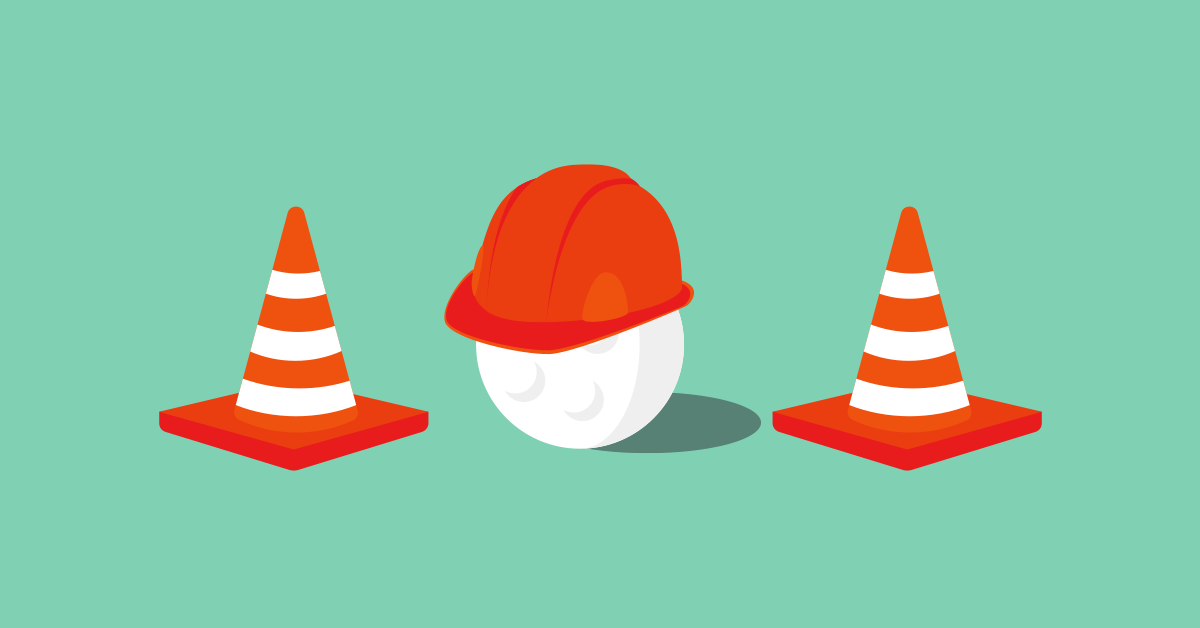 Just like homes can become dated and in need of an update, golf courses, and clubhouses require renovation, too. Being stuck in the past or looking rundown could be hurting your bottom line. New golfers prefer fresher facilities, and current members might be tempted to check out the new course or club in your area if they feel like yours is tired.
If you haven't made any updates in a while, aren't attracting new clientele, or are experiencing shrinkage in your membership roster, it may be time to give your operations another look and incorporate some of the best practices from successful clubs.
Reasons to Renovate Your Course
Financial Issues
A drop in revenue could put the health of your operations in jeopardy. If you are getting pushback from members when you raise dues or if new membership inquiries are down, golfers may not feel that your club is a good value. A remodel could change their perception and drive much-needed income back to your course.
Maintenance Difficulties
Another reason to renovate is if your grounds crew's routine maintenance isn't enough to fix problems on the course, such as improper drainage, flooding, worn or cracked cart paths, and landscape erosion. These projects can be expensive and require renovation investment instead of a quick and cheap temporary fix.
Design Flaws
If your golf course is no longer challenging or includes a hole where golfers are often backed up, you may need to renovate the field to enhance or improve the customer experience. This type of renovation can help you attract more serious golfers and retain your membership by providing a better experience.
Aesthetic Imperfections
Sometimes all you need is a little sprucing up. It's not uncommon for golf courses to have landscaping that wasn't properly planned and has become overgrown or for previous repairs to require additional work. Fixing the aesthetics can make your grounds look and feel fresh and new.
What To Take Into Consideration
Costs
If you've decided your course needs work the first hurdle to clear is funding the project. Renovations cost money–sometimes a lot of it–which raises questions: How much? And how will you pay for it? You'll need a good understanding of your club's financial standing. Do you have reserves that have been earmarked for a renovation? Great. If not, you will need to figure out how to raise funds.
Just like any remodel or renovation, expect the final total to be more than the estimate. To be safe, round up by 20 percent or more. If you are renovating your course, determine if it's a job that your grounds crew can handle. If not, you will need to hire an outside contractor. If you are remodeling your clubhouse, you'll need to find someone adept at renovating a business, which can be different than residential remodeling.
Also, make sure the money you are spending will deliver long-term improvements on your course and clubhouse. You don't want to spend money just to maintain the status quo of your facility and require another renovation in the near future. If you're going to go to the cost and inconvenience, the work should make a lasting impact.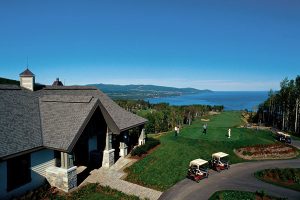 Impact on Customers
Speaking of inconvenience, don't overlook how a renovation will affect your customers while it's going on. You may want to do the work in stages, keeping certain sections or services operating at full or limited scale while others are being upgraded. Known as "phasing," this form of renovation will take longer and can be more costly, but it allows you to continue serving customers and generating revenue during the process.
To lessen the inconvenience, share as much information about your remodeling plans and how the result will improve the golf experience. Consider creating posters or 3-D models that help generate excitement and ease the inconvenience renovating causes your customers.
Remodel vs Rebuild
If your clubhouse needs renovating, determine if it's wiser to remodel or rebuild. While new construction typically costs more than a major renovation, it provides you with an opportunity to address any challenges you're experiencing with your operations. Maybe you regularly have to turn away diners due to being completely booked for dinners or events. Or perhaps you have more facility rental requests than you can accommodate. A rebuild will also allow you to update structural issues or electric and plumbing systems more easily. If you decide to rebuild, you'll also need to erect temporary structures, such as a pro shop or food and beverage service, to remain open. It can add significant cost to the project, but the return on investment could make it worthwhile.
Planning Your Renovation
1. Survey Your Golfers
To best serve the needs of your customers, it helps to know how they feel about your existing operations and what changes they'd like to see made. While you can informally survey members and guests, you'll get better information by hiring a third-party consultant that can help you get a fair representation of your clientele. An outside firm can also help you avoid the potential of following personal agendas that don't represent the majority of your customers. A surveying team will collect and analyze data and present the findings in a cohesive report that outlines the most essential features in a renovation, according to your customers.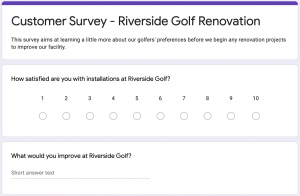 2. Complete a Feasibility Study
Once a survey is complete and you have an idea of what you need, you'll need to do a feasibility study, which considers all factors that are relevant to the project, including economics, legalities, scheduling, and operations. For example, a feasibility study will determine if the proposed renovations fit your budget, if any of the upgrades will impact traffic flow and parking, or if land restrictions or local regulations would hinder your plans. The feasibility study will also calculate the additional revenue the renovation may generate to ensure that the investment is sound. This step involves a lot of complex criteria, and it's best to hire a professional to help you complete it.
3. Set a Project Roadmap
Next, create a roadmap for the project that includes a timeline that documents every event—from breaking ground to the grand reopening. This schedule will be your single source of truth, allowing you to plan the project progress with your architect, builder, landscape team, and vendors so everyone is on the same page.
4. Find Your Vendors
Once you have a timeline, you'll need to fill in the blanks with vendors. Get plenty of recommendations, and ask for referrals so you can assess the quality of their work as well as how well they stay on budget and schedule. You don't want one vendor to hold up others because their work has to be redone or because they were late. Ensure that the team you assemble is available to meet your schedule, so you can establish and meet expectations.
5. Communicate with Customers
Once the project is approved and you've got your team in place, start communicating with customers so they know what to expect. Ongoing communication and transparency are vital for a successful renovation. Your customers will likely be patient when they know that you're making the updates to provide them with a better experience. While it's an inconvenience, you don't want any surprises that could cause your customers to go somewhere else.
6. Kick-off Your Project
With your team in place and your customers excited and onboard, you're ready to turn your vision into reality. Consider hosting a project kick-off to generate excitement and to give customers, employees, and your renovation team a chance to ask questions and share concerns. You could host a ground-breaking ceremony and invite your members to make them an active part of the process.
7. Upgrade Your Technology
While your course and clubhouse are getting an upgrade, consider upgrading your golf course management tools, as well. New facilities will improve the customer experience, and updated technology will make it even better. The latest solutions make it easier for your team to provide great customer service. And technology brings your operations into the modern world.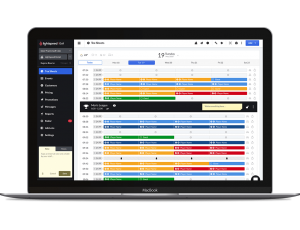 Conclusion
Renovating your golf course is a big undertaking. Take time to consider all of your options. Make a realistic and informed plan. And get your customers' input and buy-in. By taking these steps, you'll be able to design and build facilities that will serve your existing customers and attract a new clientele for many years to come.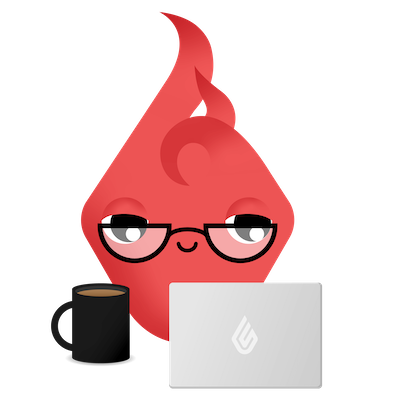 News you care about. Tips you can use.
Everything your business needs to grow, delivered straight to your inbox.