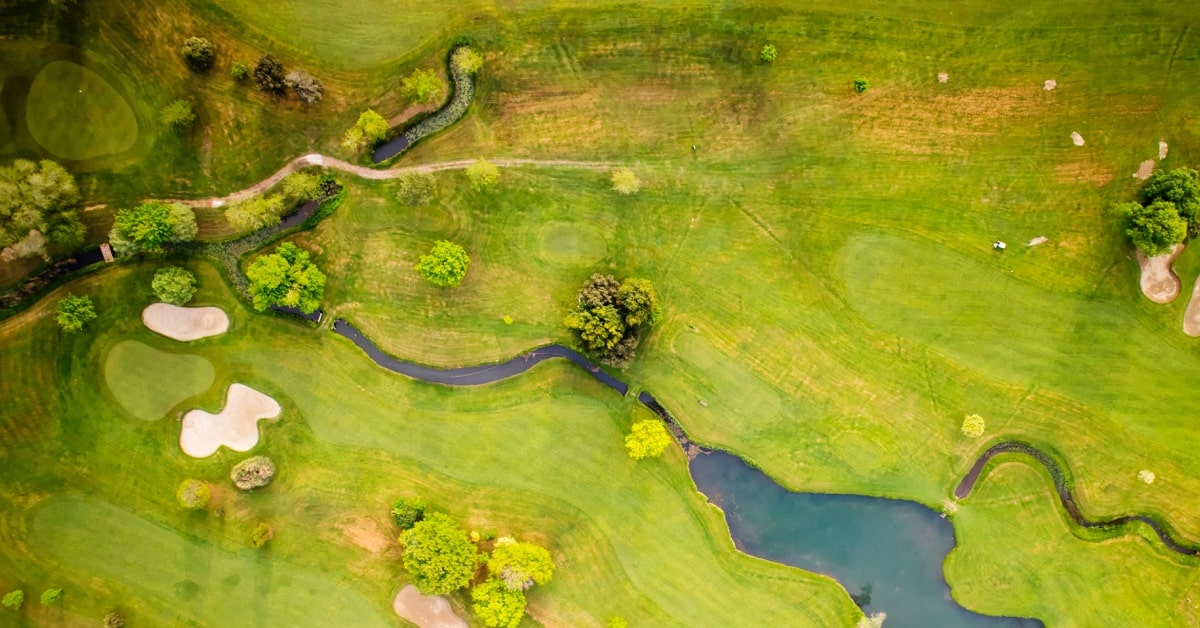 Let me say something glaringly obvious: golf course design has a significant effect on how well your operation will perform. But, it's about more than maintaining the quality of your greens and fairways. As course operators, we need to understand that the way your course and facilities are built sends a message about your brand and will affect the kinds of customers that you draw in.
Design your course to be the most difficult one in the area and your clientele will be avid, low handicap golfers. Use an easier golf course design and your course will be more accessible to families and beginners.
If you think about it, there are a lot of variables that affect what kinds of customers your course will attract. Everything from location, amenities, course design, maintenance quality, and look of the clubhouse and restaurant will place your operation into a specific segment of the market.
As business owners, it's critical to understand your place in the market. It takes extensive market research and the willingness to accept that it might make sense to build a simple, family-friendly course to differentiate yourself from the stuffy championship level country club down the street. The primary key here is that your golf course design is what ultimately differentiates you within the local golf market.
Bayonne Golf Club Identifies its Target Market
Sometimes it makes sense to design and build a challenging, premium course. Look at Bayonne Golf Club, which is situated about 4 miles from downtown Manhattan. From the outset of blueprint design and construction, the goal of the course was to attract elite executives to a premium track located closer to downtown New York than any other golf course.
Building the course required a massive investment of about $130M. The course, which was built on an old waste dump now shuttles executives by boat directly from downtown Manhattan to enjoy the Hudson riverside course, with New York City skyline views.
What Bayonne Golf Club does so well, is that it understands the target market it serves. Because of that, the course was able to focus every ounce of energy on targeting and attracting that specific demographic. The high level of service they provide and their positioning within the immediate golf market is what gives Bayonne the right to charge its members $100,000 initiation fees.
Northlands Municipal Golf Course Finds its Market Fit
On the other side, you might be better off to position your golf course as a more relaxed, family-friendly track.
Consider the example of Northlands Municipal Golf Course in North Vancouver, British Columbia. In 2009, the course recognized that it was having a problem with attracting younger players, beginners, and families. Being a municipal course, meant the operation was well positioned to attract these core demographics, and yet it was not.
Management at the course realized that the core problem with reaching these demographics was because of an extremely challenging layout. The course had been built by a well-known golf course architect and featured severe bunkers that were much too challenging for the average player.
To make matters worse, the course had significant drainage problems, and overgrown trees and fescue were hindering playability. Steve Haggard, who served as Superintendent at the course during that time, recognized the problem and decided something needed to be done.
Under Haggard's direction, the course reduced the severity of the bunkers, and cut low hanging branches from the trees to make errant shots less costly. The course also committed to begin making yearly investments into solving its drainage problems and got rid of the fescue by adding a layer of wood to the surrounding forests to make lost balls easier to find.
The effect? More playability meant more bookings and more revenue. People actually liked playing the course more because it wasn't so challenging to play. Mistakes were much less costly so beginners and families could enjoy the game as much as experienced players.
Making these changes at Northlands was very beneficial for us. We get a lot of rain so investing into better drainage was a must. Today we can get carts out quickly since its much less muddy. We remain open during the rainy months from October to March, except if it snows, which is pretty rare here in North Vancouver. When we made the course more playable we got great feedback, people keep coming back! We are achieving our revenue goals, which is very important for a municipal course.

– Steve Haggard, Superintendent, Northlands Golf Course
Investing in better drainage helped the course remain open when it rained— a major concern in tropical British Columbia. Solving these problems resulted in less lost revenue from rainchecks and enabled the course to be open the rainier winter months from October to March. When other courses in the areas were closed due to muddy conditions, Northlands could stay open.
Today Northlands sells around 50,000 rounds every year and is regarded as one of the best municipal golf courses in the country. Investing in a simple design concept, helped the golf course become known for being fun to play and ultimately drove more bookings and loyal customers.
Understanding How Your Golf Course Design Affects Sales
To really understand whether the design of your operation is best suited to position yourself within your market and maximize revenue, you need to ask yourself some important questions before choosing or changing your design.
1. What needs are not being satisfied in the local market?
Look at your property and the businesses that surround it. How are the other golf courses in your area differentiated from yours? They may offer a luxurious private membership experience, or they may cater to seniors because they are in a seniors community.
There are many ways a golf course might tailor its design and service to a particular demographic. So make sure you have a reachable demographic in mind as you build your design concept.
2. How will my design cater to the needs of my target audience?
If your golf course needs to be a premium service operation, you'll need to build a challenging course, and you'll likely need to enlist the help of a well-known golf course landscape architect.
If you're looking to attract families and beginners, you must be careful to design a course with simple features and comes with the necessary amenities to support families, such as childcare and non-golf activities.
3. What amenities and extras should my club offer?
For some segments, a significant part of the experience of the game happens off the course. These players like to enjoy a good meal and a pint after the round, but even more, they love the culture and camaraderie of playing the game with friends.
Amenities can be a major revenue driver too and will enhance the level of service your operation provides. Some courses go as far as offering car detailing services so that you can leave the parking lot with a clean vehicle. Knowing your target market and develop a strategy to provide the necessary amenities to attract customers and generate revenue effectively.
Some additional amenities golf courses may benefit from having:
Childcare
Exercise rooms
Swimming pools
Car detailing
Valet
Golf simulators
Billiards and lounge
Cigar shop
Frisbee golf option
FlingGolf option
Top Tracer range technology
Depending on the market you serve, some segments will place a high value on the quality of your clubhouse, restaurant, and added amenities like an exercise room or a pool. Understanding the customers you serve and their needs will help you make the right additions to help with revenue generation at your operation.
A Note On Attracting Millennials With a Better Design
So many operators are scrambling for ways to attract millennials to their golf courses. This missing demographic is critical to for golf courses to cater to, since millennials represent the future of the game.
The major problem, is that in the early 2000s young people were largely pushed away from the game. In many ways golf courses were structured to make it difficult for juniors to participate in the culture. Rules were imposed that made young people feel unwelcome.
The good news is that today this is changing. It has to for the survival of the game. Golf course design has an effect on how well young people interface with the sport. Ask 1Putt, who regularly host millennial focussed events at UK Golf courses, how course design affects millennial adoption and they'll tell you; Their events feature widened holes, live music, party games, and of course a large bar with a decent amount of booze.
Integrating technology into the design of your golf course can also have a major effect as well. It's no secret that millennials love technology, so consider integrating your operation with modern online booking systems, a television screen that displays tee times, iPad check-in at the starter, or a mobile app.
These features not only appeal to young people, they aid the flow and operation of your golf course and will help you generate more revenue.
Designing Your Course to Find Its Market Fit Is No Small Challenge
Today, modern golf course design strategy is not just about growing grass. The way you design your operation will affect your fit within the surrounding market and send branding signals about who is and isn't welcome.
The hard truth is that you will not be able to build a course that's suits every single golfer's needs. Instead, you must pick a target market and design the entire operation to suit their needs. Once you know who you are catering for, you can focus your efforts on building the perfect strategy. Stop trying to please everyone, and start concentrating on pleasing the people who need you.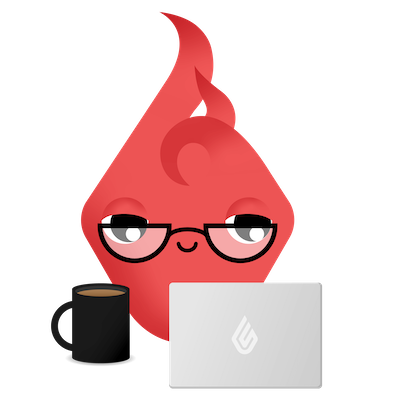 News you care about. Tips you can use.
Everything your business needs to grow, delivered straight to your inbox.