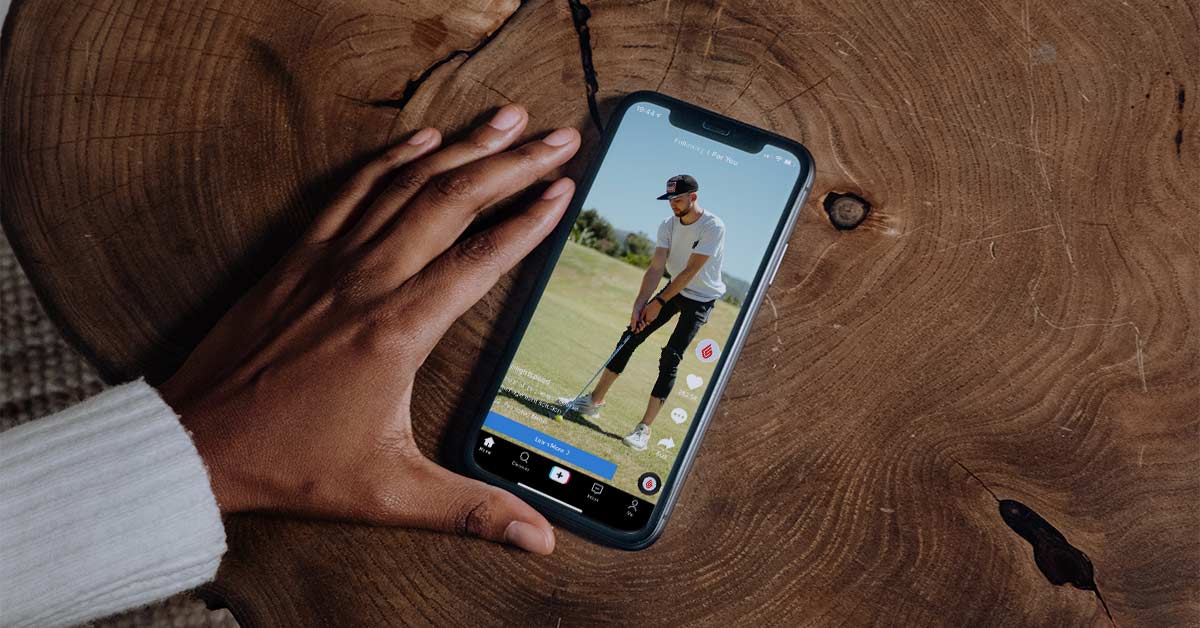 Talk of technology in golf is hard to miss these days. Whether discussing new methods of teaching, the effects of modern equipment or the joys of playing year-round, today's innovative ideas have truly changed the game in a variety of ways. This great metamorphosis includes how we market the business of golf to existing and potential new customers.
There's no question that the most effective marketing in business today is done through online and mobile channels. Whether touting one's website or driving views on your app, there's big business in technology, and golf is not exempt from reaping such benefits. Social media has become the leading means of disseminating information and promoting your brand, special events, new merchandise in the golf shop, and even a facility's golf instruction services.
Though Facebook and Instagram are arguably the two most popular social media platforms for these purposes, TikTok is emerging as a viable avenue to attract young golfers, as well as kids and teens who haven't played the game before.
The Golf Marketer's Playbook
Learn what strong golf marketing looks like.
Why is TikTok a vital marketing channel?
Derived from the former Muscial.ly app that once allowed users to create and share short lip-sync videos, TikTok, in its current iteration, enables users to post short-form videos up to three minutes in length—most are between 15 and 60 seconds. With the use of popular music, either in the background or very much as the star of the production, businesses are using TikTok to advertise their goods and services, and reach a wider audience than other online and mobile sources may have rendered in the past.
Golf professionals can create eye-catching videos that capture the attention of millennials and Gen Z'ers who are scrolling through the TikTok app, swiping down to rewatch the videos that draw them in, and quickly swiping up on videos that don't. Recent market research found that nearly half of all TikTok users are between the ages of 16 and 24, an ideal demographic to reel into the game of golf. After all, the high-quality audio and video of today's smartphones are an attractive way to gain, and most importantly, keep viewers' attention.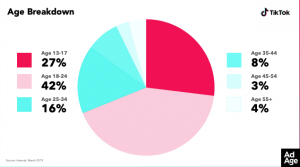 Today's youth is not merely content with attaining information, they seek frequent entertainment as well. What they view as entertaining is short blips, music that juices up the message beyond just "keep your head down and arm straight" and a message that they'll want to share with friends—creating the vital virtual social connection that our kids seek.
Finding your unique video style
TikTok is nothing less than a cultural phenomenon, and to disregard the possible benefits to your golf facility's bottom line could be a huge oversight. With over 800 million users and billions of downloads, producing content that gets your message out in a fun and exciting manner is the secret sauce that new TikTokers are learning and those outside the platform's primary demographics might not understand. The TikTok app is now downloaded more than Facebook, Instagram and even YouTube.
In addition to the social connection sought by today's youth, creating their own identity is a vital piece of the puzzle. Golf professionals can piggyback off that concept and find their own social media style. Whether you're on your range, short game area, putting green, or inside your teaching studio, providing a teaser of a larger, more comprehensive tip or lesson can entice your golfers to watch the whole video and then seek further information. The use of music, special effects, emojis and voiceovers can captivate your audience, even if they've just stumbled upon your video.
With popular golfers like Rickie Fowler, Jordan Spieth, Bryson DeChambeau, and others leading the way in golf fashion, personality and fitness, the game is becoming more mainstream than ever. It's creating an identity in popular culture, a dramatic turn from the days of checkered pants, beer bellies and golf claps—this is exactly what the TikTok generation needs to fall in love with the game.
Take Christina Ricci, a PGA Professional instructor in New Hampshire. She has attracted a large number of followers on Instagram over the years with her unique and fun video tips. They're not the typical grip, stance and posture tips most golfers are used to. With her entertaining personality, ringing voice and obvious expertise, Ricci offers hundreds of video tips on her Instagram account and started posting them on TikTok amid the pandemic in 2020.
Build a strong following
When it comes to social media, the number of followers, friends and connections you have is often an indication of how much influence you have. Having a dedicated and active base of followers will often translate into more views, shares, and comments, creating the framework for increased followers and a greater potential for business growth. It's important to find your unique style and create entertaining videos that will capture any golfers' attention when scrolling through TikTok.
Mike Williams, a PGA Professional in Texas, has almost 12,000 followers. With 40 years of teaching the game of golf under his belt, Williams is not the typical TikTok sensation. But his short and to-the-point golf instruction videos are striking a chord with followers. One of his videos has over 1.5 million views.
Jerrod Funk of the golf academy that bears his name in Tennessee has over 60,000 followers to whom he offers tips. He also provides updates on his students, such as one of his stars who competed in the recent U.S. Amateur at Oakmont Country Club in Pennsylvania. Knowing that people like contests and free stuff, he brought back a few items from the iconic golf club that he gave away on his TikTok page. With a like and a tag, viewers were entered, and Funk gained followers.
Jake Hutton combines game improvement tips with music and voiceovers to draw viewers to his TikTok videos. It's a different vibe from the posts that Funk and Williams are putting up, but for all those unique and fast-paced reasons I cited earlier, Hutton has almost 70,000 followers and more than 600,000 total likes. His videos almost always get more than 10,000 views, going as high as 2 million views.
Finally, Cam Lancaster of Lancaster Golf Performance in Ontario combines his extensive golf knowledge with music subtly playing in the background. It's not loud and in your face like Hutton's TikTok videos, but it's an effective way to gain followers to the golf academy he shares with brothers Chris and Mike. The team has almost 25,000 TikTok followers, most of whom will never step foot on their property, but when it comes to online and mobile promotion, strength is truly in the numbers, as they'll only need a small handful of their social media followers to sign up for one of their clinics or golf schools to make the time invested in creating the videos worth it.
Use TikTok to grow your business
The majority of golf-related videos posted on TikTok are long drive, instruction or otherwise random accounts of golf carts being driven into ponds, golfers' greatest fails and even one of a dad who extracted his young son's tooth by tying a string to a golf ball that he sent flying into an indoor simulator.
For the PGA Professional, getting your name out there and demonstrating your expertise is a much more effective method of promotion than the newspaper ad of the old days. Potential customers can see who you are and hear your voice. They can experience your personality before committing to you as their swing coach. Your videos are shared through your follower's networks of social media connections, expanding your reach and increasing your influence.
Though social media is a fully accepted and reliable form of marketing for many golf professionals, the use of TikTok in the business of golf is still in its relative infancy. As TikTok videos increasingly impact the businesses of those professionals who have stuck their toes in the water of content creation and outreach, it will become more mainstream, especially as the customer base of facilities across the country get younger. Establishing yourself on a platform such as TikTok will help you create a solid and reliable foundation for the future of the game.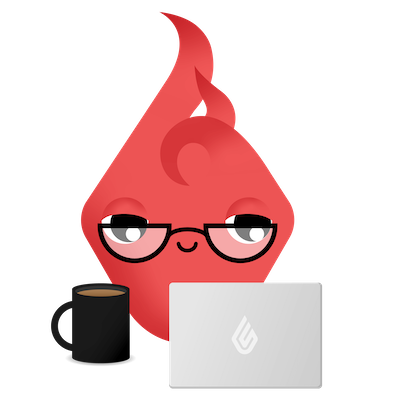 News you care about. Tips you can use.
Everything your business needs to grow, delivered straight to your inbox.