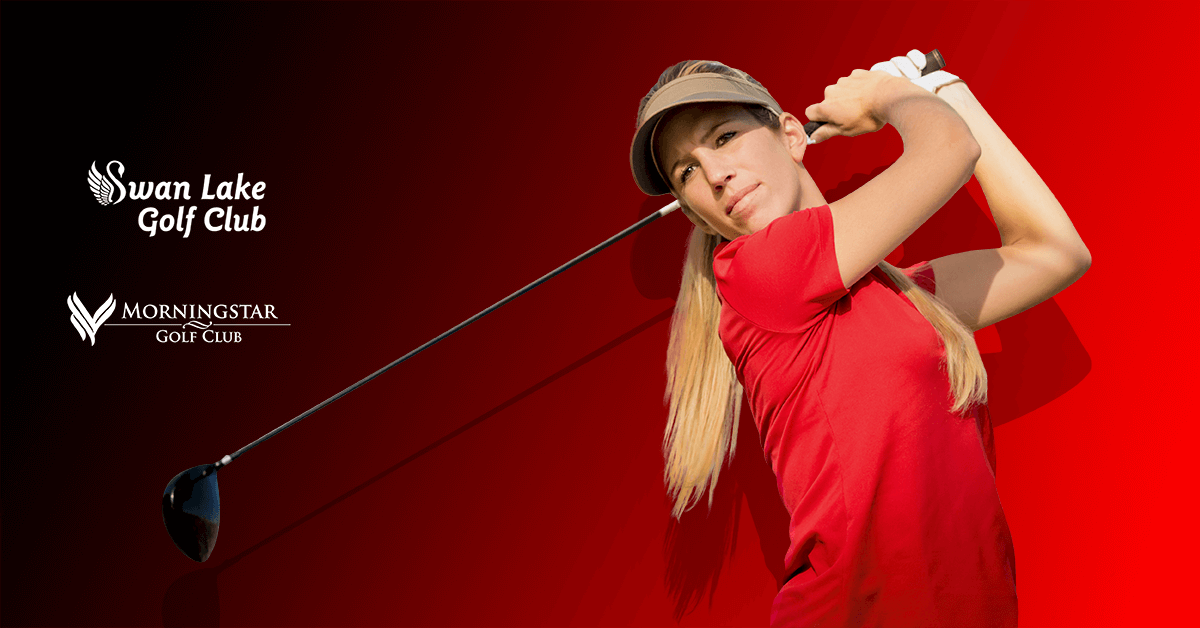 The game of golf is entering into an exciting new phase. With participation still on the rise since the pandemic, a dynamic new cohort of young personalities and brands as well as a growing number of women and minorities playing the game, the culture is changing for the better. Another massive driver of this change? The fact that Women's Golf Day is going strong. In fact, it's grown into a weeklong, global celebration in 2023.
With over 1,200 participating locations in 80 countries, we decided to speak with two Lightspeed courses who are hosting their own official Women's Golf Day events in 2023:
First off, why is Women's Golf Day so important?
There's no denying that the number of women in golf is on the rise:
According to the NGF, the number of women golfers in the United States has grown by 15% since 2019
The NGF also reports ​​that women now comprise 25% of all on-course golfers – a new high
These figures are definitely encouraging, but there is still a long way to go. This is why initiatives like Women's Golf Day are so important to the future of the game.
Not only does it encourage more women to play and learn the game together, it also gets young women and girls out who represent the future of the sport.
How Swan Lake Golf Club is hosting Women's Golf Day
Swan Lake Golf Club is located on Long Island near the scenic town of Manorville, New York. Set among pine barrens, cranberry bogs and scenic natural beauty, it is a go-to destination for public golf on Long Island.
With excellent amenities and a beautiful layout that's ideal for beginners, casual players and advanced golfers alike, Swan Lake aims to deliver an exceptional experience for everyone.
For General Manager, Director of Golf and certified PGA Professional Peter Cowan, what's stood out most to him about Swan Lake in his three years on the job has been the passion of the players that play there.
Following a shutdown due to COVID in early 2020, Peter says that the players came out in droves:
"Once we reopened, there were, you know, 250 to 300 people every day. These people were so enthusiastic about playing golf and it definitely reinvigorated my passion for the game."
It's this passion for golf that makes Swan Lake and the surrounding community the perfect destination for a Women's Golf Day event.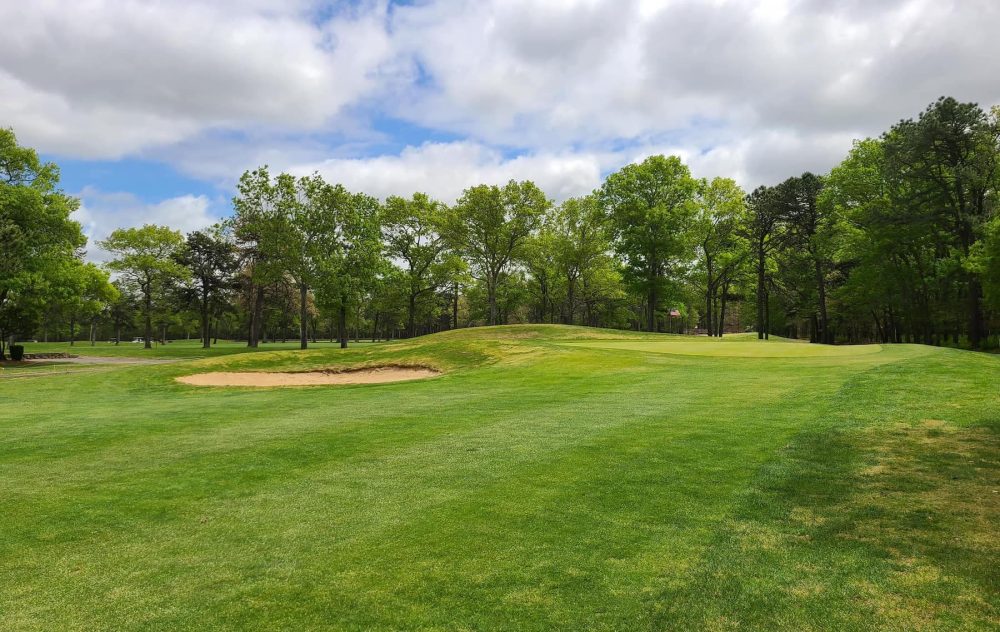 On how Swan Lake initially got involved with Women's Golf Day
Swan Lake has been involved with Women's Golf Day since 2020 and the course's enthusiastic participation comes down to one of Swan Lake's owners, Tracy Feldman. For Tracy, it started when she heard Elisa Gaudet, Founder of Women's Golf Day, speak:
"I first learned of Women's Golf Day at the NGCOA and PGA Show 3 years ago right before COVID. I attended the seminar WGD had at the PGA Show and was impressed with Elisa's vision. A few weeks later I attended the women's leadership breakfast at The Honda Classic in Palm Beach Gardens and ran into Elisa and [Women's Golf Day Operations Officer] Mary Kay Willson. They offered a free promotion to sign up that year. So we joined and the event has grown each year."
Tracy has family ties to the business of golf. Both her grandmother and grandfather worked in the golf industry and as a result, she was around the game from a young age.
"My grandfather worked on, built, designed and re-worked so many courses over his career. He was a caddy as a young boy and was asked to help in maintenance one day and that gave him the drive to make golf his career."
She particularly highlights the trailblazing work of her grandmother:
"None of it could have been possible without my grandmother, Jenny Martin. She did every job on the business side from negotiating loans with banks, keeping the books, working with the accountant, securing permits, licenses, ordering parts for machinery, writing PR letters to newspaper editors, raising three children, had a home office and so much more. As a child I would sit in her office or go to her business meetings with her when I visited New York after we had moved to Florida when I was young."
"She was the golfer in the family, too."
On Swan Lake's plans for Women's Golf Day this year
Tracy, Peter and the team at Swan Lake are no strangers to running great Women's Golf Day events. This year, Peter expects no different on a jam-packed day:
"We are doing discounted green fees and I am hosting two complementary clinics: a short game clinic in the morning and a full swing clinic in the afternoon. They can do one or the other depending on if they are playing. Tracy has also provided a lot of prizes that we are going to raffle off, and any woman that plays will be eligible to win a prize. We also have a closest-to-the-pin challenge planned on the par 3s for all the women that play that day."
On the importance of Women's Golf Day for Tracy Feldman
For Tracy, Women's Golf Day is an initiative that has the power to vastly improve how (and how many) women interact with the game of golf. It reinforces the importance of women to the game both on and off the course:
"50% of the owners are women here at Swan Lake. At the NGCOA, I have met so many women who are owners and a few who are the sole course owners, so the business side of the industry definitely knows how important women are to the future of golf."
"It really is a networking opportunity for women of all businesses to connect in the same ways men have been doing for a long time. These events are also for women of all ages and it makes them feel welcome on the course. It proves to women that golf course businesses respect that they represent 25% of all golfers and that the number is growing."
"So many more women's golf groups are popping up every year and they all offer different types of friendships at every age group whether you are young and starting out, in your 40's/50's or retired and above. Women's Golf Day is a leader in this field."
On the importance of Women's Golf Day for Peter Cowan
For Peter, one of the most important reasons for participating in Women's Golf Day is to ensure that people know that Swan Lake, and golf in general, is for everyone to enjoy:
"We want everyone to come and enjoy themselves at Swan Lake. I think that's so important for young girls playing golf to understand that golf is a sport for all people, all genders, everybody."
"We want them to feel good about themselves out on the golf course and feel that they belong out there. It's horrible to feel like you don't belong somewhere, regardless of what you're doing. So we want everyone to feel like they're part of the golfing family here."
How Morningstar Golf Club is hosting Women's Golf Day
Morningstar Golf Club is a public golf course serving the community of Parksville, British Columbia on beautiful Vancouver Island.
The stunning natural beauty aside, Morningstar offers an excellent experience for players of all skill levels. The course has a demanding championship set up that has hosted a number of national and provincial tournaments for men, women, senior, junior and collegiate golfers.
At the same time, the four teeing options, wide fairways and welcoming atmosphere make it a fair, fun and accessible option for members and casual golfers of all skill levels.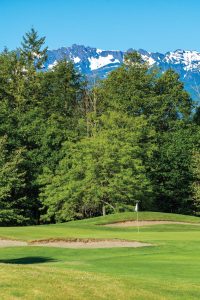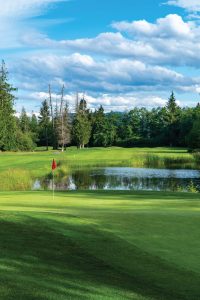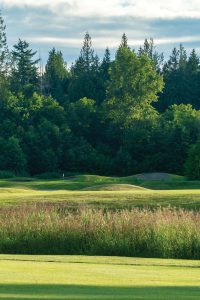 On Head Professional Mike Loewen
While Head Professional Mike Loewen only joined the team at Morningstar two months ago, his familiarity of the course goes further back:
"I remember playing the course when I was younger and played in a bunch of tournaments here, and it's always been one of the nicest courses around as far as the natural beauty. The layout and practice facilities are great. We're hosting the BC Amateur this year and it's been host to Canadian tour qualifying events in the past, but it's also a great place to play for all abilities."
"It sounded like a really good opportunity to come out here and be a part of it."
Morningstar's commitment to providing great golf, great amenities and great practice facilities while remaining open and accessible to all golfers makes it an ideal venue to champion Women's Golf Day.
It also helps to have buy-in from PGA Professionals like Mike Loewen who are focused on making the game more inviting and accessible for newcomers.
"As PGA pros, one of the biggest parts of our job is promoting the game of golf, getting people involved and making it accessible. So I mean that to me, is what [Women's Golf Day] is all about—grassroots and bringing new people to the game."
On Morningstar's plans for Women's Golf Day
Morningstar is no stranger to Women's Golf Day, having hosted an event last year as well. From guest speakers and social events to clinics and dinner, it was a well-attended event that went down very well with the course and the attendees.
The goal this year? To retain what worked about that event while offering a unique experience. So while the social events, instruction and speeches will stay, Mike says that the plans this year are focused on encouraging women who do golf to bring out friends who are very new to the game.
"Bring out a friend that might be golf curious, who has never really played or is very new to the game."
While the more established players can go out and play nine holes, the newcomers can join Mike for some introductory golf instruction.
"This is a way to bring out both the experienced golfer and the new golfer so they can both have fun, socialize after, and just get a feel for what the game is all about."
And for those that do bring out their golf curious friends?
"We're giving them a voucher so that they can come back and play a free nine holes together later on. That way they can enjoy the game together as well as the instruction."
On what Morningstar hopes to achieve
For Mike, the purpose of participating in Women's Golf Day is growing the game and trying to get more newcomers to fall in love with it the way so many people have:
"We want to promote golf in general, get new people out and capture their attention with the fact that golf is actually fun and accessible for everybody. We want to get them to come back and really enjoy it."
"I want people to experience what everybody else is experiencing when they play golf and why people continue to play into their old age. And so this is definitely something else for us to look forward to and another way to try and grow the game."
By broadening people's horizons, making the game about socializing with friends players of all skill levels and by starting people off with instruction rather than throwing them into a round of golf before they are ready, Morningstar is living up to the true point of Women's Golf Day as a global movement:
"Introducing women and girls to golf and celebrating existing players by joining them together irrespective of gender, race, religion, language, ethnicity, or location."
Lightspeed celebrates all the courses and businesses who are participating this year
Initiatives like Women's Golf Day are essential. Not only does it show how far the game has come even in the last few decades, but it also shows that the industry understands there is still work to do to ensure that golf is inclusive, accessible and enjoyable for everyone.
That's why it's so encouraging to see such widespread industry involvement worldwide. From local public courses and private clubs, to retailers and major sponsors, Women's Golf Day has truly turned into a movement and shows no signs of slowing down.
If you're a woman in the golf industry using Lightspeed at your course, we want to tell your story. Please reach out to us using the form on this page so we can celebrate your success.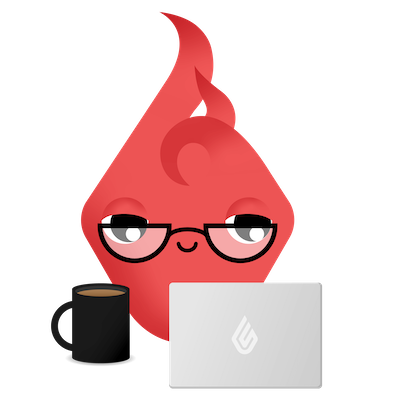 News you care about. Tips you can use.
Everything your business needs to grow, delivered straight to your inbox.