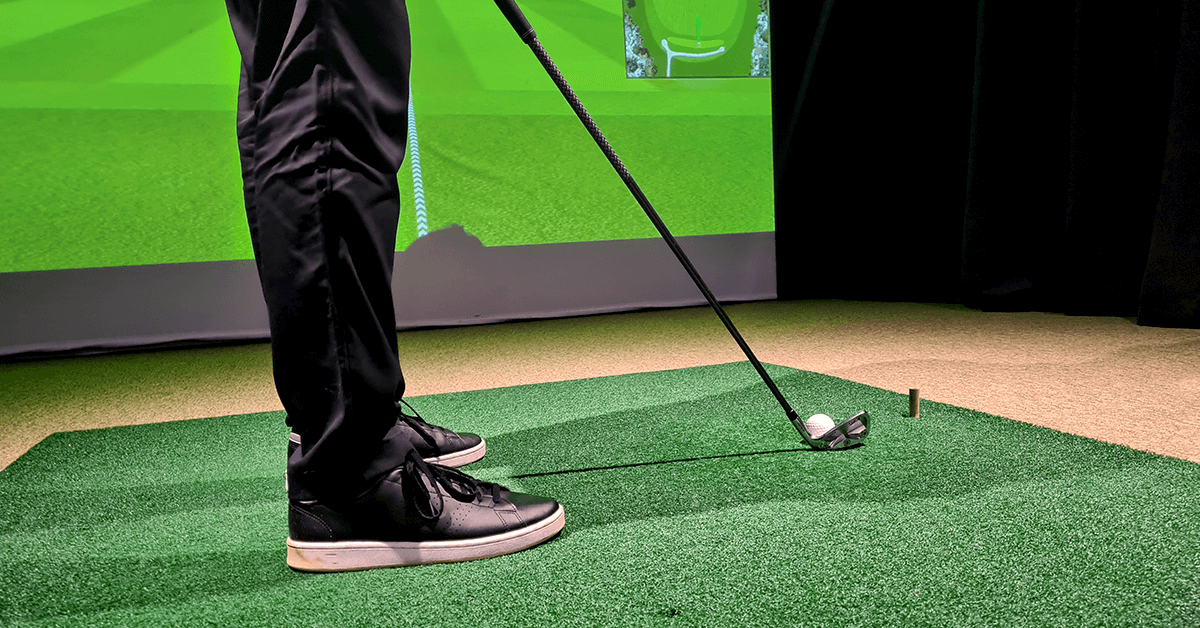 It's no secret that technology has changed the way we play golf. It's also changed when we are able to play golf. Golf is now a year-round sport thanks to golf simulator technology, even for golfers who live in the coldest of climates. For golf course operators, adding a golf simulator business can help diversify their service offering, drive revenue and satisfy golfer demand year-round.
Here are some key things to keep in mind when adding golf simulators on site.
Strategies to boose revenue at your course
Not seeing a lot of revenue at your golf POS? Take a look at these strategies and see how you can put them into practice at your facility!
Why start a golf simulator business at your course?
It may seem like a lot of extra work to take on, but there are number of real benefits for opening some simulator bays at your course. Here are just a few.
1. It's a popular and growing business
The indoor golf simulator market is booming. According to Straits Research, the total market was valued at nearly 1.5 billion 2022 and is projected to nearly double by 2030. With the new generation of golfers seeking year-round experiences, starting a golf simulator business at your facility can help to secure this customer base for the long term.
2. It diversifies your service offering
With golf becoming a 12-month endeavor for die-hards and casual players alike, golf courses are making the investment in golf simulators to deliver an added service to their customers. After all, if the desire is there, why not satisfy the demand?
Even during peak season when the course is full, it allows golfers to visit your facility, practice their game and take advantage of your services.
3. Off-season revenue
Adding indoor golf simulators at your golf course can bring golfers to your facility at a time when it would be fully shut down. In addition to the fees charged for simulator use, it's a chance to get customers into your bar, restaurant and pro shop. From individual golfers to large parties and corporate events, golf simulator businesses attract a wide range of customers.
4. Equipment testing and lessons
Golf is a data-driven game. Thanks to golf simulators, amateurs, weekend golfers and beginners have more access to club data, ball data, swing data and instant feedback than ever before. This had led to two potential benefits for courses who commit to running a golf simulator business:
Try before you buy: Club testing and fitting has become highly popular. Allowing customers to demo equipment from your pro shop is a great customer service feature and an excellent way to generate buzz about certain products
Data-driven lessons: Golf simulator technology adds a whole new dynamic to standard golf lessons. It allows your head pro to back up their insights with real-time data in a controlled environment where they can really engage with their students.
How much room do I need to set up a golf simulator?
Establishing where you are going to set up your software and swing bays is the first step. As a reference, TrackMan outlines the following as their minimum specifications for room dimensions:
Width: 10'0"
Height: 9'10"
Depth: 16'5"
These are just minimum dimensions for average golfers to swing and for the software to properly collect data (tellingly, Trackman recommends a room depth of 19 feet or more). Ideally, each swing bay you set up exceeds these dimensions.
It's also important to include space for golfers to sit, rest their clubs and stretch. In other words, you don't want the individual swing bays to feel cramped.
Regardless of whether you build space, repurpose an existing outbuilding or you utilize spare room in your clubhouse or pro shop, keep these dimensions in mind and ensure you have adequate room for multiple swing bays.
The difference in buying a launch monitor vs golf simulator
It's important to note that purchasing golf simulator technology is not as simple as buying a launch monitor.
The launch monitor is certainly one component, but most golf simulators for indoor use are sold in packages that include things like frames, impact screens, projectors, turf strips, hitting mats, computer carts, software features (courses, games, etc) and more.
With many package options and prices differing between the manufacturer and sales and service companies, a purchase like this takes some research and a lot of due diligence.
How much do different golf simulator packages cost?
Launch monitors and simulator packages are available at a variety of price points. Regardless, setting up full swing bays does not come cheap, especially if you go with a top brand.
Custom simulator solutions start at USD 45,490
Trackman 4 launch monitor alone starts at USD 21,495
TrackMan carries a large price tag, but it's hard to offer a better indoor golf experience. The company offers custom golf simulator solutions: they will design, build and install swing bays tailored to your exact needs and specifications. Going this route means paying a premium, but it's certainly worth it for courses who are serious about investing in a golf simulator business.
Offers a variety of packages
Basic packages start at USD 10,495 plus installation
Premium packages range from USD 26,000-34,000 plus installation
Foresight Sports' GC line of launch monitors are considered some of the best in the industry. When it comes to indoor golf simulators, Foresight offers a number of Sim-in-a-Box® packages at different price points, depending on what you are looking for.
Flat screen simulators start at USD 46,500
Curved screen immersive simulators start at USD 69,500
Another industry leader, aboutGolf's line of simulators offer an immersive, highly dynamic indoor golf experience. As with other companies like TrackMan, their sales and consultation team will work with you to design and install simulators according to your needs and specs.
Launch monitors priced between USD 4,500-10,000
SimKits start at USD 13,899.99
At a slightly lower price point, Uneekor's SimKit is a good option for those looking to save on upfront cost.
Launch monitors start at USD 2,224.90 plus add ons
Works with various golf simulator partners
A good entry level option for those on a budget, SkyTrak launch monitors come at a lower price point. Simulator add ons will cost extra. You can then work with one of their simulator partners to access courses, games and digital practice areas.
What goes into setting up a good simulator space?
Setting up a simulator on your own can be a daunting task. Going through a professional golf simulator installation service (either directly from a brand or via a third party) will ensure it's done right.
There are a lot of details, measurements and technical elements that go into a commercial golf simulator set up. Working with experts ensures you will have ample space for the product, as well as the appropriate equipment, hardware and software to offer the best possible customer experience:
Cameras and sensors
Powerful PCs
Proper hitting mats
Adjustable tees and/or tees of varying heights
High quality impact screens
Good lighting
Privacy screens and frames
That said, there are other elements you can bring to the table as well. From quality golf balls and bag holders to club head stickers, comfortable seating, storage bins and more, there are plenty of bonus elements that can add to the experience.
Creating the right golfer experience
Golf simulators are ideal places to hone swings and gather data-driven insights. But they are also places to socialize and have fun!
From playing world class courses in the middle of winter to challenging friends to target golf and closest to the pin, they offer golfers a unique experience: drink, eat, lounge, hit your shot and repeat.
The key? Create an atmosphere at your golf simulator business that appeals to a range of golfers:
Offer food and beverage. Add the simulator area to your golf course restaurant POS or allow for ordering via mobile app so golfers feel well taken care of as they play
Set up TVs to show sporting events. Don't think of your simulator area as a space exclusive for golf
Think of it as an multimedia entertainment space or a lounge where people can watch the game, listen to music, share laughs with friends all while hitting some golf shots
Run lessons with your PGA professional out of the simulators for those looking to dive deeper into their swing
Ensure there are ample places for individuals or groups to sit, relax and socialize as people play
If you are up to it, create one fully enclosed bay for serious practice and private lessons
Booking and pricing
The costs associated with starting a golf simulator business at your course means booking and pricing are essential: you want it to be as easy as possible for golfers to book at a competitive, yet advantageous price.
How much to charge for using a golf simulator?
Golfers in the USA can expect to pay between $30 to $75 an hour to use a simulator, depending on how premium the technology
It's important to do research into the simulator businesses in your area to determine a fair, yet competitive price point for your services
While some golf simulator businesses charge hourly, some will charge by the half hour or even 15 minute intervals
Be sure to offer group rates and 'memberships' for your golf simulator, encouraging people to buy sessions in bulk
How to manage golf simulator bookings?
Managing the booking for your golf simulator can be done quite similarly to how you manage tee times on the course
Using good golf management software with a powerful tee sheet and booking/scheduling tool integrations is important to ensure a seamless experience for customers and employees
Your golfers should be able to book into predetermined time slots online days in advance of when they want to use your golf simulator
Marketing your golf course's golf simulator business
Like strategic pricing and seamless booking, marketing your golf simulator business properly is essential to seeing a return on your investment. Ultimately, the tactics you use should align with your broader golf course marketing strategy. Here are some tactics to consider.
Give your golf simulator business an identity
When it comes to carving out a unique golf simulator business in the community, yours has to stand out with a unique brand identity.
Give it a name, a cohesive look and feel and take a hardline on positioning: is it a premium experience? A place for performance and practice? A place to watch the game and kick back? Regardless of the atmosphere you're going for, lean into it and market accordingly.
Start early and generate buzz
Don't wait until your golf simulator business opens to start marketing. Regardless of what channels you use, spread the word early and often. Post progress pictures online, run pre-opening specials and promotions, partner with local media outlets to announce the opening, etc.
Leverage your email list and newsletter
Notify your existing members and customer base and get them excited about the simulator. Keep them updated on key information, promos, opening dates and offer exclusives to drive loyalty right from the start.
Social media marketing
Show off your golf simulator business on your course's Instagram, Facebook and Twitter pages. Make sure the updates are visually appealing, consistent and informative. Encourage your customers to share their experiences on their own social media pages, tagging your course and simulator.
Online advertising
Allocate an ad budget and leverage platforms like Google Ads, Facebook and Instagram ads to target golfers in your area looking for golf simulator services.
Update your website
Ensure the golf simulator component has good visibility on your website. Include detailed images, video, features and benefits, detailed pricing and booking information and an online booking widget.
Market it to golfers at the course
One of the biggest advantages of opening a golf simulator area at a golf course is the captive audience. Spread the word both in person and online to golfers who book a round, enticing them with exclusive offers. Advertise your simulator area on course signage, menus, in the pro shop and wherever else you can think of.
Host events regularly
From grand opening events and simulator tournaments to league nights and themed events, create a dynamic event and promo calendar for your golf simulator business and spread the word.
A golf simulator business is an investment, but there's plenty of upside
There is no doubt that opening and managing a golf simulator business at your golf course is an investment: it will cost you time, money and energy on top of your existing duties.
That said, this technology has exploded in popularity and golfers of all ages and skill levels are finding value in it.
By opening golf simulator bays at your golf course, you have a real chance to take advantage of this growing market, diversify your service offering, open up a new revenue stream and create an amazing experience for golf enthusiasts.
If you do opt to start a golf simulator business at your course, having the golf management software is key.
From sales and marketing to booking, payments and POS, find out how Lightspeed Golf can help you simplify operations at your facility.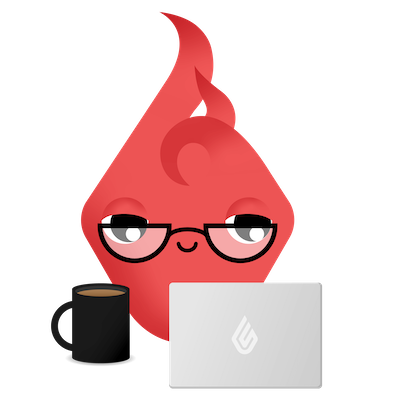 News you care about. Tips you can use.
Everything your business needs to grow, delivered straight to your inbox.