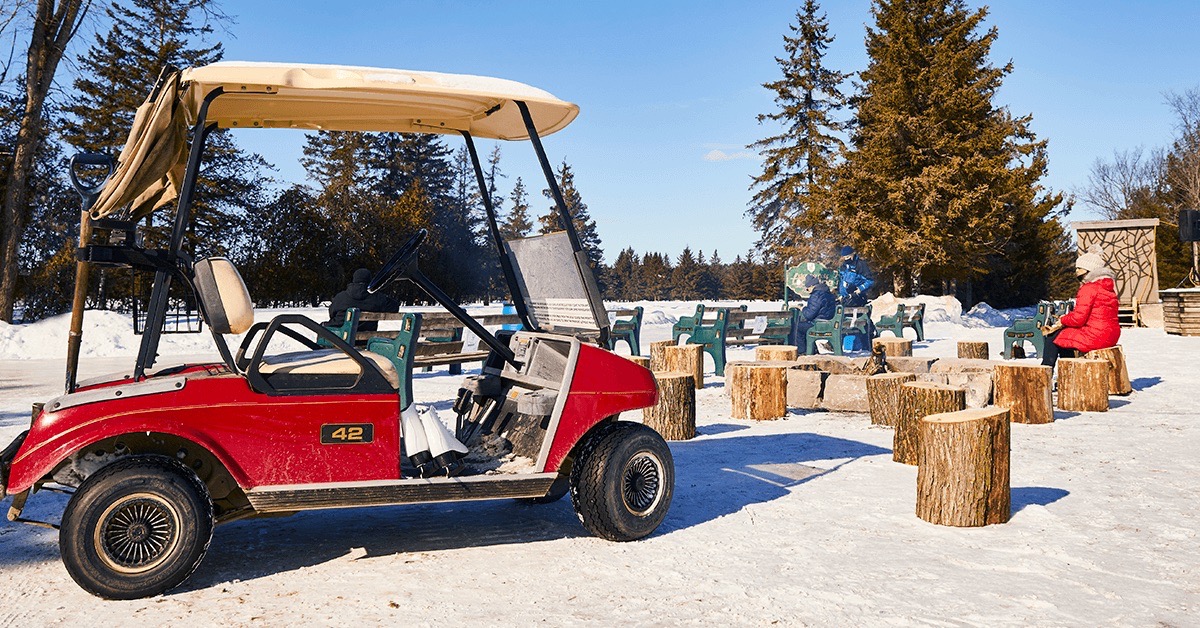 For many golfers worldwide, golf used to be an afterthought during the fall and winter months. Some die-hards might play into fall, but you had to move towards the equator to swing a club come late fall/winter until the return of Spring. These days, heated ranges and amazing simulator technology mean that there are more winter golf course revenue generation ideas to try than ever.
While the greens may be covered and the fairways blanketed in snow, golf course owners and operators can still overcome the seasonal issues that golf courses have always endured. Here are seven winter golf course revenue generation ideas to consider.
Strategies to Boost Revenue at Your Course
Take a look at these strategies and see how you can put them into practice at your facility!
1. Use your clubhouse as an event space
A great number of golf course facilities have spacious halls, rooms and lounges that are ideal to rent out for member and non-member use. Aside from being an efficient use of space, this is also an excellent way to meet the demands of your community. From weddings and dances to galas, fundraisers, parties, corporate events and more, there are plenty of reasons why golfers and non-golfers in your community require spaces like these.
The key for golf courses is to put the word out:
Market your space to your community and online via your website and social media.
Reach out to event planners to ensure they are aware of the space and the amenities you offer
Stay engaged with your members by planning special themed dinners, holiday events, weddings, member celebrations, anniversaries, retirement parties, etc.
These types of events are the perfect way to maximize the use of your space, while generating revenue and employing your staff on a more year-round basis, aiding in employee-retention.
2. Create an indoor golf simulator area
Golf simulators have made practicing the game and playing bucket-list courses a year-round endeavor for golfers. Of course, there will always be fair weather golfers who only play when the weather is warm, but many regulars are enjoying the game at local simulator studios and lounges across North America.
Do you have some unused space at your facility? Planning a clubhouse renovation? Consider investing in golf simulator technology and setting up dedicated bays for members and guests to practice during the offseason. With this base technology set up, there are plenty of revenue-generating possibilities to explore.
Use your tee sheet or alternative booking tool to create practice windows that members and guest can book into
Create leagues and host tournaments on any of the simulator's preloaded courses
Plan special demo and club fitting days for new club releases
Keep the bar and restaurant open to create a laid back, social atmosphere while people practice
3. Offer year-round golf lessons with PGA Professionals
Carrying on from golf simulators, technology has made it easier than ever to provide great golf instruction both in-person and remotely.
It's certainly an investment, but building a performance area with indoor hitting bays, launch monitors, video and other teaching tools is an excellent way to set up your course (and your club pro!) for off-season revenue for years to come.
If this is not a possibility, golf simulators serve a similar purpose to keep your teaching professionals engaged with members and golfers during the winter.
Instead of golf pros heading south for the winter, you can provide them a more stable lifestyle with the facilities to teach year-round, pad their income and build relationships with local golfers.
4. Make your restaurant a go-to destination year round
The food and beverage operation is the heart and soul of many golf facilities. Whether you have an informal bar-themed menu or host very high-end dinner events, you can pad your bottom line and employ staff year-round by planning special events when golf is not even an option.
It's important to consider your local community at large and what you can do to draw diners to your clubhouse during the off-season. Do your research, survey customers, partner with local suppliers, perform community outreach to create a dining experience that people want—golf or no golf.
Host themed nights and special events throughout the week (trivia nights, cooking classes, wine and beer tastings, watch parties, etc.)
Make use of promotions and specials
Refine your branding and marketing strategies to ensure you are resonating with (and reaching) the right audience
Refine your menu to ensure you food offering is efficient, repeatable and delicious
Create a great atmosphere where people want to dine year round
Learn more about running an amazing golf course restaurant
5. Open up your grounds to other sports and activities
With the vast space you have at your facility, create fun opportunities for your members, or the community at large, to ice skate, sled or cross country ski. The cold and snow of winter is unavoidable in many regions of North America, but that doesn't mean the outdoor fun has to stop.
Tie these special opportunities in with F&B with a condensed lunch menu, or just hot cocoa and donuts. But either way, engaging people and marketing your facility is good for everyone, and creates additional revenue streams that you may not have taken advantage of before.
6. Run amazing promotions in your golf pro shop
Today's golf pro shops are more than just a place to check in and stock up on tees and balls before a round. They are now dynamic retail spaces where courses can generate meaningful additional revenue if they are set up strategically.
Another winter golf course revenue generating opportunity to consider is to run off-season promotions in the pro shop. From new releases and monthly deals to pre-season sales, themed promos and clearance events, there are plenty of options to consider.
While there are hurdles to consider—staffing and marketing being the most important—there are ways to make off-season promotions work:
Invest in marketing and spread the word to your members, customer base and the community as a whole
Hire seasonal staff part time based on need
Sweeten the deal for customers by allowing them to demo products (see the above section on simulators)
Refine your pro shop layout and inventory to create a comfortable, positive shopping experience
Finally, invest in ecommerce so that your customers can shop wherever and whenever they want
Learn more about creating an amazing pro shop experience
7. Bring your golf shop online and embrace digital marketing
Thanks to the pandemic, online shopping has exploded in popularity to the point where retailers must consider their in-store and online operations as equally important. This omnichannel approach can be a high effective way to drive winter golf course revenue.
Ecommerce is how you reach your members and customers 365 days per year. Use social media and your facility's website to promote and market these opportunities, but create an online golf shop to sell all those golf and non-golf items we mentioned earlier.
Platforms like Lightspeed enable you to expand your customer base and sell merchandise year-round. Golf shops should be taking their lead from the larger retail industry and providing a wide array of choices in this very competitive retail marketplace.
Embrace the off-season!
As a leader at your golf facility, you have the opportunity to reach a wide, very broad audience. With the right strategy, some creativity and the right execution, you can make winter revenue a reality. The winter golf course revenue generation ideas listed above are a great place to start. From special events like weddings and holiday parties to golf-related initiatives, restaurant improvements, pro shop promos and ecommerce, be creative! Market your facility and your team as a one-stop-shop for entertainment year-round. Don't just run a golf course, run a thriving business!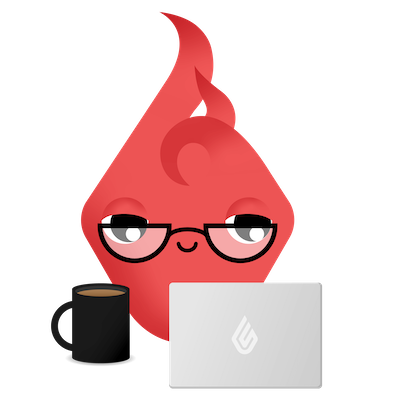 News you care about. Tips you can use.
Everything your business needs to grow, delivered straight to your inbox.