Strategies to Boost Revenue at Your Course
If you aren't seeing a lot of revenue at your golf POS, we highly recommend taking a look at these strategies and see how you can put them into practice at your facility!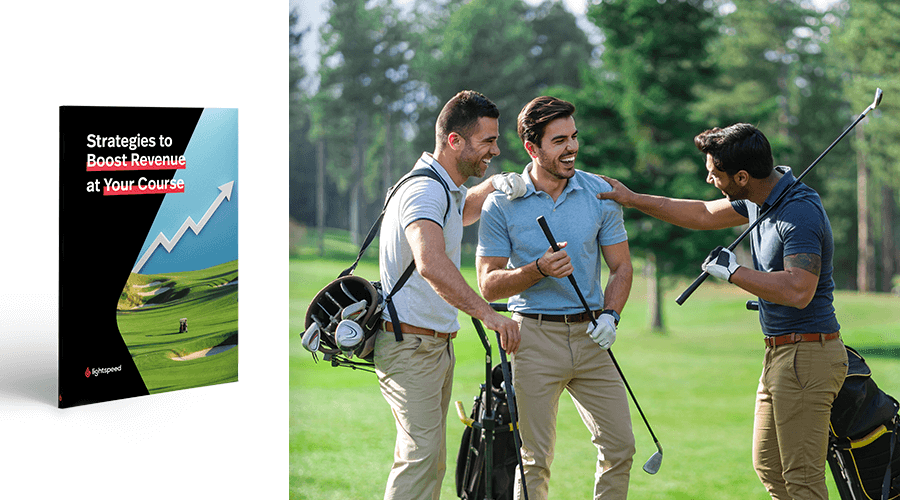 Guide
Fill out the form below to download the free resource.
With the recent increase in golf's popularity, operators are no longer fighting as hard to attract players to their facilities. The name of the game is now maximizing your revenue per customer. The good news? There are several different tactics golf course managers can apply to increase their profitability and take advantage of the game's newfound popularity. In this guide, you'll learn about a number of creative strategies, including:
How to sell amazing packages and passes
Creating custom memberships
Developing a loyalty rewards program
Branding your merchandise
Digital marketing tactics
Tournament and event ideas
And much more.