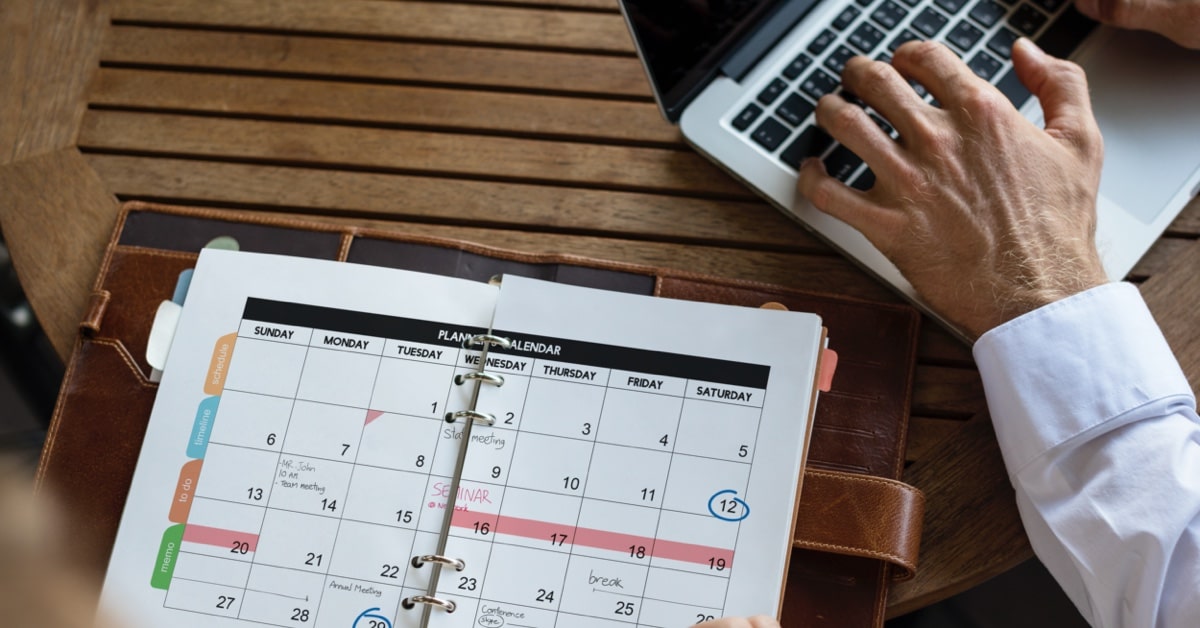 If you are struggling to find some ideas to bolster performance at your golf course, we are here to help. We've created a master list of 50 ideas that you can apply to your golf management strategy going forward. We guarantee there's at least one thing you haven't tried or considered yet in this list. If not, then you must be a superhero. Now, let's dive in, here's our extensive list of 50 golf course management tips:
1. Implement a Loyalty Points Program
Capturing the value of your loyal customers is critical for success in today's competitive market. There are many strategies for executing a well planned loyalty program, but one that sticks out is the loyalty point system. Creating tiered rewards that customers can earn points towards with repeated visits, social media, and high ticket purchases is a tried and true strategy that is proven to increase revenue.
With modern technology implementing and managing a loyalty program is not difficult. Customers can collect, track and redeem points through transactions at the POS, and management can track detailed data to identify top spenders and at-risk customers.
2. Monitor Performance With Business Intelligence Software
Business Intelligence software makes tracking and analyzing KPIs so much easier, especially because these modern tools can integrate directly with your management platform. This means data can be tracked in real time because it actively collects and monitors customer activity.
Since modern business intelligence platforms integrate The ORCA Report, it makes tracking OCC%, RevPAR, and Average Rate Per Round Played simple to calculate. Plus you get access to real time industry benchmarks so you can compare your courses to National, State, and Local-Market benchmarks.
3. Rethink Your Starter Slip (It's Advertising Space!)
When a player checks in for their round, at most golf courses they get a receipt printed off with a code they show the starter before teeing off. The interesting thing about the starter slip is that players are guaranteed to look at the slip.
Why not put a promotion, special, or invite to fill out a survey for a reward on the slip. This a very common practice at big box retailers, and they do it for a reason, its free advertising space and it works!
Check to see whether your POS system allows for customization of receipts, and put in place a strategy for optimizing this interaction that you will have with every golfer that comes through your door.
4. Run a Social Media Contest
Social media contests are the perfect way to generate engagement while delighting your existing customers. When properly executed, they have the ability to generate hundreds of shares, likes, and comments. These contests generate discussions and word of mouth and create lasting impressions that represent a meaningful interaction with your brand.
5. Automate Your Email Marketing Campaigns
Modern golf marketing software makes automating your email marketing much easier than you think. To cut through today's noisy inboxes, emails need to be targeted, personal, and meaningful, They can't just be a lazy promotion blast to massive list.
With automated email marketing you can set up triggers that send specific emails based on customer behaviour. There are many ideas for personal and eye catching automated email marketing triggers. The best part about email marketing automation is that it runs in the background so you don't have to worry about nurturing you customers, the system does it for you.
6. Consider These Golf Course Management Key Performance Indicators
Your key performance indicators (KPI's) serve as a window into how your course is performing and where your operations can improve. The ORCA report provides several KPI's worth paying attention to when analyzing yearly performance:
OCC% = All Rounds Played / All Available Rounds
Revenue Per Available Round
RevPAR = All Green Fee Related Revenue / Capacity
Average Rate Per Round Played
All Green Free Related Revenue / All Rounds Played
These KPIs can tell you various things about how your course is performing and help inform decisions about pricing, revenue management, and operations management. For a full break down of these and other metrics see our white paper: Proshop KPI's.
7. Use an Online Booking Tool
Of all the golf course management tips, this one may be most important these days. Online booking is making the lives of pro shop managers easier every day. No longer do they have to answer hundreds of phone calls to schedule their tee sheet. When players book online they can see what times are available and who's playing, so picking the perfect tee time doesn't require that complicated back and forth over the phone.
Modern technology makes applying a user friendly booking interface to every page of your website super easy, so you can worry about the important stuff like helping a customer size a new set of clubs.
8. Consider Third Party Distribution
At times, third party distribution can be a controversial subject. Some courses swear by it, while others despise it. The reality is that third parties can be an incredibly valuable channel for filling up your tee sheet. To determine whether distribution is worth it, you need to conduct an analysis of ROI to understand whether you are getting a fair deal out of a distribution partner.
Based on the tee times you do book through distribution ask yourself: How much are you giving away? How much are you profiting from these bookings? Are you successful at bringing these new customers back? If they come back are they booking through your website?
9. Run Smarter Promotions
Generic promotions online and in print or radio aren't as effective as they once were. Their success is not very easy to track and they aren't exciting or interesting to the customer since everyone else is doing them.
Today's golf manager should be digitizing their promotions with trackable codes. Anytime you offer a discount or promotion you should receive some kind of data about the customers who use the promotion, so you know whether the discount was effective and who is using them.
10. Maximize Revenue With Dynamic Pricing
Every tee time has an expiry date and their values fluctuate depending on time of day. Are you capturing the full value of every booking? Dynamic pricing makes it easier to ensure that customers are paying the optimal price whether they are booking the most or least desirable tee times a week early or last minute.
Modern dynamic pricing tools are not as complicated as they once were, making it easy to iterate and find the perfect pricing strategy. Best of all, analytics and business intelligence reporting that comes with dynamic pricing technology makes finding the right price strategy easier with data insights.
11. Use Text and SMS Marketing
Utilizing text messaging has proven successful at many golf courses. Texts are great for welcoming players to the golf course and reminding them about the details of their tee times. These small gestures go a long way for making customers feel excited about their round of golf and visiting your facility.
Text messages also serve as a powerful promotions and marketing tool. Being able to send a text message promoting restaurant and bar deals to players who are actively playing on the course is a powerful strategy for up-selling.
12. Introduce a Mobile App
Mobile app marketing is a powerful strategy for enhancing the customer experience, and increasing engagement with your golf course.
Mobile apps essentially create a marketing channel that sits in the pocket of your audience. Being able to send custom push notifications that show up directly on the player's home screen is a proven strategy for increasing engagement and revenue.
Implementing a custom mobile app is easier than you think, and there are many strategies you can put in place to encourage member downloads.
13. Use a Self-Service Kiosk
Self service kiosks are growing in popularity across many industries. Their proven ability to streamline payments, orders, and improve service is working its way into the golf industry.
Allowing customers to enter their orders from a kiosk reduces staffing burdens and can reduce frontline staffing costs. Servers won't have to worry about jotting down orders, so they can focus on what they do best: selling the menu and providing exceptional service.
14. Implement Curb-Side Check-In
The days of long lineups at the pro shop are over. With curbside check-in customers can check into their pre-paid rounds from the parking lot. All that is required is presenting to the starter to tee off the round.
Today, curb-side check-in is working at major operations like Le Golf National and has the potential to revolutionize the ways customers start their games. Best-of-all, curb-side check-in reduces staffing burdens in the pro shop while giving customers a fresh, technology rich experience.
15. Relax Your Dress Code
Even at the highest levels, Golf's once stuffy dress code is changing. Today many clubs are embracing younger tastes and a desire to be more comfortable while playing the game.
It is slowly becoming counterintuitive to impose a dress code on customers. This risks alienating millennials who are shown to care deeply about expressing themselves through their appearance.
Dress codes impose too many barriers for people who are getting into the game. There are ways to accommodate the wishes of older clients who expect dress codes be respected, however it's time for golf to do away with these expectations and open up the game to more people.
16. Improve Your Instagram Presence
Social media in general is an important advertising platform that your golf course should be paying attention to. However, Instagram is a little bit special.
Millennials are known to love the platform, so if you want to engage a younger audience, this is the place to do it. Make sure your feed is full of vibrant and eye catching photography and be creative with your posts.
17. Add a Variety of Membership Subscriptions
The subscription model is relatively new concept in the golf industry. Instead of selling a year long membership that requires renewal at the end of each year, some golf courses are opting to instead sell monthly subscriptions that more closely resemble gym memberships or Netflix.
Subscriptions are a great, low commitment alternative for getting new customers into the game and reduce the need to make time consuming renewal calls at the end of the year.
Side note: you can eliminate renewal calls entirely if your subscriptions automatically renew themselves.
18. Integrate With Smart Accounting Software
Are you still using spreadsheets, or worse pen and paper to manage your books? Even if you use a more updated tool like Quickbooks, does it integrate directly with your golf management software platform?
Today's cloud based accounting software is capable of directly integrating into your POS and tee sheet allowing you to automatically track payment data. This makes revenue reporting and analysis much easier, plus your accountant will love the simplicity of an automatically consolidated report.
19. Host a Women's Golf Day Event
Women's Golf Day is hosted every year in the first week of June. This internationally celebrated event is the perfect opportunity to show your community that you care about the development of women in the game of golf.
Signing up for a Women's Golf Day event gets you a placement on the Women's Golf Day website, the right to use their branding, and promotional and planning ideas. Golf courses are allowed to manage, price, and plan the event in any way they choose, but the typical Women's Golf Day event last for 4 hours and is followed by a cocktail reception.
20. Revamp Your Restaurant Menu
Your restaurant is steady source of revenue for your golf course. Think about it, customers will spend anywhere from 2 to 4 hours at your facility, there's a good chance that at least some of them will get hungry during their round. Plus, who doesn't love a few beers with their buddies at the 19th hole?
Take a serious look at what you are offering on your menu. There are many strategies out there for improving your menu offerings. Even for the most simple bar and grill, there's no excuse for not being creative and offering something irresistible and delicious.
21. Add a Mobile Food Ordering Service
Knowing that golfers are likely to get hungry at some point during their round, the next question you should be asking is: how can I satisfy that craving as quickly as possible?
The answer? Mobile food ordering. Whether through a golf course branded mobile app or from a tablet in the golf cart, opening up your kitchen to on course mobile orders is growing in popularity. Let's face it, being able to order a sandwich whenever you want from wherever you are on the golf course is a pretty cool feature.
22. Use Drone Delivery for Mobile Food Orders
Okay this one might be a little bit unrealistic, but at least one golf course is piloting drone delivery for restaurant orders. It makes at least a little bit of sense, golf courses are wide open spaces and with modern drones landing a fresh sandwich on the 13th hole isn't all that complicated.
Drone technology is moving really fast, so once you've successfully implemented mobile food ordering, perhaps a logical next step could be drone delivery.
23. Require Members to Pay With ACH Bank Drafts
Stop paying card not present fees to your payment processor. You are probably already paying a ton of money to them anyways, so cut down on these costs by migrating membership payments away from credit towards ACH Bank Drafts.
ACH Bank Drafts charge directly to the customers bank account so there's no payment processing or credit card provider involved. Membership fees aren't a small purchase, so even that small percentage charged by credit providers when the card is not present can add up to a lot of money.
24. Sell Food Through Uber Eats or Skip The Dishes
Especially during the off season, your kitchen represents a full commercial kitchen space that often goes unused to its full potential. Instead of letting this real estate suck up money, turn it into another revenue stream.
Chances are you already have a brand presence in your local neighbourhood, and if your restaurant menu is appealing and desirable, you could easily sell food through these online delivery services. The best part is that partnering with these delivery services is not hard to set up, all you have to do is make the food and the delivery service will do the rest.
25. Tweet More Often
Everyday Twitter is growing in popularity, especially in the United States and while about 47% of users are under 29, 43% are aged 30 to 65. This means that many of your core golfers are likely to be actively using Twitter and may be interested in following your golf course.
At the very least, make sure your golf course itself has a Twitter account that is regularly updated with course announcements, weather updates, conditions, and fun posts. Even better, would be to encourage your golf professionals to share tips and tricks and post about golf on Twitter. Showing personality on this platform is key so make sure you and your team are putting your best foot forward.
26. Golf Boards?
I think golf boards are pretty cool, and if I could find a golf course in my area to try it I would absolutely jump on one of those things. For those who don't know, golf boards turn the golf cart on its head, and instead offer an off road surf board type experience to players.
It looks really fun and the excitement of getting to ride one of those things is enough to get (young) customers in the door. Obviously you shouldn't cut out golf carts completely, but if you're looking at adding some more carts to your fleet, maybe consider getting a couple golf boards instead.
27. Build a Frisbee Golf Track
Frisbee golf or "frolf" is growing in popularity across North America and Europe and many courses are adding it. This family friendly activity is very accessible and represents a fun alternative to the game. Setting up a frisbee golf track isn't hard either, and it doesn't have to get in the way of your normal golfers.
Foot golf is also another interesting and family friendly alternative, that isn't too hard to set up either. Just make sure you aren't taking away from the experience of your hard core players.
28. Let Golfers Play Music
Yes, golf traditionally is about those quiet mornings and being in the peacefulness of nature, but that doesn't mean it has to be like this all day, all the time. Young people love their music, and many of them would love nothing more that to play their favourite game to their favourite tunes. At a reasonable volume of course.
Some golf courses are embracing music with golf centred DJ afternoons that feature a fun and relaxed relaxed atmosphere. These events feature a simplified version of the game that make it easy for the inexperienced to have a good time and enjoy the company of their peers in a casual environment.
29. Offer a Play-By-The-Hole Option
Sometimes it doesn't make sense to play a 5 hour round of golf, that's why the 9-hole round was invented. But, what if the 9-hole round doesn't go far enough. What if someone wants to play 5 holes, or 13? Some players might just want to play a short round during their lunch break, or before church. Why limit their choice?
Giving players a play by the hole option is great for offering more flexibility to time strapped golfers. It works especially well for gated community golf courses, where golf is always accessible but time to play for 5 hours is not. This strategy won't work at every golf course, but if your facility is easily accessible for a quick round it's something you may want to consider.
30. Give VIP Perks to Your Most Loyal Customers
Studies have proven that 20% of your customers typically drive 80% of your revenue. Do you know who those customers are? Ideally you should be putting in loyalty programs to help identify and reward them.
One way to delight your most loyal customers, and encourage others to increase their spending is to offer VIP perks to your top 10 (or so) customers. Perks could be anything from a free hat that says #1 customer, preferred parking, or a free coffee and hot dog with every visit. These perks can tier based, and through spending customers can climb the tiers to access better perks.
31. Track Employee Sales Performance
How well are your pro shop and restaurant staff selling? What categories do they sell most? Are they leveraging a recent promotion? If you aren't sure, you might be missing valuable insights that tracking employee sales performance can provide.
Make sure your POS system can provide these insights. Modern POS systems are capable of providing deep reporting on employee performance based on product and category sales, sales by hour, and more.
32. Generate Online Reviews
Have you configured your Google My Business page? What about your Yelp page? Most people will search for your business before visiting. You need to make sure that when they do search for you, your review pages reflect how awesome your operation truly is.
Unfortunately, you can't control what customers write on Yelp or Google. However, you can control the appearance of the page by uploading appealing photos of your course and clubhouse with a nice description. To ensure that you get some great 5-star reviews, you may want to incentivize happy customers to leave a positive review after visiting your facility.
33. Rethink Your Pro Shop Floor Plan
Hundreds of millions of dollars have been put into learning exactly how shoppers interact with the retail environment, and there are many insights that even the smallest pro shop can leverage. Actively monitoring the way customers circulate throughout the store and interact with displays promotions can help with increasing sales of complementary items and impulse buys.
If you get a lot of foot traffic passing by the pro shop, it may be time to think about the way your floor plan and window displays draw people in. The same applies if your pro shop is successfully drawing people but isn't selling larger baskets of items.
34. Host School Trips
To ensure the longevity of our game we have to make sure that kids are getting a chance to learn, play, and enjoy golf. One way to generate more interest in the game among young people is to partner with local schools to host golf field trips.
Most high schools have a budget for physical education related travel, I personally remember very much enjoying my trips to the golf course at my public high school. There are many strategies operators can use to give an initial lesson through schools and then draw back young players with their parents to play the game.
35. Audit Pro Shop and Restaurant Sales Performance
It's about more than just looking at your bottom-line, golf course management needs to know the story behind the numbers. Check employee sales to see who performed best, use your sales reports and inventory levels over the course of the year to determine what items sold and stagnated. If your restaurant produced mediocre results, look at the data behind your menu and determine which items and beverages dragged your operation down.
Of course it's always important to include staff members in these discussions, because they understand the frontline of your operation, but pair direct insight with solid data and you will be able to find the best possible insights for determining where operations can be optimized for next year.
36. Send Geo-Fenced Push Notifications
Today, mobile app technology makes it possible to send push notifications to mobile app users based on where they are located geographically. This means that you can send a welcome notification and invitation to check-in the second a player arrives in the parking lot.
Geofenced notifications are great for promotions too. Imagine the power of a food and drink special notification sent to players as they walk up to the club house.
37. Identify Your First Time Customers
When someone comes to check in for a round, does your staff know if it's their first time visiting your operation? To get repeat visits and develop customers into loyal customers, the first impression is key.
Create a process to help staff know that a customer is visiting for the first time. Make sure you have a clear strategy for making sure staff are giving first time buyers special treatment. At some restaurants, new customers are given a different colored set of napkins so servers know the customers require special attention.
Tracking who is new and who is not can be done by requiring employees to ask if each customer has visited before, using a tagging system in the tee sheet software, or tracking customer records in the POS.
38. Streamline Data Capture
To be able to conduct data analysis successfully you need, well, data. Robust data capture is possible with a variety of tools. For example, modern online booking engines automatically capture data and enter it into your CRM and POS enabling your to track data for lifetime the customer.
User friendly tee sheet software makes it simple for staff to enter any data provided by customers such as phone number and email when checking into their tee time in person. If a customer makes a purchase at the pro shop or restaurant you can capture their data quickly and easily at the point of sale and track their customer records for every visit onwards.
39. Update Your Website
Too many golf courses have old, outdated websites that aren't user friendly or appealing. What does it communicate about your brand when a new visitor lands on a website like this? If your website looks like it was made in 2001 you are probably losing customers to the golf course down the street simply because it has a nicer website.
Updating your website with an optimized layout that is designed to get visitors to book a round at your golf course is guaranteed to increase the number of online bookings. Plus, if your website is well designed and full or relevant content it is more likely to rank in search results when someone searches for golf in your area.
40. Survey Your Customers
Do you know how your customers feel about their experience at your operation? Do they like the new restaurant? Are they happy with the quality of the course itself? Knowing where your operation is doing well and where things could be improved it critically important for choosing where to focus your efforts.
Customer surveys are key for gaining these sorts of insights, and there are many ways to administer them. Whether through an email, web form or an iPad kiosk in the pro shop, collecting feedback on customer satisfaction is not as complicated as you may think.
41. Reassess Your Payment Processing Partners
Every business, golf courses included, pay a lot of fees for payment processing. This side of running a business can be incredibly complicated, especially when it comes to understanding the fees are charged between providers, processors, and gateways.
The reality is, your operation will most likely continue to take card payments and you'll always have to pay a fee for this privilege. The question is: have you taken every step to ensure you get the most fair deal? There are many payment models that exist today to help merchants find the perfect fit, and you may be able to capitalize and save some money.
Check out our in depth article How Payment Processing Works at Golf Courses for a full breakdown of the payments industry and detailed advice.
42. Monitor Website Traffic With Google Analytics
If you have an optimized website you should be able to monitor the detailed data and statistics that Google Analytics provides for free to any domain owners. You can access this data by registering your website with Google Analytics and installing tracking code. These trackers allow you to see where website traffic is coming from by channels such as Google Search, Facebook, Twitter, email, paid ads, or web articles.
Google Analytics helps you understand where purchases are coming from, how visitors interact with your website, and whether your digital marketing efforts are paying off. It will help with uncovering what changes need to be made to your marketing and website strategy to generate better engagement and more sales.
43. Hire a Marketing Intern
If you find the idea of automating marketing campaigns, designing better emails, launching a social media marketing campaign or setting up a Google Analytics account to be too daunting or time consuming you may want to consider hiring an intern.
There's a good chance that the local university has a co-op program and would be happy to send some eager young marketing students your way for a summer. It's the perfect internship, a summer spent at a golf course trying to improve marketing strategy and optimizing campaigns is a great project for a young student. Free golf might sweeten the pot too. Get in touch with your local university and let them know you're interested in hiring.
44. Automate Purchase Ordering
Entering purchase orders at the beginning of the year and throughout the season is dull and time consuming task. Making sure your pro shop will be properly stocked at a low cost for the season is already stressful enough, without having to worry about making a typo or forgetting to re-order when stock is low.
Modern cloud based POS systems are capable of reducing this time consuming task with the help of automated re-orders and purchase order imports. These modern systems are integrated with thousands of vendors including main vendors in the golf industry so you know your orders will always go in correctly.
45. Start an E-Commerce Page for Your Pro Shop
Your customers represent a unique and highly targeted online audience. That's because you know they are interested in buying golf products, you know their names and emails, and they know who you are and are very likely to visit your website. The world's major online retailers could only dream of having the customer data that you have.
Capture some of this value with an online e-commerce page and sell your pro shop products through another channel. Modern golf management platforms are capable of integrating online sales with your inventory, so your stock will always remain in check. Offer in store pick up or deliver the order with printable packing slips.
46. Host a Charity Tournament
Charity tournaments are a great way to spread the word about your course beyond the your normal audiences. Plus, supporting a great cause is fulfilling and can be beneficial for your brand. Partner with a local institution and start planning a big event this season.
47. Send Nicer Looking Emails
So many golf courses send out emails that aren't well designed. For an email to shine through today's cluttered inboxes it has to be specific, meaningful, and eye catching for it to get engagement. Take a look at your email designs and consider how the emails that you engage with look. Could you use a better layout, subject line, font, image or call-to-action?
48. Offer Reciprocal Memberships
Do you partner with the other local golf courses in your area? Rather than competing with one another, it may make sense to offer reciprocal memberships for a premium that allow players to play between nearby courses. Rather than driving prices down through competition and third parties, banding together may help promote each others operations and get new customers coming who once only played at the course down the street.
49. Reduce Last Minute Bookings
Last minute booking can very frustrating for planning. You don't want to be overwhelmed and understaffed when for a big rush, so it helps when players reserve a few days in advance.
With good business intelligence reporting tools you can track how many players are booking 2, 3, or 4+ days out, and who is booking last minute. This data allows you to identify any player types and demographics that tend to book late. Plus you can track the success of any dynamic pricing initiatives made to reduce last minute bookers.
50. Switch to New Golf Course Management Software
Too many golf courses rely on dated legacy systems that cost too much money, or cut too deeply into tee sheet inventory. Your golf course deserves a better solution and Lightspeed is great option to consider today.
Get a user friendly tee sheet that your pro shop staff can understand, integrate with a robust POS system that has in-depth inventory management and a simple interface. These systems allow you to track data as it flows through your operation so you can make better decisions with better marketing tools.
We Made It!
I think it's safe to say that you went through this list and couldn't find one new idea that you could implement in your operation, you must be a superhero. Managing a golf course is not an easy feat, and sometimes coming up with good ideas to bring new life and energy to a golf club can be hard. I hope these ideas at the very least can help you get creative with how you manage, market, and analyze your operation. Good luck going forward!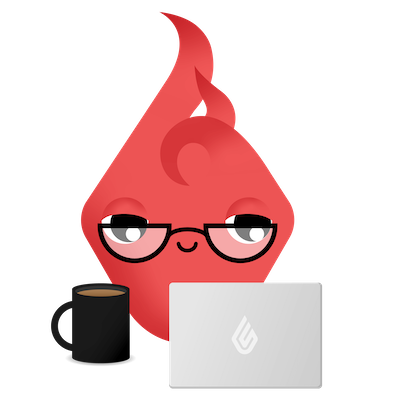 News you care about. Tips you can use.
Everything your business needs to grow, delivered straight to your inbox.