Extend your business with an eCom for Restaurant webstore
The best of your hospitality business, now online.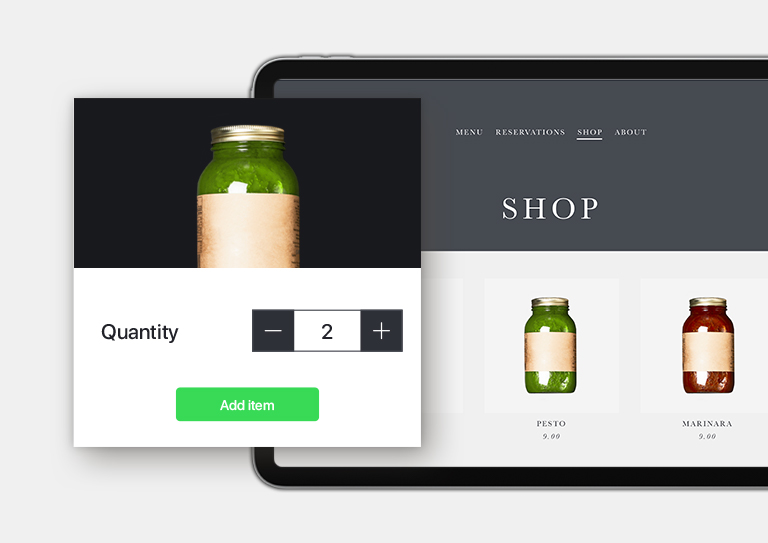 Create a new revenue stream through restaurant eCommerce.
Future-proof your restaurant by selling your products online and growing your brand where your customers browse.
Gain the complete online presence your business deserves
Sell merchandise and other fan favourites worldwide
Further strengthen your brand identity
Expand your business to new markets and revenue streams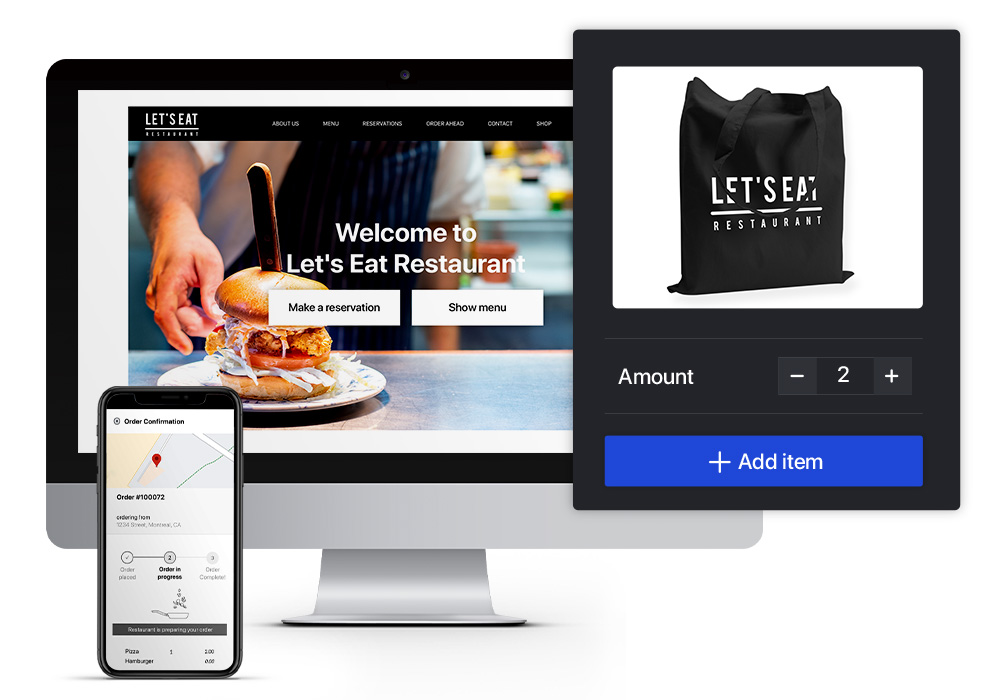 Make the best impression with a professionally designed website theme built for restaurants.
Get online quickly with an easy-to-use eCommerce theme built for your unique needs as a hospitality business.
Showcase all your revenue streams, from dine-in and takeout menus to your webstore
Keep your online presence up to date with quick, easy-to-use theme editing tools
Customize your website theme to tell your business' story to customers new and old
Launch your online presence with a theme that was tailor made for restaurants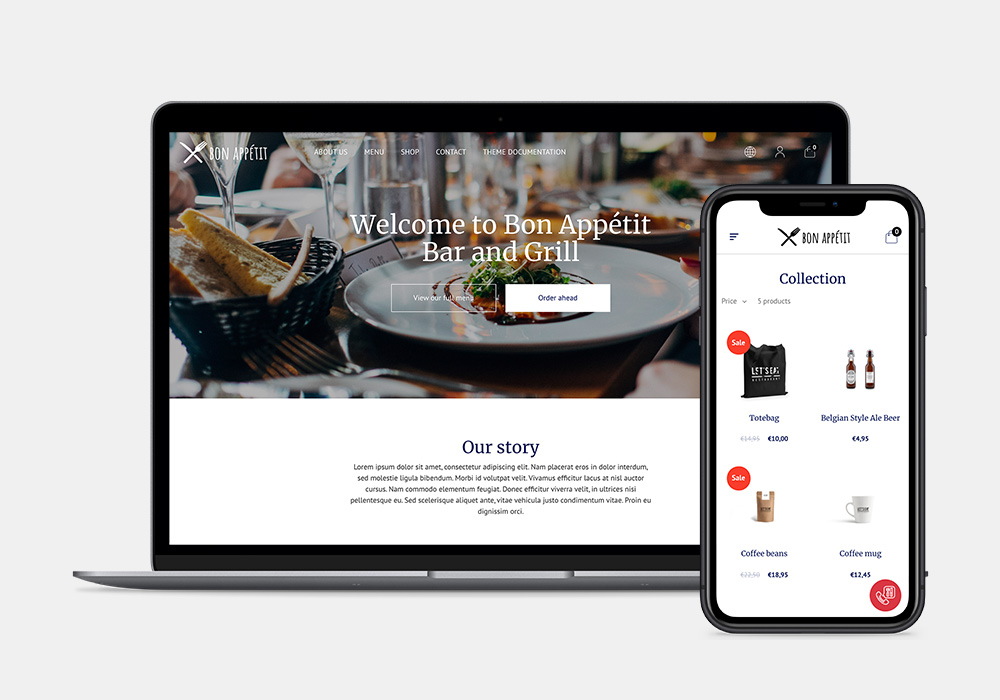 Enable reservations through an online restaurant reservation system.
Never lose a reservation again with a direct online booking tool. Keep your focus on the floor while future guests quickly and easily book their table.
Save time with online reservations
Adapt your employee schedule to the number of reservations
Prevent waiting times and disappointed guests
Use guest data for later promotions or discounts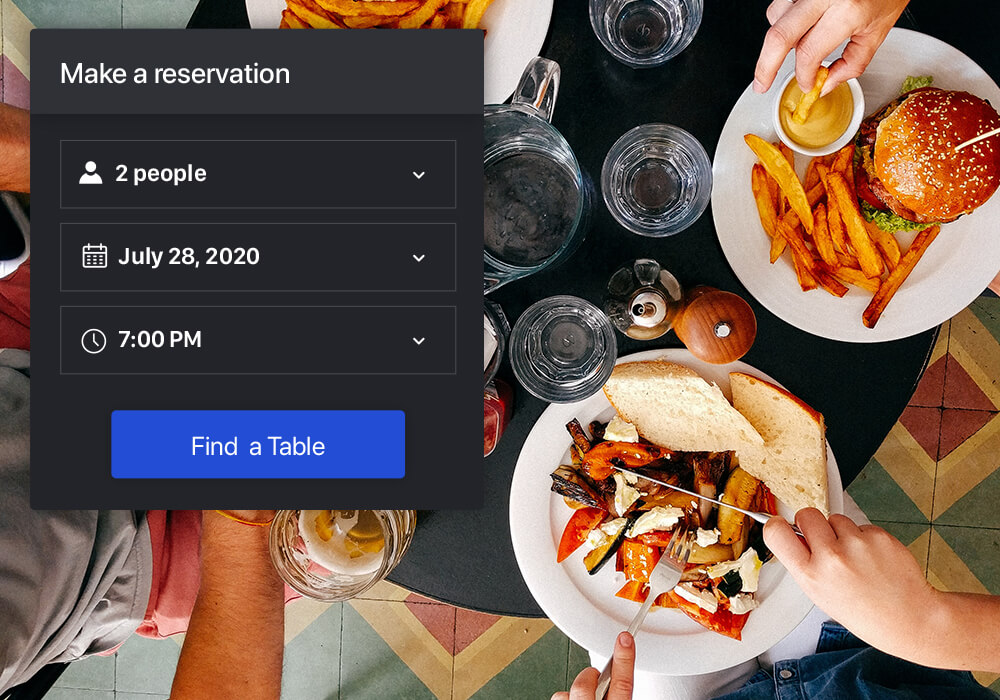 Show your business' most appetizing side by sharing your menu.
Entice new customers to book a table and remind your regulars to visit by showcasing your menu online.
Manage expectations even before your guests walk through the door
Provide direct and open communication on your allergy policy
Update your menu to match the seasons
Promote not only your in-house, but also your delivery menu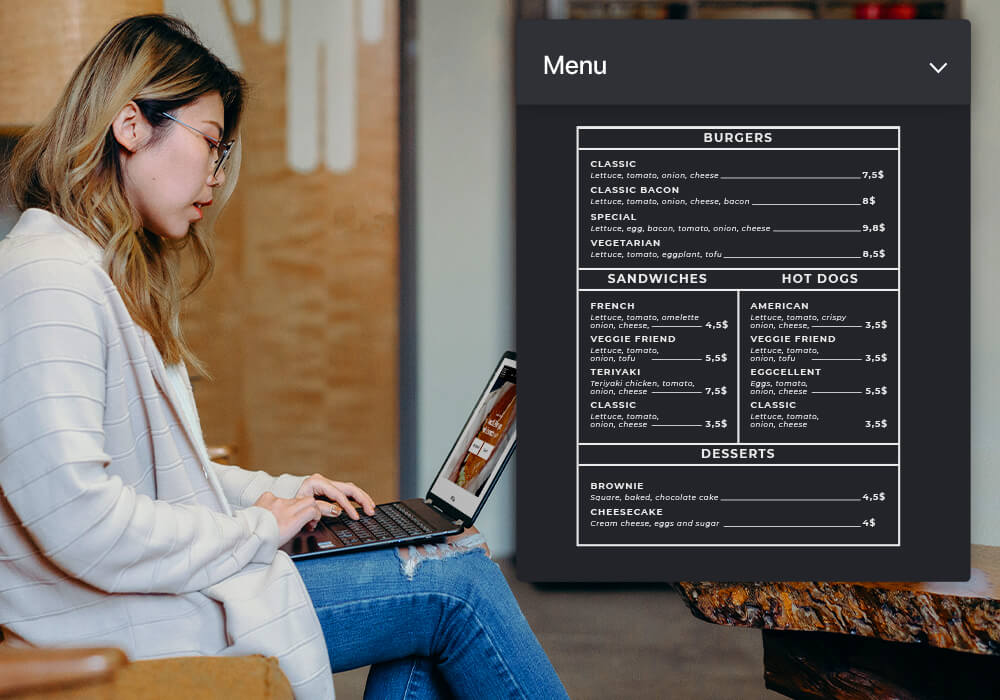 Highlight your guest experience to every online visitor.
Feed your visitors positive experiences with a direct social integration and the possibility to showcase the most raving reviews for your eCom products.
Integrate your Instagram feed and show off your latest products and newest creations
Request customer reviews for your products and gather helpful feedback
Expand your customer base by linking them directly to your socials
Promote your restaurant on multiple channels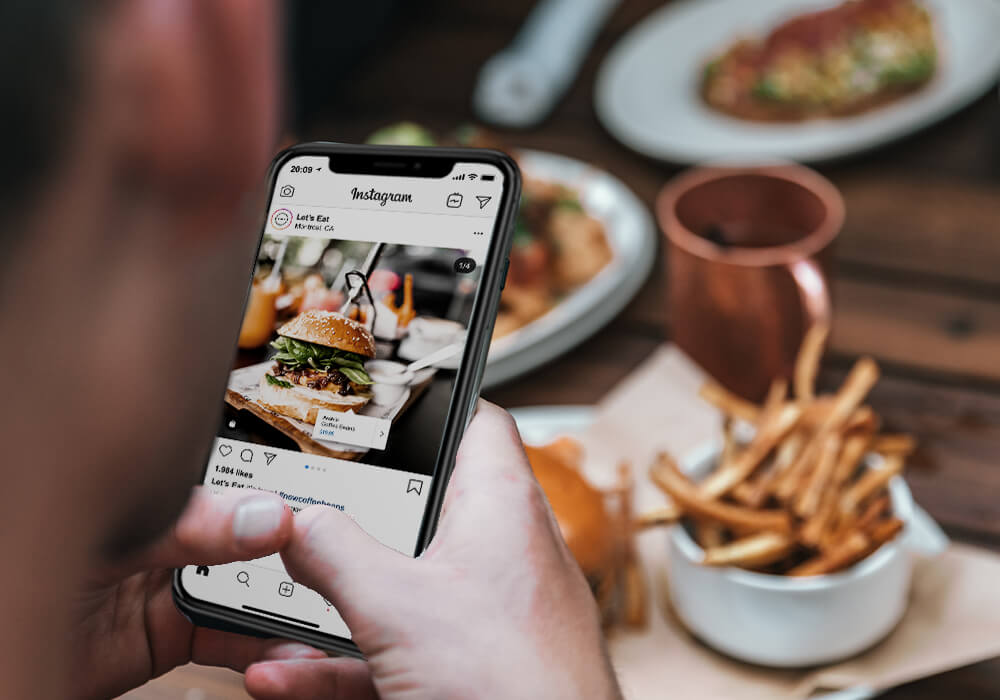 Serve more guests with a direct link to delivery platforms.
The possibility to serve people is easier than ever with a direct link to delivery. Provide your guests with all you have to offer from the comfort of their own home.
No longer miss out on guests with a last minute change of mind
Get orders from UberEats, Skip the Dishes or DoorDash sent directly to your POS
Work efficiently by consolidating online orders on one single screen
Make the most of high-margin dishes that travel well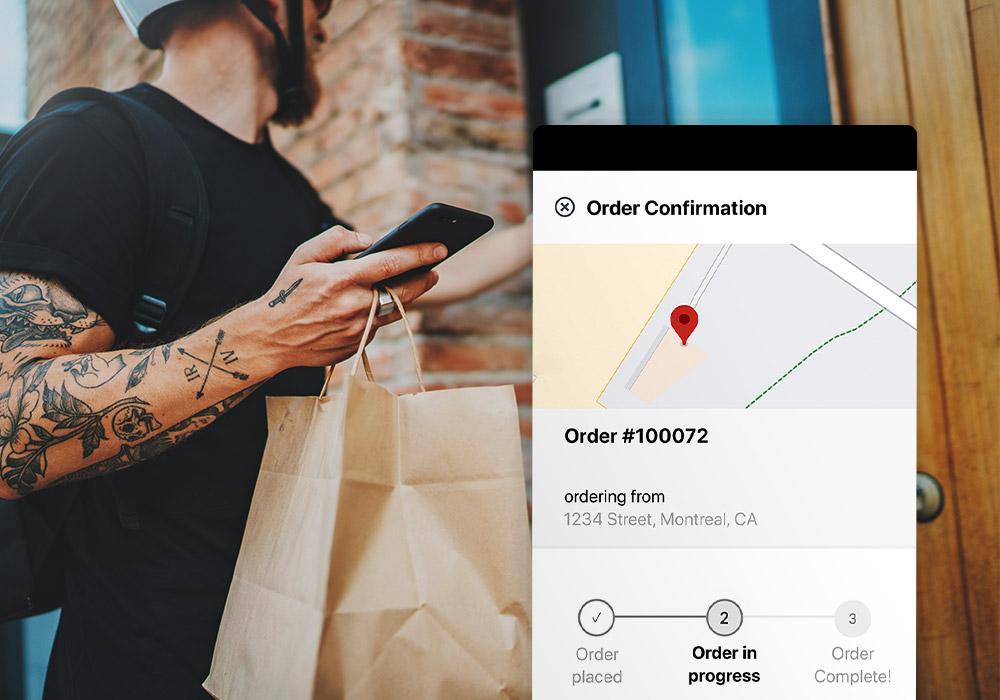 The kind of support you've always wanted.
One-on-one onboarding sessions, unlimited 24/7 support, regular check-ins, webinars, demos, videos and guides. We have everything you need, when you need it—all for free.
Free one-on-one onboarding session
Fully stacked library of guides, webinars, demos and videos
Unlimited 24/7 support included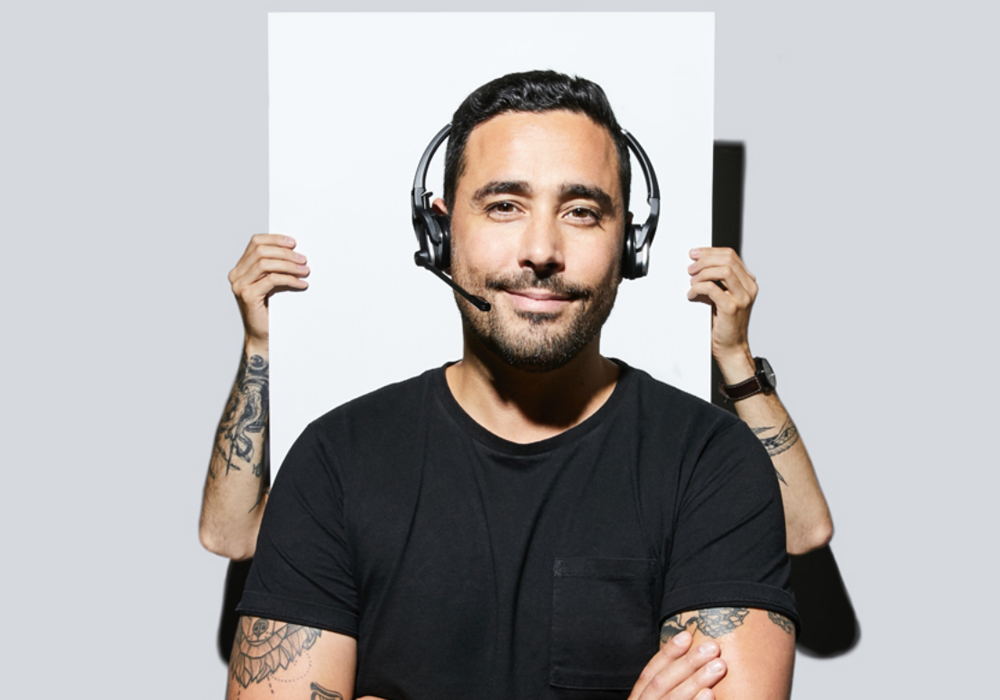 Explore the world's most powerful hospitality POS.
14 day free trial. Unlimited access to all features. No credit card required.