Powered by Lightspeed since 2021
Watch how Terrace Bay Hotel meets summer demand with Lightspeed Restaurant
As a hotel and restaurant owner, Jarred Drown is always looking for ways to step up the customer experience and provide frictionless service—no matter where guests are in his hotel. After purchasing Terrace Bay Hotel and Freshwater Tavern in 2016, Drown has been working hard to become "the hotel restaurant for the community and the spot people think about for special occasions in the summer."

Business type
Hotel restaurant
Products used
Lightspeed Restaurant
Lightspeed Advanced Insights
Lightspeed Payments
Challenge
While Terrace Bay operates year-round, they make half their revenue during the peak four month season, from June through September. "That's the time of year where we have waits, especially in July and August, we have waits every night pretty much," explains Drown. While this might seem like a great problem to have, not being able to handle the influx of guests in a seasonal business can mean the difference between making their revenue for the rest of the year or falling short. During the summer, it's key for Drown and his team to make the most out of every sitting and not be held back by unreliable technology. "It's just a really popular tourist destination and you've basically got, for a few months, unlimited demand. So it's really important for us to be able to turn tables quickly and maximize that peak four month season," adds Drown.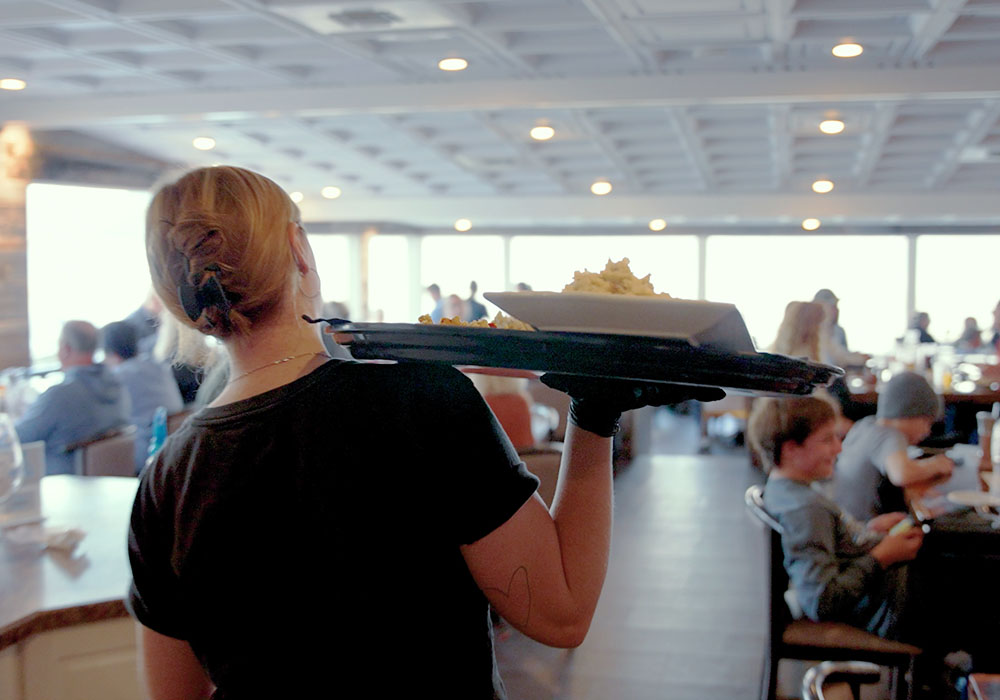 Solution
To meet demands, Drown turned to Lightspeed. "The thing that's really helped us the most with Lightspeed and been the best feature, has been the increase in speed of service. The second that the order is taken, it gets fired back to the kitchen and the kitchen is working on it," says Drown. Staff can bring iPads right to the table and use the pay at table feature to eliminate unnecessary back and forth between the payment terminal and tables. Taking payments right at the table has been a game changer for Drown and his team, allowing them to turn more tables without sacrificing the quality of service. "We're able to get that customer in and out faster. They have a better experience and we're able to get more people at those tables," adds Drown.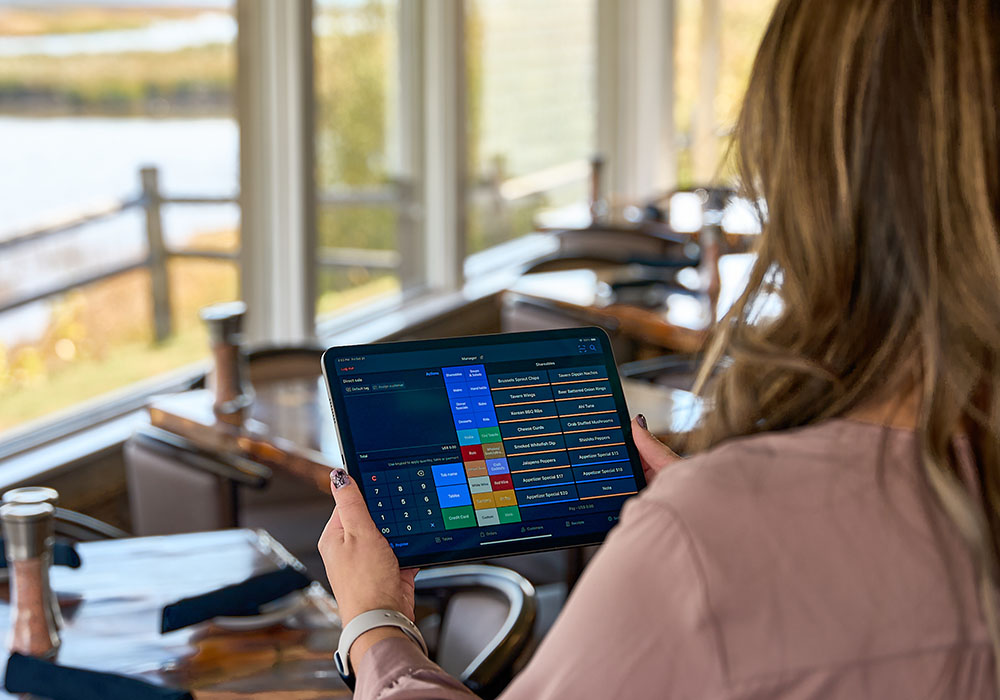 Providing a flawless experience—no matter where guests are
Hotel guests interact with multiple point touchpoints. As a hotel and restaurant, the experience at Terrace Bay Hotel and Freshwater Tavern needs to be consistent, whether guests are having a drink at the bar or ordering food to their room. "Owning a hotel, integrations is super important, and Lightspeed was one of the top contenders that offered a hotel integration and many of the other integrations. We have hotel guests here and they want to charge something in their room, they can do that. Managing refunds well, managing payments, having everything all integrated all in one place. It's part of how you take care of your customers," says Drown.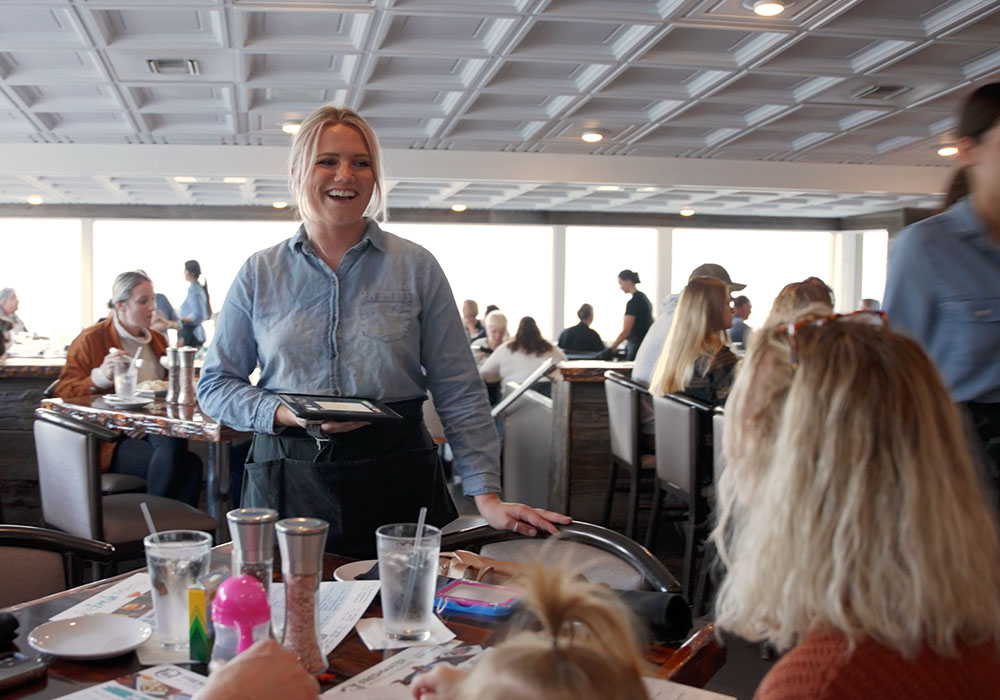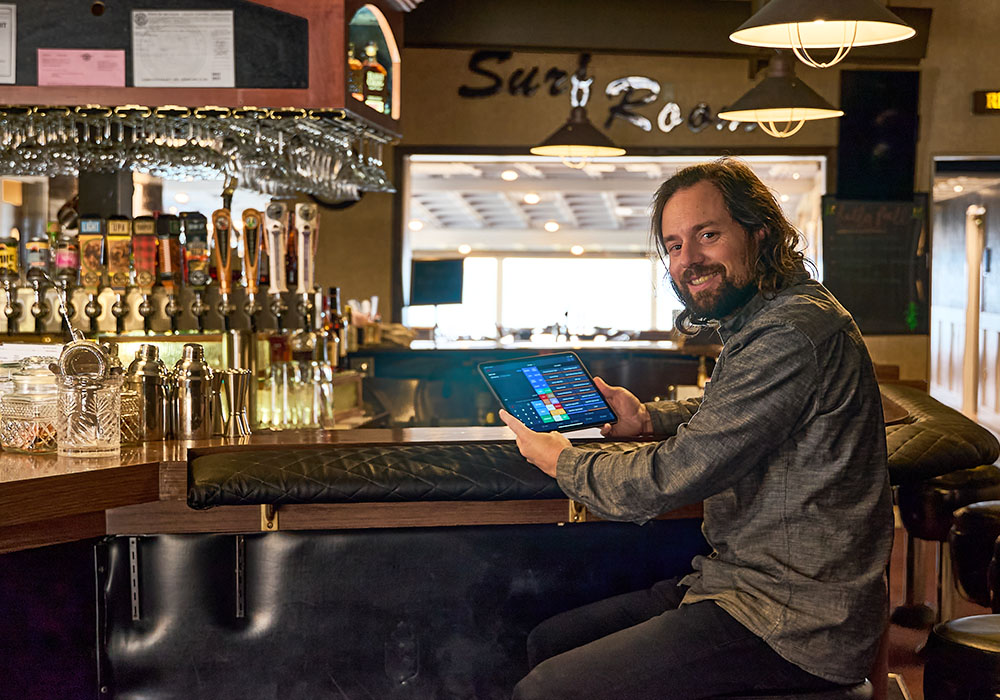 "Lightspeed helps us make sure that every year the business from an infrastructure standpoint, from how it looks, how it feels, the service, is better than it was the year before. Both from the hotel side and then from the restaurant side, we're excited about pushing our limits and seeing how much we can do in our busy season."
Jarred Drown, Owner, Terrace Bay Hotel and Freshwater Tavern
Powering the best restaurants around the world
Find out how Lightspeed can help you speed up service without sacrificing quality.