Integrations
Our integrated partners offer unique services that seamlessly integrate with Lightspeed, allowing you to run your business at full capacity.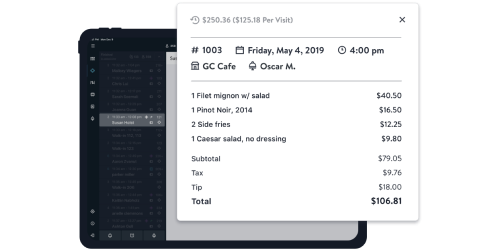 Featured partner: OpenTable
OpenTable is a leading connected hospitality solution with over 20+ yrs of experience, trusted by over 50,000 restaurants to power diner growth, e-commerce (digital ordering, experiences, private dining), table management and online waitlist, marketing/loyalty, and guest intelligence to help restaurants grow their bottom line.
Recognize valuable guests with easy views of high spenders and frequent visitors.
Speed up operations with automatic table statuses to help hosts run a faster turning front of house.
Keep track of revenue with real-time restaurant performance from anywhere.