Create a loyalty driving experience
Customer profiles
Get to know your customers by creating profiles that let you know how often they come and their favorite items on your menu. Your staff will be able to offer more personal service and give patrons a memorable experience.
Add credit to their account
Assign orders to their tab
Track a customer's visit and payment history as well as favourite products
See the last reservation made by a customer
Assign them to tables and orders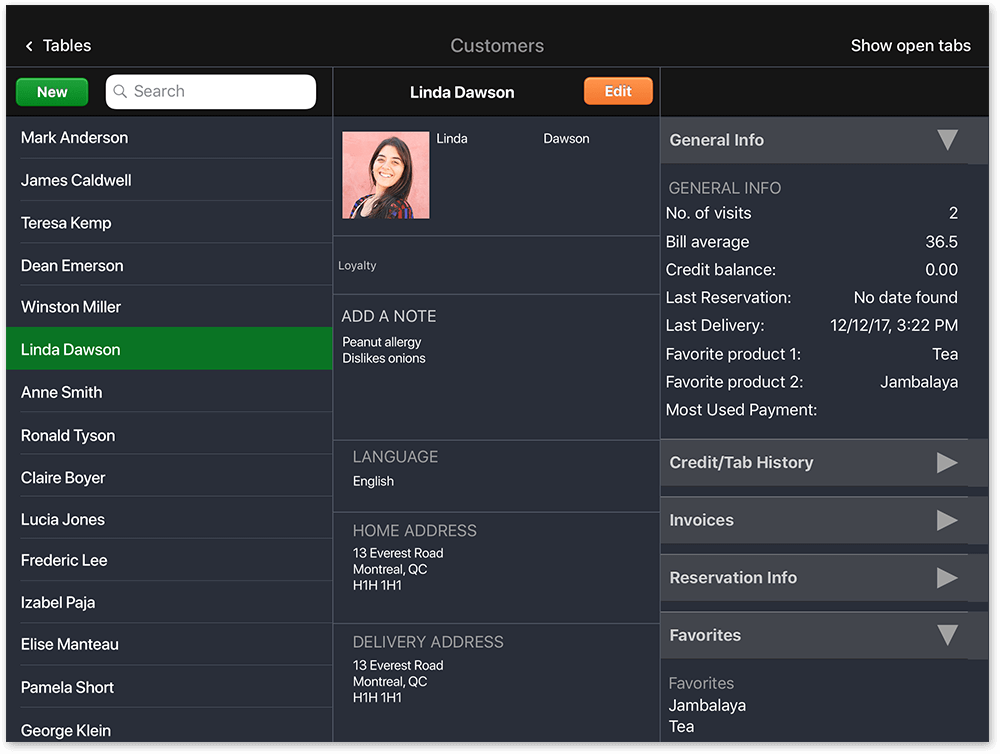 Timed promotions
Save your staff's time and add promotions directly into Lightspeed Restaurant POS. At the indicated time, prices will decrease and revert back to the original when it's over. The system does it all for you.
Set up a promotion time
Enter the new pricing information
Let the system stop the promotion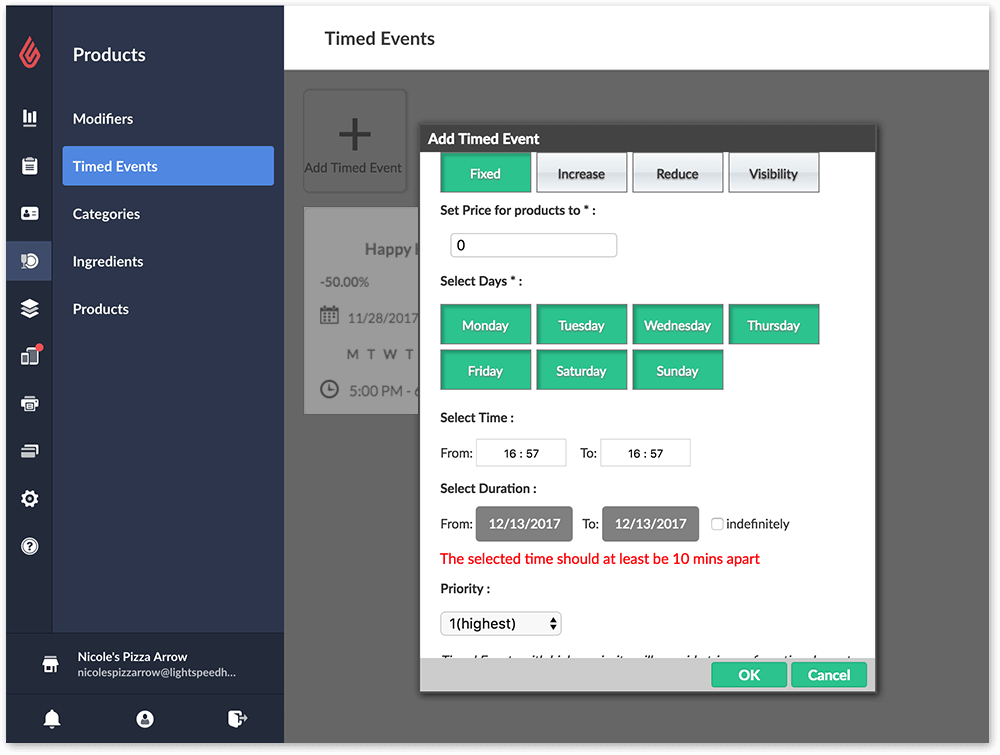 Customer facing display (CFD)
Simplify your checkout experience and build trust with your customers by showing them their bill on a display that breaks down their order. You can also promote your best-sellers on the screen and generate more interest.
Show customers their bills on an iPad
Use the screen to promote other items
Customize CFD with your logo and design