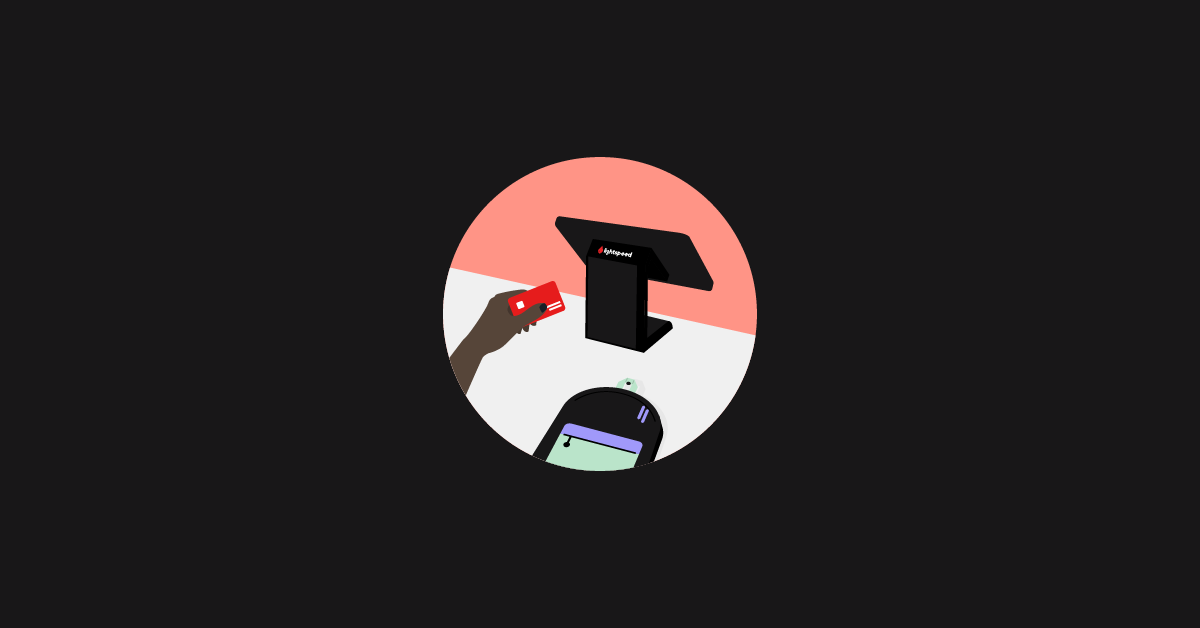 The world of payments is evolving at a dizzying pace. If you're a business owner, you've probably heard of or used integrated payments, non-integrated payments, ACH transfers and more. In this guide we'll cover embedded payments, which are at the forefront of the payments world.
According to market research firm Future Market Insights, embedded finance is set to take off in the next 10 years, from $63.2 billion in 2023 to $291.3 billion in 2033.
That means you're going to start hearing a lot more about embedded payments as fintech, SaaS and non-financial companies update their suites to meet the demand businesses have for sophisticated financial solutions.
In this article, we'll cover the following:
Searching for the best payment processor for your business?
We have the tools you need to pick the right payment provider. Our guide explains features to look out for, how to find hidden fees and more.
What are embedded payments?
Embedded payments take the concept of integrated payments a step further. We'll discuss the differences between the two later on. For now, let's start by defining embedded payments.
An embedded payment processor is software that's natively built into an SaaS company's existing suite of products to create a seamless checkout workflow. The provider offers solutions for every aspect of the business, including payment processing. Businesses that operate using the embedded model own every part of the customer journey. This ensures a streamlined experience from ordering to point of sale to checkout.
Let's say a company offers point of sale (POS) software to businesses. As they expand their suite, they decide to include embedded finance as part of their platform. They build accounting software and a payment processing framework that their merchants can use instead of multiple third-party platforms (one for POS, one for accounting and one for payment processing). As a result, the merchant gets one provider for all their business functions, enabling them to deliver better customer experiences. Think of it like a closed ecosystem, with every application connected to streamline workflows in one place, with no need for outside services.
When businesses use embedded payment solutions, they get to offer customers a much better checkout experience. For example, if payments are built into a merchant's website, customers won't be taken to a third-party checkout page that the business has no control over.
Did you know? Lightspeed is an embedded payment processor. Our unified POS and Payments solution, along with a range of other features including Accounting and Advanced Insights, empower businesses to boost efficiency, simplify their workflows and give customers elite experiences.
Embedded vs. integrated payments
Embedded payments and integrated payments are terms that are sometimes used interchangeably, but they are distinct.
Like embedded payments, integrated payment processing is a system in which your payment software communicates with your POS system to eliminate the need for manual entry, saving time and reducing human errors. However, unlike embedded payments, the two systems are connected by APIs.
The APIs facilitate integrations between two providers. Let's say you're using one provider for POS and one for payments. The two will be connected through APIs, but at the end of the day the business still has to rely on two separate providers. This complicates workflows and is more time-consuming.
With embedded payments, on the other hand, payments are natively built into existing software. Businesses only have to deal with one system–no APIs and multiple vendors required.
Embedded vs. non-integrated payments
Let's take it one step further and compare embedded payments with non-integrated payments. Non-integrated payment systems don't communicate with the POS. This makes the checkout experience less intuitive and more complex. The likelihood of errors increase, because manual entry is required in order to process payments.
Non-integrated payment systems tend to be outdated and are only in use nowadays via legacy systems. Embedded systems are the way of the future.
Visit our blog to learn more about integrated and non-integrated payment systems.
How do embedded payments work?
When customers are out shopping, for example, they probably don't consider what goes into a transaction when they pay for something. In fact, most of us only take notice when something goes wrong. That could be a super slow card reader that takes a long time to process your payment, a declined payment when you know there's no issue with your account, or having to wait as the cashier tries to figure out why the terminal isn't working.
There's so much more that goes into payment processing than we realize, but embedded payments make it simpler.
The process below applies to both integrated and embedded payments. However, remember that with integrated payments, two separate providers are connected via APIs.
Let's break it down, step by step.
At the point of sale in person, the customer taps, swipes or inserts their card, or uses a digital wallet to pay. Online, the customer enters their credit card information in a payment form that's embedded into the website.

For online transactions, the embedded payment provider will securely transmit the data. For both online and in-person transactions, the provider verifies with the card's issuing bank that there are funds available to process the transaction.

The customer's account is debited and the funds are sent to the merchant account. The sale is automatically recorded in your POS.
The following illustration can help you visualize embedded payments:

The benefits of embedded payments
Embedded payments benefit both software providers and business owners.
Benefits for business owners and entrepreneurs
For your business:
One consistent provider:

You only have to work with one account for all your needs when all your tools are in the same convenient place, from POS and payments to other services, like

accounting

. This eliminates the time and cost drain from balancing multiple vendors.

Increase efficiency:

With an embedded payment solution, you're in control of all your workflows. With all your tools in one place, you have a full view of your business and enhanced oversight of processes–what's working and what isn't. Plus, a more streamlined checkout experience drives efficiency among your employees.

Access valuable data:

One of the most important benefits of embedded payments is the data you gain from every transaction. You can better understand customer purchases, adjust your offerings as popular products change, and optimize inventory to save on costs.

Better customer service:

When you work with one provider, they'll have an in-house support team that can assist you with troubleshooting issues. You don't have to worry about long wait times, inconsistent support, redirects or obstacles. Instead, you can bring solutions to your business and customers in a fast, efficient way.

Grow your business:

It's simple. An embedded payments solution allows you to scale faster by expanding your offerings to a global marketplace. Significantly, you won't have to jump through hoops or work with third-party accounts. You can make sales from multiple avenues, which can help boost your revenue.
For your customers:
Provide streamlined checkout:

With embedded payments, your employees and customers get a fast, secure checkout experience. Employees don't have to manually enter information, and customers can check out fast with endless payment options.

Own the customer journey:

You own the customer journey from start to finish. This gives you flexibility to adjust your workflows in a way that works best for your customers. For example, customers aren't redirected to third party accounts at checkout.

Encourage repeat customers:

A seamless sales experience can promote repeat customers. The better their overall experience, the more likely guests are to return to your business. Plus, embedded payments allow you to create loyalty programs for customers based on data and insights.
Benefits for software providers and commerce applications
New revenue streams:

Being able to monetize payments is a huge plus for a software company's bottom line. If payment processing is done right, it can be highly profitable.

Diversify your offerings:

By providing a payment solution to customers on top of other products, providers can secure their longevity in a competitive landscape.

Customer retention:

Merchants are more likely to stick with companies that provide full-scale solutions because of convenience, security and efficiency.

Increase competitiveness:

The more you improve your value chain and provide important services that reduce friction for customers, the more competitive your company will be.

Reach more customers: Lastly, w

ith the right marketing, companies can boost their embedded payments offerings to secure more leads and loyal customers.
Did you know? With Lightspeed Payments built into POS, businesses have full control over the end-to-end customer experience. They can save time and resources, with every tool they need in one convenient, user-friendly platform. Plus, 24/7 in-house support ensures businesses get their issues resolved promptly.
Examples of embedded payments in action
Overall, embedded payment systems empower entrepreneurs to run their businesses in a more efficient way. Let's look at two businesses that use the embedded model to better their business operations.
1. Streamlining operations and boosting efficiency
One of the main ways embedded payments benefits businesses is by enabling seamless workflows, allowing you to close your day faster. To get a better understanding of this, we'll take a look at vegetarian restaurant Maynard, powered by Lightspeed since 2020.
Specifically, Maynard's initial challenge was the complexity of their operations. Being a small, independent restaurateur with dozens of suppliers, "it's a lot of juggling, a lot of coordination, and a massive amount of effort," restaurateur and chef Brodie Somerville says.
With so many tasks and suppliers to balance in a fast-paced environment, Somerville and his team didn't want to fall behind. For instance, their signature dish takes three weeks to make, meaning even a small error could severely impact their bottom line.
Their solution? An embedded system. By using Lightspeed Restaurant POS + Payments and other accompanying tools such as built-in reporting, Maynard was able to streamline their processes and save more than two hours a day. The solution has allowed them to simplify their operations and drive efficiency.
Lightspeed Payments "took no time to set up, there's a massive difference in the speed of the transaction and the batch closes automatically at 5:00 AM so you can't forget," says Somerville. "That alone was worth switching for."
This example shows the value of embedded payments. No matter what system you end up choosing, ultimately, embedded financial solutions can drive efficiency across your business.
2. Seamless transactions
Embedded payments enable fast, easy transactions for businesses and their customers, and that can be related to hardware. With embedded payments, hardware is always up-to-date and compatible with the provider's software. California-based casual lifestyle store Borrego Outfitters, which switched to Lightspeed this year, shows what this looks like in action.
Co-owner Ben Nourse says Lightspeed Payments has streamlined the business' checkout process, specifically in regard to their hardware. Their previous provider had unreliable equipment and customers often had to tap their cards more than once, Nourse says.
In this case, the business eliminated this issue through embedded payments, enabling a better checkout experience.
Best practices for choosing an embedded payments provider
How do you decide which embedded payment provider is the best for your business? In this section, we'll give you a few tips.
Research payment providers
When it comes to research, do your due diligence. Here are a few things to consider as part of your research:
Evaluate features and capabilities:

Decide what's most important to you when choosing a payment provider. Is it data and analytics, accounting add-ons, or perhaps hardware? Then, assess the provider's features to get an idea of whether it's a good fit for you. We recommend creating a chart comparing providers to help you visualize your decision.

Read customer reviews and testimonials:

The word of other business owners is extremely important. Check Google reviews, Trustpilot, tech review sites and other reliable sites to get a good idea of what other businesses and experts are saying about a company's products and services.

Trial the product:

Once you've narrowed down a couple providers, choose one to trial. Typically, companies offer trials that are a great way to see if the company's services are right for your business. Take into account the ease of use. Make notes on whether the application is user-friendly, fast and reliable. Together with valuable input from your employees, you'll gain a solid grasp of the product.
Implement embedded payments
Once you decide on a provider, it's time to get to know the workflows that work best for you. With payments natively built into the existing POS software, you've got a full view of your business and can adjust workflows as necessary.
Train your employees:

Luckily, embedded payments are very intuitive. Make sure your employees understand the ins and outs of the POS and payment platform you've chosen.

Get to know the system:

Explore add-ons and other features designed to help boost your experience. Make sure you know how to optimize the valuable data that your new embedded system provides you.

Craft an intuitive checkout process:

Most embedded payment providers allow you to make adjustments that match your business needs, like renaming your terminals, accepting certain payment methods and personalizing certain form fields.
The future of embedded payments
According to a study from Juniper Research, revenue from embedded payments is set to grow by 84% in the next four years. That will amount to $59 billion worldwide by 2027, compared with $32 billion in 2023.
Embedded payments present an exciting opportunity for growth. Companies can anticipate what their customers want and design solutions that target specific pain points.
It paves the way for all companies to introduce new financial service offerings into their business as a way to better address customer needs. For example, the rise of alternative lending: working capital will eventually become much more accessible as software providers add funding solutions to their existing embedded finance offerings. As a result, business owners can source funding in just a few clicks.
Embedded payments are also tied to the future of contactless payments. More businesses will become hands-off with payments. This means customers can make fast, simple payments enabled by NFC (near-field communication) technology at quick-service restaurants and retailers.
Above all, embedded payments democratize access to tools that for years were only accessible to larger businesses and big-box stores. This trend will only continue, since the playing field has leveled. Now, any business owner can make high-level operational and financial decisions using valuable data on customer behavior, payment preferences and more. The global marketplace is booming, and businesses can use embedded payments to stay competitive.
Run your business more efficiently with embedded payments
To summarize, embedded finance is set to become the norm for businesses everywhere. Markedly, these solutions are no longer restricted to larger companies. Instead, businesses of all sizes can take advantage of embedded financial solutions to deliver exceptional customer experiences.
Interested in transforming your business with an embedded payment processor like Lightspeed? Talk to one of our experts about Lightspeed POS + Payments today.
Editor's note: Nothing in this blog post should be construed as advice of any kind. Any legal, financial or tax-related content is provided for informational purposes only and is not a substitute for obtaining advice from a qualified legal or accounting professional. Where available, we've included primary sources. While we work hard to publish accurate content, we cannot be held responsible for any actions or omissions based on that content. Lightspeed does not undertake to complete further verifications or keep this blog post updated over time.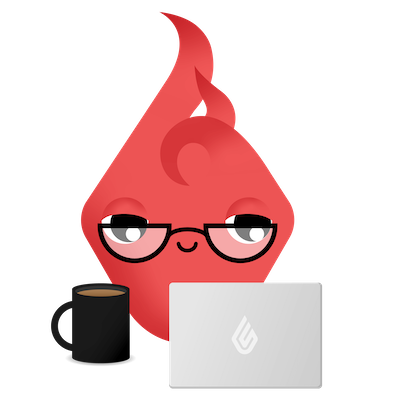 News you care about. Tips you can use.
Everything your business needs to grow, delivered straight to your inbox.