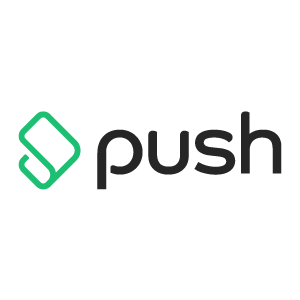 Push Operations
Turn an existing expense into a HR investment with Push Operations' Payroll Platform.
Push Operations allows business owners to save time and make better business decisions by automating and streamlining their workflow with a seamless all-in-one labor management platform tailored to their needs.

We reduce labor and payroll costs by automating payroll calculations, funneling clocked hours straight into payroll and offer hands-on payroll support from our customer success team.

We improve your margins by reducing the error prone process of manual entries and funneling sales from Lightspeed right into our Scheduler for smart labor planning based on real-time sales vs labor forecasts.
"Every aspect of employee labor management is made simple with an all-in-one platform that will save you time, reduce redundancy, and increase your profitability."
Learn how we work better, together:
Eliminate paperwork and allow employees to fill out and submit important forms online and store all documents in a secure cloud-based space.

Scheduler smarter by using sales data to forecast labor vs sales and view and compare scheduled hours to actual worked hours in real time.

Allow managers to approve clocked times, and shift requests from anywhere on their mobile phones

Run payroll in minutes by eliminating manual data entries and funneling clocked hours straight into payroll.

Automate calculations for daily minimums, holiday pay, overtime and any other shift premiums

Allow employees to view their schedule and pay stub on their mobile phones or desktop. Employees who work at more than one location receive one login across all profiles!

"In the first payrun,  just by not having rounding issues by actually clocking-in right to the minute…[the amount of hours] we saved in those first two weeks was insane."

Sign up for Push Operations payroll today and receive a scheduling and time attendance completely free!  Contact the Lightspeed team for further details
Category:
Product:

Restaurant,

Retail