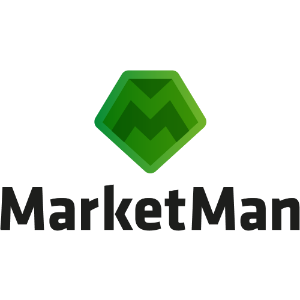 A cloud based inventory management solution for restaurants.
MarketMan is a cloud-based inventory and supplier management system that streamlines back of house operations including purchasing, order optimization, food costing, recipes, invoice scanning, vendor payments, and more. Available across all devices, MarketMan helps restaurants streamline operations and keep costs under control.
---
Key Benefits:
Average of 2-5% reduction in overall food costs
4-8 hours saved in overall accounting data entry
50% reduction in manual tasks like ordering, inventory counting and invoice reconciliation.
---
Key Features:
Dynamic inventory counting: know inventory quantity and value in real-time
COGS, Variance, Menu Profitability Reports: Instant reporting that provides a birds-eye view of your business
Recipe Management: Calculate and itemize plate costs
Purchase ordering: Submit purchase orders, check statuses, and manage vendors in one place
Reconciliation: invoice scanning to automatically reconcile delivered items with on-hand levels
Tracking: monitor periodical spend with supplier by item and location
Invoice scanning: scan, capture, and manage all invoices through a mobile app
Commissary: Central production kitchen management for multi-unit chains
Please reach out to the integration partner for plans and pricing.
Category:
Product:

Restaurant