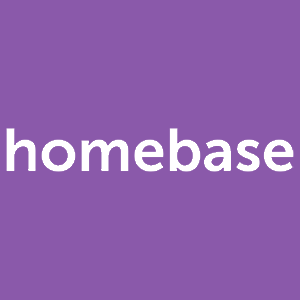 Homebase
Homebase is the smarter way for small businesses to manage and pay their hourly teams, with time clocks, employee scheduling, payroll, messaging, and HR all in one app.
---
"Prevent labor leakage and save up to $200 monthly!"
-Shawn Seifert with Detail Garage Ft Meyers
---
Homebase helps with:
Scheduling: Create the work schedule, make changes on the fly from anywhere, and instantly share it with your team. With the free Homebase app, employees will always know when to work by having the up-to-date schedule in their pocket.
Time tracking: Employees can clock in and out for shifts from smartphones, tablets, computers, and POS devices, and Homebase automatically creates online timesheets that employees have access to, building trust with your team and making payroll a breeze.
Payroll: Your timesheets instantly convert into hours and wages in Homebase payroll. When you run payroll, Homebase calculates taxes and paychecks, sends direct deposits to your team, and automatically pays and files your payroll taxes. Plus, your employees get on-demand access to their pay stubs, W-2s, and 1099s in the Homebase app.
Team communication: Get your team in sync with the free Homebase all-in-one app. Stay connected with our built-in messaging, share important work information and make sure your team sees it, and send shift reminders, work schedule updates, shift notes, and more.
Team management: An All-in-One app that helps you run a better team. Find and onboard new hires, organize your team roster and information, establish time off and PTO policies, manage labor costs, and get help to stay compliant with federal and state labor laws.
Please reach out to the integration partner for plans and pricing.
Category: Employee Scheduling, Features / Tools, Payroll, Reporting
Product: Restaurant, Retail