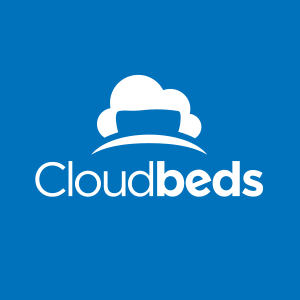 Cloudbeds
Cloudbeds combines six essential tools into one simple package that's easy-to-use and learn
Clients save time training their staff and can get up and running quickly with the help of a dedicated Customer Coach and 24/7 support.
Cloudbeds offers an all-in-one hospitality software including a property management solution, channel manager, booking engine, revenue manager and countless integrations – all backed by industry-leading support.
"On average, hoteliers save 8 hours of time per week with Cloudbeds"
Extended description
Cloudbeds is the fastest growing hospitality management software suite in the world, providing tools to manage properties of all types and sizes – building revenue, driving bookings, and increasing operational efficiency. Trusted by more than 20,000 hotels, hostels, inns, and alternative accommodations in more than 155 countries, the Cloudbeds suite includes a powerful PMS, a leading Channel Manager, and a conversion-driven Booking Engine.
With the Cloudbeds and Lightspeed partnership, operators can create a seamless guest experience. Guests can put their restaurant or bar charges directly on their room folio.
Category:
Product:

Restaurant