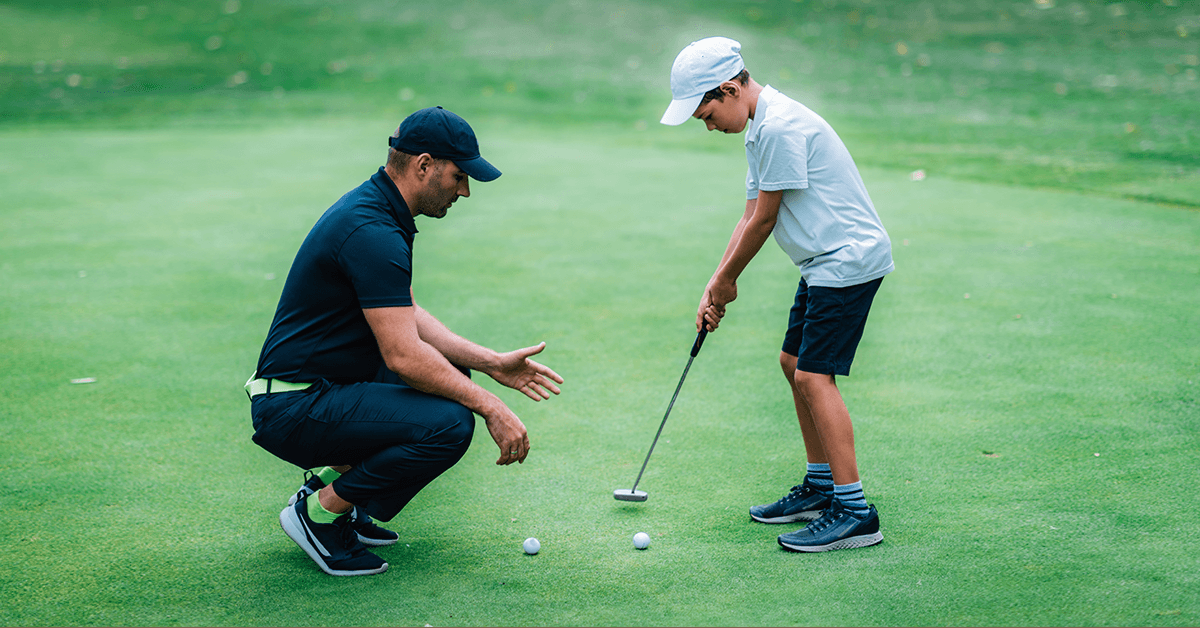 Many high school and college golfers look back fondly at the days they spent making new friends and learning the game of golf at summer camp. Golf summer camps are a rite of passage from which all junior golfers can benefit.
During their early years in the game, it's about having fun. But, as many of them start to play golf as their primary sport, the focus transitions to fitness, ball striking, mental game and course management.
Here's what to consider when creating and planning golf summer camps at your facility:
Future-proof your golf course operations
Is your course equipped to handle what's to come? Learn more about how to prepare your golf course for any situation in our free guide.
Set dates and times
Determining the duration of your summer golf camps is the vital first step in the planning process. With roughly 10-12 weeks available during the summer, the number of sessions offered should be based upon the size of your junior program.
Larger programs will offer full and half-day options, usually Monday through Thursday, reserving Friday as a rain date. If your pool of junior golfers is small and concentrated, limiting options is acceptable and actually preferred, especially at private clubs where the PGA Professional team is well-aware of their members' needs and preferences. After all, you want to use your professionals' time to the fullest, and under-populating (and over-staffing) your summer golf camps do not meet that task.
Half-day camps are generally three hours, and full-day versions are twice that length. Of course, your youngest junior golfers will most likely sign up for your shorter sessions. However, if you incorporate swimming or other activities, you can extend the time. In this scenario, many clubs are creating full-day options that are only partially golf-related. Kids have lunch together and participate in an array of fun and exciting activities.
Structure your agenda by age groups
Unless you have a very small group of summer campers, you'll want to create learning groups based on age. This arrangement will create a more advantageous learning environment for all, and create opportunities for newer players that they may not have had in a larger group with older students.
With each age group having its own distinct learning style, and attention span for that matter, the length of instruction and detail of content on the agenda will differ. Many PGA Professionals use stations in their instruction, briskly moving the juniors from station to station in short five-minute intervals. This keeps the time fast, fun and exciting.
Collaborate among your PGA Professional team to create a curriculum
Many parents want to know what's in store for their kids before registering them for a golf summer camp program. Some are content with a general introductory golf program, whereas others want details and specific tasks for their kids to perform. It all depends upon the goals of the child and their affection for the game. Many kids want to learn and improve, while others just want to hang out with friends and have some summer fun. Your golf camp can do both.
Put a program together that addresses the age and skill level of the participants in each group, the size of the learning groups, the overall number of participants, available staff and available facilities. If you're a busy club with many active members filling the range, pool and other amenities, you may have to get creative in how you serve your summer camps. After all, this is a lucrative endeavor for your club. You want to engage your juniors in a summer camp program because they often serve as a feeder system for your broader junior programming. Create building block opportunities for juniors to grow and mature, from their youngest years to high school and beyond.
Summer camp curricula should be laid out on your facility's website. Whether all golf-related or more diverse in its offerings, letting parents know what you have planned for their kids is a huge selling point and simply makes them feel better about spending the money. It also creates greater word-of-mouth marketing opportunities.
Set the cost per participant
Cost per participant will differ based on type of facility, number of hours offered and even who's facilitating the camps. Instruction-based summer camps will warrant greater fees than general summer camps that split time between the pool, on the playground or doing arts and crafts. Many private clubs will have a captive audience that is committed to their summer camps, regardless of price, while some public course customers may be more price-conscious.
Cost is another reason some clubs offer half and full-day options, as it gives families more options. Many programs will include lunch for the participants. In fact, with meals included, funds allocated for PGA Professional instruction, tennis instruction, swim lessons and other activities, the revenue collected for 6-10 weeks of summer golf camps can be quite lucrative for your facility. Determine the needs of your customers and put a program together that people can't refuse. You'll make parents and guardians very happy and will create many long-term customers, as kids make friends, create attachments with coaches and counselors and simply have a great time.
Set contingency policies
No matter how well you plan, recognize that stuff happens. Weather is unpredictable. People need to cancel. They'll request refunds and will want to make up sessions that were missed due to no fault of the golf facility. You must document the policies governing these scenarios in advance to mitigate the headaches that will come.
Also, spell out the dress code and any equipment or tools needed to attend your summer camps. The more you put in writing, the less stress you will face when summer arrives. If you offer a multi-kid discount, tell your customers up front. That's one less barrier for parents to break down.
Market and promote to maximize attendance
Now that you know the when, the who, the what, the how much and the what ifs, it's time to promote your summer golf camps. This happens early in the year. Don't save your planning for the spring, as many parents will have already made summer plans for their youngsters.
Plan over the winter and start promoting soon after the holidays. Most families are too busy to bother until the new year has arrived. But, once they flip their calendars, their sights are set on summer.
Utilize your social media presence and email database. Build and schedule automated emails with an email marketing tool like PitchCRM from Lightspeed Golf so that you can effectively generate interest and sign-ups.
You can also try partnering with local schools to provide flyers with all pertinent information. Don't forget that these summer camps are your chance to sell your services for the long-term. Secure the kids and you'll often get the parents. Increased rounds, adult clinic participation, food and beverage sales and memberships can all be recognized thanks to a thriving junior golf program—and the summer is the centerpiece of most junior programs.
In your marketing, promote the benefits of golf for kids and educate parents on the many facets of your camps. Use your website to provide all the important and relative information. This will help reduce the number of phone calls to your golf shop.
Make it easy to sign up
After all the work you put into organizing your summer golf camps, it's important to make the registration and payment process quick and easy. Links from your social media and well-designed website should direct mom and dad to an easy-to-use registration process.
Run your golf course with ease
Behind every great golf course are tools to help you facilitate and organize your operations. Lightspeed's one-stop golf course management platform lets you save time when it comes to managing your membership packages, marketing and more. Talk to one of our experts to learn more about how Lightspeed Golf can transform your course's marketing and operations.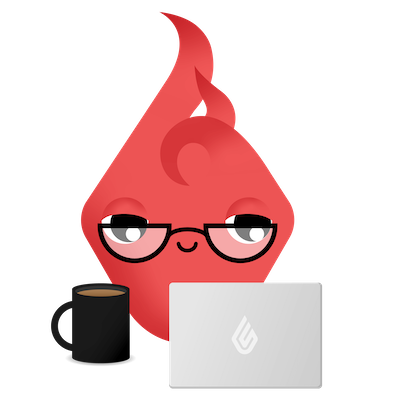 News you care about. Tips you can use.
Everything your business needs to grow, delivered straight to your inbox.