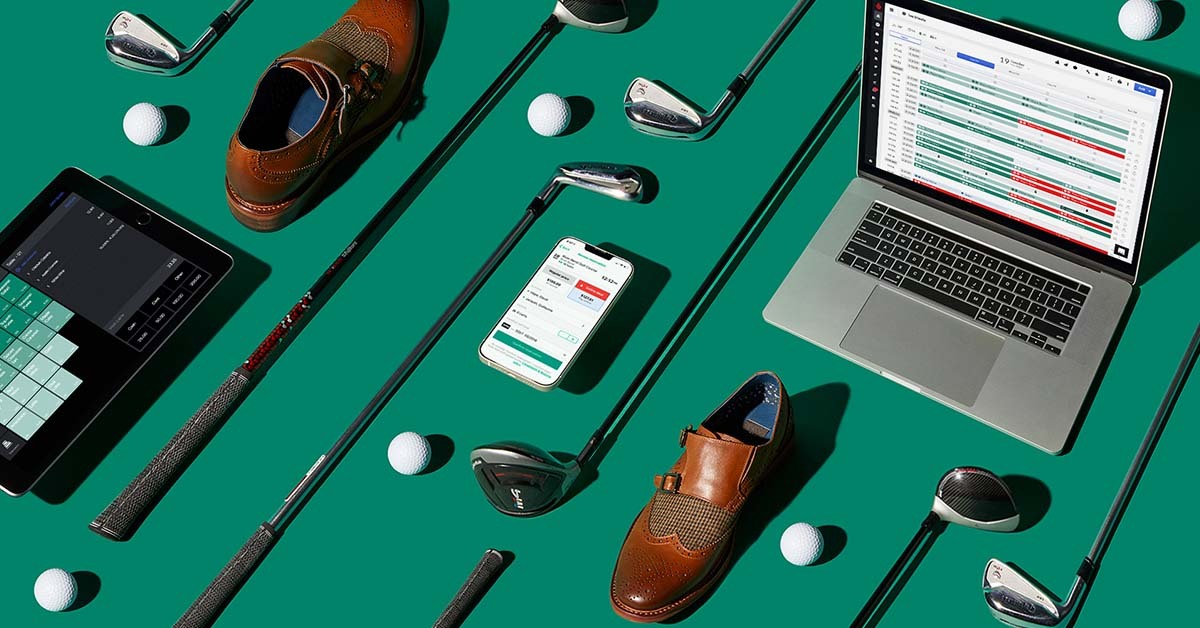 Golf professionals and instructors have the unique ability to fix what's hindering the golfer's progress. As golf technology and golf swing analyzers advance, pros can now give more dynamic, engaging lessons than ever before. Advances in video, motion capture, computing, AI, and smartphones have changed the way golf coaches teach, and how golfers learn. For instructors, investing in this technology can:
Elevate their ability to take a golfer's game to the next level
Provide more instantaneous feedback to their students
Create demand and intrigue for lessons
Help them effectively market lessons to members and customers
Here are some examples of golf technology that have made golf instruction as valuable to the 20 handicap as it is for the scratch golfer.
Bringing your golf course online
From a marketing and engagement standpoint, bringing your golf course online is essential. Learn how here!
1. Launch monitors and golf simulator technology
A launch monitor is one of the most valuable pieces of golf technology for modern golf instructors. Aside from measuring ball flight and club data, their information helps instructors immediately show their students how swing adjustments affect things like distance, club and ball speed, dispersion, launch angle and more.
These golf swing analyzers also enable custom club fitters to demonstrate how properly-fitted clubs affect their ability to hit good golf shots. For example:
If your swing speed is 115 mph, you should be in a stiff flex golf shaft (and considering the merits of an extra stiff shaft).
If you're hitting a regular flex driver with that swing velocity, you'll have too much lag in the shaft and the club won't be able to catch up, resulting in an open face at impact.
There are plenty of options to consider
Teaching pros are investing serious money ($20,000+) in golf technology from TrackMan and Foresight Sports. And golfers of all skill levels are buying devices like the Garmin Approach R10, FlightScope Mevo+, and SkyTrak, with price tags of $600, $2,000, and $5,000, respectively. These devices provide an incredible amount of information that the naked eye can't come close to: swing speed, ball speed, carry distance, total distance, angle of approach and more.
It's time for pros to get in on the action
Launch monitors and golf simulators have exploded in popularity in recent years. They've also become more popular for teaching pros. Today, you'll be hard-pressed to find a golf coach who isn't utilizing even the most elementary of launch monitors in their lessons. This golf technology is especially valuable in teaching younger golfers, given how simulators combine the allure of video games, computers and tech-based learning.
In addition to the home simulators available on the market today, indoor golf venues are popping up everywhere, making the game a year-round sport whether you're in Orlando or Ottawa.
2. Smartphone apps for golf coaches and students
Looking for a simpler and cheaper method of game improvement? Smartphone apps aimed at coaches can help teach the golf swing, record statistics, monitor progress, simplify communication and help in the exchange of photos or videos.
Apps like V1 and Coach Now are golf technology game changers when it comes to coach/student interaction:
Coaches can record their student's swing, and utilize tools in the app to manipulate the video or image to provide feedback to the student.
Is the swing plane too high? The instructor can point that out.
Is the student lunging forward, rather than staying behind the ball on their drives?
Pros can easily showcase and correct common swing flaws, even when the student is remote
Coaches can send videos and photos of their students so they can be studied between practice sessions
Communication is essential to a successful teacher-student relationship. Whether it's a simple text, detailed email or quick video, providing helps keep the student on track, provide motivation and demonstrates true caring on the part of the coach.
Apps to analyze stats
They say that numbers don't lie, though in golf, that's not always true. However, there is merit in tracking golf rounds — fairways in regulation, greens in regulation, putts per round, etc. After all, the final score on the card doesn't always tell an accurate tale of progress.
Analyzing stats through golf technology apps like GolfLogix is a great way to dissect a round. If you hit 14 fairways in regulation, but had 40 putts, that should tell you what to practice or get help with.
And when it's time to go to the range? There are apps for that, too. With Toptracer Range and TrackMan Range you can transform any range session into a data-driven productive practice.
3. On-body golf swing analyzers
Wearables have taken the world by storm. FitBit and the Apple Watch have taken data from the mobile phone and put it on the athlete's wrist. Similar concepts have made their way into the golf technology space:
The Hackmotion device attaches to the golfer's wrist and measures wrist angle and club face movement throughout the golf swing. This is a great way for coaches to help students understand why tee shots go where they go.
Touted as "the world's most advanced motion capture smart suit," Dragonfly Golf measures human movement and exposes facets of the golf swing that the naked eye can't detect.
4. On-club golf swing analyzers
Arccos Caddie Smart Sensors are the preeminent on-club swing analyzers available on the market. Affixed to the butt end of each club, the sensors provide data on shot distance based on starting and ending point, and records statistics so golfers, students and coaches can better gauge progress, not just in distance and accuracy, but in score, as well.
The sensors interact with the Arccos Caddie smartphone app and enable the student and coach to understand where the golfer needs the most attention, again providing valuable focus on the aspects of the game that need it most.
5. Golf technology for course management
Swinging the club is one thing, working your way around the golf course? That's a challenge in and of itself. The Arccos Caddie Smart Sensors can also help players and coaches address course management issues and lead to better on-course decisions.
There are several apps that help players keep track of fairways and greens, 3-putts and ups and downs, that help golfers understand if their issues are more physical or mental. Knowing where your problems are on the course improves your practice on the range and adds value to your lessons with your coach. Golf technology has made all of this easier than ever to understand and improve.
6. Social media and online golf lessons
What can't you do on social media in 2022? While there is still absolutely a hunger for the classic 1-on-1 golf lesson, many coaches now see the value in using social media to provide lessons. Whether it's Facebook Live, Facetime, YouTube, or even Instagram and TikTok, golf coaches are reaching the youth of the game through these innovative communication vehicles and broadening their customer base by offering virtual lessons to students across the globe.
Golf technology isn't replacing teaching pros – it's empowering them.
It's a brave new world in golf instruction and player development. Technology has changed the playing field and given club pros, independent instructors and coaches more resources than ever to give amazing lessons at the course or online. As the game grows, becomes more data driven and more popular amongst tech-savvy generations, it's important for pros and courses to keep up.
For head professionals at golf clubs everywhere, it's clear that investing in golf technology is an essential part of looking towards the future. This fact extends to general golf course management as well. If you're looking for better software that can help you manage your day-to-day, reach more golfers and seamlessly book golf lessons, talk to one of our experts to understand how Lightspeed Golf can work for your course.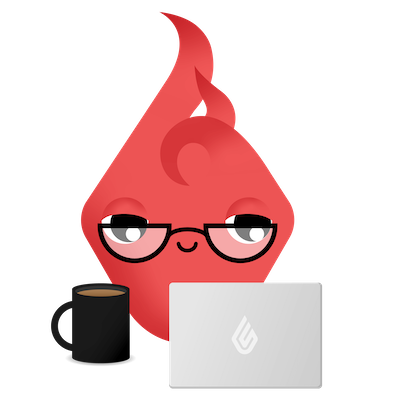 News you care about. Tips you can use.
Everything your business needs to grow, delivered straight to your inbox.