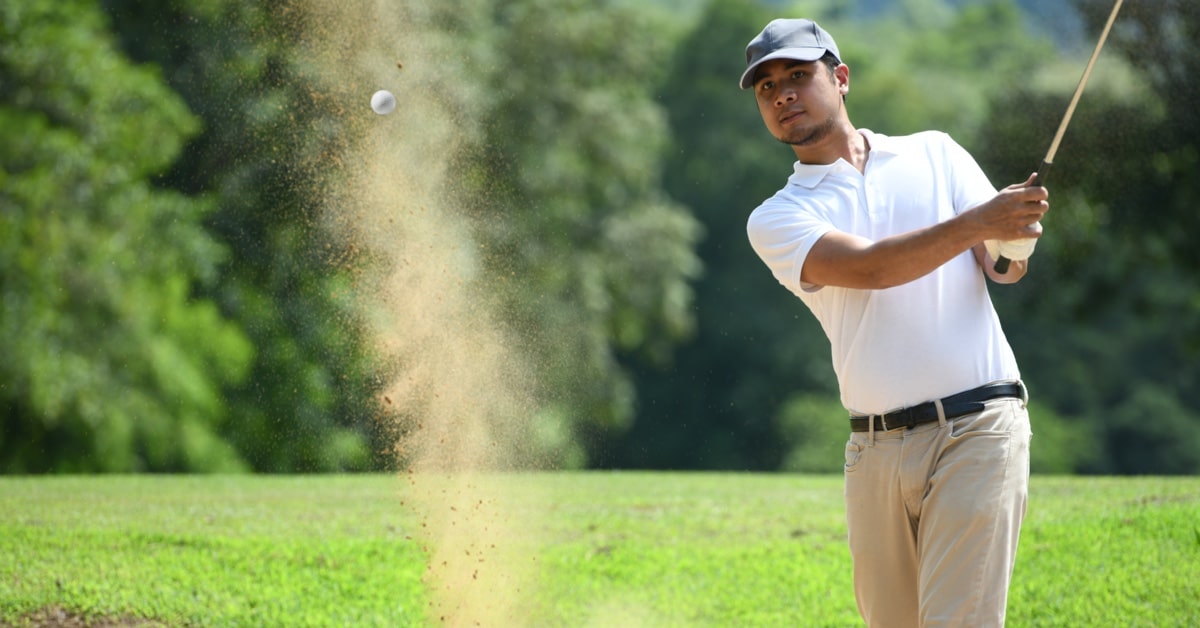 It's no secret that golfers typically err above age 50. Golf course operators have struggled to market to millennial golfers effectively.
The good news is, you don't need to completely reinvent yourself to get different demographics into your clubhouse. By being more intentional, consistent and honest in your marketing communications, you can start building relationships with millennial golfers.
In this article, we'll go over the best strategies for marketing to millennials so that you can start auditing and revamping your current tactics as soon as possible.
Bring your golf business into the future
Learn how you can maximize your course's revenue with cloud technology with our free guide. Streamline your operations, bring in more customers, improve service and more.
Who are millennials?
The Millennial Generation, or Generation Y, encompasses people born anytime from 1981-1996, plus or minus one year depending on the source you're drawing from. However, because the millennial generation is so marked by rapid technological advances, "zillennials," who are born from 1993-1998, have emerged as a subset of the millennial generation, but share some of the same characteristics and marked experiences as Generation Z.
Hit hardest by the Great Recession in 2008, millennials have experienced more financial turmoil and instability, setting them apart from previous generations.
How to market to millennials effectively
Now that we've defined who millennials are, here's how you can reach them in an impactful, positive way.
1. Be active on social media
This may seem like a no brainer, but many golf courses struggle with making use of social media to reach younger audiences. Your golf course marketing strategy should include the two most popular platforms for the millennial demographic: Facebook and Instagram. If you want to get a jump on marketing to Gen-Z, try TikTok.
Your social media posts should encourage conversation and provide the opportunity for audiences to engage. Anything constitutes a good social media post as long as it authentically represents your course's branding. A funny golf meme, announcements about course discounts, special events, tournaments, even leader boards and award winners are excellent kinds of posts that show millennials that your golf course is serious about engaging its audience and inserting itself into relevant trends and conversations.
2. Be authentic and show your expertise
If there's one thing millennials value when it comes to brands and companies, it's authenticity. If your advertisements don't come off as honest, young audiences will see right through it.
You can prove your golf course's authenticity by:
Showing expertise and friendliness.

Your golf course is managed by and staffed with experts, so it's a great idea to make this clear in your content. You should also reassure first-time customers that your course has everything they need to get started, in order to draw in those who may be new or hesitant to try golf.
Making use of your golf professionals.

Your professionals add legitimacy to your course, so why not use them to market it?
Accurately representing your course in their pictures.

Any picture you show on your website or social media should depict your course in a truthful manner. Otherwise, you may earn a negative reputation instead of a positive one.
Having an authentically fun and friendly demeanor.

Golf is fun, but remember, fun should never feel "forced." In your marketing communications, it's important to stay true to your brand's personality, otherwise you run the risk of coming off as disingenuous and off-putting.
3. Create a mobile-optimized website or your own app
It's no secret that millennials are a mobile generation. This means your course absolutely needs to have a mobile-optimized website. Some website building platforms will optimize your site for mobile automatically.
In the same vein, you should also ensure that it's easy to book tee times on mobile. Golfers should be able to do so through your website or through your very own custom mobile app. Platforms like Lightspeed Golf make it easy to make this a reality—no web or app developer needed.
4. Optimize your business for search engines
Over 90% of millennial experiences start with a Google search. That's too big of a number to ignore! Your golf course's website should be designed with both customers and search engines in mind.
Not only does your website need to be optimized for search engines, you should also maintain up-to-date profiles on sites like Google My Business and Yelp. Doing so will help accurate information about your course appear when someone searches for it online.
5. Try something new
Creativity is highly valued by millennials who are unafraid of challenging the status quo, and don't necessarily connect with golf traditions or the old standards of the clubhouse. Why not try something fresh like a Golf in the Dark evening at the driving range with glowing golf balls and fun targets? Even simple design tweaks like updating your logo or modernizing your old website can add much-needed new flair.
Millennials are also a more socially conscious generation. If you haven't already done so, hosting a charity tournament or a social event can help revamp your facility's image and grab the attention of younger golfers.
6. Build a better overall experience
Golf course marketing for millennials means selling the experience in a meaningful way. 72% of millennials don't just want to buy another thing or play another game—they want a memorable experience instead.
This means that club managers need to consider the experience from start to finish: from the initial search for a golf club, booking tee times, arriving at the course and checking in and playing the actual game, to enjoying post round drinks and food at the 19th hole. How does the entire experience of your golf course stand out from the rest, how can it be streamlined and improved?
7. Offer a loyalty program
One of the best ways to encourage all customers (not just millennials) to engage with your course time and time again is to start a loyalty rewards program. 15% of consumers are more likely to buy from a brand if they have joined a loyalty program and 79% say loyalty programs make them more likely to continue doing business with certain brands.
With a golf loyalty program, you can offer exclusive deals and packages to anyone who opts in to receive emails or texts from you. Special offers are a great incentive to get people to sign up for your program, and also a fantastic way for you to bring in repeat business that you otherwise may not have had. You can also use your loyalty program to send event and tournament invitations to increase attendance.
Use modern golf management technology to your advantage
Marketing your course to millennials is a full-time job, but the good news is, there are tools that do much of the heavy lifting.
A one-stop platform like Lightspeed Golf, for example, can help you build and maintain a presence online, and market your events and offers to customers. If you're looking to bring more modern, comprehensive management software into your operations, talk to our golf experts to learn how Lightspeed Golf can be of service.
News you care about. Tips you can use.
Everything your business needs to grow, delivered straight to your inbox.