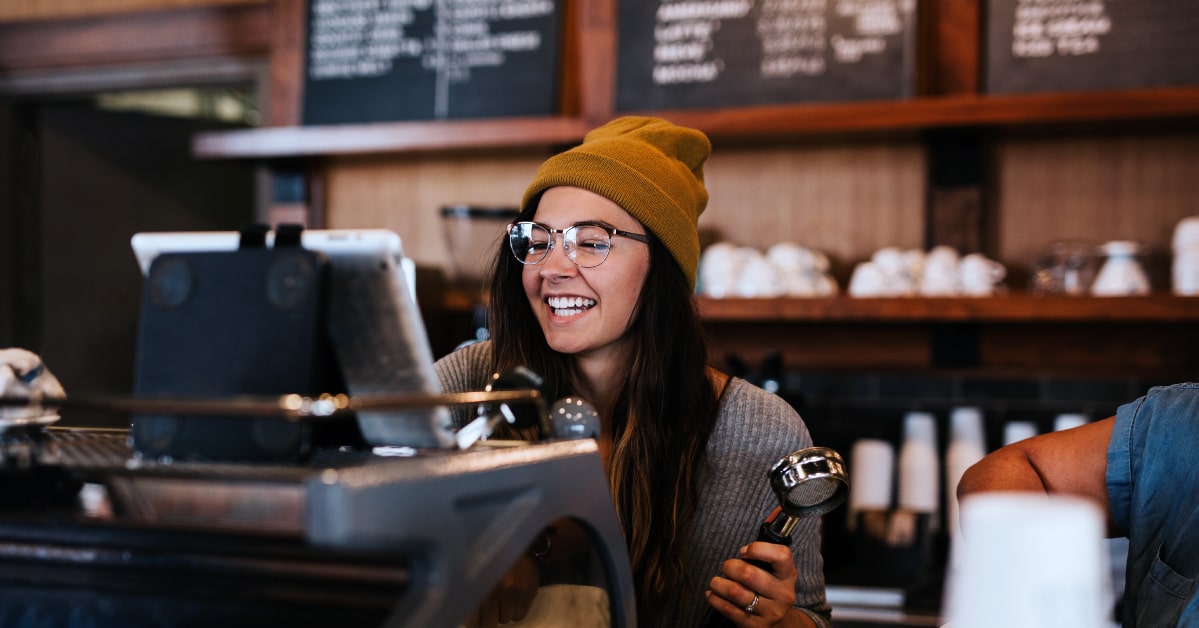 It's hard enough to find quality hires, but hiring students to work at your restaurant and retaining them is another hurdle altogether. Your restaurant needs a healthy pool of employees all year round to circulate across shifts—especially during busy seasons, and during school semesters when your staff's schedules are not as flexible.
A study by 7shifts analyzed the results from a survey of 63,000 restaurant managers to determine some of their daily struggles with employee scheduling. Among noted problems such as training and labor law exceptions, staff shortages ranked high on the list.
Unsurprisingly, the restaurant workforce skews young, with 32.1% of restaurant employees falling between 16 and 20-years-old.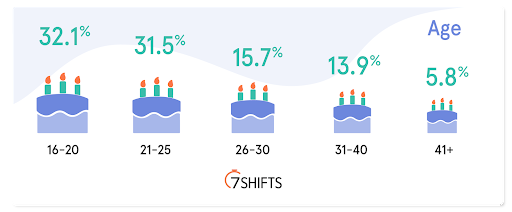 When it comes to hiring, this is your primary demographic: students. With the right hiring and retention strategy in place, they can become a loyal workforce you can rely on one semester after another.
Get the best point of sale for your restaurant
Integrate everything you need to run your restaurant in one system: from employee scheduling to payment processing.
How to find and retain part-time students
Nail your part-time job descriptions

Advertise restaurant jobs in student locations

Ask the right interview questions

Define your scheduling policy in your employee handbook

Offer benefits and incentives

Speak to your restaurant's mission

Acknowledge employees' strengths and achievements

Embrace employee engagement technology
1. Nail your part-time job descriptions
Hiring students to work at your restaurant starts with finding a pool of applicants worth considering.
Before posting an opening, really think about the information you're including in your restaurant job description. Some of the key elements worth highlighting for students are the types of shifts (e.g., weekend, after school, evenings) and the number of hours you're looking to fill.
It's also important to labor law compliance in mind. Depending on your state or city, you may be required to provide a "good faith" estimate of hours and shift times to candidates before hiring them.
Most importantly, be transparent around your expectations—you want to hire someone who is going to be able to work the hours and shifts you need to be covered, and not waste anyone's time with mismatched expectations.
2. Advertise restaurant jobs where the students are
Once you've nailed down your description, be sure to advertise the part-time positions in places that make the most sense for your student base. This could include a flyer on the community board of a popular coffee shop, social media, a school job fair, and so on. Some schools even have a dedicated hiring board—so be sure to reach out to local universities and colleges to inquire about their job posting procedures.
3. Ask the right interview questions
As an employer, it's sometimes easy to forget that an interview is a two-way street in the restaurant hiring process. The prospective employee is judging you just as much as you are them. As a manager or owner, you need to be equally prepared for the interview.
During the interview process, be sure to ask the right questions. This should include a mix of common restaurant job interview questions and questions pertaining to your company's culture and concept.
The idea is to get to know your prospective employees, so above all else, make sure you're present throughout the conversation. Put your phone aside, find a quiet space, and help them feel at ease with a calm, cool, and collected demeanor (regardless of how many to-dos are running through your head).
4. Define your scheduling policy in your employee handbook
Flexible scheduling can be easy to promise but hard to deliver on for many restaurant owners. To retain part-time students, however, you have to be willing to work around class schedules. Otherwise, why bother?
With 64% of restaurant staff reporting that schedule flexibility is one of the best parts of their job, it's important to make that flexibility available to both full-time and part-time staff.
Depending on how your workforce currently breaks down, it may be worth reviewing different types of work schedules to find the right one for your business. This will help from a logistics standpoint as you determine who can fit where and when.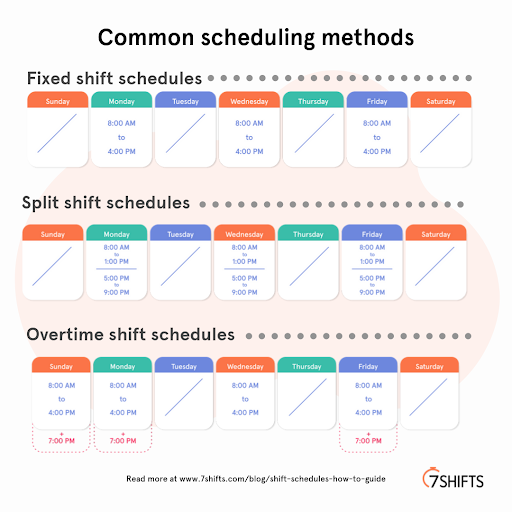 Additionally, building out a well-documented "Request Off" policy in your employee handbook is important to stay on top of employee and manager expectations. Clearly communicate your guidelines upfront so that no one is caught off guard over the holidays, or other busy seasons.
5. Offer benefits and incentives
To retain students, you have to give them a reason to stay. Offering a benefits package is a great way to do just that—mostly because it's often unexpected.
The types of benefits you may choose to offer can be as varied and complex as you choose to make them. They could include a free meal during every shift, earned PTO, help with college tuition or healthcare.
"I was willing to trade more money per hour for a more fast-paced and positive work environment. It helps that there are some per-shift perks like free drinks and food and other discounts. Flexibility is key." — an anonymous restaurant employee from the 7shifts survey
At the very least, it's worth incentivizing your student employees with a generous discount, or a bonus for every year they return to work for you. As a silver lining, this discount tactic could also encourage your student staff to bring in their friends over the lunch break when they're not working. Win-win, right?
6. Speak to your restaurant's mission
Studies have shown that millennials value so much more in a job (and the brands they choose to align themselves with) than money alone. In fact, 66% are willing to pay more to support brands committed to a positive social and environmental impact.
And while it's true that you aren't asking the part-time employees you hire to pay you in money, you are asking them to pay you in time.
Engage your employees with the opportunity to contribute to something that's bigger than themselves. This could mean educating staff on the local vendors you source inventory from, involving them with organizing small events for students, or even organizing quarterly outings for giving back to the community.
Drive your restaurant's mission home with every single employee. Make your company's mission and vision available in your employee handbook., and ensure the staff you hire embodies your core values. These values are key to your success and your restaurant manager should continuously live up to and impart them onto your staff during each and every shift.
7. Acknowledge employees' strengths and achievements
In a recent study on employee happiness and restaurant turnover, it was found that 35% of employees feel the level of praise they receive from management is far from adequate. Unsurprisingly, positive reinforcement creates a positive association between you and the work that you do. And the more supported you feel by your environment, the more likely you are to stick with it.
Give your part-time employees the appreciation they deserve. They have a lot to juggle between a job, classes, extracurriculars, and other responsibilities.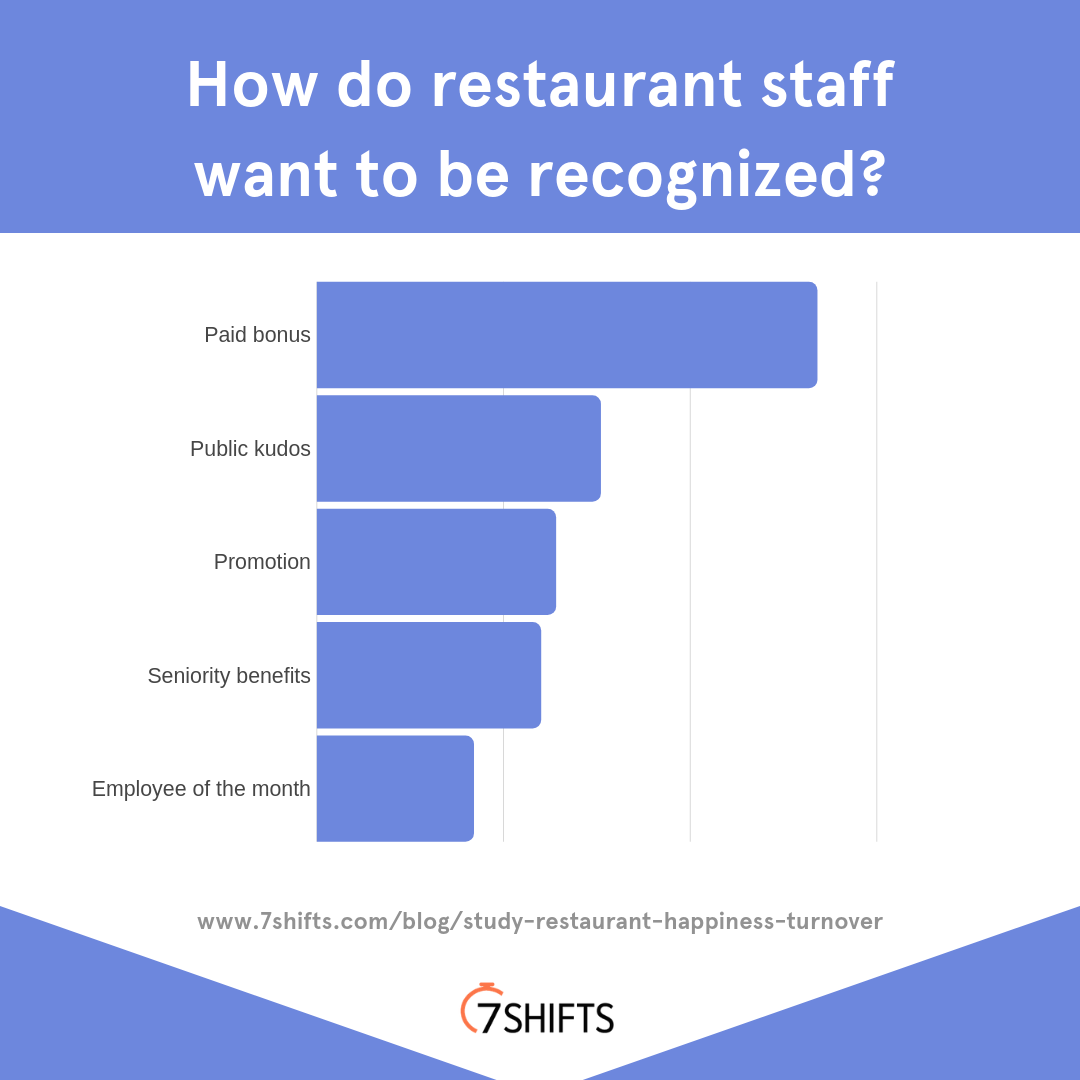 Additionally, it doesn't hurt to enlist their strengths on behalf of business growth. For example, an active social media presence is a great way to appeal to younger generations. Ask your student employees for feedback on how to drive interest and create more engaging content.
8. Embrace restaurant technology
The part-time high school and college students you're hiring in your restaurant are no strangers to technology. In fact, many of them have practically lived their entire lives with a smartphone in hand.
Cater to their technological tendencies with tools that'll help both organize your restaurant team and engage them at the same time. Two sets of tools of you can't be without? A cloud-based point of sale (POS) solution and an employee engagement platform.
Having a POS solution is a necessity for your restaurant to run smoothly, plus it's a tool that will help your employees do their job better and more efficiently. Instead of having to manually doing certain tasks like sending orders from FOH to BOH or even accounting, employees can use POS technology they can trust so they can focus more on things like improving customer experience and reducing mistakes.
An employee engagement platform is also key in understanding and managing your employees. This type of platform features one-on-one and group chat functionality, as well as stats to measure staff trends over time. For example, if a student starts popping up in the "most lates" and "most no-shows," it may be time to give them extra attention to see what's going on—before they quit altogether.
Final Thoughts on Retaining Part-Time Staff at Your Restaurant
How to hire part-time employees starts with understanding who they are. In many cases, they're students eager to make some extra cash.
With the right positioning and care for retention, you can expand potential motivators. From there, create a working environment they're happy work in and return to for years to come.
Manage your business and keep staff efficient — whether they're students, full-time, or somewhere in between. Learn more about what makes Lightspeed an industry-leading POS system for restaurants.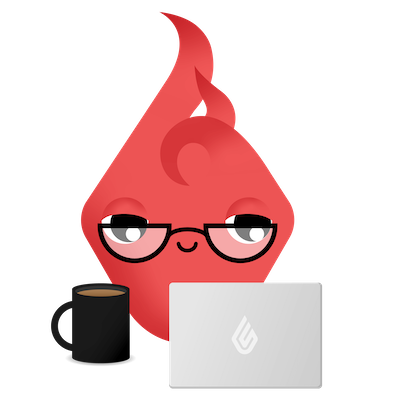 News you care about. Tips you can use.
Everything your business needs to grow, delivered straight to your inbox.