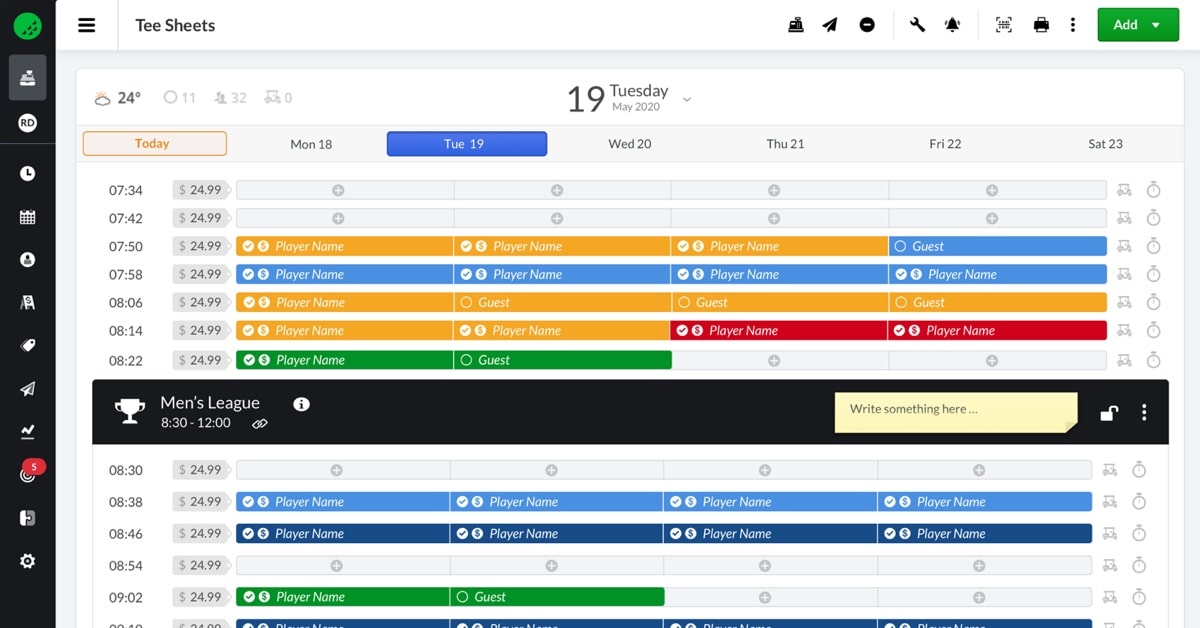 These days a lot of course operators are concerned about getting out of bad deals, adopting better golf software and finally regaining control over marketing. There's really no better way to do that than with cloud based golf software that is built from the ground up with you in mind. If you feel as though you've lost control over how you market tee times to your customer base you likely need to evaluate making a switch to a modern, user friendly system.
Changing providers can be a serious hassle and it's not as if there aren't risks involved. We at Lightspeed want to help you know what to look for when making a transition. That's why we've put together a list of must-haves you should look for when shopping for new golf software.
Before you start shopping
Take an audit of what your needs are, ask your staff what they like and dislike about your current golf software system. Since your staff work directly with it, they'll have some good insights and help you understand what to look for.
It's stressful when you're frustrated with your current golf management software. Changing can be time consuming and costly so you need to make sure you evaluate all the options and make the best decision. Based on our experience there are a few things golf course managers typically want out of their golf software:
Ease of use
Flexibility
Integrations
Marketing tools
Fair pricing
Support
We've learned a lot about changing software providers in the golf industry over the years from our customers and industry partners. We know for sure that making a switch is stressful and scary but the potential benefits are enormous. Let us take you on a journey to the promise land of modern cloud based golf club management software.
Is your golf software easy to use?
Usually you can tell pretty quickly whether a tee time management software incorporates a good user experience. Typically, old legacy systems have a ton of confusing drop down lists with unending directories of files and functions that most people never learn to use. Is the system easy on the eyes and can you look at the tee sheet and instantly understand what you are seeing? If you want to use some tool in the software is it easy to find?
User friendliness will save you a lot of time in the long haul so make sure that everyone, young and old, can understand what is going on. Your new golf software provider should able to provide dedicated support, on boarding, and training too.
Ask yourself how much time you can save with a new golf software provider. How many less phone calls will the pro shop have to answer when more players start booking online? How much less time will be spent training new employees if a support team is available 24/7? How much time is saved by automating marketing, check-in, and restaurant ordering?
If you're in the market for modern golf software, make sure it can quickly and efficiently manage online bookings, automate simple processes, and produce detailed reporting.
Is your golf software flexible with your needs?
Golf courses come in many shapes and sizes. Your course may have a full food and beverage operation, use a configuration of three 9 hole courses, or require a specific payment processor. Either way, you most likely need a solution that's tailored to your specific needs.
When shopping around don't buy golf software that locks you in to their system, requires a certain kind of computer, or isn't integrated with the other software you use. Lightpseed uses modern cloud computing which makes these restrictions unnecessary.
Lightspeed's cloud based golf software allows you to:
Use any computer you want
Work out of your browser from home
Customize settings, member types, pricing and course setup
Integrate with a wide range of awesome management and marketing tools
Create custom promotions, events, punch cards, and packages
The cloud revolution has finally arrived at the golf club, no need for expensive servers or any hardware other than the computers you already have. Now your course can enjoy a state of the art club management experience for a fraction of the cost.
State-of-the-art golf software is even better with integrations
The best part about cloud based golf software is its ability to integrate with best-of-breed software providers. But, what do we mean by best-of-breed?
If you didn't know already, cloud based management software typically features an open API or Application Program Interface. Software with an open API directly plugs into, or integrates with, other software applications. This means that cloud based golf club management software can integrate with a wide variety of different software solutions, as long as it has an open API.
Lightspeed for example has an open API and integrates with some amazing tools like Mailchimp, Lightspeed POS, Dynamic Revenue Services, and Quickbooks – to name a few. Integrating your golf software with tools like these means you are integrating your system with the best software available. For example, Lightspeed is recognized by Apple as one the best POS systems on the market and Mailchimp is a standard email tool for thousands of companies world wide. Our VP Matt Welliver puts it best, integrating with best-of-breed is like having 200+ specialized developers at your fingertips!
Take your marketing outside of the box
Integrations are so cool because they communicate with the entirety of your software. Take an email from a customer and put it in the CRM, the email is added to your Mailchimp newsletters. Promote tee time on your tee sheet, the deal is broadcasted on your Facebook page. Make marketing easier by automating processes and ensure that everyone within your reach is receiving communication.
Marketing without good data is pointless. That's why having golf software that captures data from every touchpoint of your operation is crucial. Your POS alone, for example, is a crucial store of data. If you're switching providers, make sure your POS software can track customer preferences, purchasing behaviours, and historical sales. It's all tied together, collect this data and you can use it to cater to your customer's brand preferences, predict what they'll buy, and confidently add new product categories.
If you really want to take your online marketing to the next level consider implementing a custom mobile at your golf course. This exciting new marketing tool is an incredibly powerful tool for directly reaching your audience on the front of their cellphones. Mobile app marketing allows you to send push notification with reminders, promotions, events, and news.
In the golf industry, marketing used to only be about the massive tee time aggregators. These days, it's about so much more. If you don't believe that your golf course can have a successful self-directed marketing strategy, you don't have golf software that actually gives you control over your customers.
Pricing should be a mutual exchange
Ever feel like your tee sheet is costing you a lot? Your greenfee revenue has evaporated and you're paying more for services that don't translate into enough extra revenue.
At Lightspeed we believe that pricing is a give and take on both sides. That's why we price our products under a mutual exchange model. This means that for every tee time or dollar you give up, you get something in return. Our product comes with robust features standard on the system, however we offer advanced extensions of our software for courses looking to take their operations to the next level.
Don't let a big golf software company bully you with unfair pricing, long contracts, and outdated software. Lightspeed won't ever lock you into a contract and our software only gets better with time because cloud based software updates automatically. You won't need to worry about your golf software falling behind the curve, in fact you can rest assured that with Lightspeed your feedback is valued since we listen to our customers while developing new features.
Customer support should go above and beyond
Concerns about on-boarding and customer support are usually what make golf course managers resistant about switching to a new system. Cloud based golf management software has customer support built right in and makes it ridiculously easy for employees and managers to ask for help.
Take a look at the Lightpseed system for example, we integrate our software with Intercom live chat. With Intercom, a chat bubble pops up on every page of our of software making it easy for anyone to ask a question about any part of our software.
On-boarding is the biggest obstacle to switching golf software. At Lightspeed we pride ourselves on having a dedicated on-boarding team that works directly with you to transfer data, give training, and provide on-going support as you move into the season. With our automated processes we can get all course data transferred to our system within two days.
The days of long customer services wait times are over, now you can quickly get world class customer service through our chat system. Start updating your golf software system with us and get your system online in just a few days!
Now is the time to regain control of your operation
With modern technology you don't need to wonder whether your audience is hearing your messages. You don't have to solely rely on the big aggregators anymore either. Give yourself the ability to determine your own greenfee promotions and easily promote them through email and social channels. Our user friendly easy interface makes it so easy for players to book tee times online, especially if you make use of our mobile app.
If you feel like you don't control your marketing anymore and want better features from your golf software it may be time to switch to Lightspeed. We offer so many tools for reaching your customer base on your own terms. Watch a demo to see why 450 golf courses use our software today!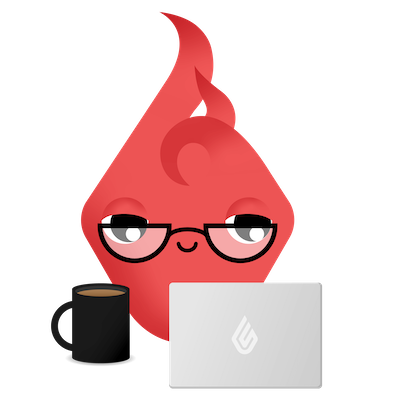 News you care about. Tips you can use.
Everything your business needs to grow, delivered straight to your inbox.