Enter the modern era of golf with a custom mobile application
Your golfers' one-stop-shop for booking, payments and scoring at your course.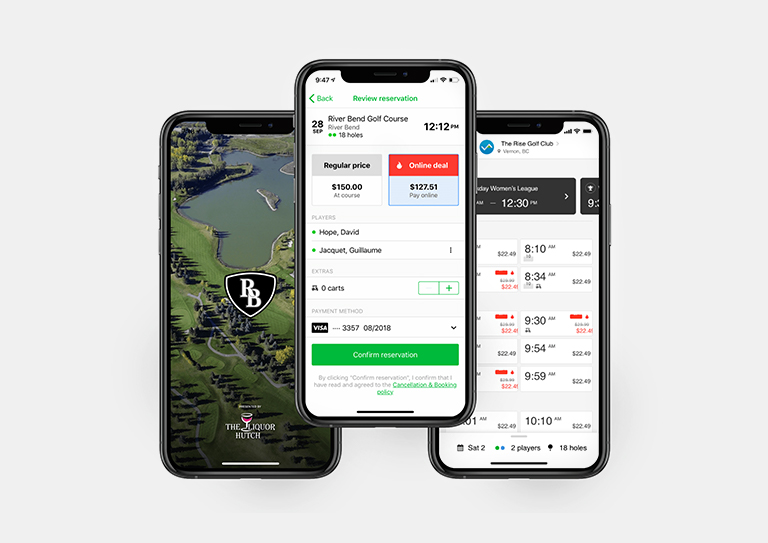 Enhance your golfers' experience.
Make life simple and let golfers keep track of every aspect of their account.
Give golfers a booking experience that they can access through their mobile phones
Get customers to the first tee quicker with in-app pre-payment
Let golfers use an electronic scorecard and handicap calculator that saves their information
Check on account statements and dues through the members section of the app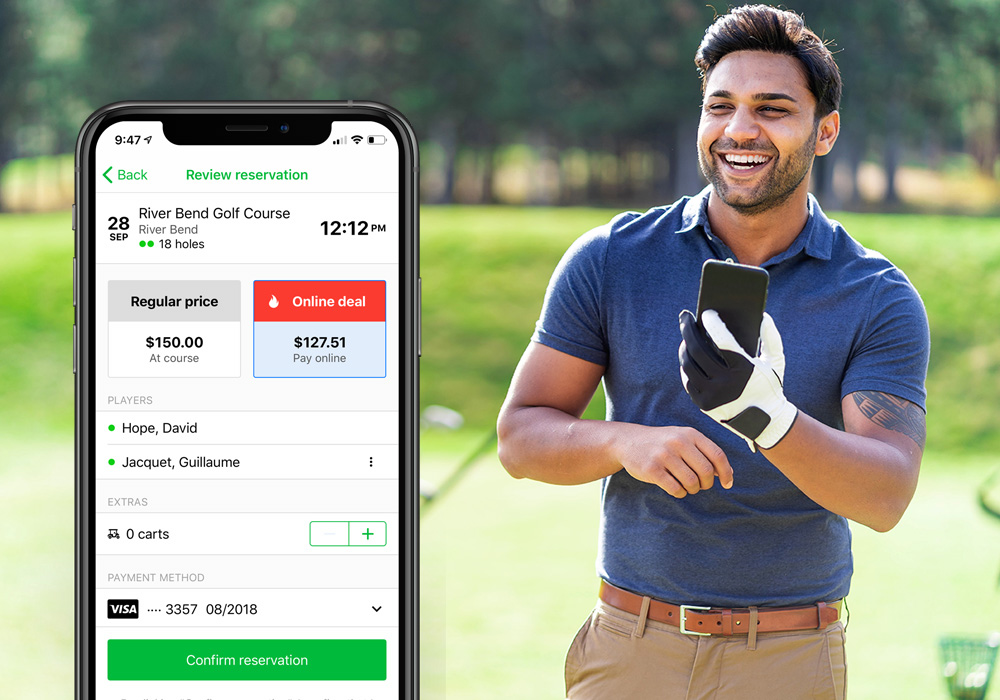 Stay connected and top of mind.
Reach your golfers on the device that never leaves their pocket.
Send push notifications directly to the home screen of your golfers' smart phones
Accessible on all devices and discoverable on both the Apple and Android app stores
A familiar user interface gives golfers the ability to navigate through the application with ease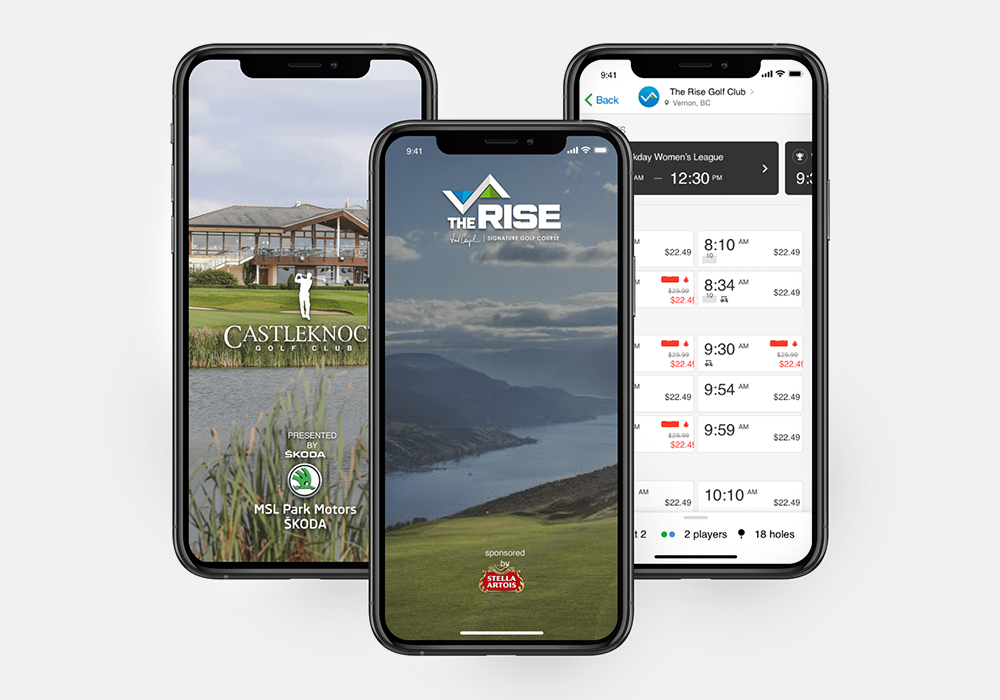 Will my app be fully customized?

While we do build apps based on expertly developed and tested templates, your mobile app design will be unique to your needs and will feature your golf course's logo, pictures and branding.
What devices can the app be downloaded on?

Our mobile apps are supported by any Apple iPhone and iPad running on iOS14 and up, as well as any Android device running on Android 5.0 and up.
How easy will it be for customers to use my app?

Lightspeed is known for its easy-to-use solutions, and our apps are no exception. Our mobile apps are developed with proven templates used by many golf courses and we constantly improve our design and functionalities based on customer feedback.