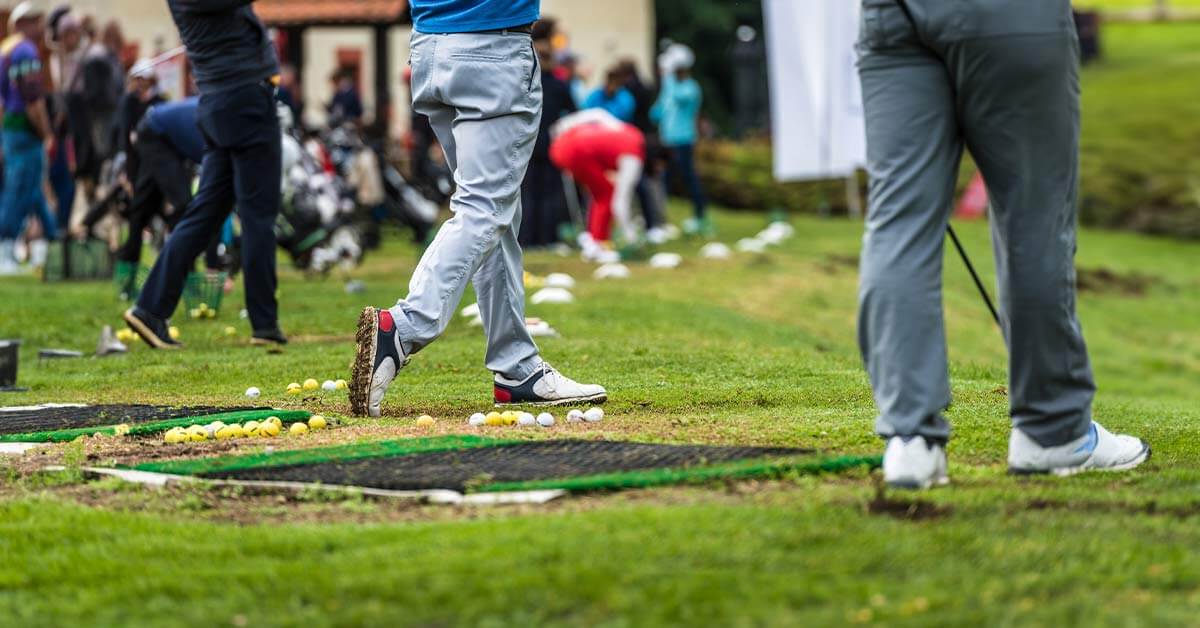 Golf is an individual sport full of individual goals, benchmarks and successes. But when it comes to golf course marketing and revenue generation? Teamwork and partnerships are a major asset. Keep reading to learn more why partner marketing for golf courses is so valuable and for some examples of how you can put it to use.
Get a crash course in golf course marketing
Become a creative, confident, strategic marketer with this free golf course marketing playbook
What is partner marketing?
Partner marketing is a means of advertising and promotion through which two companies, or a company and an individual, collaborate to market their respective products, services or brand. Crucially, any good partner marketing initiative has to benefit both parties. From affiliates and influencers to distribution partnerships, referrals and sponsorships, partner marketing can take many forms. The key? Both parties have to benefit from the relationship.
Companies like Uber, Spotify, Red Bull, Nike and more have all used partner marketing strategies to generate interest and target specific audiences.
What are the benefits of partner marketing?
Partner marketing is an effective way to build mutually-beneficial relationships, reach new potential customers, spend efficiency and increase revenue associated with marketing campaigns.
Collaborative budgets
By collaborating on a marketing strategy or initiative, businesses can share budgetary resources and remove some of the financial constraints that come with a solo venture. This allows each business to spend more efficiently.
Leveraging each other's resources
Partner marketing allows businesses to benefit from the other's strengths or resources. Think of an influencer marketing campaign at your golf course:
You invite an influencer to shoot content at your facility, showing off your resources, amenities and golf course. Your facility then benefits from the exposure to that influencer's audience and recommendation on social media. Consider that 83% of 18-34 year olds who watch golf influencer content are more likely to visit a course or driving range.
Brand reputation and perception
Any bold new marketing venture can be risky. Collaborating with a proven, trusted brand can help to reduce the overall risk, as you know they operate and execute to a certain standard.
Partnering with reputable brands, influencers and affiliates also builds trust with their already-established clientele, heightening the likelihood that consumers will show confidence in your course going forward.
Some key figures:
Why golf courses should use partner marketing tactics
Given golf's rise in popularity since the pandemic, it's hard to overstate how important it is to work with other parties both inside and outside the industry to promote your course's service offering. With on-course participation on the rise in the United States among long marginalized golf demographics, now is the time to branch out, get creative and establish productive partnerships that can draw new audiences to your course.
Let's have a look at a few examples.
1. List your course on a tee time marketplace
This is an example of partner marketing that you're likely familiar with. Third party tee time marketplaces allow courses to reach large audiences of golfers via aggregator websites that list available tee times, course information, photos, reviews and more.
These aggregate sites sync with a course's tee sheet and allow courses to target golfers with standard tee times as well as special deals and promotions for off-peak times.
While this model looks a lot like affiliate marketing, golf courses don't have to pay for this added third-party exposure. Typically, exposure on these marketplaces doesn't cost courses anything, as nominal convenience fees paid by marketplace users cover operating costs.
With booking preferences changing and more golfers finding rounds online, partnering with a tee time marketplace is a highly strategic way to increase your exposure, give golfers more ways to find your course and create demand for off-peak times.
2. Set up golf equipment demo days and fittings
Golf demo days are an excellent example of a golf-specific, in-person partner marketing initiative. While it means giving up your range, putting and chipping areas for a day, it's more than worth it to establish great relationships with equipment brands, deliver a novel customer experience and drive pro shop sales.
Demo days involve one or multiple equipment manufacturers sending their sales and fitting reps (usually along with a decked-out fitting truck) to your course
These reps engage directly with golfers, allowing them try out products, highlighting key features and benefits and even doing on site fittings
Many courses station their PGA professional on the range to provide swing tips and network with golfers
Demo days are a great opportunity for courses to upsell rounds, get people into the bar or restaurant, show off their facility, tie-in a pro shop promotion and much more
3. Experiment with influencer marketing
Influencer marketing is a more organic, creative form of affiliate marketing. Influencers leverage their personal brand authority to market on behalf of brands, selling personality and experiences in the process. From there, everything from the products and services they use to the destinations (or golf courses) they visit become aspirational and desirable to a given audience.
Is influencer marketing partner marketing? Yes, in that both parties benefit from the arrangement.
While paid partnerships are certainly an option, this doesn't always have to be the case. Golf influencers like Rick Shiels expose millions of followers to new golf destinations and golf equipment without taking a penny (though he does have an apparel deal in place). His currency, especially as he was growing his brand, was more followers, more views and more influence.
What does this mean for your course?
Working with influencers can be a mutually beneficial partnership. Inviting them to play your course, try your food, tour your grounds and show off your property introduces your facility to new audiences and generates a groundswell of interest.
4. Tournament partners and sponsors
When it comes to corporate tournaments, competitive tournaments or even society and league play, consider seeking out sponsors.
Adding sponsors and establishing partnerships with brands and local businesses are great ways to offset costs, lower fees and build mutually beneficial relationships you can come back to again and again.
Corporate and charity tournaments
These events will usually have their own collection of sponsors to help offset costs and support their cause. These can include title sponsors, hole sponsors, swag bag sponsors, food and beverage sponsors, etc. Make sure your team works closely with tournament organizers on the logistical requirements for each sponsor to ensure tournament day runs smoothly.
Course-run tournaments
A tasteful sponsorship presence can enhance the player experience by giving your tournament an elevated look and feel. In order to attract sponsors, create campaigns and marketing materials dedicated to:
Demonstrating why sponsoring a tournament at your course is a valuable strategy for their business
Providing details about how their brands will receive exposure, and how that exposure will help them drive business and generate positive ROI
Outlining a variety of sponsorship opportunities they can take advantage of
Create different sponsorship opportunities
Sponsorship opportunities should vary enough in terms of size and exposure so you can offer a variety of pricing and placements. These can include:
Scorecard sponsor
Hole sponsors
Presenting sponsors
Tiered sponsorships
Banner placements
Sponsored prizes
Branded gift bag swag
Free tee shirts
Be sure to partner only with brands that reflect your brand name and are relevant and interesting to your base of customers.
LEARN HOW TO RUN SUCCESSFUL TOURNAMENTS HERE
5. Find partner marketing opportunities in the community
Golf courses have enormous potential to become community hubs. Regardless of whether it's the local muni or the highly-ranked public course with a higher price point, these facilities are social hubs where people come together to play, dine, drink and have fun.
With this in mind, golf courses should make every effort to establish meaningful partner marketing relationships with businesses in the area. A key opportunity here is food and drink. Consider these survey respondents from golfers in our 2023 State of the Golf Industry Report:
55% of survey respondents said that they sometimes dine at a golf course on days when they haven't played golf
82% of respondents said special promotions would encourage them to dine at a golf course restaurant
53% of respondents would consider participating in golf course social events
There is a definite "if you build it, they will come" feel to these responses. Using partner marketing to offer something new, spread the word and get the community out to the course is a sound strategy that every golf course should consider.
Things you can try:
Reach out to local restaurants, breweries, wineries, distilleries for sponsorship opportunities or co-run events: Tournaments, trivia nights, wine and beer tastings, holiday parties, hole-by-hole sponsorships, signature drinks and more
These establishments can then use their social media and marketing channels to spread the word and market your course
Host an event in conjunction with a restaurant or like-minded business in the community (think golf and sporting goods stores)
Offer rounds at your course or some other type of promotion at an event hosted by a business in the community
Host a joint giveaway or or promotion on social media where entrants have to follow both your course and another business in order to be eligible
Regardless of what you do, establishing meaningful relationships with community businesses is key for growing the game, and growing your business, at the local level.
Partner marketing best practices
It's essential to approach every partner marketing initiative with clear goals and a strategic path forward. Not every opportunity will be ideal for your course, so try to establish guideposts as you map out a strategy.
Choose the right partners
Whether it's a tournament sponsor, a third-party marketplace provider, influencers or demo day partners, effective partner marketing means working with the right partners. They should be trusted brands and businesses who are transparent about their objectives and share your vision for the initiative. The partnership also needs to make sense to your staff and to your golfers.
Be clear about expectations
Any good partnership requires transparency, solid communication and rigorous planning to get right. During the planning phase, be sure that both sides communicate their goals and expectations clearly regarding: roles and responsibilities, matters of budget, key performance indicators, logistics, etc. These should be ironed out in a formal contract that is signed by both parties.
Set goals and track performance
Be sure to set goals or KPIs and track results to ensure you can make data-backed decisions regarding the outcome of your partner marketing campaign or initiative. Whether you're looking for new customers from a promo or campaign, increased off-peak hour tee time bookings from a marketplace, more social media engagement, tournament revenue or pro shop sales, you need to have the tools in place to analyze the numbers.
Investing in golf management software with business intelligence functionality is a major asset here. Furthermore, you should explore digital marketing services that can help you track your performance across online channels.
Get creative and be strategic!
Golf course operators have unique opportunities to leverage partner marketing. Just think about the dynamic nature of a golf facility and the types of services on offer: daily fee golf, tournaments, event spaces, food and beverage, golf clinics, merchandise, practice areas, eCommerce and more. These options provide you with ample opportunities to create unique, mutually beneficial partner marketing strategies with great brands and companies.
Looking for better golf course management software or for expert digital marketing tools? Talk to one of our golf experts to learn how Lightspeed can deliver for your course.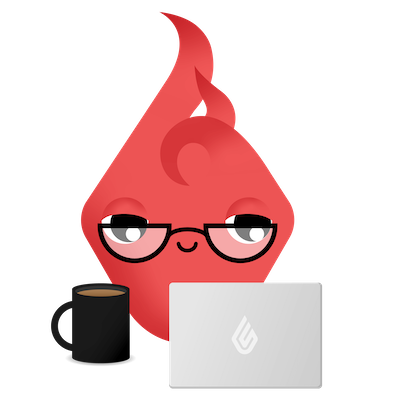 News you care about. Tips you can use.
Everything your business needs to grow, delivered straight to your inbox.