Are hungry golfers slowing down pace of play?
Keep players on schedule with Lightspeed Order Ahead with QR code made for your snack bar or restaurant.
Let golfers order food from anywhere on the course.
From the tee to the green and everywhere in between, let your golfers order food and drinks in advance no matter where their craving hits.
Display QR codes on golf carts, signs and scorecards to let players quickly view your menu
Easily manage the pace of play by letting golfers order in advance
Have your golfers' food ready and waiting for them
Improve your club's golfing experience and create loyal customers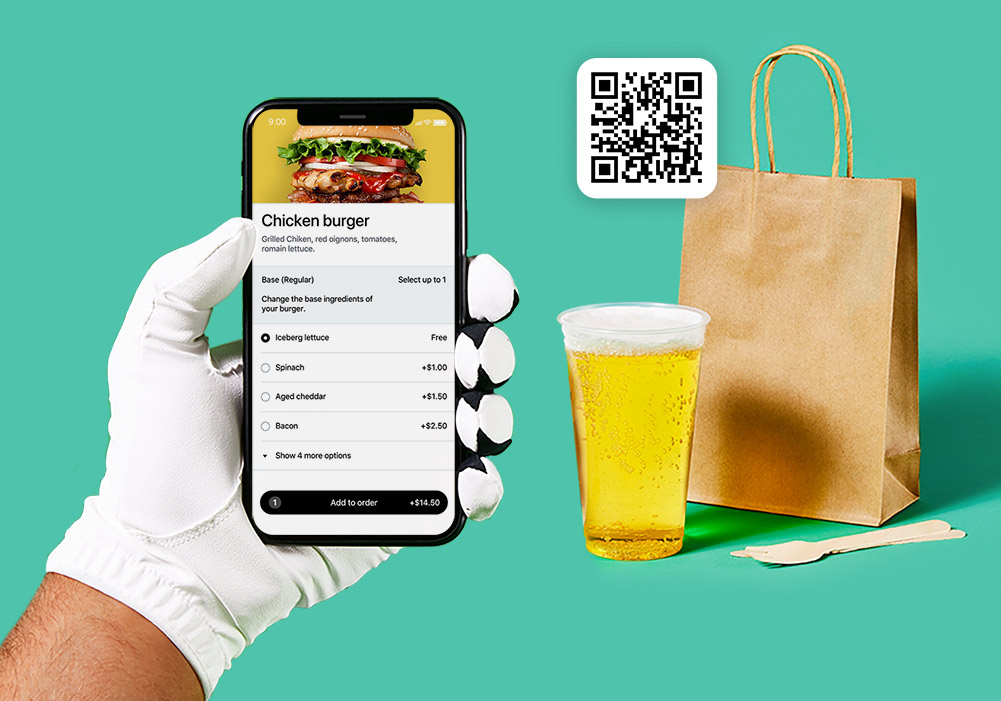 Streamline your food and beverage ordering process.
Cut down on wait times at your snack bar or restaurant and give more time to your kitchen staff to get orders ready.
Let customers order for pickup, delivery and dine-in
Allow golfers to order and pay right from their phones
Keep your customers in the loop with SMS notifications and real-time order updates
Easily include a larger selection of warm meals to your to-go menu by evenly spreading demand and reducing kitchen rushes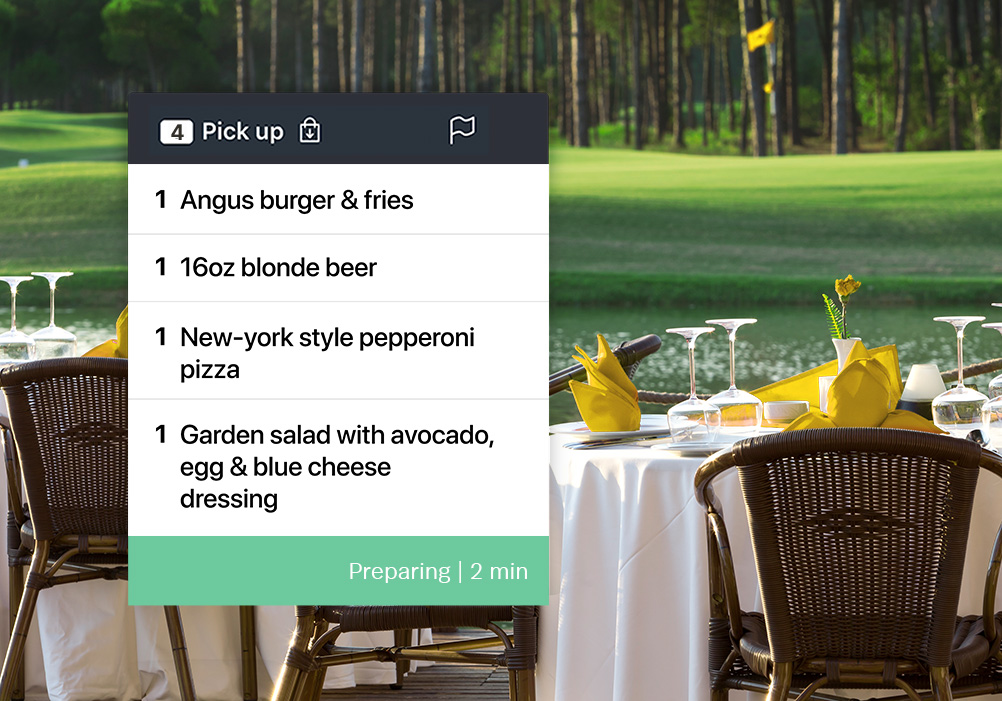 Boost your food and beverage sales with online ordering.
Grow your revenues with a strong online presence and a beautifully designed menu that highlights your offerings to an audience that goes beyond your facility's walls.
Upsell items by suggesting add-ons during the checkout process
Reach customers outside your course with an online menu
Increase your check size while managing your restaurant operations with limited staff by setting orders to fire straight to the kitchen printer
Easily set different prices for pickup, delivery, and dine-in to maximize profits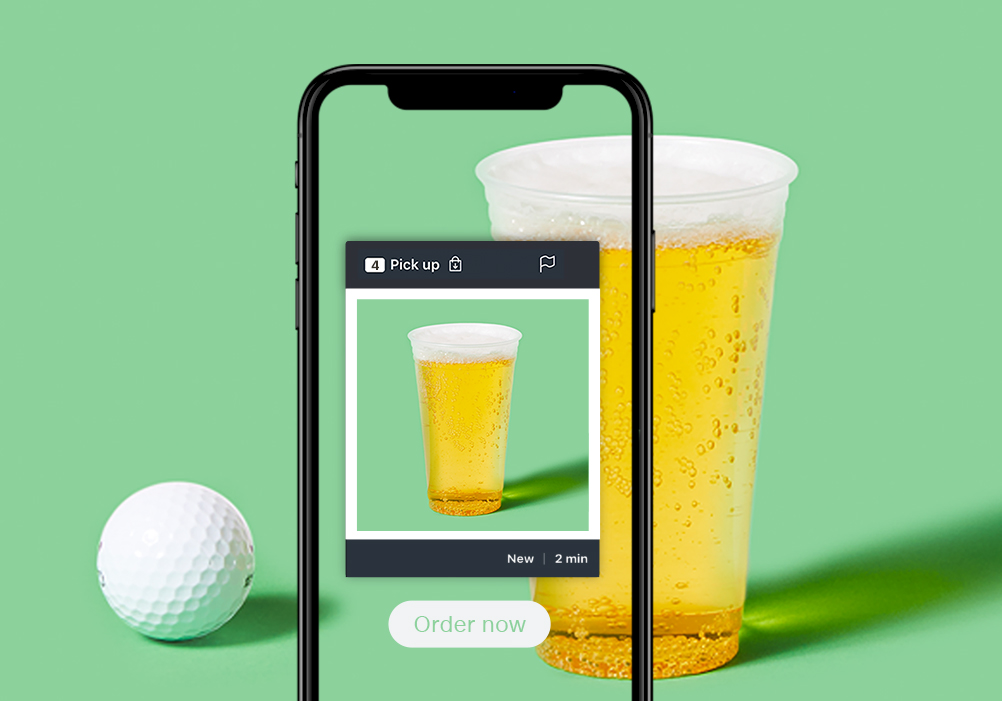 Cut out the third-party fees with easy-to-manage takeout and delivery.
Easily add Order Ahead to your toolbox and get it up and running at your golf course in no time.
Save money and avoid third-party fees by managing your own delivery
Keep it simple with no extra hardware required
Adapt to your customers' changing habits and meet them online
Let customers order through desktop or mobile—no need to download an app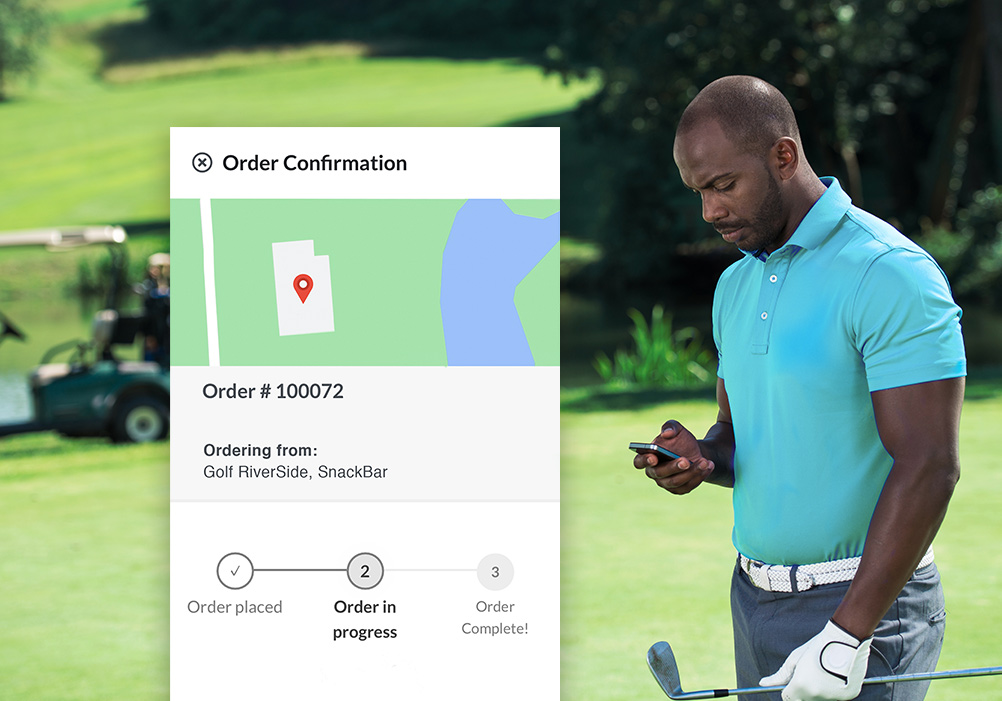 Get orders right every time with a fully integrated POS.
Save time and improve order accuracy without changing the way you work.
Seamlessly send all your online orders directly to your POS
Meet all of your onboarding and support needs with a one-stop-shop you can count on
Cut down on training time with a system that matches your existing workflow
Focus your time where it matters most by adjusting prep times for peak hours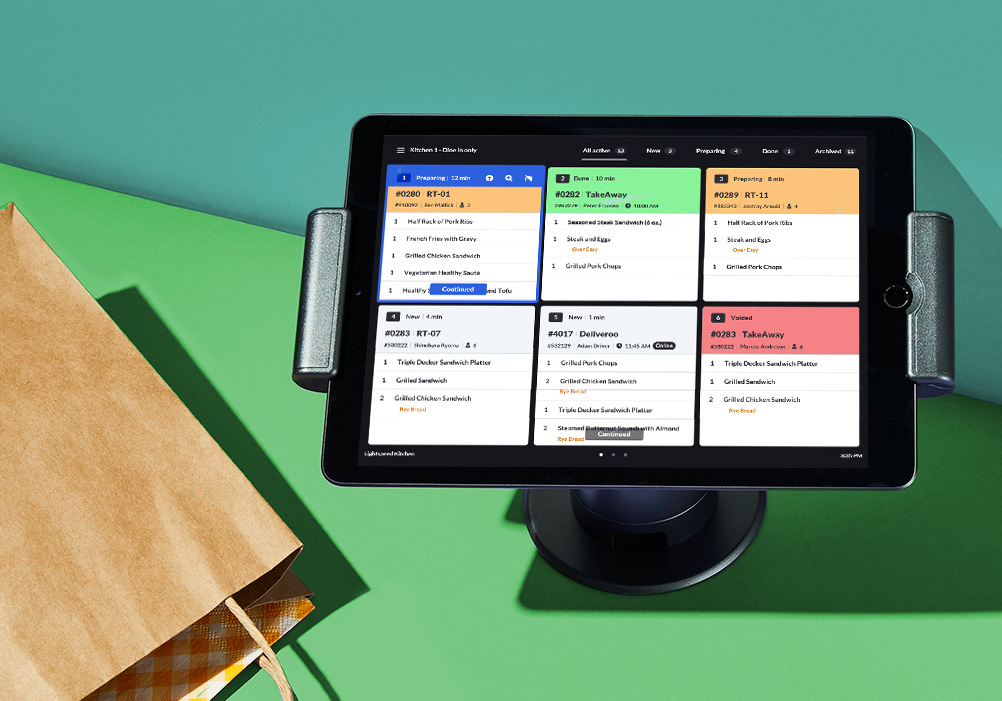 Offer ordering your way with a fully customizable online experience.
Showcase your brand and set your golf course restaurant up for success with an online ordering experience that fits your needs.
Stay on brand by customizing your website with user-friendly design tools
Make real-time changes to your menu on the fly
Make changes or customize multiple locations from a single platform