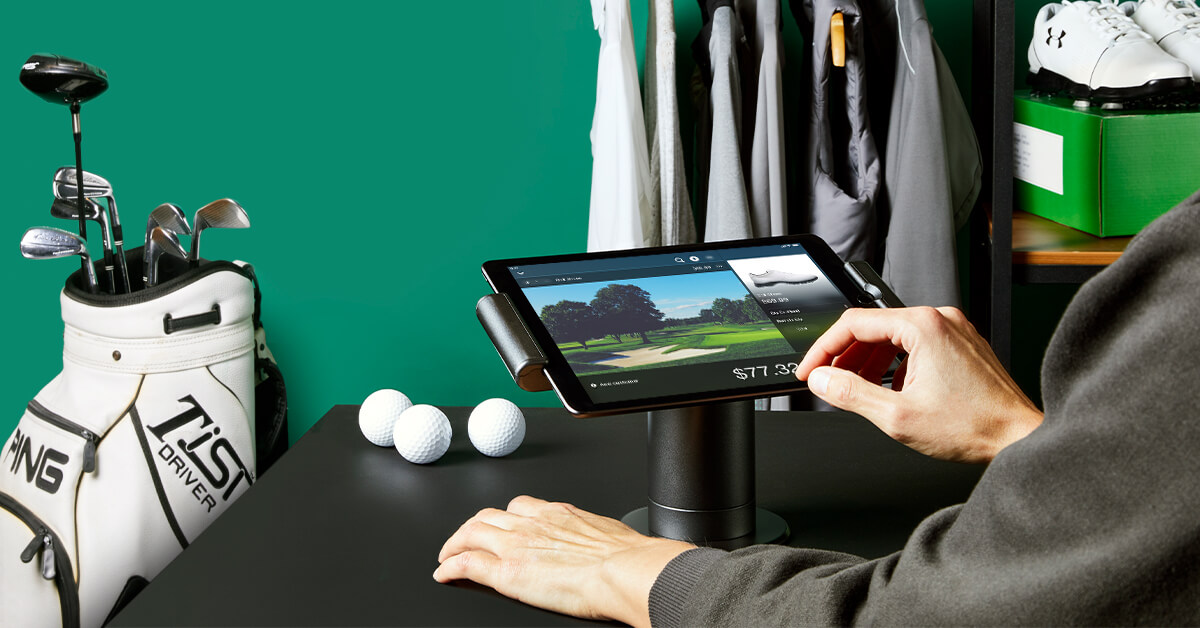 One of the best ways to grow your business is to harness the power of existing technology. A golf course POS and general course management system can help you take your business to new heights by:
In this article, we'll explain how golf course POS and course management technology can save you time, simplify your daily operations and modernize your golf course.
Keep customers coming back to your course
Learn more about the best strategies for increasing customer loyalty in our free guide.
1. Make booking tee times a breeze
The online tee time booking market is booming. Over a quarter of online bookings are made online, and the market is expected to grow by $633.47 million by 2025. The best way to take advantage of this market share is to set up an online tee time booking system for your golf course.
Golf course POS and course management software with an integrated online booking system makes it easier for customers to book tee times and for you to manage your bookings on the backend. A dynamic, customizable tee sheet lets golfers book wherever, whenever and also give you the power to seamlessly manage special events like tournaments or monthly leagues.
2. A golf course POS helps you automate inventory management
Tracking inventory doesn't have to be the bane of your existence. A golf course POS with robust inventory management capabilities lets you:
View a list of total current items in your pro shop

Assign custom tags and categories to make it faster to find items

Set automatic reorder points for each item

Track your bestselling items

Accept special order requests for items you don't currently have in stock

Transfer items between different locations

Sync your in-store inventory with your eCommerce inventory
Stronger inventory management helps you reorder exactly what's needed when it's needed most. Moreover, you'll make customers happier by ensuring the right products are on-hand at the right time.
3. Using dynamic pricing to maximize the value of every round
By moving to golf course management software and a golf course POS with automated dynamic pricing enabled, golf courses can maximize the return on every round and gain a far better understanding of the relative value of each tee time.
Instead of solely relying on generally understood facts (more golfers are able play on Saturday morning than on Wednesday evening), dynamic pricing allows course operators to dig deeper and automatically adjust pricing according to a wide range of factors.
With the game growing in popularity, golf course operators looking to grow their business can use dynamic pricing to create more demand, fill more time slots and maximize the return on every round.
Learn more about the benefits of dynamic pricing here
4. Give your sales associates better tools for better service
To compete with big box sports gear stores and online giants, pro shops need to differentiate themselves by creating an in-store experience that delights customers and keeps them coming back. A cloud-based POS in your pro shop can help your sales associates achieve exactly this.
Instead of being chained to one spot in your store, a cloud-based golf course POS is easily accessible on a phone or tablet. With customer data and product images at their fingertips, your staff can be anywhere with a customer, looking up product information on the golf course POS such as:
Whether an item is in stock, and in what sizes and colors

The ability to keep track of and preorder any out of stock items when a customer requests them

Complete product data, with full, crisp pictures of the item

Associated items to help upsell or suggest alternatives, by tapping on different categories and tags already set up in the system
By providing an outstanding experience in your pro shop, you'll be more likely to both retain existing customers and get new ones in the door.
5. Expand your presence online
46% of Google searches are local, and over 83% of US adults want to book their travel and related activities online. The bottom line is: if you don't have a functioning, easily accessible website, you're missing out on business.
Your golf course website can serve as a hub for important information about your course and offerings, such as:
When you're open

How to contact you

Details on your course's design and layout

Membership details

Information about lessons, annual tournaments or other special events
And with a golf course management system, you can let customers book tee times right from your website. Your golfers will be able to reliably book the times they'd like to play anytime, anywhere, which is a huge win.
Not tech savvy? Lightspeed Golf offers white glove website building services, so you can get a beautiful website without touching any code.
6. Improve your food and beverage services
Diners care about flexibility now more than ever. The good news is, you can give them the ability to order from anywhere. A golf course restaurant POS will let your customers order on or off the course and pick their food up at a later time, so that they can enjoy their refreshments whenever they want. This also means that golfers can order food directly from you instead of a third-party delivery platform, saving you hundreds of dollars on commission fees.
Similarly, if you have a sit down restaurant on your property, a restaurant POS can let your servers flip tables at your desired pace, and keep your kitchen in the know about which ingredients to use now and buy later.
7. Send personalized communications to your customers
Personalizing your email marketing can be a boon to your business. Most customers not only want to receive personalized messages, they actually expect to. You can exceed these expectations by using marketing software to create email campaigns.
Golf course POS and management software stores valuable customer data. Pair that with a built-in marketing engine and you can create customized, automated email campaigns to help you boost your bottom line. Notify your customers about special promotions, upcoming events and tournaments, and most importantly, remind them to book tee times.
Minimize busywork, maximize revenue
Running a golf course is no small feat. Technology can vastly improve the experience and service you give your guests, making it easier for your course to grow.
If you're looking to see what tools are beyond pen and paper, talk to our golf experts to learn more about how Lightspeed Golf can put you above your competition.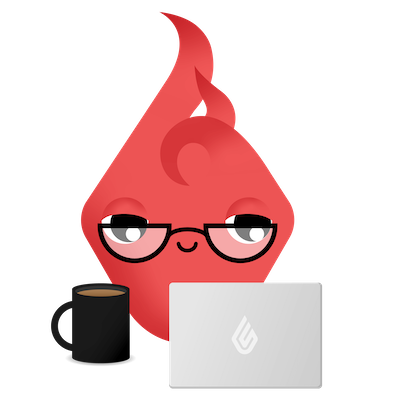 News you care about. Tips you can use.
Everything your business needs to grow, delivered straight to your inbox.