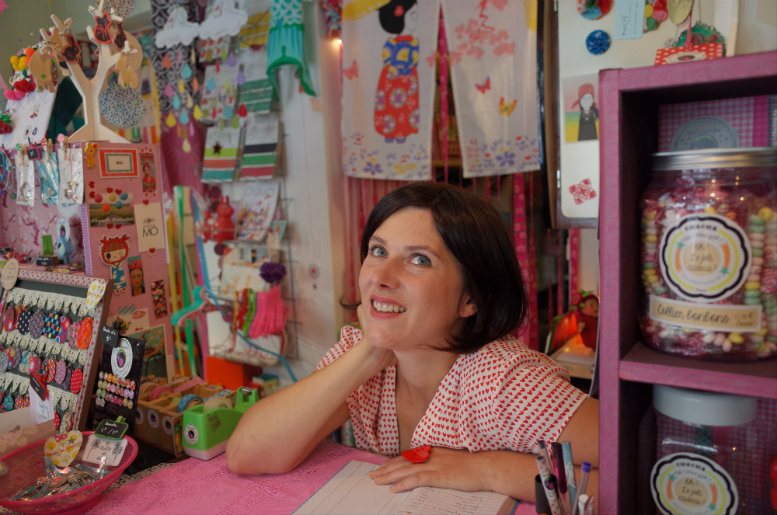 Whether you're opening your doors for the first time or you're upgrading to a platform that can keep up with your growth, buying a POS system isn't to be taken lightly.
Searching for a new POS system for your retail store can be a complicated process. How do you know what you need to ask? What features are absolutely necessary to help your business grow and prosper?
Having the right technology can be make-or-break for sales performance. We found that 68% of retailers said adopting new technology had a positive impact on their business.
Before you make a decision and risk investing in something that may not be what you need, do your research. We're offering some advice on what to look out for when embarking on this hunt.
Make sure to ask these nine questions that outline what to look for in a POS system:
How does the POS handle inventory?

How does the POS system sync your online and retail store?

Does the POS system empower your staff?

Can you offer a personalized experience?

Does the POS support your success?

Does the POS system offer reporting and analytics?

Does the POS system have embedded payments with a straightforward rate?

Can the POS system enable you to run targeted marketing campaigns?

Will the POS system support your business' growth?
The Ultimate POS Buyer's Guide
We'll show you how to assess your current and future needs so you can ensure the system you choose can support your business now and in the future.
As a retailer, your inventory is the heart of your business (along with your customer service). You need a system that can keep up. That means when you're buying a POS, you should ensure the system has not only organizational tools but also built-in purchasing.
You should be able to handle complex inventory, such as serialized items and products with multiple different attributes—jeans that vary in color and size, for example. Beyond just that, you should be able to add custom tags to products so you can organize and manage items that may be grouped together thematically if not at the categorical level. Seasonal inventory, for example: you don't want it cluttering up your POS when the season is over. Being able to tag inventory means it'll be easier to find for archiving.
Don't settle for inefficient purchasing workflows. Your new POS system should have purchasing tools built-in, like allowing you to create and receive purchase orders without leaving the point of sale back office. You should also be able to set reorder points—points at which a report will tell you that you need to order new stock before you have an empty shelf.
What to look for in a POS system:
Organizational tools like product matrices, customizable categories and tags
An item import tool to get your stock set up quickly
The ability to handle serialized inventory
Native purchasing functions, like the ability to store vendor information, built-in purchase orders and reorder points
2. How does the POS system sync your online and retail store?
Imagine a store that never closes—that's the power of running an omnichannel retail operation.
There's little doubt that retailers selling both online and in-store bring in significantly more revenue than those who sell via one channel alone. In fact, in a recent survey Lightspeed conducted of retail businesses around the world, omnichannel retailers beat out single channel retailers for sales growth.
That's why the right POS helps brick-and-mortar retailers build online stores and sell through any channel. It's not enough to have two disconnected systems. You need a commerce platform that will streamline selling online.
What to look for in a POS system:
Synchronization between the web and your physical stores when it comes to inventory, sales and order requests
Consolidated reports on total sales, sales per physical store and sales from your eCommerce business
The ability to extend your brand consistency between sales channels
3. Does the POS system empower your staff?
Customers have every resource at their disposal, from the internet to their friends and family. Often, before actually coming into a store, they have already conducted their research and are loaded up with questions to ask—ready to come in and get out. In fact, 81% of shoppers research their purchase online before coming into the store.
Retail employees need to feel as informed as the customers they work with, and smart mobile technologies are the way to accomplish that.
A good POS system shouldn't eat up employees' time or make them want to pull their hair out. It should offer them the information they need, immediately, so they can serve customers and move people through the store. They're the ambassadors of your brand; don't leave them out of the equation when you consider your store's technology.
What to look for in a POS system:
Secure logins for every employee
Dashboards that can be customized for every employee
Intuitive interface that minimizes training time
The capacity to fill out detailed inventory entries, including photos
Easy-to-use tools that employees feel comfortable using
4. Can you offer a personalized experience?
Building off of the last question, you'll want to make sure the new POS system offers your customers as good an experience as it can offer your staff.
The system should store customer profiles, including purchase histories so your employees can make tailored product recommendations. With those customer profiles in hand, it doesn't matter who is on shift or how senior a sales associate is. Every customer who walks in the door can feel like a regular, encouraging loyalty.
Before you buy a POS system, make sure it has built-in loyalty tools, with the option to add deeper tools as needed. At the very least, you should be able to set up the ability to earn financial incentives through purchases—loyalty dollars for money spent—to encourage repeat visits.
What to look for in a POS system:
Built-in customer profiles that store purchase histories
The ability to use the POS on an iPad so employees can serve customers anywhere in the store
Loyalty integrations that let you make the most of your customer data
5. Does the POS support your success?
People are different. Retailers are different. The principles may be the same, but each store and employees have differences and come with their own preferred workflows, challenges, preferences, requirements and goals.
When you're buying a POS system, a good vendor helps you figure out if the software fits your needs (if it will help your store succeed) and will help you with onboarding sessions as well as offer technical support for those times when something just doesn't make sense. You shouldn't be left alone as soon as the purchase is made, so always make sure to ask about what kind of post-sales support your vendor offers.
What to look for in a POS system:
Multiple ways to reach the support team, such as over the phone, online tickets and live chat
Local channel partners—specialists who provide on-site consultation, installation and troubleshooting services
Variety of training materials, including online help and product information, courses, videos or webinars
Published customer satisfaction ratings and online product reviews
Onboarding sessions for managers and employees
An online social media presence for communicating more closely with the organization
With legacy systems, retailers didn't always have an accurate picture of their business. Goods came and went, but business managers had only a vague idea of profits and performance. Times have changed.
In today's highly competitive environment, retailers can't afford to take risks. Many have turned to using data to make business decisions, but only 16% say they're experts at using that data.
That's why a good POS will show you how well you're doing and where you can improve. You should be able to dive deep into the data your POS is processing every day to pinpoint best sellers and overall sales performance at the very least.
What to look for in a POS system:
Reports that show your most profitable products, top-selling products, lowest selling products, top-performing sales associates, busiest store hours, top brands and online vs. in-store sales
Dashboards highlighting the information you need
Easy access to information for better decision-making, such as for inventory purchasing and staff scheduling
7. Does the POS have embedded payments with a straightforward rate?
You could have the most advanced inventory management system in the world—and the best possible customer loyalty tools—but if you're overpaying for your payments, or worse, if they're inefficient and unintegrated, your POS system isn't doing enough for you.
Embedded payments, like Lightspeed Payments, reduce the possibility for human error, because the amount to pay is automatically pushed to your payment terminal. That also reduces the amount of time spent at checkout, and cuts the amount of receipt paper you need in half.
You'll want those embedded payments to have a straightforward fee scheme as well, so you always know what you're paying. Interchange plus rates can be murky and confusing, as you don't always know what fee a particular customer's card will have. With a flat fee structure, you know exactly what to budget for.
Finally, when your payment processor and your POS system have been developed by the same company, you'll never need to bounce between companies if you ever have a question.
What to look for in a POS system:
Embedded payments that save you time
Reports on your payment data from your POS
An easy-to-predict fee structure
A 24/7 support team that is knowledgeable about your payments and your POS both
8. Can the POS system enable you to run targeted marketing campaigns?
It's a generally accepted fact that existing customers are more valuable—and more likely to make a purchase—than new customers. As a result, today's leading marketers are no longer sending out generic email blasts to everyone who has ever interacted with a company. They're crafting consumer conversations and pinpointing what their customers actually want to know about.
Buying the right POS system helps improve relationships with your shoppers and send relevant communications tailored to your customers' preferences.
You'll want to be able to integrate with loyalty tools that can use the customer data you have in your new POS system to send out tailored promotions, like birthday rewards.
What to look for in a POS system:
Customer database for capturing name, contact info, the preferred method of contact, favorite brands, walk-in or online shopper
Integrates with email marketing software for emailing customers and tracking click-through rates
Features for segmenting your customer database, and tailoring promotions to fit those segments
9. Will the POS system support your business' growth?
When it comes to buying a POS system, think about the long-term costs and what you may need in the future.
While it can be tempting to go for the cheapest and simplest system when you're getting started, you'll regret it when you outgrow it in a year's time. Retailers need scalable systems that can grow as their business does.
Basically, if you don't budget for a POS equipped for long term success now, you'll pay in time and money down the line when you need to switch.
What to look for in a POS system:
Registers that you can add as you need, whether it's for a permanent new location or for a pop-up shop
Support for multiple locations, integrating inventory reporting
Integration with common and useful software, such as MailChimp, Google Analytics and QuickBooks
Open technology so independent developers can easily develop apps that you can add to your POS
Buy a POS system that fits your store's needs
As you implement a new POS system inside your retail store (or multiple stores), you need to make sure that it's something you won't need to update in a month. A business management tool that helps you move online and add locations as you need is a tool that you'll be happy training your staff on and be able to use for a long while moving forward.
Lightspeed might be that tool for you. With advanced inventory management, built-in purchasing and CRM tools, an intuitive system for your employees and more, we just might have what your business needs to thrive.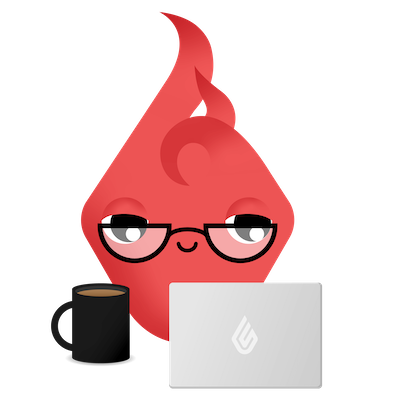 News you care about. Tips you can use.
Everything your business needs to grow, delivered straight to your inbox.