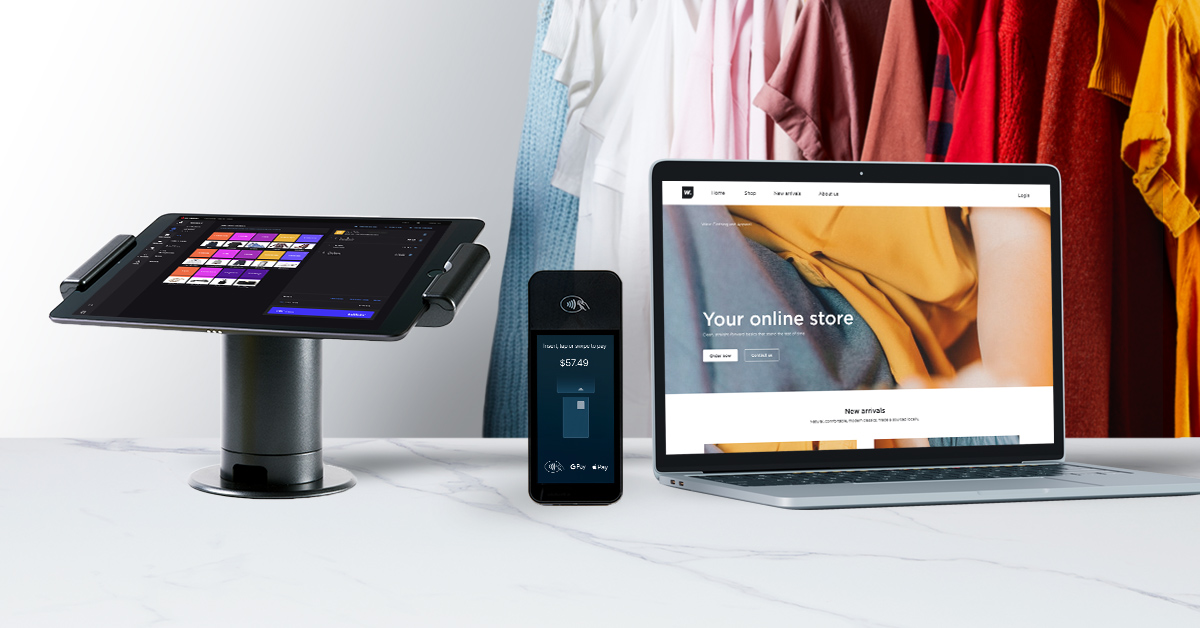 After two years of change, disruption and acceleration, the retail industry is moving into a new era. Independent retailers are facing evolving health regulations, supply-chain woes, advances in technology, and a rapidly changing workforce. Are business owners ready to tackle what comes next?
Lightspeed has always been interested in better understanding the retail industry. To better understand this tumultuous time, we surveyed over 7,200 global retail owners, managers, operators and customers to see how they're responding to a shifting retail landscape.
In this blog, we'll dive into the details of the report and some of our main takeaways, like: The importance of omnichannel.
As Lightspeed CEO JP Chauvet says, omnichannel "is do or die." Merchants offering retail both online and in-store celebrated the largest year-over-year revenue growth of all global retailers surveyed. While in-store shopping continues to rebound, ecommerce has also stepped further into the spotlight, accelerating the need for omnichannel solutions for businesses, no matter their size.
Shoppers have also doubled-down on the retailers they know and love, underscoring the value of loyalty programs to strengthen customer relationships. And technology has become more important than ever when it comes to creating amazing customer experiences that outpace competitors.
But with all this change, one thing remains absolutely clear: wherever challenges exist, opportunities aren't far behind.
More ways to run your business smarter in 2022
Check out our guide to leveling up your business in 2022 and beyond.
Retail sales growth is on the rise, with omnichannel leading the pack
In the United States and Canada nearly half of all retailers surveyed reported revenue being higher in 2021 than in 2020, with 12% in the US and 6% in Canada saying their sales were significantly higher. Let's break that down even further:
Omnichannel merchants outperformed overall

: When it comes to year-over-year growth in omnichannel sales (merchants with an online and brick and mortar presence), 61% of omni retailers in the US, 58% in the UK, and 56% in Canada reported higher year-over-year sales growth with a whopping 21% of omnichannel merchants in the US reporting "significantly higher" revenue —far more than the overall average.

In the US, this growth is happening online and in-store:

61% of omnichannel merchants, 47% of eCommerce merchants, and 41% of Brick & Mortar merchants saw higher year-over year sales growth.

eCommerce revenue surged

for nearly half of online-only retailers in the US (47%) and the Netherlands (45%)

Brick & Mortar also thrived in North America

: Canadian (42%) and US (41%) stores both saw growth in-store as well as online.
Despite retailers' heavy investment in ecommerce throughout 2021, it appears customers still appreciate in-store shopping for retail purchases; and a combined approach that values in-store and ecommerce sales pays off more than one method alone.
An average of 39% of consumer survey respondents reported they'll shop mostly in-store over the next 6 months, compared to just 23% for ecommerce. This indicates recovery on target to return to pre-pandemic levels (50% of customers shopped in-store in 2019).
However, while consumers may be planning to shop more in-store, they're planning to shop less overall. About 30% of consumer survey respondents said they plan to shop less in 2022 versus only 10% who plan to shop more.
Expert Tip: Investing in additional hardware to reduce wait times, focusing on omnichannel inventory management to keep shelves stocked, and even incorporating scheduled appointments can all work to improve the in-store experience and improve sales during slow-downs.
The rising cost of doing business
As many small business owners know, Supply chain struggles and labor shortages have plagued the retail industry for nearly two years. Now into 2022, labor shortages continue to rank as the greatest challenge facing the retail industry globally, with 20% of survey respondents reporting hiring and staff retention as their biggest challenge. Additionally, 32% of survey respondents even reported operating their business with less staff than they required in response to their retention challenges.
Retail business owners looking to grow can get a leg up by offering competitive salaries and focusing on employee engagement to retain staff and offer an improved customer experience. Simply put, treating your employees well pays off.
Expert Tip: Other tools like additional point-of-sale terminals in-store, scheduled pickup and improved inventory management systems can also make life easier for employees and offer additional value to customers, both online and in-person.
Retail technology powered sales performance throughout the pandemic
68% of global merchants in Lightspeed's survey said technology adoption had a positive impact on their business over the last 2 years.
When asked what tactics had the greatest impact, three stood out from the pack: ecommerce, inventory management technology, and loyalty programs. If you're considering up-leveling your technology stack in 2022, any of these upgrades are a great place to start.
More than half of merchant survey respondents plan on

investing in additional technology to help them sell online.

64% of retailers planning to invest said they plan to

invest in additional inventory and supply processes for their eCommerce stores

.

Buy Now Pay Later technology has had an overwhelmingly positive impact on merchants' businesses:

68% say it provides a competitive edge

64% say it helped them sell more
Expert Tip: For continued investment in ecommerce to pay off, retailers need to be able to maintain optimal stock levels, even in the face of delays and rising supply costs (both product and shipping), which is why so many retailers are placing a priority on better inventory controls.
Shoppers are more invested in shopping locally—but also more impatient
An impressive 62% of merchants surveyed believe shoppers are more interested in shopping locally than they had been pre-pandemic, with the majority saying that shoppers were even spending more at their stores, both online and in-person.
Are shoppers more interested in shopping local/independent?
| | |
| --- | --- |
| Global | 62% |
| United States | 65% |
| Canada | 64% |
This aligned with the 63% of consumer survey respondents who felt supporting local, independent business was either important or very important, with 37% planning to shop local more often in 2022.
But what does "shop local" really mean to consumers? Nearly half of consumers in the US (51%) and the UK (48%) considered shopping local to be shopping mainly from independent businesses, but not necessarily shopping with businesses in their geographic areas. Other countries define shopping locally slightly differently, with more of an emphasis on physical proximity. Let's dive into the numbers by region:
Consumers in the

United States

primarily value shopping from independent businesses (51%), and value shopping with a business based in their city (39%) over their wider region (26%).
In

Canada,

consumers rank shopping with independent businesses (38%), businesses in their region (37%) and businesses in their city (36%) roughly equal. Also, more Canadians value shopping with a business in their country (21%) than any other region.

In the

United Kingdom

, shopping from independent businesses (48%) is nearly twice as important as shopping with a business located in their city (26%).

Consumers in

France

see shopping with a business in their region as most important (40%), with businesses in their city a second priority (35%).

For consumers from the

Netherlands

, businesses in their region come first (34%), then in their city (32%). The local business being independent ranks as a third priority at 27%.

German

consumers value businesses being in their region higher than anyone else (55%), finding it more than double the importance of a business being independent (24%).
This presents an interesting opportunity for independent businesses looking to expand their reach through ecommerce.
Unfortunately, not every change in shopper behavior has been for the better. An alarming majority of survey respondents (60%) also affirmed that shoppers have become less patient since 2020.
Expert tip: To capitalize on the local shopping momentum for your business, use your regions' definition to your advantage by tailoring marketing and ad spend to your most valuable audiences. With business owners and operators facing down a labor shortage, and rude customers being a key component of service worker burnout, retailers will need to be sure they're prioritizing employee satisfaction and supporting their employees if they want to take advantage of increased spending.
We're here to help, in 2022 and beyond
Powering the businesses that are the backbone of the global economy, Lightspeed's one-stop commerce platform helps merchants innovate to simplify, scale and provide exceptional customer experiences. Our cloud solution transforms and unifies online and physical operations, multichannel sales, expansion to new locations, global payments, financing and connection to supplier networks.
Whether you're looking for a solution to expand to new brick and mortar locations, dive into ecommerce, up your inventory management or beyond, Lightspeed is here to help you meet your future head on. To talk to an expert about how Lightspeed could help my business grow in 2022 and beyond, click here.
Read the full state of the retail report here.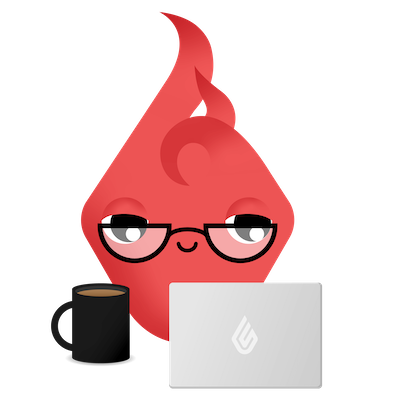 News you care about. Tips you can use.
Everything your business needs to grow, delivered straight to your inbox.