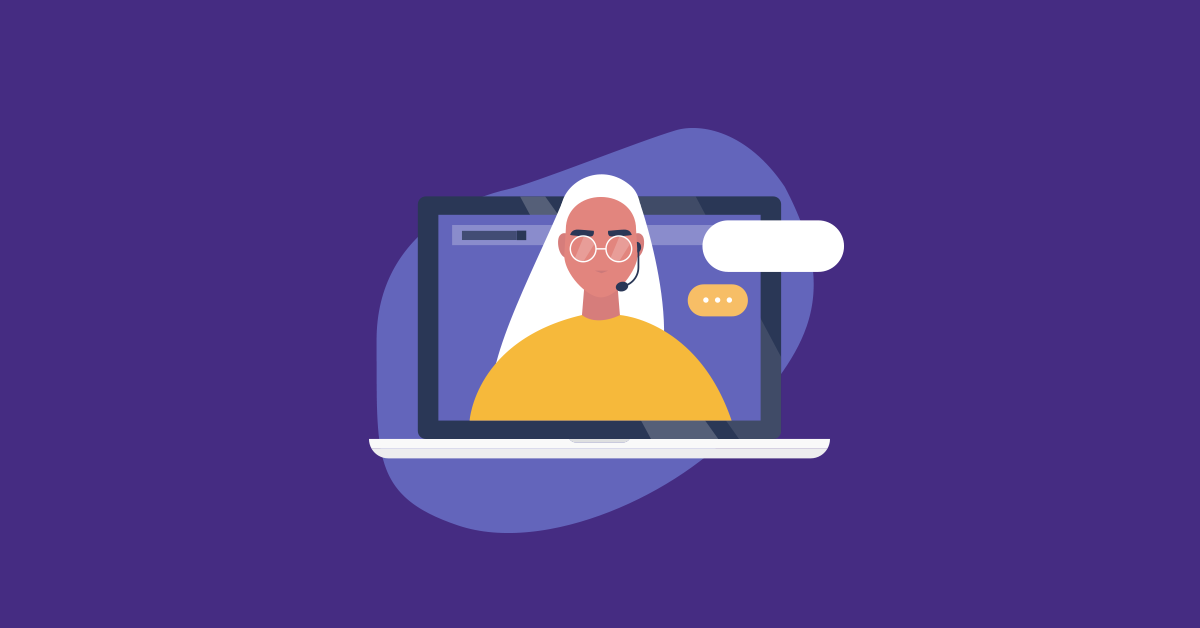 Have you ever seen a customer walk away from your store or website after a bad experience? Besides offering great products, stellar customer service might be the difference between repeat, loyal customers and people walking out the door or leaving your website for good. When the retail world is changing so much, offering consistently great customer service is your way into the hearts and pockets of your customers.
Keeping your service standards high, online and off, with a top-notch, trained staff will help you pave the way to creating longtime connections with your customers.
Here are some ways you can start leveling up your retail store customer service for the future:
Prep for the future of commerce
Download our free playbook and learn how to sell on different channels, boost loyalty and increase foot traffic with technology.
Offer consistent customer service across all channels
The customer buying journey isn't a simple process of visiting a store and buying a product anymore. 73 percent of customers used multiple channels during their shopping journey. Odds are, your customers might make multiple pit stops along the way before actually making a purchase.
Making sure you provide consistent customer service and a unified feel of your physical store, online shop, social channels, emails and any other touchpoints you have with your customers is key in providing a successful omnichannel experience.
When Her Hide Out decided it was time to set up their eCommerce shop during the COVID-19 pandemic, they wanted to make sure they stayed consistent. For Stephanie Fontaine, one of the store owners, "it was really important that the vibe of our eCommerce shop matched the vibe of our store."
They also realized the importance of linking their online store to social channels like Facebook and Instagram where they extend their customer service and reach new customers. "We've been able to see the tie between someone that's on our Insta account and goes to our website and buys a product." Creating this unified experience with customer service to match has allowed them to replicate the same connection they offered to customers in store, online.
Make customer service everyone's job
Have you ever been in a store and asked for help, only to be told, "That's not my job?" Whether you're a manager, a sales representative or even an intern, customer care is everyone's responsibility. If a manager considers customer service beneath them—well, maybe they're not the right people for your business. And if your team needs to bone up on their customer service skills, get them training.
Keep your whole sales crew up to date
Another way to offer a consistent service across channels is constant product training and updates. When you bring in new products, make sure everyone behind the counter gets to check them out before you offer them to your customers. For more complex products, you might need to employ different types of training content like streaming video, in-person demos from experts and more. That way, your sales staff on the floor or online can all explain just how the bagel cutter works or what kind of accessories will pair well with your new line of sweaters.
Train staff frequently on new health guidelines
With ongoing industry changes and health regulations, it's important to keep an open line of communication with your staff to make sure they're always aware and prepared for any changes coming to your store.
Creating a detailed guideline for staff that explains the new health and sanitation requirements, like wearing a mask at all times or making sure there's social distancing at checkout, is important in making sure all your staff is aware of how your store will be adhering to new rules and how they should approach customers about it. Because some aspects of these regulations are changing every day, it's essential to always keep track and inform or train staff on it regularly.
One way to make the best out of an uncomfortable situation is to be prepared for them. If masks are compulsory in your store, for example, consider offering masks for free to visitors that arrive without one, so you don't miss out on a sale, and maybe transform a potentially negative situation into a positive one.
Equip staff with a customer service script
According to Jerry Han, Chief Marketing Executive at PrizeRebel, a great way to help guide staff is by training them and preparing a script. For Han, "Retailers can improve customer service by training their team to use positive and reaffirming language. The script shows the best way to deal with customers by suggesting word choices that help induce a positive customer experience."
Some customers might not be familiar with or might be reluctant to adhere to new rules, so training your staff on how to handle different situations beforehand, and providing them with scripts they can fall back on, will help mitigate what could be uncomfortable situations and negative customer experiences. Making sure your staff is equipped with different soft skills will make them better prepared to handle all types of situations.
Communicate with customers on a regular basis
Whether you're informing store visitors of new opening hours and services offered at your store, or if you're letting them know of upcoming deals on your website, it's never been more important to communicate with your customers on a regular basis. The best way to ensure a great experience is to let customers know details of any changes in the way you operate, ahead of time.
For example, if you decide to offer appointment shopping, make sure to email customers and display information prominently on your website. Before their visit, email them with any relevant information they might need before arriving.
Personalize the customer experience
Personalizing your customer service is a trend that won't be going away any time soon. 80 percent of customers are more likely to purchase from companies that offer some type of personalized experience or customer service. If you're working with customers, a surefire way to create long-lasting relationships is to get to know them.
Some customers might want to talk to sales associates in store, but a great way to keep track of customer preferences and purchases is through an omnichannel loyalty program. 62 percent of consumers expect personalized offers based on their preferences. With a loyalty program, you can keep track of your customers' buying habits, brand and product preferences and offer them relevant rewards.
According to Tori Erickson, owner of Loyal Tee Boutique, her customers are faithful to their loyalty perks. "I have multiple customers that use their rewards every day. They look forward to it. They say, 'I got the text, I get $10 off today," says Erickson.
If you're running your store with appointments, train your staff to check up on customers that are coming in that day, so that they can show them products that might interest them or be ready with relevant upsells or offers.
Giving customers exclusive offers isn't the only way you can personalize their experience. Below are some simple ways your employees can take personalization into their day-to-day:
Give your customers contactless options

Focus on the customer in front of you

Introduce employees and customers by name

Celebrate your customers' birthdays

Go the extra mile

Put yourself in your customers' shoes
Give your customers contactless options
The way customers are shopping is changing. One of the biggest trends making its way through the retail industry is offering contactless options throughout the shopping journey. Whether that's curbside pickup, or contactless payments, customers need to know you have their interests and safety in mind. Train your staff on how to interact with customers and make sure to offer sufficient options for pick up and shipping.
Focus on the customer in front of you
We have all been there. The phone is ringing, you may have online orders to fill, and there's a line of folks that need to be checked out at the register. Juggling responsibilities comes with the territory when you own a small business. That said, no one is more important than the customer waiting to be attended in your shop. All it takes is a few angry customers and negative Yelp reviews to dent business sales. So when in doubt, put the phone caller on hold and focus on delivering a stellar in-store experience.
Introduce employees and customers by name
In today's retail world, you literally have seconds to connect with customers and make a good impression. If you need to turn over a customer to another employee, introduce your co-worker by name and make sure you use your customer's name as well. Referring to others by name during a sales interaction makes the experience feel personal, building a connection that's hard to break.
Celebrate your customers' birthdays
An easy way to win customers is to help them celebrate their special days. Have customers sign up for a birthday club with the month and day of their birth, and make a note of this in your POS system or loyalty program so that you're alerted when the time comes. You can send them an email or postcard thanking them for their patronage, offer a gift waiting at your store or treat them to a discount during the month of their birth.
Go the extra mile
If your customer wants something that they can't find in your store, offer them options. Head to that back room to look for those cute boots in size 8, even if you're pretty sure they're not there. Offer them a rain check or the opportunity to order now and enjoy free delivery when the item restocks. Even if they turn you down, most customers will remember the extra effort. They might even share their experience with friends and family, or on social media, helping to spread the word about your business.
Put yourself in your customers' shoes
Understanding what your customer is feeling is key to forging the kind of bond that invites them to come back to your shop and gives them a truly personalized experience. Is your customer stressed because they need an outfit for a special occasion or a job interview? Are they exhausted from a long day? Excellent people skills are essential when running a retail business. The more you relate to your customers and their emotional needs, the better experience they'll have.
Make your checkout process is seamless
Nobody likes waiting in line and they shouldn't! There are many ways to make your checkout process as painless as possible.
From scheduling customers for appointment shopping to making sure customers respect social distancing and having enough staff ready, the way you handle check out says a lot about your store to your customers. Keep your checkout line clearly marked, and add appropriate distancing so customers know where to stand without disrupting others. If you have a cloud-based POS, equip staff members with iPads so they can help customers check out wherever they are.
The same goes for your online checkout. Skip the lengthy process and make sure to keep your checkout short and sweet. Better yet, allow customers to finalize their shopping as a guest without having to make an account. Another great tip? Make sure your checkout section has information readily available regarding shipping, payment information and other FAQs so your customers can have all their questions answered in one place without having to look around.
The checkout experience is your last chance to finalize a sale and might also set the tone for any future visits to your store or website. Below are some tips on how your staff can make the best impression possible at checkout.
Tell every customer your policies

Give paying patrons a gift

Be discreet if a customer's card is declined

Ask for feedback
Tell every customer your policies
Make sure every customer who makes a purchase understands what your exchange and return policies are. If you also sell online, make sure your privacy policy is super clear. If they leave under the impression that they can return an item, and then learn that they can only exchange it, they can end up feeling frustrated and angry.
Give paying patrons a gift
Another way to end the checkout experience on the right foot is by giving out freebies. People love free stuff and humans naturally feel indebted to those who have done something for them, so by offering them something free of charge you implicitly trigger the part of them that feels indebted to you. Whether it's a cold drink on a hot day, a candy jar full of treats by the checkout counter or a plate of free samples, do something to tap into your customers' mental desire to reciprocate.
Be discreet if a customer's credit card is declined
Unfortunately, sometimes things don't go as plan, and when it comes to shopping, very little is as embarrassing or stressful as having a credit card or debit card declined in public. Think how you would feel, and respond in a way that doesn't draw too much attention to the situation. Inform the customer that there is an issue with their credit card and ask them if they would like to opt for another payment method. This combination of good customer service and basic human empathy are a sure way to turn a bad experience into a good or neutral one.
Ask for feedback
Your job as a retailer is to meet your customers' needs—and how will you know what they need if you don't ask? It's easy to link online surveys to codes on checkout receipts so you can provide a small gift when your customers opt-in, or ask if they can fill out a quick hard copy survey right there in the store.
10 easy ways your staff can improve the customer experience
Let's face it, customer experience is everything when it comes to in-person or even online interactions. While a lot of improving customer service might rely on employee training, the amount of staff you have at the store at any given time or even waiting times at the cash there are some simple ways your staff can level up your store's customer service.
1. Say "Thank you"
Of course, you want to thank customers when they complete a purchase. But that's not the only time you should be saying "thank you." Show your appreciation to everyone who visits your establishment, whether they make a purchase or not. Did one of your customers recently make a huge purchase? Send them a personal thank you email, or drop a thank you note (with a discount for future purchases) in their bag or mailbox.
2. Stay present without hovering
As a retailer, you have to strike a careful balance between being helpful and being overzealous. It's one of the more nuanced customer service skills. Customers want you to be available to answer questions, open a dressing room or ring up a purchase the second they're ready—but they don't want you hovering over them as they browse. The secret? Keep yourself busy straightening shelves, and use your peripheral vision to wait for that moment when your customers start looking around.
3. Never turn away from an approaching customer
There's no excuse for turning away from a customer. It doesn't matter if the phone's ringing, you're about to start your lunch break, or you really need to run to the restroom. If a customer is approaching you, smile, greet them and offer your services. If you absolutely have to step away, make sure they're clear on who else is around to support them or how they can get your attention when ready.
4. Smile
No one wants to be waited on by a grumpy or condescending salesperson. As tough as the job might be, the same goes for your customer service representatives. According to a study on the hidden benefits of smiling, waitresses who smiled made more tips that non-smiling waitresses. If you make smiling a priority in your retail shop, you'll create a welcoming atmosphere for your customers.
5. Establish procedures for dealing with unhappy customers
Not every sales interaction might start out on a good note, making it all the more important to empower your sales staff to treat angry customers well. Establish written procedures to help employees know what to do if a transaction goes south, and train them in the customer service skills needed to always make unhappy customers feel valued. Give them the authority to issue returns, make exchanges or provide extra merchandise without having to ask for approval from higher-ups.
6. Encourage patience
Yes, certain customers can be challenging to deal with—but what if those very shoppers are your most profitable? Establish a storewide attitude of patience. Consider rewarding salespeople not just for hitting sales numbers but also for dealing with demanding customers successfully.
7. Never say, "I Don't Know"
When you say, "I don't know," your customer hears "I don't care." Instead, when you truly don't know the answer to your customer's question, say, "Let me look into that"—and then do whatever it takes to find the right answer or to turn your customer over to someone with the answer.
8. Don't make promises you can't keep
Promotions are great for attracting new and repeat customers, but nothing is more frustrating than offers with lots of fine print and multiple strings attached. Be honest and upfront about what your business can offer and deliver. Also, if you send out a flyer with an offer that forgot to mention the expiration date, honor it. Clickbait offers might attract a lot of foot traffic, but they can also run your reputation to the ground if you're not careful
9. Create a comfortable break room for employees
You might be wondering how this has anything to do with excelling in customer service—the happier employees are, the more productive they are likely to be. Your employees work hard, and they're on their feet for hours at a time. They deserve to take their breaks in a space that's comfortable and truly relaxing. Small changes like providing a comfortable chair or two and stocking snacks to keep your staff's blood sugar from dropping, can reenergize an employee who's having a tough day.
10. Stay positive
When customers try on a zillion outfits and leave them all over the dressing room floor without buying a thing or when you spend an hour demonstrating software or appliances and your customer decides they're going to make their purchase on Amazon, staying positive can be difficult.
That said, developing and maintaining a positive mental attitude is essential for any business that relies on consistent sales. Train staff to be solution-focused and efficiently manage negative emotions when they come up.
Creating connections through customer service
Customers have become accustomed to a certain level of service. With so much competition, the bar for customer service is high, and will likely keep increasing as retail stores continue innovating the way they do business.
Having a highly trained team that understands customer needs and is equipped with great technology to support them, will help you build long-term relationships between your store and the customer. By allowing staff to focus on the people rather than worry about the nitty-gritty of inputting manual information, they'll be able to create connections with customers that go past a simple sale and will pave the way to future purchases.
Find out how Lightspeed can help your staff focus on what matters most: great customer service. Let's talk!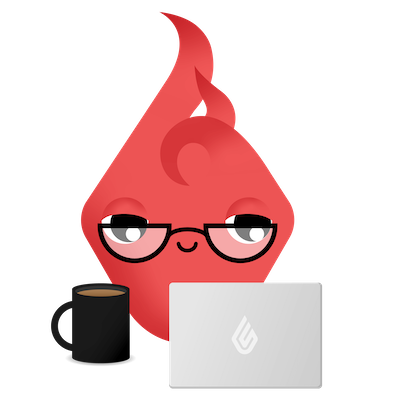 News you care about. Tips you can use.
Everything your business needs to grow, delivered straight to your inbox.