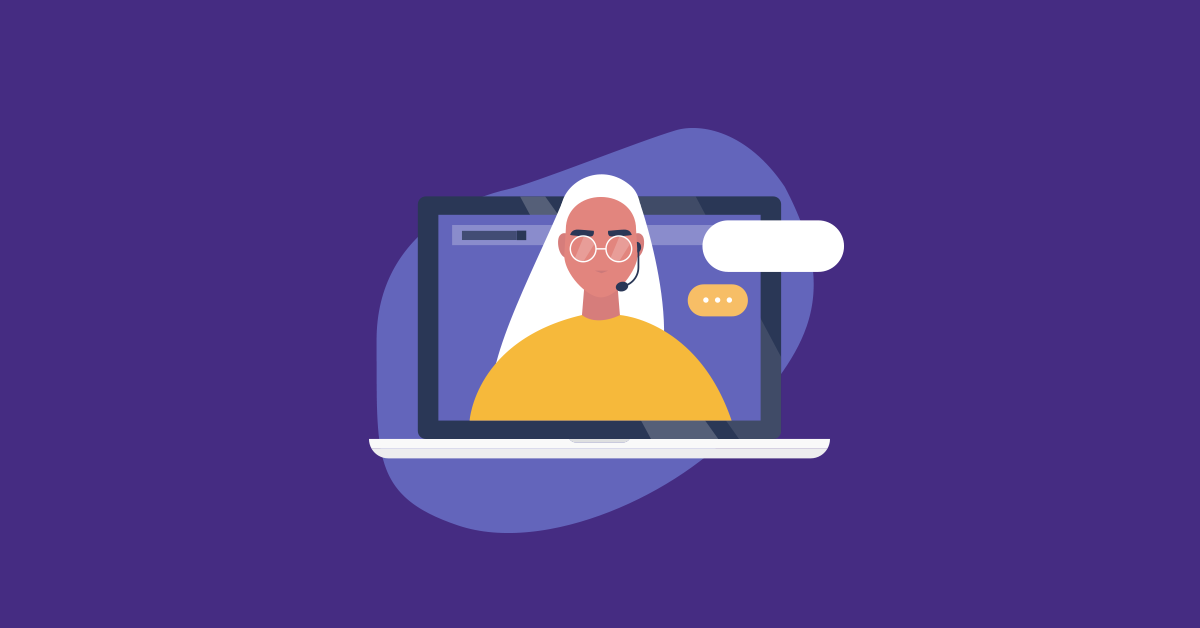 Have you ever seen a customer walk away from your store or website after a bad experience? Besides offering great products, stellar customer service might be the difference between repeat, loyal customers and people walking out the door or leaving your website for good. When the retail world is changing so much, offering consistently great customer service is your way into the hearts and pockets of your customers.
Keeping your service standards high, online and off, with a top-notch, trained staff will help you pave the way to creating longtime connections with your customers.
Here are some ways you can start leveling up your retail store customer service for the future:
Prep for the future of commerce
Download our free playbook and learn how to sell on different channels, boost loyalty and increase foot traffic with technology.
Offer consistent customer service across all channels
The customer buying journey isn't a simple process of visiting a store and buying a product anymore. 73% of customers used multiple channels during their shopping journey. Odds are, your customers might make multiple pit stops along the way before actually making a purchase.
Making sure you provide consistent customer service and a unified feel of your physical store, online shop, social channels, emails and any other touchpoints you have with your customers is key in providing a successful omnichannel experience.
When Her Hide Out decided it was time to set up their eCommerce shop during the COVID-19 pandemic, they wanted to make sure they stayed consistent. For Stephanie Fontaine, one of the store owners, "it was really important that the vibe of our eCommerce shop matched the vibe of our store."
They also realized the importance of linking their online store to social channels like Facebook and Instagram where they extend their customer service and reach new customers. "We've been able to see the tie between someone that's on our Insta account and goes to our website and buys a product." Creating this unified experience with customer service to match has allowed them to replicate the same connection they offered to customers in store, online.
Train staff frequently on new health guidelines
With ongoing industry changes and health regulations, it's important to keep an open line of communication with your staff to make sure they're always aware and prepared for any changes coming to your store.
Creating a detailed guideline for staff that explains the new health and sanitation requirements, like wearing a mask at all times or making sure there's social distancing at checkout, is important in making sure all your staff is aware of how your store will be adhering to new rules and how they should approach customers about it. Because some aspects of these regulations are changing every day, it's essential to always keep track and inform or train staff on it regularly.
One way to make the best out of an uncomfortable situation is to be prepared for them. If masks are compulsory in your store, for example, consider offering masks for free to visitors that arrive without one, so you don't miss out on a sale, and maybe transform a potentially negative situation into a positive one.
Equip staff with a customer service script
According to Jerry Han, Chief Marketing Executive at PrizeRebel, a great way to help guide staff is by training them and preparing a script. For Han, "Retailers can improve customer service by training their team to use positive and reaffirming language. The script shows the best way to deal with customers by suggesting word choices that help induce a positive customer experience."
Some customers might not be familiar with or might be reluctant to adhere to new rules, so training your staff on how to handle different situations beforehand, and providing them with scripts they can fall back on, will help mitigate what could be uncomfortable situations and negative customer experiences. Making sure your staff is equipped with different soft skills will make them better prepared to handle all types of situations.
Communicate with customers on a regular basis
Whether you're informing store visitors of new opening hours and services offered at your store, or if you're letting them know of upcoming deals on your website, it's never been more important to communicate with your customers on a regular basis. The best way to ensure a great experience is to let customers know details of any changes in the way you operate, ahead of time.
For example, if you decide to offer appointment shopping, make sure to email customers and display information prominently on your website. Before their visit, email them with any relevant information they might need before arriving.
Personalize the customer experience
Personalizing your customer service is a trend that won't be going away any time soon. 80% of customers are more likely to purchase from companies that offer some type of personalized experience or customer service. If you're working with customers, a surefire way to create long-lasting relationships is to get to know them.
Some customers might want to talk to sales associates in store, but a great way to keep track of customer preferences and purchases is through an omnichannel loyalty program. 62% of consumers expect personalized offers based on their preferences. With a loyalty program, you can keep track of your customers' buying habits, brand and product preferences and offer them relevant rewards.
According to Tori Erickson, owner of Loyal Tee Boutique, her customers are faithful to their loyalty perks. "I have multiple customers that use their rewards every day. They look forward to it. They say, 'I got the text, I get $10 off today," says Erickson.
If you're running your store with appointments, train your staff to check up on customers that are coming in that day, so that they can show them products that might interest them or be ready with relevant upsells or offers.
Give your customers contactless options
The way customers are shopping is changing. One of the biggest trends making its way through the retail industry is offering contactless options throughout the shopping journey. Whether that's curbside pickup, or contactless payments, customers need to know you have their interests and safety in mind. Train your staff on how to interact with customers and make sure to offer sufficient options for pick up and shipping.
Make your checkout process is seamless
Nobody likes waiting in line and they shouldn't! There are many ways to make your checkout process as painless as possible.
From scheduling customers for appointment shopping to making sure customers respect social distancing and having enough staff ready, the way you handle check out says a lot about your store to your customers. Keep your checkout line clearly marked, and add appropriate distancing so customers know where to stand without disrupting others. If you have a cloud-based POS, equip staff members with iPads so they can help customers check out wherever they are.
The same goes for your online checkout. Skip the lengthy process and make sure to keep your checkout short and sweet. Better yet, allow customers to finalize their shopping as a guest without having to make an account. Another great tip? Make sure your checkout section has information readily available regarding shipping, payment information and other FAQs so your customers can have all their questions answered in one place without having to look around.
The checkout experience is your last chance to finalize a sale and might also set the tone for any future visits to your store or website, so make it count!
Creating connections through customer service
Customers have become accustomed to a certain level of service. With so much competition, the bar for customer service is high, and will likely keep increasing as retail stores continue innovating the way they do business.
Having a highly trained team that understands customer needs and is equipped with great technology to support them, will help you build long-term relationships between your store and the customer. By allowing staff to focus on the people rather than worry about the nitty-gritty of inputting manual information, they'll be able to create connections with customers that go past a simple sale and will pave the way to future purchases.
Find out how Lightspeed can help your staff focus on what matters most: great customer service. Let's talk!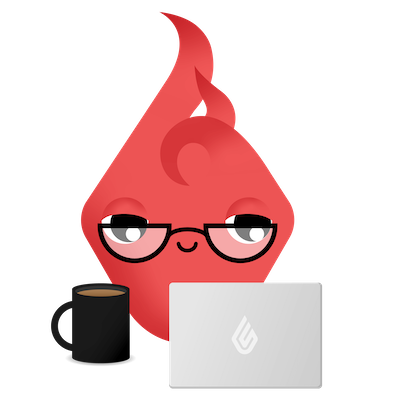 News you care about. Tips you can use.
Everything your business needs to grow, delivered straight to your inbox.