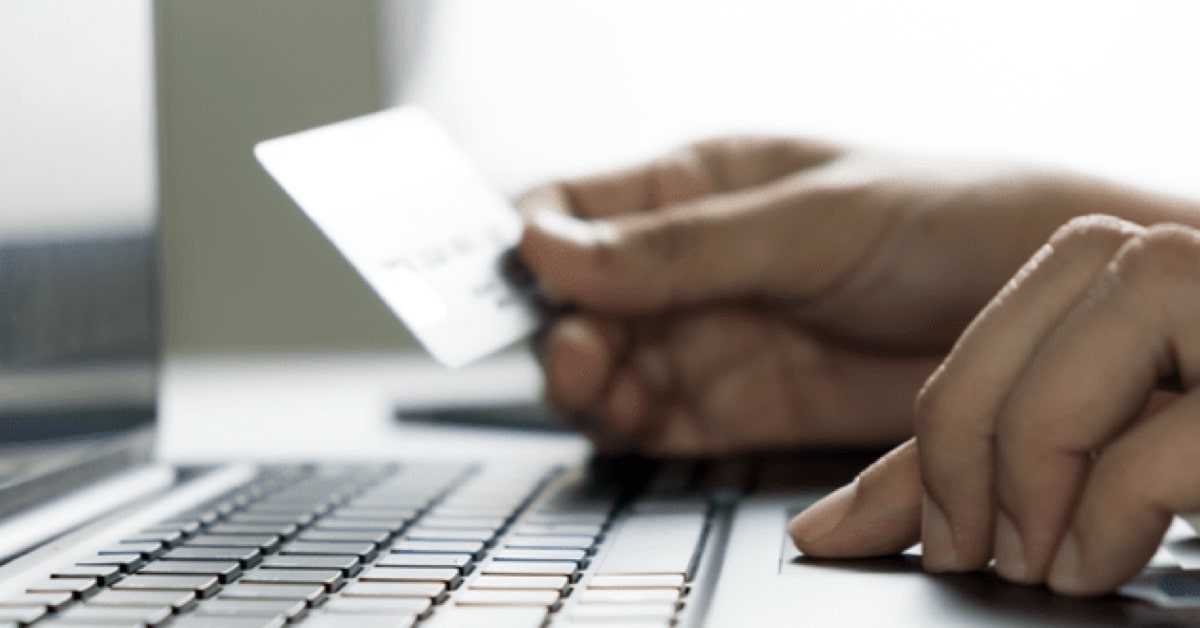 With COVID-19 limiting or even halting golf course activities, golf operators need to find a way to generate alternative pro shop revenue to stay afloat. One solution is to shift your operation online and leverage the strength of ecommerce.
If you're not familiar with the logistics, eCommerce shipping and fulfillment may seem complex. Fortunately, learning the process isn't as difficult as bringing down your handicap. Here's an overview of everything you'll need to know to make the best choice for your facility—and your customers.
Preparing Orders
Invoices
With online retail, invoices are automatically generated and emailed to a customer after an order is placed, confirming the purchase. While most ecommerce platforms have a standard invoice template, you'll want to make sure yours includes this information:
The word "Invoice" at the top
Your business name, address and contact information
A unique invoice number
The order date
The customer's name and address
A list of purchased products, including quantity, SKU and price
Sales tax collected
Shipping type and price
Total amount due
Method of payment
Packaging
One you receive an order, you need to package it. While you could simply put the products in a box or envelope, a better practice is to remember that packaging creates a first impression with your customer— especially if they've never been to your pro shop. In today's world of commerce, more customers are looking for an "experience" when they receive their order in the mail.
Spend some time thinking about your packaging and design and how it can complement your branding. With golf equipment, you may be limited in your options, since many products are large and awkward in shape. For clothing, however, you can get more creative. Consider ordering boxes and shipping tape that feature your logo and colors to set the tone. You can also get customized poly mailers that are lightweight and help reduce shipping costs for smaller items. Details matter, and will leave a lasting impression with customers.
Labeling
Complete the packaging with a shipping label that has the customer's name and address as well as your business's name and address. Shipping labels should also include the weight, shipping type and tracking number provided by the carrier.
If your labels aren't complete, the customer's order could be delayed or even lost. If you are able to purchase shipping directly through your ecommerce platform, it should offer an automated way to print labels. You can choose to print them on paper and tape them to the box or invest in a thermal printer that creates labels that stick to the box. If you ship several boxes a day, a thermal printer can be a time saver.
Selecting Delivery Provider
Traditional Delivery Companies
Choosing a carrier is an important step in the ecommerce process. You'll want a reliable company that can also offer affordable rates. But making the best choice involves more than just cost. You want to consider logistics and service, as well. The major carriers are the USPS, UPS, and FedEx, and each has strengths and weaknesses.
Choosing the best carrier will depend on the size and weight of your packages. You may decide to use more than one. For example, UPS may be your best choice for shipping heavy equipment, while USPS is best for clothing or accessories. You may also decide that the convenience of free package pick-ups is worth paying extra for large deliveries. There's no one right answer.
Other Providers
As ecommerce sales continue to increase, new delivery startups are being launched to provide retailers with more options. For example, Deliv offers same-day delivery in some U.S. markets to address the growing demand for immediate fulfillment.
Other on-demand delivery services include Postmates, which currently serves five major U.S. cities; and Darkstore, a San Francisco-based fulfillment company that operates in 40 US markets. As you do your research, consider "out of the box" services, as well.
Third-Party Delivery
If your ecommerce business takes off, you may find that fulfilling orders in your pro shop is no longer feasible, especially during the peak golf season. In this case, you may choose to outsource the task to a third-party logistics (3PL) company that holds and ships your inventory for you, such as FedEx Supply Chain, Rakuten Super Logistics, Red Stag Fulfillment and ShipBob.
A 3PL picks and packs orders once they're received. Some 3PLs require that you manually input orders into their system, while others are able to integrate with your ecommerce platform. For this type of service, your pro shop will pay a fee for warehousing your items, as well as for packaging materials and shipping.
Shipping Costs & Pricing
Insurance
While most reputable carriers have good track records, packages can and do get lost. Shipping insurance can offer peace of mind, especially on high-ticket items. Insurance is often inexpensive and it provides some assistance if a package is missing or damaged. Some carriers include a level of insurance with your shipping rate. For example, UPS offers $100 and USPS Priority Mail provides $50. You can increase your coverage for an added fee.
Shipping Options
Another decision to make is shipping speed. Today's customers want fast and affordable shipping methods, and offering them choices can increase conversions and reduce shopping cart abandonment. The most popular options include two-day shipping, same-day delivery and standard shipping.
Two-day shipping has become popular thanks to Amazon Prime, which provides this speed free for its members. As a result, customers have become used to getting things fast. For customers who need their products in a hurry, same-day delivery is an option that guarantees that their order will be delivered on the same day it's purchased. According to Invespcro, more than half of retailers offer same-day delivery, and 61% of consumers are willing to pay more for the service. Standard delivery can include a variety of shipping speeds, and is usually based on the cheapest option.
Delivery Rates
You have a choice when it comes to setting your shipping rate structure. From real-time rates, to flat rates to free shipping, your choice should fit your business needs.
With real-time rates, you charge customers the actual cost the carrier charges you. With this option, you'll need to include product weights on every item you carry. Your ecommerce platform will add the weight of packaging, and calculate the shipping charge.
Flat rates offer customers a range, often based on the price of their purchase. For example, you could charge $5.95 standard shipping for orders up to $25. In some cases, this amount won't cover your actual shipping charges and you share the cost with your customer. This option works best when your products are standard in size and weight.
Finally, you can offer free shipping for customers, which can help you reduce shopping cart abandonment. To be able to absorb the cost, retailers can increase product prices to help cover shipping or set minimum order requirements to increase your order size and your margins.
Once The Order Has Been Shipped
Order Tracking
The way you can communicate with your customer after they make an online purchase is with order tracking that is automatically generated and provided to your customer. Shipping carriers will provide a unique number that allows you and your customer to monitor the shipment status. Once the carrier picks up the package, tracking will provide an estimated delivery date as well as its status as the shipment makes its way from your pro shop to the customer's location.
Tracking is essential in ecommerce. Not only does it provide a level of service by answering questions about delivery; it provides customers with visibility into order by setting expectations. Ninety-seven percent of customers expect to track their order through its delivery process, according to ProShip.
Managing Returns
No retailer likes returns, especially for ecommerce sales, but having a clear return process and policy is part of offering good customer service. A study by Narvar found that 95 percent of shoppers who experience a smooth return experience will purchase from the retailer again. However, shoppers who were unhappy with the return process are three times more likely to not shop with the retailer again.
Set a policy that provides customers with instructions on what to do if they want to make a return. Provide instructions on shipping an item back to your location. You can even provide a pre-paid label that includes tracking as well as the invoice number so you can check the item with the original purchase information.
Make sure your policy is clear about what a customer can and can't return along with a timeline. For example, you could accept clothing returns for 30 days, but custom orders aren't returnable.
Measuring Customer Satisfaction
Just like offering good customer service is important in your pro shop and course, your ecommerce service hinges on your shipping process. To provide a good experience for your customer, you'll want to set up a list of best practices that you follow.
Your customers are watching, and they want choices, transparency and speed. And above all, they want a consistent experience. If you check all of the boxes, your business will be rewarded.
According to a survey by McKinsey, "maximizing satisfaction with customer 'journeys' has the potential to lift revenue by up to 15 percent—while lowering the cost of serving customers by as much as 20 percent."
Understanding all the variables and evolving your shipping strategy with your growing business is vital to its long-term health and success. So once you think you have it figured out, don't let it go stale. It's important to continuously improve your strategy and resolve customer pain points in your supply chain.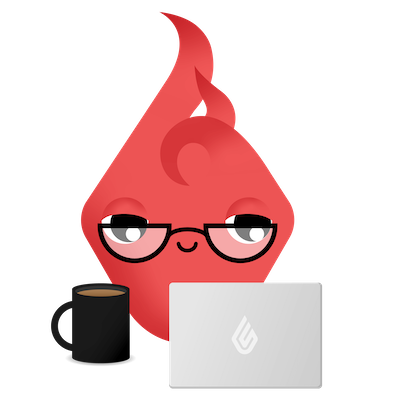 News you care about. Tips you can use.
Everything your business needs to grow, delivered straight to your inbox.