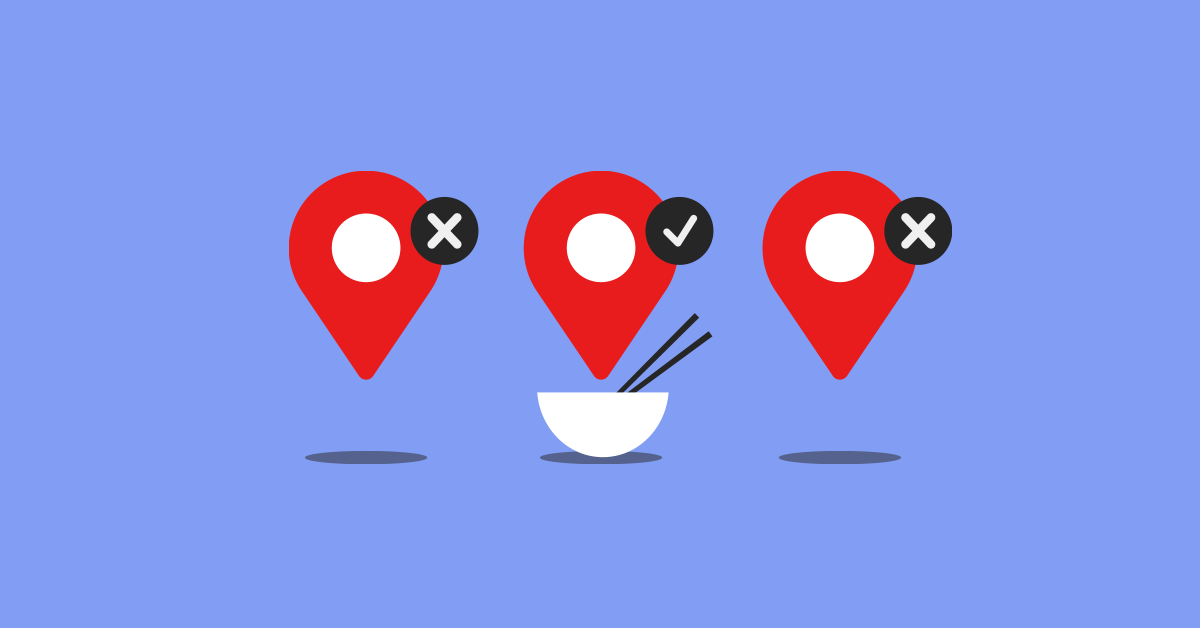 Location, location, location. Choosing the right restaurant location is one of the most important decisions you can make when opening your business.
Location is even more important if you're starting a quick-service restaurant (QSR), whose customers put a premium on convenience. But what makes a good location for a restaurant?
We're giving you our top tips for choosing the right spot for your restaurant startup, no matter what type of venue you run. Read on to learn:
Run a smarter restaurant this year
Learn how modern commerce technology paired with updated processes and diversified revenue streams can set your restaurant up for a more successful year.
Why your restaurant's location matters
Build it and they will come – right? Not necessarily. Unless you're a celebrity chef with name recognition, people may not flock to your restaurant from far and wide. That's just part of the reason location is paramount when starting your food business.
First, your restaurant's location can help you attract customers. A prominent location, like a town center crawling with pedestrians or a strip mall next to a busy road, serves as a built-in marketing tool. Passersby will notice your shopfront or sign as they visit a neighboring business or just pass through.
While a location off the beaten path won't necessarily doom your business, it does mean you'll have to work harder and spend more on marketing to gain customers. A prominent location, on the other hand, helps customers find you without even looking.
Second, a good restaurant location can make it easier for you to reach customers for deliveries. With more and more restaurants offering delivery, and even operating as ghost kitchens, a central location will let you harness this increasingly important revenue stream. Centrally located restaurants are poised to deliver to more people, in less time.
The right location for your restaurant will help customers find you, and help your business reach customers. Now read on to learn how to find that sweet spot.
10 tips for choosing the right restaurant location
While there's no surefire way to guarantee success in the restaurant industry, where you operate your business can have a huge impact on sales. These are our top tips for choosing the best location for your restaurant.
1. Check zoning laws
First things first: make sure your ideal space is zoned for a restaurant. And, if adult drinks are part of your restaurant's concept, check whether you'll be permitted to serve alcohol at that site.
2. Think about your target customers
Consider your market when choosing the location for your restaurant startup. Will you be able to reach your ideal customer in the space you've selected?
For example, a fast food restaurant catering to kids would be best suited to a suburban area with lots of families. A pizza slice shop targeting young adults hungry after a long night out should be in proximity to popular nightlife spots. And a build-your-own bowl QSR targeting urban professionals would do well to set up shop in a city's corporate district.
3. Consider foot and car traffic
While the location of your restaurant won't make up for poor service or mediocre food, it can get the attention of new customers. To attract first-time customers, your restaurant should be located somewhere with plenty of car or foot traffic.The more people who pass by your restaurant, the greater your chances of attracting newcomers. Having an eye-catching sign or display will help.
But remember: once new customers stop in thanks to your restaurant's location, it's your job to keep them coming back.
4. Out of sight, out of mind
Testing your customers' line of sight to your restaurant should be an essential part of your restaurant location analysis. Potential customers should be able to see your venue from the street. While strategic signage may help customers with wayfinding, signs alone may not be as enticing as a glimpse of your patio or your menu options.
If you choose an indoor location, such as within a food court, focus your efforts on marketing to ensure customers see your restaurant as a destination. List your restaurant's location on Google Maps and employ other digital marketing efforts to help customers find your restaurant, no matter what.
5. Keep accessibility top of mind
In addition to being able to easily see your restaurant, customers should also be able to easily reach your restaurant.
If you want to establish your business in an area that will require travel by car, make sure the space has ample parking nearby. If you want to locate your restaurant in a pedestrian-friendly area, make sure there are public transportation lines nearby.
After you nail down your space, make it accessible to customers with all kinds of abilities and disabilities. Install ramps and other tools to ensure ADA compliance in the US, or ACA compliance in Canada.
6. Weigh the pros and cons of costs for a premium restaurant location
Premium locations will come with premium costs. If you can't afford a space in the location you desire, get creative.
Compromise by getting a venue in a nearby but up and coming area, and dedicate the money you save on rent to marketing. With time, your second choice neighborhood could even become prime real estate.
For a restaurant startup, the best location may be no location at all – especially when considering startup costs. Consider opening a pop-up or mobile business (like a food truck or cart) to test your concept, build buzz (aided by a grand opening), and then move to a more affordable location.
7. Study space turnover
Everyone knows that street or strip mall in their town in which businesses seem to open and close every few months. While the location of these spots may seem ideal, there's usually a reason why so many businesses start and fail there. Don't take a chance on a commercial space in which so many other businesses have tried and failed.
If you're considering an area you're unfamiliar with for your restaurant's location, take your time and do your research. Visit the area over a period of several months or years to monitor turnover. Ask locals and other business owners about the area before committing to a space.
8. Avoid competition
Avoid building your restaurant near a restaurant that's in direct competition with yours. Yes, there is a chance that your froyo shop will drive the neighboring one out of business, but you'll have to work even harder to win that shop's customers and keep them from returning to their long-standing favorite.
Scout the neighborhood and read industry news to keep an eye on upcoming openings to avoid doubling up on a concept. Sometimes, the best location for your restaurant is completely relative.
9. Look for complementary nearby businesses
While direct competition is bad, some nearby businesses can help drive customers to your restaurant. For example, a smoothie shop would see high sales stationed next to a gym. A coffee shop would be a gold mine next to a university library.
10. Consider setting up shop at a collective venue
Standalone business comes with advantages like visibility, but being part of a collective, like a food hall or a food truck park, grants you opportunities for extra promotion and traffic. Your business will have a captive audience of hungry people who are visiting other stands in the venue. And, as long as each business provides complementary products, you all benefit from cross exposure to one other's customers.
With these 10 steps, you can feel confident you've done a thorough restaurant location analysis and are ready to choose the place to start your small business.
What to consider when choosing a location for a quick-service vs. a full-service restaurant
While most of our above tips can be applied to either QSRs or FSRs, each comes with distinct considerations for choosing a restaurant location. Here's what to consider for each of these restaurant types.
How to choose a QSR location
Convenience is key

: QSR customers want a convenient location instead of a destination location. That means putting your restaurant in a high-traffic strip mall next to frequently visited shops, in a part of your city where lots of people work and need quick options for lunch, or in a building with a drive-thru that can boost business.

Fewer parking spaces

: QSRs typically need less parking space than FSRs because turnover is faster.
How to choose an FSR location
Leisure is more important

: Full-service restaurants can be in more remote locations because they are often destinations, rather than just a place to grab a bite to eat. A restaurant at a vineyard or with a scenic view can be off the beaten path because people will come to it for more than just the food.

Need more parking options

: People spend more time at FSRs, so ample room for parking is a must. If your restaurant is located in an urban setting, offering valet parking can help compensate for a lack of nearby parking options.
A restaurant's location can make a significant impact on its success
Placing your restaurant in a prominent location can set your business up for success by attracting new customers. But, when they walk through the door, you still have to work hard to deliver food, service, and ambiance that will keep customers coming back for more. That's where a restaurant POS system like Lightspeed can help. Lightspeed streamlines your operational processes, allowing you to focus on delivering an unparalleled dining experience.
Watch a demo of Lightspeed's suite of restaurant technology can help you turn first-time customers into loyal regulars.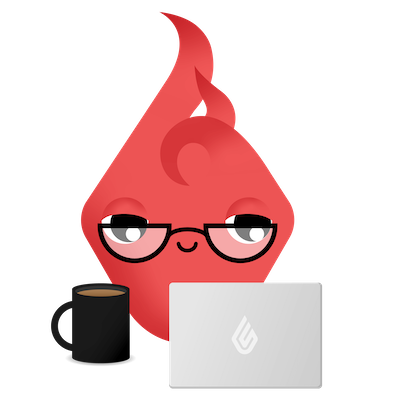 News you care about. Tips you can use.
Everything your business needs to grow, delivered straight to your inbox.