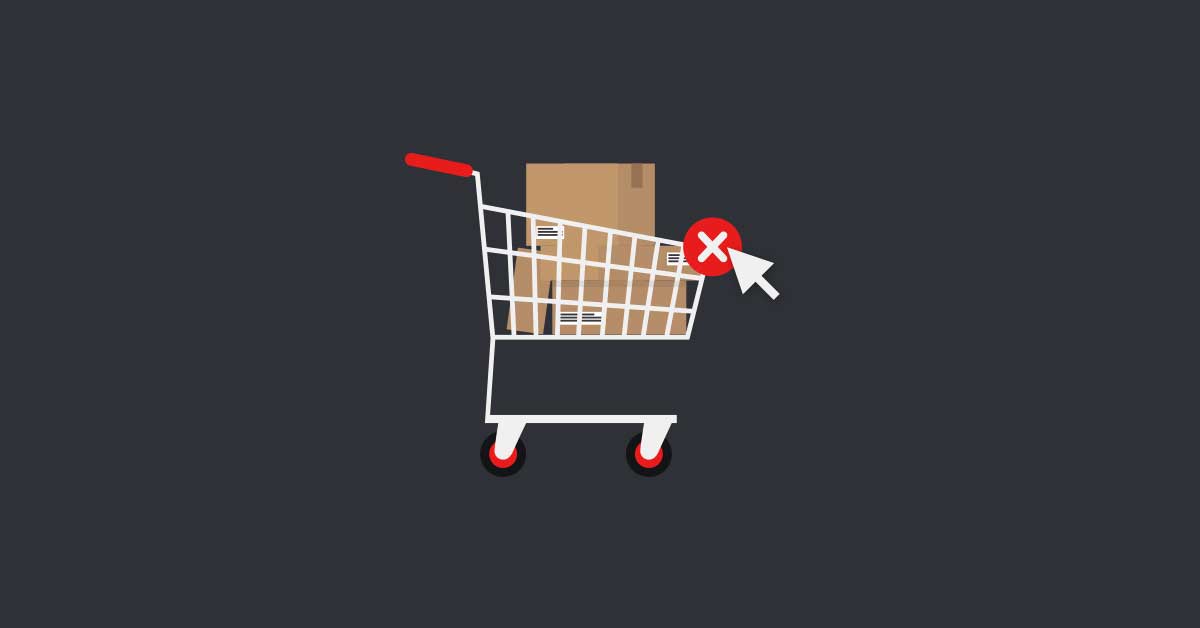 eCommerce is booming. Online sales grew over 32% in the US alone in 2020. While lockdowns kept customers and retailers apart physically, eCommerce kept everyone connected. More and more small and medium retailers took the leap and opened up online stores as omnichannel became the new norm, not a nice-to-have.
However, getting eCommerce to work for your business can come with a few hiccups. If your site is turning customers away instead of drawing them in, your web store is less a source of extra income and more a graveyard for abandoned carts.
Even with the volume of new online shoppers up 200% compared to the pre-COVID eCommerce landscape, keeping those new shoppers around to become customers is proving to be tricky for many retailers. New customers are up to seven times more likely to be declined when paying for their purchase, leading to cart abandonment—and that's when they actually make it all the way to checkout. There are plenty of opportunities to lose them along the way.
Luckily, it's not all up to chance. You can take action to nurture online customers through their buying journey and reduce abandoned carts with frictionless eCommerce.
In this post, we'll review:
Convert your online browsers into in-store shoppers
From entering the store to finding the right products and paying at checkout, retailers need to respond to changing behavior and preferences. Learn how to turn online browsers into in-store buyers and reimagine the fundamentals of retail.
What is frictionless commerce?
If you want to take advantage of the eCommerce boom and keep new and old customers coming back again and again, you need to ensure your site is frictionless.
But what does being frictionless mean?
Friction is any barrier to purchase: the bumps along the way. For eCommerce, this could mean a slow-loading site, or needing to log in to complete a purchase.
Frictionless commerce, then, is the removal of those barriers. Following frictionless principles reduces your abandoned cart rate by making it easier for customers to get from point A (visiting your site) to point B (finding the products they're interested in) to point C (checking out). This could mean:
Neglecting these pain points means you hurt your chances with the up-and-coming digitally native Gen Z in particular. While 80% of this generation are more willing to try new brands online, they have high standards:
38% will only give a retailer two chances to get it right before switching to a rival

74% will leave for a competitor if a retailer is out of stock

37% have abandoned carts or left negative reviews because of a poor experience
Focusing on frictionless principles keeps these shoppers—and shoppers of all ages—happy and willing to shop with you, not a competitor.
What is a low cart abandonment rate?
Across the board, retailers experienced an 88% abandoned cart rate in 2020, according to one survey. Other years, surveys have pegged it as low as 55%. A common average sets cart abandonment at around 3/4 of all customers.
Those numbers are high, and they can be intimidating. But that's what frictionless tactics are for—they address the reasons behind these high rates.
A low cart abandonment rate, then, is the lowest you can get it with the tools available to you. Which means you should always be striving to get it lower, and always be actively working to keep up with what customers want.
What's the difference between abandoned cart rate and conversion rate?
You may have heard about ways to increase your conversion rate online. Is that any different than reducing your abandoned cart rate? After all, frictionless commerce seeks to impact both, doesn't it?
You might think about abandoned carts as a type of reverse conversion rate.
Your conversion rate is the total number of visitors divided by the number of conversions you make. It includes the all-important first impression. The conversion you're looking for may be sales, but it may also be newsletter or loyalty program sign ups.
Your abandoned cart rate is the total number of carts divided by the number of carts that complete check out. It's the percentage of people who don't convert into sales despite engaging, in some way, with your store.
Best practices to reduce abandoned cart
You have three chances to lose your customer: when they first visit your store, as they're browsing and when they pay. Each point along the journey has their own barriers you can tackle to make your site more frictionless.
Capture their attention at their first impression
Before a customer checks out, before they even start shopping, they need to be convinced to shop with you in the first place. You only have seconds to make a good first impression, and that's after they even find your store.
To catch the eyes of potential shoppers, you need to:
Be findable on Google.

If your Google My Business profile isn't filled out, customers might pass on by. You need to be sure they can find the information they need, and you need a way to show them you carry the products they're searching for.

Ensure your web store isn't a hurdle.

If your eCom site is badly laid out, potential shoppers won't stick around to become paying customers. Even if your site is immaculately designed, you only have seconds before they give up and move on.
So what can you do?
First, take a minute to claim your Google My Business listing. You'll want to list as much information as you can—start with your opening hours, phone number, address, business type and website address. If anyone has asked any questions about your business, take a minute to answer them.
You can also place local inventory ads through Pointy, a part of Google. Local inventory ads use your inventory to advertise to shoppers near you searching for the products you carry.
To keep customers on your site once they've visited, make sure you're using a theme that helps, not hinders, your brand. You want to impress them with high quality images, a clean layout and clear navigation.
Themes like Lightspeed eCom's Ignite focus on delivering that while also being quick to load and responsive to the device customers are browsing on, so you can hit these points without having to code your own site.
Keep them invested while they're shopping
So you've interested customers—they've gone beyond your homepage and started searching for products on your site. Now you need to keep them interested so they move on to checkout.
You can easily lose customers here if you're not careful, though. Customers might abandon their carts at this point if they:
Can't find what they're looking for.

Even if your theme has clean navigation, if your categories don't make any sense, customers can give up and go to a competitor where they can find what they want.

Are unable to find information about products.

Sparsely detailed product pages make it hard for customers to feel confident about their purchase. Without size charts or dimensions, product information and multiple

high quality photographs

, they're gambling, and not everyone wants to gamble.

Get distracted.

It happens to everyone—you're in the middle of shopping online, and something else catches your eye. You don't mean to abandon your cart, but you forget about it. Without a nudge to complete your transaction, you might never come back.
Let's tackle these pain points.
Review your categories. Are they laid out in a way that makes sense to shoppers? Examine your hierarchies—they should be structured as department > class > sub-class. In practice, this could mean:
Women's apparel
Tops
Shirts
Sweaters
Men's apparel
Bottoms
Shorts
Pants
If your categories make sense, you can move on to optimizing your product pages. Make sure each product has a detailed description, multiple photographs and the measurements or dimensions of the product. No need to write a novel, but you should give customers as much information as possible to confidently make the purchase, including customer reviews.
Take extra care with your product pictures—if they're too small or low quality, customers may be hesitant to trust that you're a legitimate retailer and abandon their cart.
Finally, tackle the customers who simply forget to check out. By sending an email to customers who abandoned carts, you can bring them back, but manually managing those emails is time-consuming, if not impossible.
You can implement tools to automate the process. Lightspeed eCom users can use Justuno, for example, which will email customers to come back. If you don't have a customer's email, though, you're not doomed to just let customers go. Justuno and similar tools enable you to add a pop-up to your site that prompts customers to finish their purchase when they go to exit your site.
Encourage them to complete their journey at checkout
Now that your customer is through most of the buying journey, you just need to seal the deal. Checkout can be the biggest hurdle, though, so don't underestimate how important it is to prevent abandoned carts here.
Some of the main reasons for cart abandonment at checkout include:
Shipping costs.

High shipping costs can turn away even the most engaged customer; they're the

number one reason

for abandoned carts. The proliferation of free shipping options offered by big players means customers have come to expect to pay little.

Unfavorable return policies.

Return policies are notoriously a pain point for retailers

and

customers, with

75% of customers

saying more needs to be done to improve the process. If customers get to the end of the journey and realize they can't easily return their items, you'll lose them to someone with a more favorable policy.

Long checkout processes.

Like slow site load times, a slow checkout process turns away customers. If you don't have a way for customers to skip all the forms and fields they need to fill out, some will give up and go to a competitor.
Let's get your customers over the finish line.
Since high shipping costs turn away customers, if you're charging fees for delivery, consider lowering or eliminating them. Covering shipping for your customers is an extra expense, but it may be offset by increased sales that wouldn't have happened otherwise. One option is to make shipping free over a certain cart value, which has the extra benefit of encouraging higher average order values. You could also build shipping costs into your pricing strategy, so customers still help pay for shipping but without the unfavorable perception of paying extra.
Likewise, giving your customers a more favorable return policy can seem like an expense, but it leads to happier customers. Instead of abandoning their carts, they'll come back again and again. Positive return experiences encourage 86% of customers to shop with the same retailer. Write your return policy to be flexible, without restocking or shipping fees. Then, make sure it's easily accessible at or before checkout.
To stop abandoned carts due to long checkout processes, focus on making checkout frictionless. Thankfully, you don't need to start from scratch here. Apple Pay® and Google Pay™ will do it for you, enabling customers to choose a one-click checkout method instead of having to fill out lengthy shipping and billing fields.
Choosing an eCom provider that integrates with Apple Pay and Google Pay, like Lightspeed, means you can add these options without much extra work to get them up and running.
Check your digital toolbox to cut down on abandoned carts
Abandoned carts are a major pain point for online retailers, but you're not tackling them alone. Tools like Justuno, Apple Pay and Google Pay, Google ads and Lightspeed eCom help you get more frictionless.
With just a little work, you can keep customers engaged until the very end of the process and make them want to come back.
Lightspeed's commerce platform offers a number of tools and tricks to help you reduce cart abandonment. If you'd like to talk about how they can benefit your business, get in touch with us.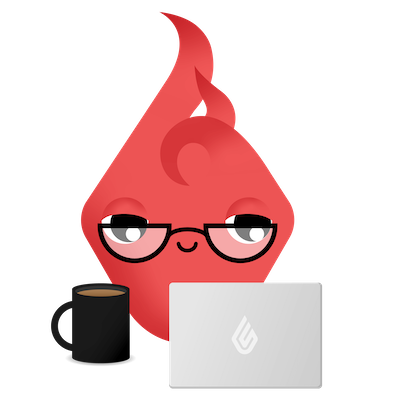 News you care about. Tips you can use.
Everything your business needs to grow, delivered straight to your inbox.