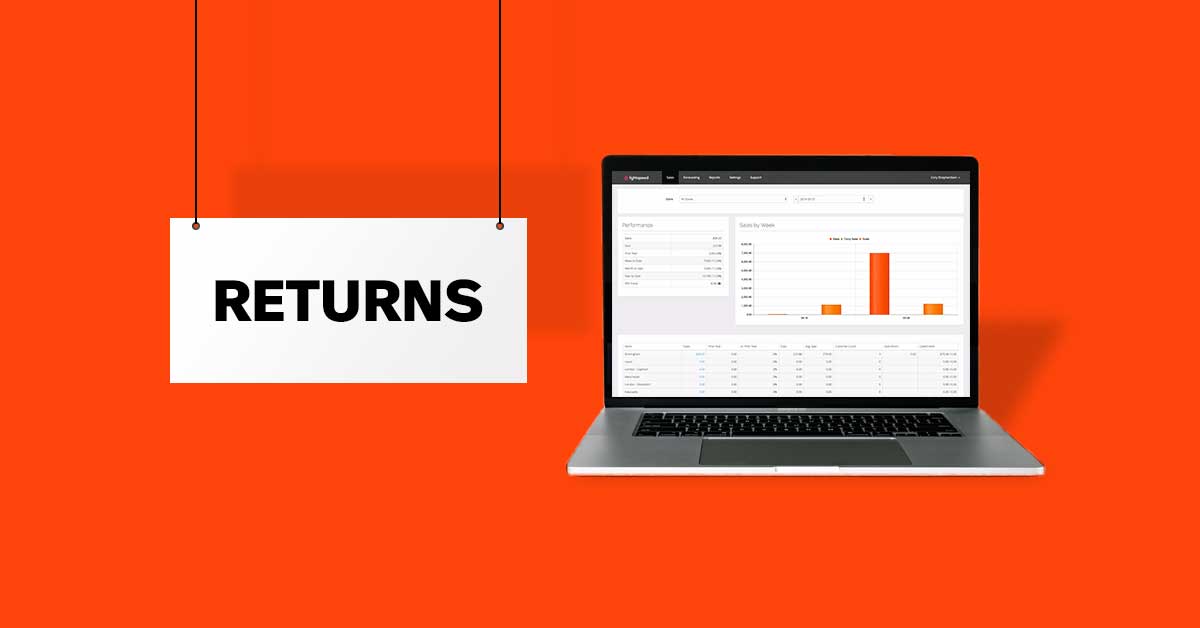 Returns are often seen as the bane of a retailer's business. The lost sales can seem expensive to allow, and it's tempting to limit your return policy to discourage customers from bringing goods back.
But a restrictive retail return policy may be hurting your business far more than it helps. A customer-focused return policy, on the other hand, may be worth the expense of the lost sales, because you win the loyalty of those customers in the long run.
In this post, we'll go over:
Transforming data into profitable customer experiences
Learn how data can help you make the right decisions for your customers.
How much money do retail stores lose due to returns?
For many retailers, returns are a frustrating expense. Returns cost the retail industry more than $100 billion a year, and only 5% of those returns are due to defects. As long as customers are buying goods, some of them will be returned, even if the item in question has nothing wrong with it.
In addition to lost sales, returns can mean needing to pay to clean or refurbish the items. There's no guarantee the returned goods will sell a second time, especially if you've restocked in the time it took the customer to bring the item back. You may need to end up discounting it, hurting your ROI in the end.
Taken at face value, it's no wonder so many business owners dread dealing with returns.
A customer-focused return policy builds customer loyalty
Here's the thing, though: that return process you hate? Customers often hate it too.
When your return policy frustrates your customers, you're likely to erode their loyalty. One study by Doddle found that a whopping 75% of customers felt retailers needed to be doing more to improve the returns experience.
Over half of customers will abandon a business for bad experiences with return policies, even if they were highly loyal before. Charging for returns, either through postage for online returns or a restocking fee, mighttell customers they can't trust you to put them first. If you try to discourage serial returners—the people who buy products only to return them after one use, if at all—with restrictive time frames and return conditions, you'll end up turning away honest customers as well.
But the opposite seems to be true for retailers with flexible return policies. Doddle's survey revealed 86% of customers feel a positive return experience would encourage them to shop with that retailer again. It may be more accurate to think about expenses related to return policies as marketing expenses, not lost sales. By giving customers an easy, flexible path to returns, you're investing in an increased likelihood of their return.
With the sheer scale of customers upset about return policies, there's a clear opportunity to stand out among the competition here. Customers want free returns, but they're not getting them. In the cosmetics industry, for example, only 21.8% of online retailers offer free returns.
If over half of customers abandon a business because of bad return policy experiences, you can attract those customers with a policy that puts them first. These are valuable customers—they can spend up to 140% more after having a good experience with returns.
Of course, not every business will be able to have a completely open return policy. It's not easy to pull off a 365-day, no-receipt-needed return policy without being taken advantage of. However, you can strike a balance between expense and customer satisfaction.
How to write a retail returns and exchange policy that benefits both you and your customers
It's clear that taking a good look at your return policy and tweaking it to benefit both you and your customer will help your business in the long run.
To start redefining your return policy, first decide just how far you want to go. You don't want to make these kinds of decisions without being informed, though, so you need to gather the right data.
Any change to the way you operate your business should be carefully measured. Your point of sale system is capturing sales data, so make use of it!
Don't be afraid to make a few iterative changes if your new return policy isn't working out like you hoped. Try a new policy for three to six months, and if you don't see positive results, change one or two aspects and measure for the next few months (but make sure you're clearly communicating any changes to customers). You don't want to be constantly changing your return policy, but one or two tweaks can help you find the right balance.
There are two key pieces of information you need to keep an eye on: the number of returns you're refunding and the impact of any new returns policy you put in place.
Evaluate your return expenses
We'll start by gathering up the data on your refunds. It's best to do this at the end of the month so you can have an entire month's worth of data. Your POS system should be tracking these for you—here's how you'd check this data in Lightspeed.
In your back office, go to

Sales > Sales history.

Change the date range to

this month

. Hit

apply.

Select the

refunds

tab. Save the report, either by taking a screenshot or printing the page.

Set yourself a reminder to check your total refunds at the end of each month so you have an ongoing picture of your refund expenses.
In Lightspeed eCom:
In your back office, go to

Orders > Returns

.

Add up the total returns listed for the last month. Keep this information in a place where you can track each month's returns.

Set a reminder to check your total refunds at the end of each month so you have an ongoing picture of your refund expenses.
If the totals are so high that you're unable to easily manage other business expenses, you may need to adjust your return policy to be less lenient—but it still needs to be customer focused. If the totals are within manageable levels, you have room to make things better for your customers.
Remember: returns are not lost sales. They're marketing opportunities that influence customer loyalty.
Update your return policy
If you currently charge postage or a restocking fee, it's time to evaluate your finances to see if you can reduce or eliminate what customers need to pay.
If you don't accept returns or exchanges without a receipt, you might consider offering these customers their refund in the form of a gift card, especially since 59% of customers spend more than the value of their card.
And while there is a limit to how long you can offer returns and exchanges before the returned goods lose resale value, maybe you have an opportunity to extend the return period beyond 30 days.
So if your current returns expenses are at a manageable level, you have the wiggle room to make your return policy more lenient. Some examples of flexible return policies for customers could be:
Three months refund with a receipt, two months gift card refund with no receipt, no restocking fee, original shipping fee refunded for online purchases.

This policy eliminates the dreaded fees associated with returns, gives customers more time to return purchases than is standard and includes provisions for customers returning items without a receipt. However, it doesn't include prepaid postage for returns, so some online customers may perceive this policy as charging them for returns even though their original shipping fee was refunded.

Two months refund with a receipt, two months exchange without a receipt, no restocking fee, original shipping fee refunded for online purchases, prepaid label for online returns. With this return policy, customers get time to return items, and no-receipt returns aren't expenses at all, just exchanges. Online returns are seen as completely free because of the prepaid labels—which you only need to actually pay if used.
But if your return expenses are so high that your business is too negatively impacted for you to give customers much more wiggle room for refunds, you're not out of luck. You can still craft a new return policy that balances your bottom line and customer satisfaction. Your new retail return policy might be:
Two months refund or gift card with a receipt, one month exchange or gift card without a receipt, no restocking fee, conditional shipping fee refunds for online purchases. With this policy, you give customers who keep their receipts a little time to bring items back and include provisions for customers without a receipt. You also leave the door open for refunded shipping fees if the customer needs to return an item because of defects. If a customer bought two different versions of the same product to send the one they don't like back, your return policy saves you from needing to refund their shipping.
Measure the impact of your new return policy
Once you've put your new return policy into place, it's a good idea to measure the impact it's having on your business.
Since you're updating your return policy with the goal of increasing customer loyalty—and consequently, the amount customers spend—you'll want to measure the lifetime value of your customers.
Give the new policy three to six months—at least—before gathering this data. Then, you can use an analytics platform like Lightspeed Analytics to check how your customer lifetime value has trended since introducing your return policy:
Navigate to

Marketing > Reports

in Lightspeed Analytics.

Find the

Customer Lifetime Value

report type.

Click

Options

.

Select the

KPI Over Time

variation.

Inspect the results to see if your customer lifetime value has trended upwards.
Manage your business better with Lightspeed
Retail return policies don't have to be seen as frustrating lost revenue. They can help you secure more sales from customers in the future and prevent loyal regulars from going to competitors.
Having data you can trust to be tailored to your business is key to making the right decisions, from updating your return policy and beyond. You need tools that empower you to access that data.
If you'd like to learn how reports and data from Lightspeed can help you make informed decisions about your business, let's talk.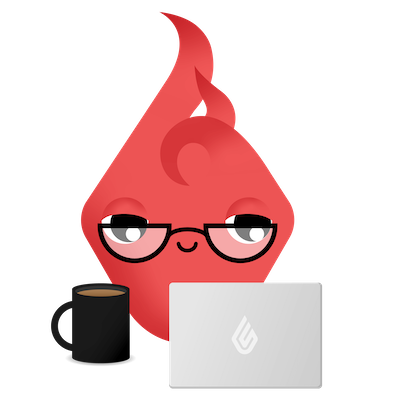 News you care about. Tips you can use.
Everything your business needs to grow, delivered straight to your inbox.