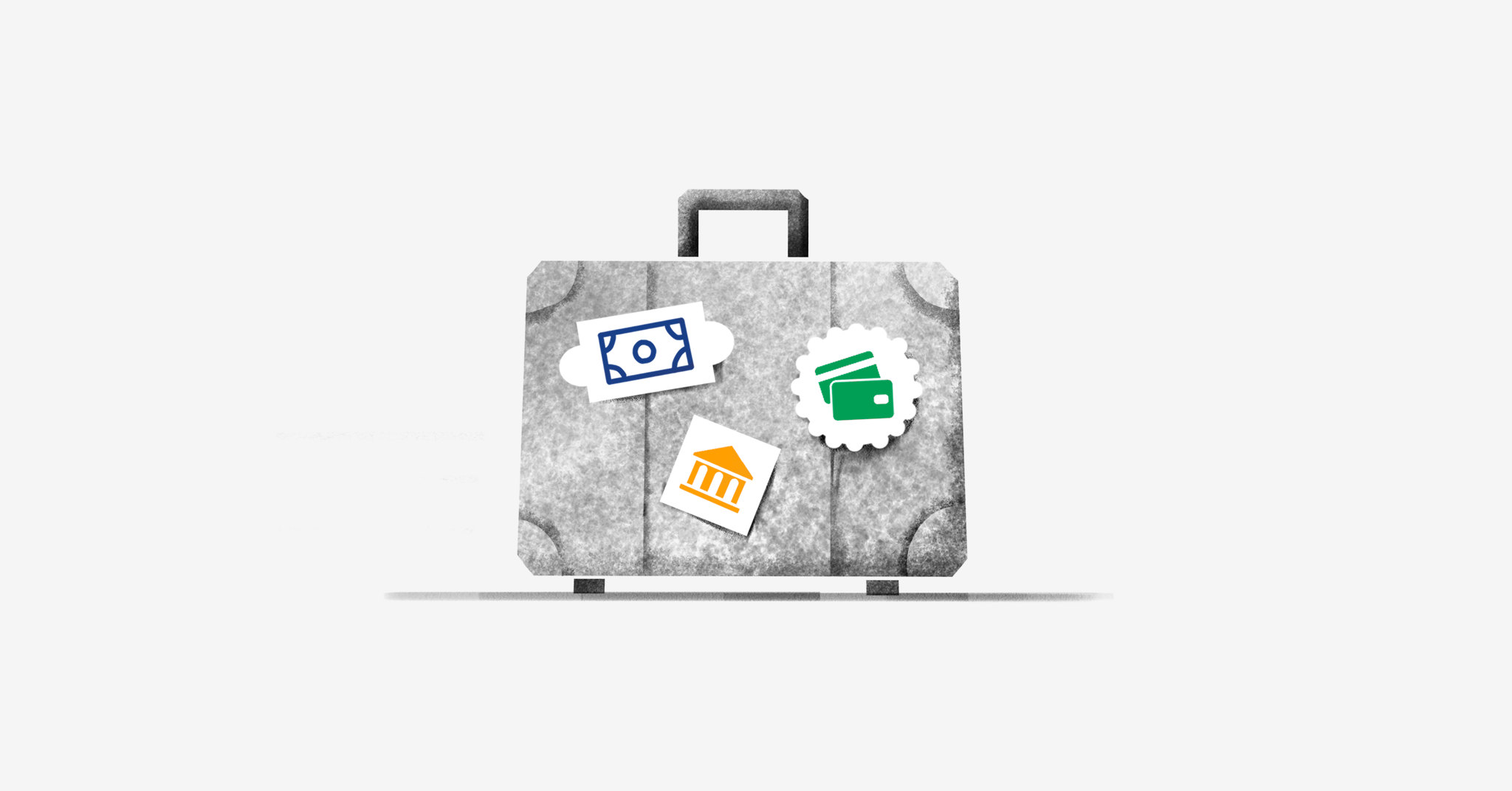 When you're setting up an online store, one of the most important decisions you have to make is which payment gateway to use. Your payment gateway will be responsible for processing payments from your customers, so it's crucial to choose one that is both secure and convenient.
In this blog post, we'll explain what to look for in a payment gateway and help you decide which is right for your business.
You'll learn the ins and outs of the most important things to look for in a payment provider:
Safe and convenient payment options for your online store
Offer your online shoppers fast and secure payment options to grow your conversion rate and revenue.
Check if the payment gateway is PCI DSS compliant
Before we get into the nitty-gritty of choosing a secure payment gateway, let's briefly discuss how online payment gateways work.
A payment gateway is a service that helps process payments for ecommerce stores. When a customer enters their card information on your website, the payment gateway encrypts that data and sends it to the merchant's bank for approval. Once the bank approves the transaction, the payment gateway sends the funds to the merchant's account.
Of course, you want a gateway that keeps your customers' data safe during that process. That's why you need to make sure it is PCI DSS compliant.
The Payment Card Industry Data Security Standard (PCI DSS) is a security protocol issued by the five major payment card companies (American Express, Discover, JCB, MasterCard, and Visa) to protect cardholder data and reduce data breaches. If you want to accept card payments in your online store, it's a must to check whether a payment processor complies with the PCI DSS.
Ensure the gateway supports fraud prevention
If you run a small business, you are more vulnerable to fraud attacks than larger businesses. Big companies usually follow many anti-fraud practices, which is why small businesses often become a target for fraudsters.
Luckily, some payment gateways offer built-in fraud prevention and detection capabilities so that you can worry a little less about fraudulent transactions.
When choosing a payment gateway, look for some of the most effective methods to prevent fraud:
Payer authentication (3D Secure)
3D Secure adds another authentication step for online payments. Payer authentication, also called Verified by Visa and MasterCard SecureCode, is an authentication method that secures online transactions for customers. This method allows cardholders to create a PIN to confirm their identity during checkout. By implementing 3D Secure, merchants have chargeback protection and lower interchange rates (fees paid between banks for accepting card-based transactions).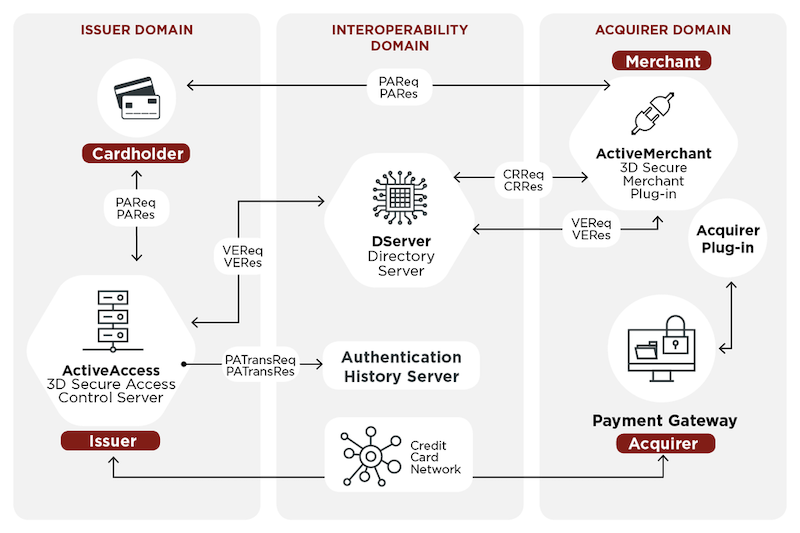 3D Secure flow (Source: By GPayments, CC BY-SA 4.0)
Card Verification Value (CVV)
The CVV (or Card Verification Value Code ) is the 3- or 4-digit code on every credit card. This number is only found on physical cards, so the cardholder must have their card in hand to make a purchase online. This prevents credit card and identity fraud because even if someone has a card number and correct address, they cannot make a virtual purchase without the CVV.
Address Verification Service (AVS)
Customers must provide their billing address and ZIP code when purchasing items. An AVS will check if this address matches what the card-issuing bank has on file. The payment gateway can verify with the issuing bank as part of a card-not-present (CNP) transaction.
Flagging large transactions
Fraudsters may take a shot at making large transactions before the stolen card is blocked. Some gateways will flag large transactions and require manual approval from the merchant before proceeding.
Risk scoring
Risk scores use statistical models that are designed to recognize fraudulent transactions based on some rules. During the checkout, the model determines if the transaction is fraudulent. A higher probability of a fraudulent transaction indicates that you should verify the order.
Risk scoring tools provide a case-by-case evaluation and will flag transactions based on your chosen rules. Rules can include failing an address verification test, weird IP addresses, the use of anonymous emails and more.
Make sure that the payment gateway you choose implements 3D Secure and complies with the PCI Data Security Standard to best protect yourself and your business.
Check the available currencies, countries and fees
First, check if the payment gateway you're interested in is available in your country. If you sell worldwide, make sure the gateway supports the countries and currencies of your customers too.
It is a good idea to double check that you can afford the payment gateway you want to use. Some may have better features, but they can be more expensive. Find out whether a payment gateway charges a monthly or flat per-transaction fee. Go through the entire terms to be sure there are no hidden fees.
When reading the terms, check if your store complies with the gateway requirements too. Some gateways don't allow businesses selling restricted products to use their services. For example, that applies to stores selling fireworks or CBD products.
Find out what payment options are supported.
Letting your customers pay in their preferred way is the best way to gain their trust and earn more. Also, the more payment options you provide at checkout, the lower the risk of cart abandonment.
Credit and debit cards are still the most common online payment methods, but digital wallets and one-click payments such as Apple Pay and Google Pay are becoming increasingly popular. So look for a payment gateway that accepts contemporary payment methods as well as traditional debit and credit cards.
Other payment methods you might want to look for in a payment gateway:
Buy Now, Pay Later.

This payment method allows customers to make a purchase and spread the cost over time. For example, pay later or pay in several installments. Such options might give you a competitive advantage.

Recurring payments.

It allows you to accept automatic payments on a regular basis, for example, once a month. This option is a must if you sell subscription products or services, such as beauty boxes or online courses.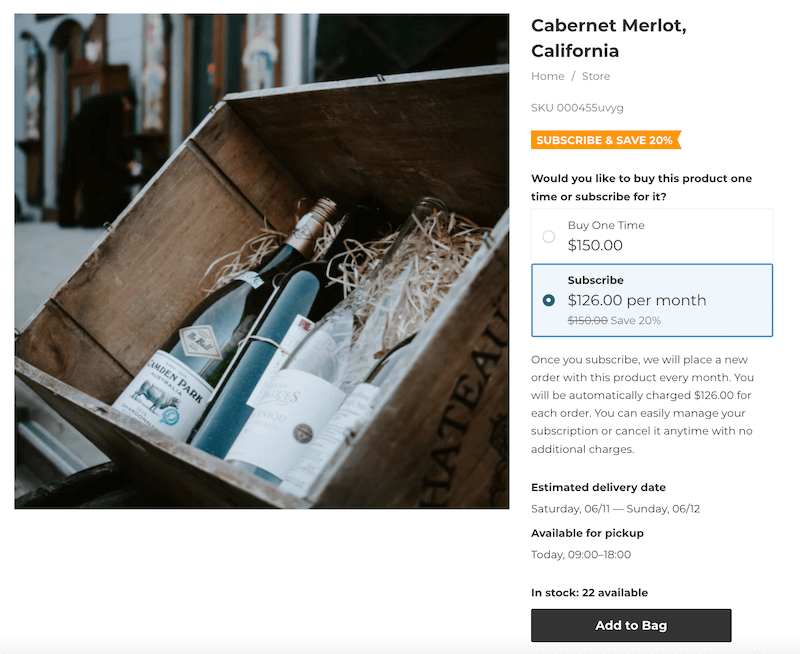 With Lightspeed eCom, you can sell products and services as subscriptions
Take note of the payout terms and schedules
Payment gateways have different terms and schedules for depositing payments into your bank account. For example, depositing might be instant or take several business days. Make sure the payout terms are flexible and fast enough for your business.
The terms might also vary depending on the payment method used. For example, if you want to offer a "Buy Now, Pay Later" option, check how soon you'll get paid out for those transactions.
Wrap up
This article helps you understand what to look for when choosing a payment gateway for your ecommerce business. The most important things to remember are:
Only choose a payment gateway that is PCI DSS compliant.

Check if a gateway is integrated with 3D Secure for fraud prevention. It won't hurt to check for other fraud prevention policies at the same time.

Make sure the gateway is available in your country and supports the currencies and countries of your customers.

Check what fees will be applied and if there are any hidden charges.

Choose a gateway that supports popular payment methods: debit and credit cards, one-click payments and digital wallets. Additionally, consider "Buy Now, Pay Later" and recurring payments.

Ensure your store complies with the gateway requirements too.
If you're looking for a safe and secure payment gateway, consider Lightspeed Payments.
Lightspeed Payments is a safe and secure payment gateway in the US. It features PCI DSS-validated Level 1 Service compliance, fraud protection and chargeback management.
With Lightspeed Payments, you can accept payments in your online store via all major credit and debit cards, Google Pay and Apple Pay. Lightspeed Payments has lower fees (2.9% + $0.30 per transaction) than other payment gateways and no hidden fees.
If you use Lightspeed eCom to sell online, you can sign up for Lightspeed Payments right from your admin. There, you can manage payouts, see payment details and set up refunds—all without having to log in to a third-party website.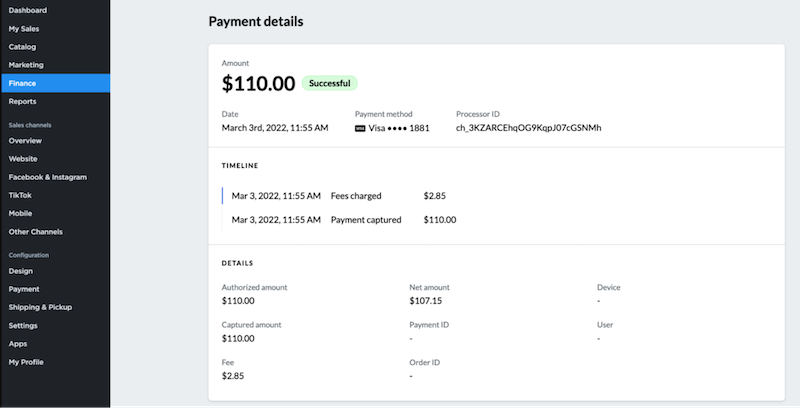 Track your transactions in the Finance page of your Lightspeed eCom admin
If your business is located outside of the US, you can choose 100+ payment gateways integrated with Lightspeed eCom to complement your business model. That includes getting paid via credit and debit cards, digital wallets, recurring payments, one-click payments, offering "Buy Now, Pay Later" options and more.
Start selling online with Lightspeed eCom and connect trusted payment providers of your choice.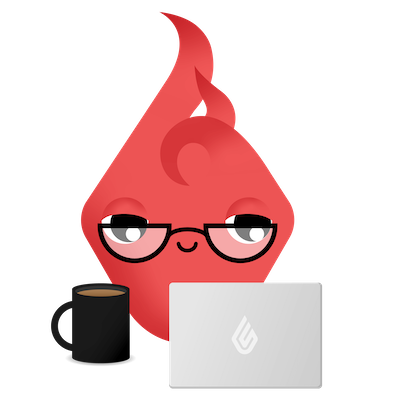 News you care about. Tips you can use.
Everything your business needs to grow, delivered straight to your inbox.