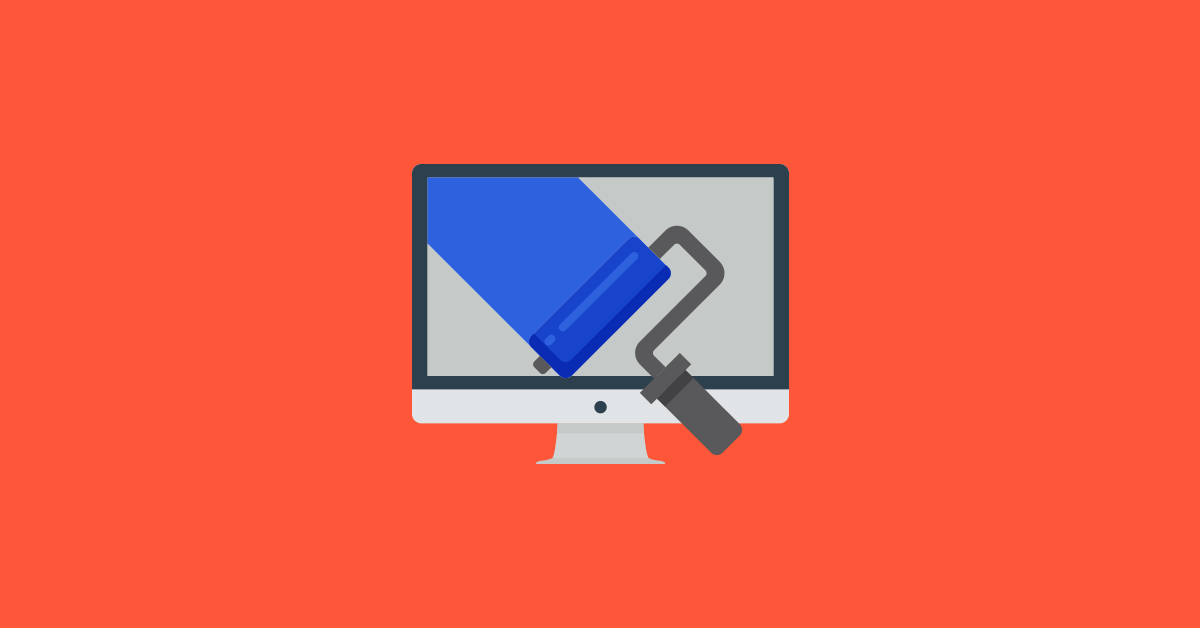 Getting traffic to your website is the first step in owning an eCommerce business. But how do you make sure your customers are converting once they land on your site? By optimizing your store for the highest possible eCommerce conversion rate.
89% of consumers shop with a competitor after a poor user experience. Fortunately, there are things you can do to increase your conversion rate. Here are 14 eCommerce conversion optimization techniques you can use that can help you make more sales.
What is a good eCommerce conversion rate for my online store?
If you want to get more conversions, you first need to understand your conversion rate. Your conversion rate tells the story of how well you perform. It's calculated by the percentage of visitors that visit your website and complete an action, such as making a purchase.
So what's a good eCommerce conversion rate you can strive for? Well, it varies by retail industry. Apparel retailers averaged around 2.44% in December 2020, while sporting goods stores averaged 1.75%. Generally, you'll be keeping up with the industry if you shoot for 1.5% to 3% conversion rate; the average across all markets adds up to 2.34%.
The better your site is, and the easier customers are able find it, the higher that number will be.
How to increase your eCommerce conversion rate
1. Update your theme
First impressions are everything. Your theme is your first chance to catch the eye of new customers, and you have less than a minute—just 50 milliseconds—to convince them to stick around and shop.
Your theme should:
Represent your brand

. Your site should give your customers an idea of your brand at a glance, from colors to photos to font choice. This is doubly important for your homepage, as your brand should wow customers from the first second they see it.

Be easy to navigate

. Potential customers shouldn't be overwhelmed looking at your site. The layout should be logically arranged, with categories and the shopping cart easy to find.

Be desktop and mobile responsive

. This means it should automatically detect what device your customer is browsing on and load a version of your theme optimized for that device.

Load quickly

. Increasing your website speed by even just one second

increases your conversions by 7%

.

Be bold and visual-focused.

You'll capture your customer's eye with large, high-quality images. Refrain from adding too much text on the homepage and overwhelming your customers; let your product images speak for themselves.
You're going to need a well-designed theme that's easy to customize, quick to load and that has built-in mobile responsiveness.
If your theme looks great, but is a pain to customize and update, you might be stuck with a good-looking website that doesn't reflect your brand and doesn't easily integrate with the newest features. If your theme has all the bells and whistles—slide out carts, quick views of products, a search, more—but takes a long time to load, customers won't stick around long enough to see any of it.
If your theme is holding you back, it's time to update it.
Lightspeed's new
Ignite
theme gives Lightspeed eCom users a free-to-use, modern and sophisticated theme that's easy to customize, no web development skills required.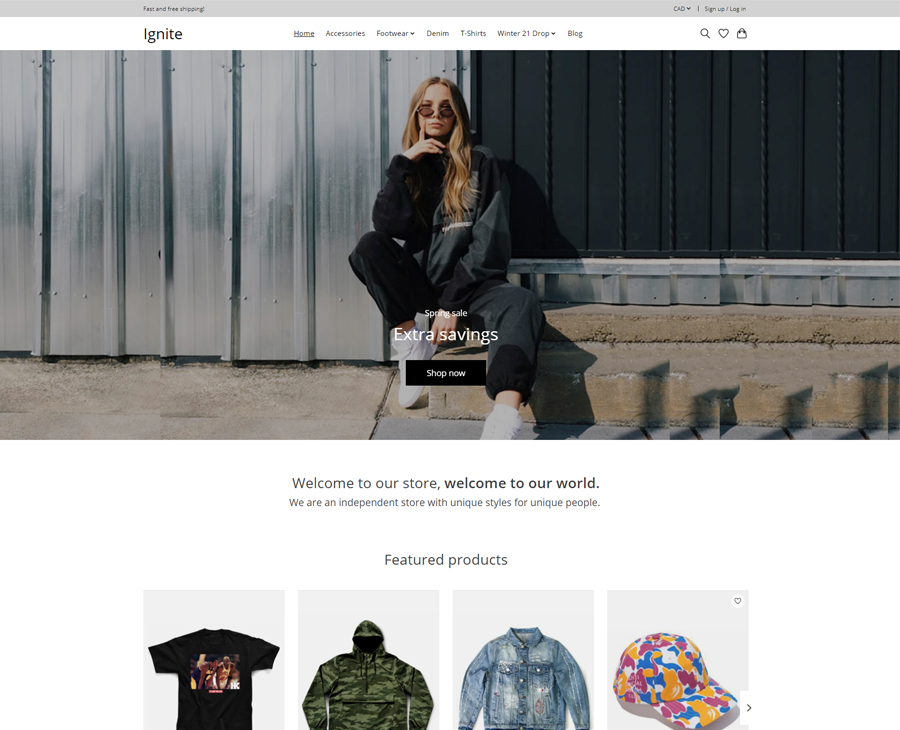 Just one example of how Ignite can be customized.
See more here.
Ignite features a slide-out cart, giving customers an easier way to manage their purchases. It has an improved mobile experience, so you can capture the all-important mobile market; 74% of users are more likely to return to mobile-friendly websites. Maybe most importantly, Ignite does it all without extra loading time, so your site is optimized to make a good first impression.
And, again, Ignite is free-to-use for all Lightspeed eCom users. Given third-party web development can cost you in the hundreds, even thousands, that's good news.
2. Upload great product photos and videos
When customers shop your website, they can't touch or feel the product—they rely on your product photography. A picture is worth a thousand words, especially in eCommerce.
Show products from all angles
With your product images, you need to bridge the divide between the physical and the digital world. This means adding features that improve their viewing experience. Features like a zoom view and a 360 view of your product will help visitors take a closer look at the product from all angles. This also means you need to make sure you're using high-quality pictures that allow viewers to zoom in without the image looking grainy or pixelated.
Show products in context
Lifestyle photos help your customers envision themselves using your products, and it can boost your conversion rate. For example, Brompton Bikes shows their products in use.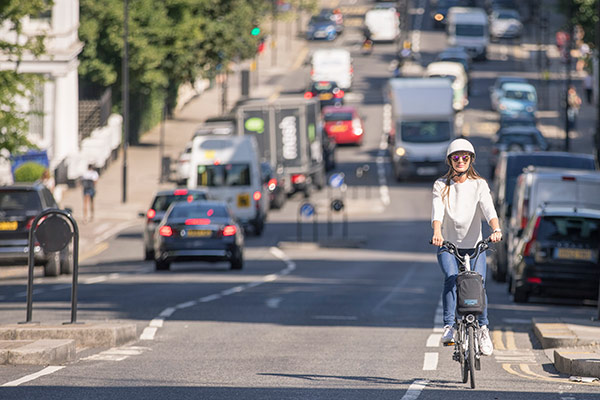 Video is also becoming increasingly popular for eCommerce businesses and helps show your product in action. If your products are better understood when demonstrated, upload a video to answer questions a shopper may have about its use. If they can't immediately understand a product's value, they'll likely click away. It also provides a more dynamic way of showcasing your product.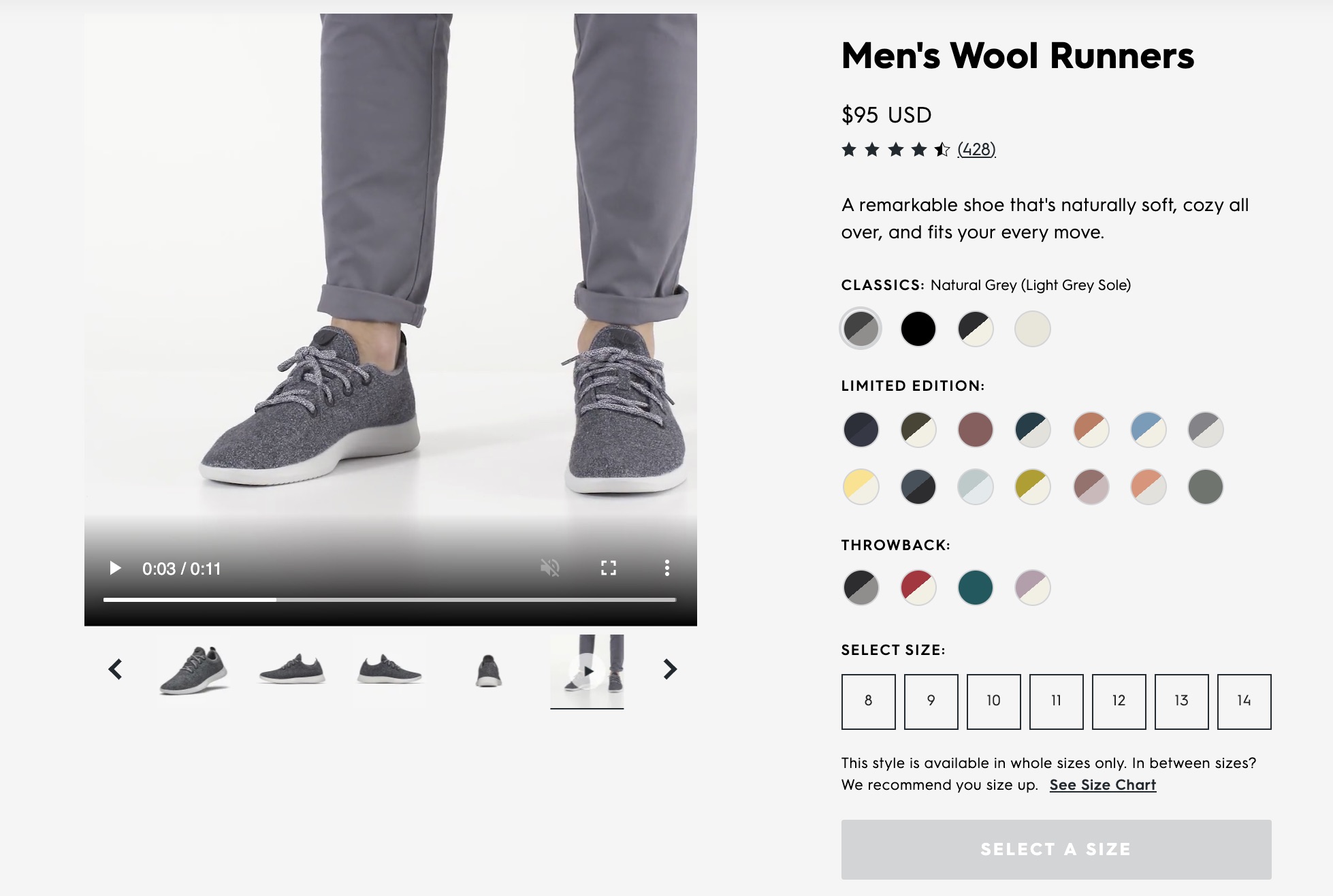 For example, shoe retailer, Allbirds, uses simple videos in their product pages to show their shoes being modelled, giving the customer a more realistic view of the product.
3. Write detailed product descriptions
Having great photos is the first step to creating product pages that convert, but don't skimp on the product descriptions.
Make an audit of your website copy. Is it giving customers the details they need? Since shoppers can't touch the product and photos may not be able to convey details (like materials, for instance), make sure you have adequate descriptions.
Product descriptions should also have the buyer in mind, appealing to their needs and pain points. Similar to your product value proposition, product descriptions need to quickly convey the benefits of your product, as if the shopper is asking, "Why should I buy this?"
Write product descriptions that are thorough but not too wordy. It helps to break down information into bullet points that are easy to read. And to boost your SEO and drive more traffic to your site, be sure to use keywords that shoppers might put into search engines when looking to buy your product.
Ultimately, don't forget to keep your brand in mind. Make sure your voice and tone are consistent in your product descriptions.
For example, consider a golf course setting up their online shop. Customers will be expecting a sophisticated, expert voice in product descriptions. On golf club product pages, the focus should be on the quality of the club and how it might enhance a customer's game. The excited, bubbly tone of a children's clothing store, for example, would feel out of place.
4. Offer free shipping and returns
According to Walker Sands, free shipping is the number one online purchase driver, with 77% of respondents choosing it as the most important option. Not only that, but free delivery has become so commonplace that shoppers now expect it, and don't see it as an added perk, making it an almost necessary part of your offering.
It can also have a positive effect on your bottom line. Orders that come with free shipping average around 30% higher in value, according to Invespcro.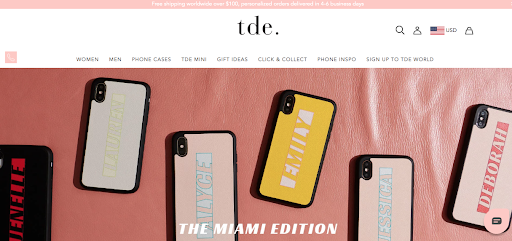 If you opt to offer free delivery to your customers, make sure that it's stated prominently on your website. For example, The Daily Edited advertises its free shipping policy on a banner at the top of its site.
Free returns and exchanges
The second online purchase driver is free returns and exchanges. There are many reasons why a customer might want to return or exchange their product, and while this might be costly for retailers, having a proper returns and exchange policy says a lot about your customer relationship management.
Not offering this type of policy can also result in unnecessary expenses and extra time wasted managing client emails and complaints. This is why having a clear and easy to understand returns policy is key in establishing a seamless customer experience.
Your returns and exchange policy also plays a part in helping you improve your conversion rate.
According to Jeff Moriarty, Marketing Manager at Moriarty's Gem Art, offering free returns and delivery helped their conversion rate, "our conversion rate went from 1.1% to 1.9% once we started offering free insured delivery and free returns with no penalties", says Jeff.
5. Add local delivery and curbside pickup options
Local delivery and curbside pickup give your customers the best of all worlds. They get to pick how they want to shop with you and they don't need to wait for lengthy shipping times. This is important, because 13% of customers would never order from a retailer again if their delivery was late. You may have converted a customer once… but if they have to wait too long, you might not convert them again.
Offering local delivery
Local delivery means that, within a set radius, you'll be the one to deliver customers' packages to them. It cuts down on shipping rates and potentially packaging costs for you, gives customers a set day to expect their package and adds a personal connection to your store.
If you want to offer local delivery, consider:
How far do you want to go?

You probably shouldn't offer local delivery outside of the city or town you're based in—you (or an employee) need to drive to the customers, after all!

How will you deliver packages?

Will you be the one in charge of delivery? Will an employee? If an employee is tasked with local delivery, how will you compensate them for gas mileage?

What day of the week will you deliver packages?

Pick one or two days a week for local delivery to make it easier to manage.

Do you want to charge for local delivery?

While you're saving on shipping costs and enticing local customers to convert with this service, you'll have transport expenses. However, free shipping

is

a big draw, as we said above.

How will you inform customers of your local delivery service?

You'll need to clearly outline the areas you offer local delivery to, the day(s) you deliver and what cost, if any, there is for the service.
Did you know that 68% of American customers have made multiple click-and-collect purchases? Curbside pickup gives customers a way to shop online and pick up their purchase whenever they want. Like local delivery, it cuts down on shipping costs for you.
To offer curbside pickup, set up a new shipping method that costs $0 and allows customers to pay at pickup if they so choose. Inform customers of the hours they can pick up purchases and how long it will take to process curbside pickup orders, either at checkout, in an email or both.
Consider implementing a contactless payment method for when customers come to pick up their purchase.
6. Give discount codes
Everybody loves getting a good deal, and offering discounts can help you boost your conversion rate. 57% of shoppers who use discount codes say they wouldn't have bought the item if they didn't receive a discount.
In fact, searching for discounts has become a regular part of the shopping process for the majority of customers. According to a study by RetailMeNot, 62% of shoppers don't complete a purchase without searching for a code.
Whenever possible, create and share discount codes. One easy way is to capture emails on your site and email special discounts to newsletter subscribers. If you haven't already started one, launching a newsletter is a great way to keep customers informed on your new products and sales, so you drive more interested traffic to your site.
You can also share discount codes with customers on your loyalty program. Customers could earn discounts with points, or you could target program members for big occasions (like birthdays) or for being a highly engaged customer.
You can also post offers for your social media followers and then help drive urgency by putting an expiration date on the discount. Use it or lose it can be an effective way to convert a customer.
7. Let shoppers review products
One of the most powerful ways to convert visitors to customers is to enable product reviews. Nearly 95% of online shoppers read reviews before making a purchase, according to Spiegel Research Center.
What's more, 91% of shoppers trust online reviews as much as a personal recommendation. Reviews serve as social proof that your products are good, and since shoppers can't touch or experience them, they need to take another customer's word for it.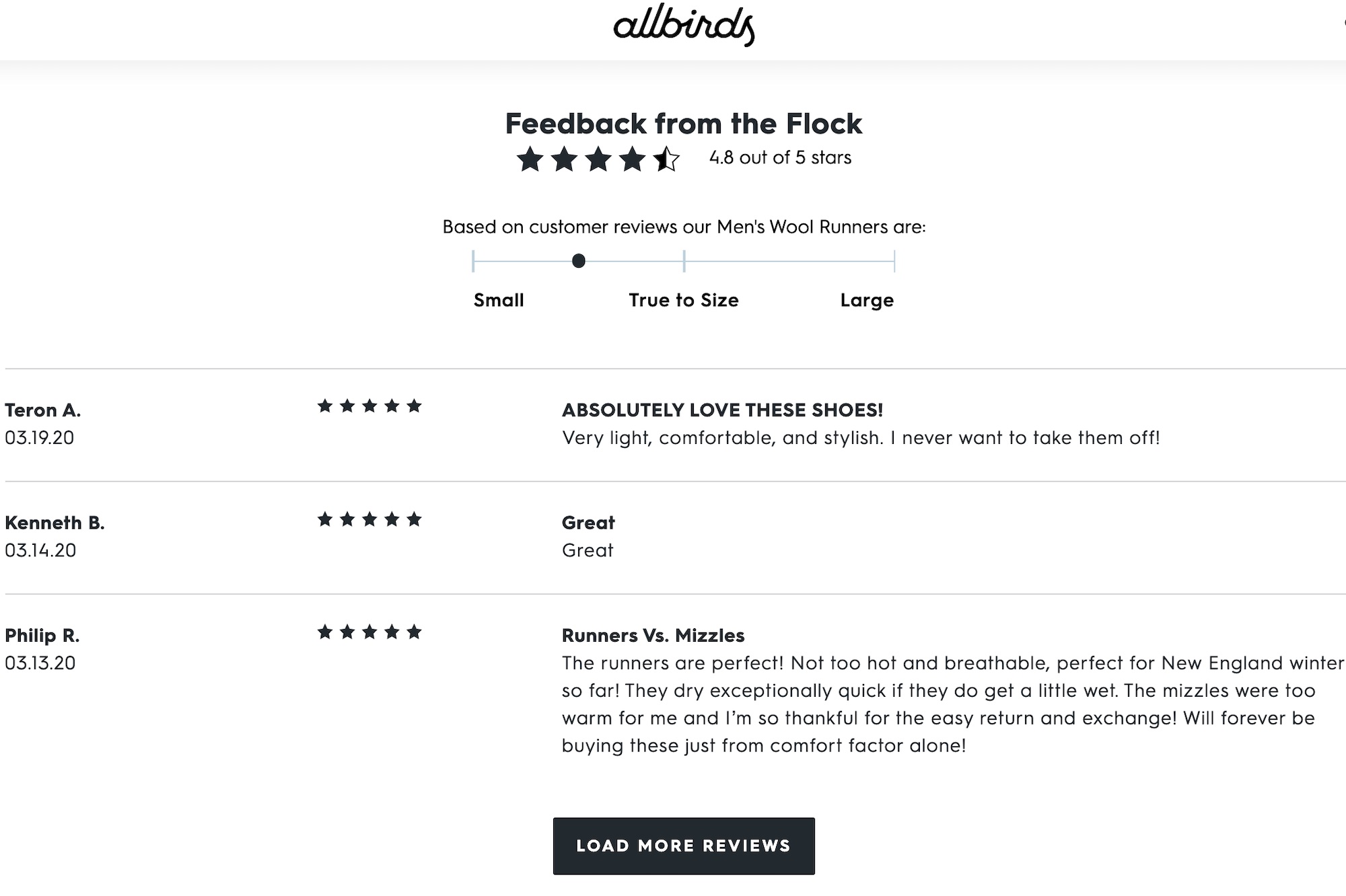 For example, Allbirds makes it easy to review and view product reviews with their star-ranking, comments and a sliding scale that shows how shoe sizes run based on reviews.
While enabling product reviews does open the door for bad reviews, it also gives you an opportunity to address any issues and make things right. 89% of consumers read a business's response to a review. Tap into this conversion optimizer by following up with your customers after a sale to encourage them to review the products they purchased.
In addition to encouraging product reviews on your site, look out for reviews of your business as a whole on sites like Yelp and on your Google My Business profile. Be sure to respond to any negative reviews thoughtfully, if you get any, instead of ignoring them. Seeing you actively replying to reviews can help convert future customers before they even visit your site!
8. Streamline the checkout process
When customers make a purchase, they don't want a long, drawn-out process. In fact, if your check out process takes too much time, you increase your risk of abandoned carts and lower conversion rates.
Approximately 21% of shoppers abandoned their eCommerce order because the checkout process took too long or was too complicated, 28% abandoned their cart because they had to create an account and 5-% abandoned it because of hidden costs or delivery fees presented at the checkout process.
People are pressed for time and they want the purchase process to be quick and easy. Enable guest check out, so customers don't have to create a login to buy. Also consider implementing ways to skip the checkout process altogether, such as with Apple Pay® and Google Pay™.
The bottom line is, make the process quick, simple and transparent.
9. Personalize the shopping experience
Creating personalized experiences for customers is another way to increase your conversion rates. A study by Epsilon found that 90% of shoppers like it when companies provide personalization, and 80% are more likely to do business with companies that offer it.
Offer product recommendations to individual customers based on their purchasing behaviors and interests, and upsell relevant products. A golf pro shop could add recommended matching shorts and hats to the product pages of the shoes they sell online, helping customers build a coordinated look.
Product recommendations also boost sales; a study by Salesforce found that when product recommendations are clicked, they comprise 24% of orders and 26% of revenue. Also, shoppers that clicked a recommendation were nearly twice as likely to be a repeat visitor to your site. So not only is it increasing customer order size, but it's also helping you create repeat customers.
You can also take advantage of personalization with your loyalty programs and email marketing by sending special offers based on past purchases or customer preferences. This is easy to execute and has a strong conversion rate.
10. Add a live chat option
When shopping in a brick and mortar setting, it's easy for customers to ask questions and get answers immediately, but when it comes to online shopping, it's harder to get timely customer service. This gap in service could result in a lost sale.
While email and phone are still viable, tried and true options, having a live chat option is becoming almost necessary in the world of eCommerce. 44% of customers say that talking to an actual person during their online purchase is one of the most valuable features a store can offer.
One of the main benefits of live chat is that it offers minimal disruption to consumer habits. 42% of customers prefer live chat because they don't have to wait on hold, meaning that they can chat with a store representative and continue shopping or browsing the web while they're at it, providing a more seamless experience. Customer representatives also have the opportunity to cater to more customers at once, making sure that people get service faster.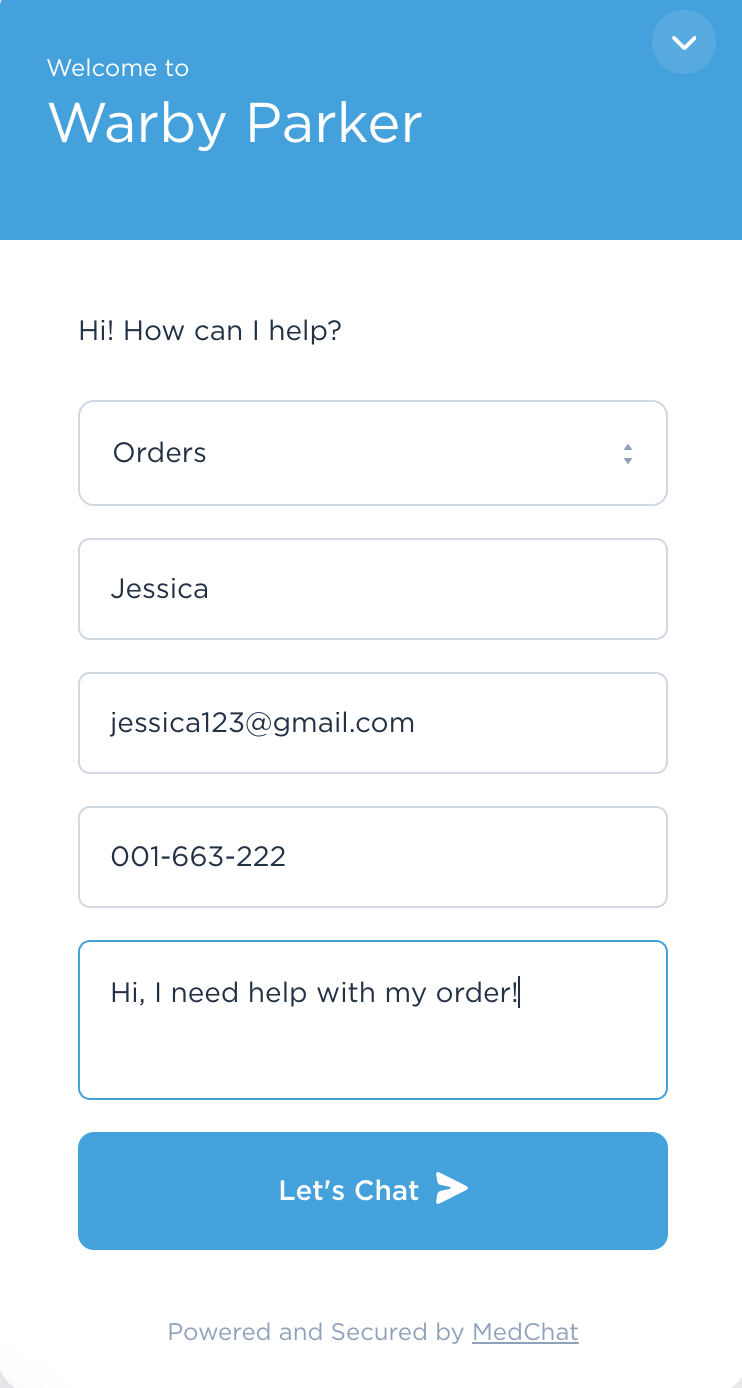 Companies like Warby Parker offer a live chat option for anything from orders and prescriptions to returns and exchanges.
Ultimately, offering live chat helps stores improve customer satisfaction levels. Approximately 92% of customers feel satisfied when they use the live chat feature. With customers becoming more and more accustomed to instant customer service it's time to start chatting!
Set up live chat for your online store
Before you can start chatting, you need a tool to help you do it. To that end, you could use Ikeono so you can respond to customer inquiries from your point of sale.
Be sure you set up an automatic reply with your chat hours. That way, if a customer sends a message in the middle the night, they know they'll still get a response… when you're open again.
11. Send abandoned cart emails
If a shopper abandons their cart, all doesn't have to be lost. You can send emails to entice them to come back and complete their purchase. This approach is called remarketing, and it can be very effective. Abandoned cart emails have a 42.7% click-to-open rate and a 20% conversion rate.
Personalize the email by including images and links to the products they left behind, helping them to pick up where they left off.

You can also re-engage these shoppers by including a coupon code or low-inventory alert in your remarketing effort like Doggyloot Pet Supply did in this eye-catching email. Adding a sense of urgency and can motivate customers to complete the purchase.
12. Try A/B testing
Another way to improve your conversion rate is to test your ideas to determine what resonates with your customers. Use A/B testing on your website and emails. A/B testing is the practice of serving two different groups of customers different types of content so you can see which version converts better.
For example, test checkout configurations to determine which performs better. Or use A/B testing on landing pages to measure conversion rates.
You can also use A/B testing with your marketing efforts. A few of the things to test include:
Subject lines

Send time

Email copy

Design

Banners

Personalization

Photos or images

Offers

Calls to action
13. Leverage retargeting ads
Another way to entice a visitor to come back is with retargeting ads that work when a customer abandons a cart or just browses your site. Display ads populate on other sites they visit, such as Facebook or Google, remind them of their interest in your products.
To do this effectively, you'll need a Facebook Pixel. It's relatively simple to set up and lets you retarget your site visitors on Facebook with ads that feature products they interacted with on your site.
Approximately 26% of customers will return to a site through retargeting. The ad might be just the push someone needs to return to your site and complete the purchase.
14. Add trust signals to your site
Trust signals help customers know your eCommerce site is legitimate. They help you increase your eCommerce conversion rate by making customers feel at ease, knowing the data they transmit to you is safe.
We can sort trust signals into "soft" signals—signals that let customers know you're a real business, not a scam— and "hard" signals, signs that you've taken data protection seriously.
Soft signals your site should have include:
About us page

Contact us page/contact information

Physical address for your location(s)

Terms and conditions for using your site

Privacy policy—this is often required by law!
Hard signals include:
Converting visitors to customers
Your conversion rate is one of your most important metrics, and this eCommerce conversion rate optimization checklist can help you improve your score.
By taking time to set the stage on your website and through your marketing efforts, you can engage with customers, showcase your products in the best light and create a website that's designed to convert.
Want to talk about how Lightspeed could help you hit these points and more? Let's chat about your options.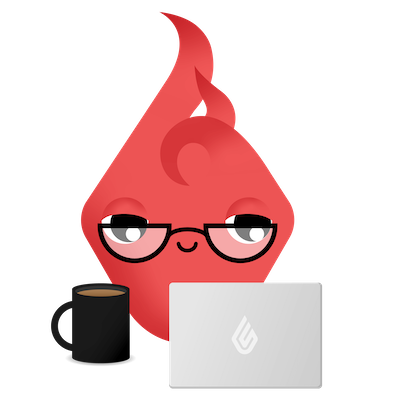 News you care about. Tips you can use.
Everything your business needs to grow, delivered straight to your inbox.