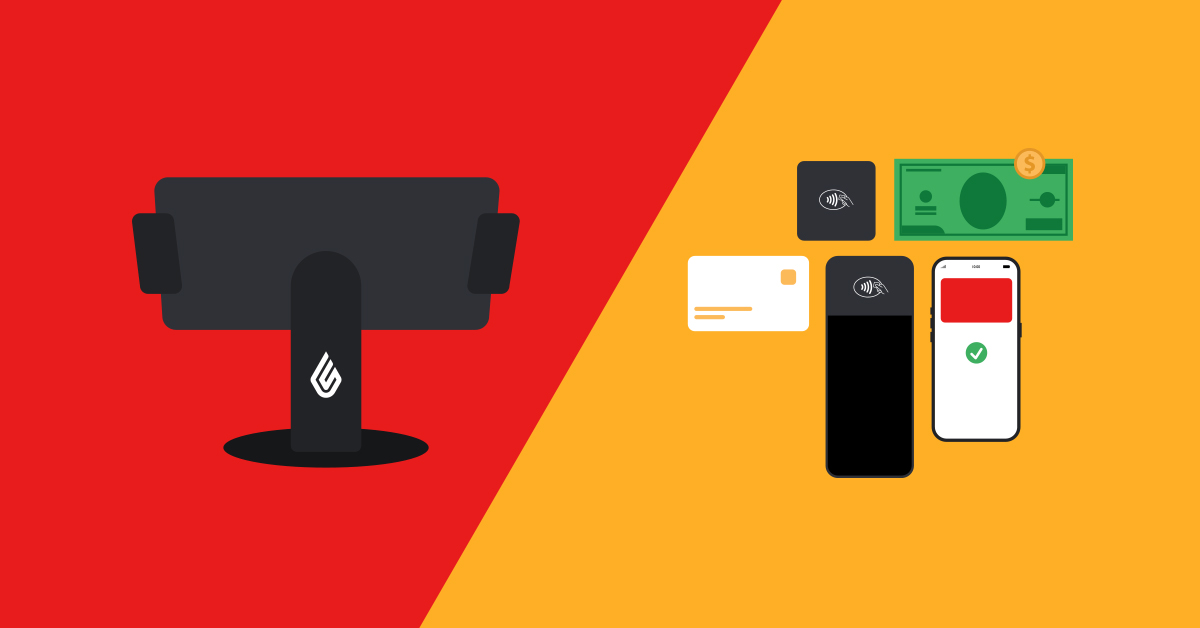 If you've been researching different point of sale (POS) systems, chances are you've come across terms like merchant services, merchant account providers, payment gateway and more. Some of these terms are used in articles and marketing materials interchangeably, but have slightly different meanings, only making things more confusing.
In this article, we'll break down the difference between merchant services and POS systems, as well as define other common terms you'll see when looking into purchasing either.
We'll discuss:
How to choose the right credit card processor
Picking a credit card processor is a big decision. Learn how to find the best one for your business with our free guide.
What are merchant services?
Merchant services is a catchall term to describe all of the financial tools and services that a business uses to process and accept credit card payments.
Merchant services relate to all financial operations, whether it's the front-end checkout experience or the back-end services that business owners use to handle payments. This broad term includes payment processors, various hardware and software, the financial institutions that a business works with and more.

While this term is related to POS systems, these entities are not the same.
What is a POS system?
A POS system, or point of sale, originally referred to the point at which a customer made a purchase, i.e. a cash register. Most modern POS systems do more than just ring up sales and process returns—they can also keep track of your inventory, pull insights on your business's performance and even help you launch and run a loyalty program. Payment solutions integrate with POS systems, which is where merchant services come into play.

What do merchant services do?
Merchant services work together to help move money from a customer's bank account or credit card account into your business bank account. Here's a quick overview of the process for card-present (in-store) transactions:
A customer hands you their credit card to pay for an item.

The card is swiped, tapped or inserted into a credit card terminal, or entered manually. Your credit card terminal is connected to a payment processor.

The payment processor checks to see if the customer's banking institution will approve the transaction.

If the transaction is approved, then the purchase is complete and the customer walks away with their item.

The payment processor takes a small fee from the amount the customer paid and deposits the remaining amount into your bank account.



We can also break down the process of card-not-present (online) transactions:
At checkout, the customer enters their credit card information.

The payment processor verifies that there are available funds to process the transaction.

Once the sale is authorized, the customer's account is debited and funds are deposited to your business account after the processor takes a small fee from the amount the customer paid.
To learn more, read our detailed guide on how to accept credit card payments.
What are the different types of merchant services?
We've listed a few merchant services you'll need in order to accept credit card payments in store and online.
Credit card processing terminal
This is the machine that you insert your credit card into when you check out. Depending on the type of business you run, different terminals suit different needs. For instance, wireless, hand-held payment terminals that connect via Bluetooth are well-suited for businesses that run pop-up shops or have curbside pickup. Countertop terminals are a staple for businesses of all sizes and needs.

It's important to use payment hardware that is compatible with your payment processor. Doing otherwise can lead to security and connectivity issues—incompatible terminals may not even work at all.
A payment processor
A payment processor facilitates the transfer of funds between the issuing bank (a merchant's account) and the acquiring bank (customer's account), enabling secure transactions.
The payment terminals you use only work if you also purchase a payment processing service. However, not all processors are created equal. While every processor will take a small fee with each transaction, it's best to look for one with no hidden fees

A merchant account
This is a type of business bank account that lets you accept and process card transactions. Some payment providers take on the responsibility of maintaining your merchant account, which saves you time.
Did you know? With Lightspeed Payments, you'll become a merchant of record. That means we manage and maintain your merchant account for you, ensuring that funds reach your business bank account efficiently and safely.
A payment gateway
Since you can't insert a credit card into a physical terminal while you're online shopping, you need a payment gateway in order to accept payments for your eCom store.
A payment gateway is the software that authorizes online payments and enables credit card information to be sent from your online store to the payment processor.
A point of sale system
A point of sale system allows you to ring up customers. Most modern point of sale systems come equipped to handle card transactions, and can help you track sales, keep records, pull advanced reports and so much more. An integrated payment processor will link directly to your point of sale to make for a more efficient checkout experience, as well as minimize fraud and human error.
The hardware and software you use for your POS setup depends entirely on the needs of your business and customer base. It's an important decision to make since you manage much of your business operations from your POS, so make sure you research options thoroughly.
How much does it cost to use merchant services?
Look carefully into pricing models when you're shopping around for merchant services. It's important to be aware of all the fees associated with a service to ensure you won't exceed your budget. Sometimes these fees aren't immediately clear, so be sure to read the fine print or contact providers for clarity.

Let's look at some of the pricing models and fees you'll come across on your hunt for merchant service providers.
Interchange plus
Interchange plus pricing may seem complicated, but it offers the benefit of transparency. With this model, you pay the interchange fee (the fee established by the card network) as well as a flat processing fee for each transaction.
This model gives you a breakdown on your credit card statement of all the fees you're paying for each transaction. This information helps you understand your exact expenses, allowing you to budget accordingly. Knowing each and every fee you're paying to process payments can help you cut costs and save money in the long run.
Flat-rate
Flat-rate pricing is common among payment providers. This model involves the payment provider charging you a percentage of the transaction plus a small processing fee. Typically, there will be one flat rate for card-present transactions and one different flat rate for card-not-present transactions.
For example, Lightspeed's rate for card-present transactions is 2.6% + 10¢, while the rate for card-not-present transactions is 2.6% + 30¢.
Flat-rate pricing is easy to understand and predictable, which is helpful for business owners because they can better map their monthly expenses.
Tiered
Tiered pricing—also known as bundled pricing—is the priciest and least transparent, so we recommend that you steer clear of companies that offer this model.
Tiered pricing involves a processing fee and transaction fee. It's similar to the flat-rate model in that way, but the key difference is that transactions are split into three categories: qualified, mid-qualified, or non-qualified. Depending on the tier a transaction falls under, the fixed rate will vary.
With this pricing model, it's difficult for you to know how transactions will be categorized, as this information isn't disclosed by the processor. You may think you're getting a good deal when you sign up for a processor that offers tiered pricing, but it's only because they'll quote you the cheapest tier. Then after you're locked in, they'll charge you more than you expected by categorizing transactions into more expensive tiers.
In this way, tiered pricing is deceptive and lacks transparency—you'll likely end up paying much more than necessary.
Other potential fees
When sizing up merchant service providers, keep in mind that you have bargaining power when it comes to processing fees. Ask for quotes from the companies you're interested in to get a better picture of pricing structures.
And we can't say it enough: read the fine print before you sign any contracts. Check for extra "hidden" fees that companies may not list up-front. Some of these fees include:
Equipment fees

Chargeback fees

Payment gateway fees

Annual or monthly fees

Setup fees

PCI non-compliance fees
Which providers can I go to for merchant services?
There are plenty of merchant service providers out there, all with varied offerings and pricing models. Depending on the kind of retailer you are, you may find yourself drawn to certain providers over others. For instance, if you're an omnichannel retailer or plan to become one, it's best to go with a merchant service provider that is adaptable to both your online shop and brick-and-mortar store.
Here are just a few examples of merchant service providers:
Lightspeed Payments
Lightspeed offers POS software and hardware as well as integrated payment processing. Lightspeed Payments allows you to manage and accept payments both online and in store. It's perfect for omnichannel retailers as well as businesses that only operate online or in-store.
Lightspeed provides merchants with compatible payment hardware. Plus, for online payments, Lightspeed works directly with payment gateways to ensure funds are securely deposited in your account.
Lightspeed's rate for card-present transactions is 2.6% + 10¢, while the rate for card-not-present transactions is 2.6% + 30¢.
PayPal
PayPal is a payment provider that's primarily used by online businesses. PayPal manages the payment gateway, meaning you don't have to worry about using a separate gateway provider.
For US customers, PayPal's rate is 3.49% + a fixed fee.

Square
Square is a payment processor and POS provider that offers its services to both online and in-store retailers. Square also provides payment hardware, such as card readers, to merchants.
Square's processing fees for card-present transactions is 2.65% and 3.4% + 15¢ for card-not-present transactions.
Integrated payments vs. non-integrated payments
Payment processing can either be integrated or non-integrated with your point of sale. With integrated payments, your payment processor and POS work together, so that when a customer inserts their card, the amount they're paying is automatically recorded in your POS. You can then use this data later on to see how many sales you've made and for which amounts and items.
With non-integrated payments, you need to manually input the sale amount in your terminal, and then manually mark the sale as complete in your POS. This is much slower and inputting numbers manually means there's a higher chance for errors.
Integrated payment processing tends to be the better choice. Among other benefits, you'll be able to process orders with more efficiency and save time closing out your day.
Merchant account providers vs. payment service providers
Merchant account providers are companies that offer merchant accounts, which are bank accounts needed to accept credit card payments. Merchant account providers help you open this type of bank account and can also pair you with other necessary tools to take payments, like a credit card terminal, payment gateway and POS system.
Instead of giving each business their own merchant account, payment service providers put funds from all the businesses they work with into one merchant account, and then distribute them accordingly into each business's bank account. Like merchant account providers, payment service providers can also set you up with related software and hardware (POS, payment gateways etc.). It's typically faster and easier to sign up and get started with a payment service provider than a merchant account provider.
Choosing the right merchant services for your business
There are many different components that make up merchant services, so you have a lot of options for your business. To make the best choices, ask yourself the following questions:
Which kinds of payments do you want to accept? Do you want to accept credit cards and offer contactless payments or accept cash only?

Are you going to be taking payments in store, online, or a combination of both?

Do you need a POS system, a credit card reader, a payment gateway, or all three?

If you plan to accept credit cards, what is your budget (keeping in mind that there are fees for each transaction)?

Do you plan to use an integrated or non-integrated payment processor?

What kind of customer service do you expect from a merchant service provider?
The answers to each of these questions will help you narrow down your search and find partners and products that work for your specific needs.
Get started with everything you need to take payments in store and online
Flexibility is the new normal when it comes to payments. From contactless to gift cards to Apple Pay and Google Pay, customers expect your business to accept payments in many different forms.
Looking for merchant services that integrate seamlessly with the rest of your business? Talk to an expert to learn more about how Lightspeed Retail, Payments and eCom can help you work smarter.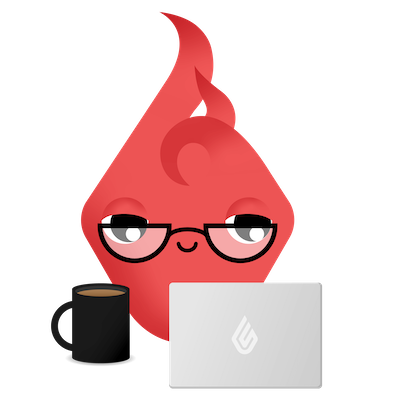 News you care about. Tips you can use.
Everything your business needs to grow, delivered straight to your inbox.