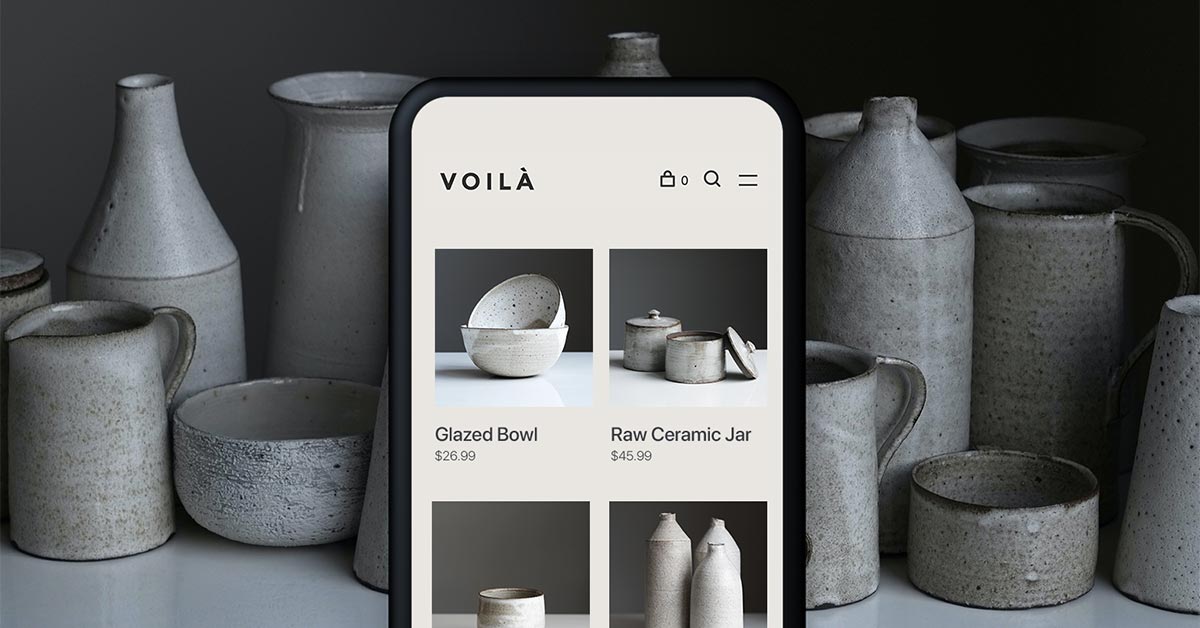 Aside from your eCom site's overall design, professional-looking product photography will largely determine whether or not people like using it to shop. Improving your eCom store's usability can be as easy as having great product photography.
It's important to remember that online shoppers don't have the same sensory experience as those who shop in-store. They can't touch, try, or feel the products you sell. Great eCom product photography understands this reality and goes above and beyond a simple frontal shot to demonstrate a product's texture, fit, and appearance.
Even if you're inexperienced using a camera, you can take great product shots that increase how much you sell online. That's why we've listed ten tips for great DIY eCom product photography. Apply them during your next shoot to make your eCom site look more professional and generate more sales.
Here are 10 surefire ways to improve your eCommerce product photography:
Learn how to bring your retail business online
Becoming an omnichannel business means you're ready for whatever life throws at you—from extended store closures to evolving customer expectations. Learn how to bring your products online and start selling fast with our free quickstart guide.
1. Make your image sharp
The single most important thing about any product photography on your eCom store is the sharpness of your images. Blurry, pixelated photos will make it harder for shoppers to get a clear picture of your product, and will ultimately have a negative impact on user experience.
Poor image quality makes visitors perceive your website as less trustworthy, and they'll likely set their sights elsewhere pretty quickly. Make sure you're using a camera with good aperture range–the lower the aperture, the easier it is to focus your camera's lense on the product you're trying to sell, and take a sharper, clearer photo that does the product justice.
2. Photograph the entire product
This tip seems pretty obvious, but it still needs to be said. Make sure that the entire product is visible in its photo!
Your product should be straight, level, without wrinkles, and have a decent amount of blank space around it. If not, your brand will suffer. People see poor product photography and assume that your store doesn't pay attention to details. Imagine what they start assuming about your service, order fulfillment processes and customer service? It's best to avoid that risk altogether.
Clean product photography clearly communicates to potential customers that you're a reputable business, not a hobbyist.

3. Adjust your photo exposure
Ensure that the product is properly exposed. This means that multiple light sources are sometimes needed to prevent shadows and dark areas on your product.

Pro tip: It's a lot easier to adjust exposure if the image is dark and needs its exposure increased than it is to decrease exposure on an image that is washed out by too much light. Consider using a lightbox while shooting to keep your lighting consistent.
4. Keep you sizing consistent
Ensure that you consistently have a big enough margin between each product and its border. It assures that the product has room to breathe. If your product photos aren't all the same size, it can negatively impact your customer's browsing experience. Visually, it looks unbalanced.
5. Place your products front and center
Place your product perfectly in the center of the frame and always photograph products from the same angle. This makes your eCom store look unified, balanced, and organized.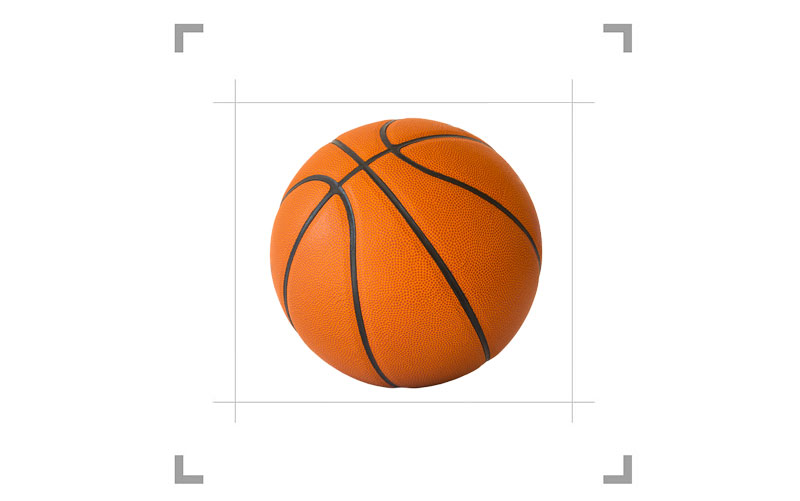 Pro tip: Investing in a camera tripod helps you make every photo look the same (and don't forget to mark where you place the product with tape).
6. Remove any background
Removing the background of your product images gives your eCom store a sleek, modern and consistent look across the board.
Doing so gets rid of any unwanted shadows or colors around the products and instantly makes your product photos look more professional. Plus, focuses your customers' attention on what matters most — what you're selling.

After editing your images, you need to save them in .png format because it's the only image file type that supports transparent backgrounds. The best way to know if your export worked is if your product is surrounded by these squares. Those mean that the background is transparent and it will take on whatever color your site's background is.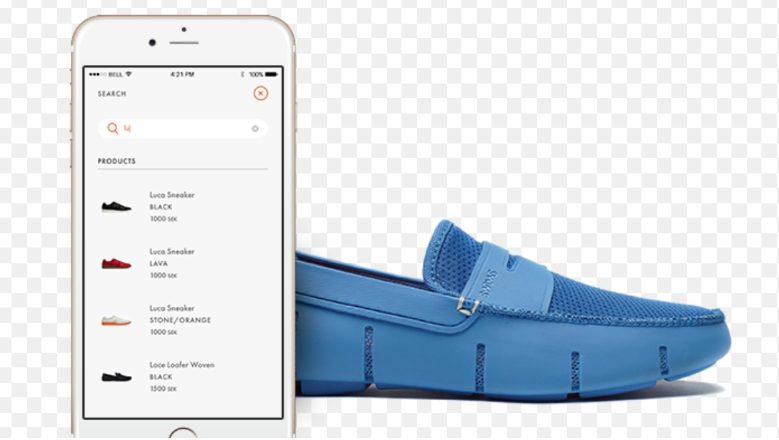 7. Add reflections
Adding product reflections to give them a luxurious appearance and add depth to your eCom store's product photography.

Pro tip: Only use reflection effects for product photos in the front-facing view like above. If the product image is more of a flat lay, there wouldn't naturally be a reflection. In that case, it's best to avoid reflections altogether.
8. Feature more than one image per product
In an ideal world, you'd showcase multiple images per product. Why? Put yourself in a customer's position — you want to see the product from different angles, see zoom-ins of the product's details, and see how it looks on an actual human being.
As we mentioned earlier, eCom shoppers don't have the same shopping experience as retail customers. They can't try a product on. They can't see all the details for themselves. You need enough images and product information (like size charts and outfit inspiration shots) to adequately showcase the product to assure that your eCom store is converging browsers into paying customers.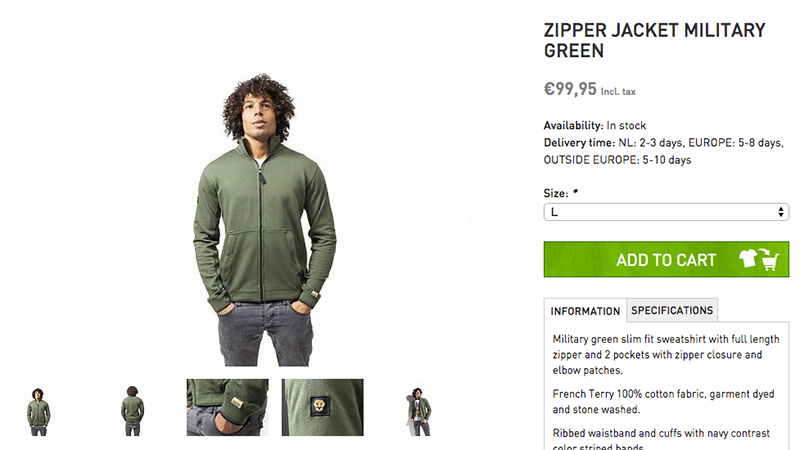 Pro tip: If you're going to use a model for your eCom shoots, we recommend mentioning the model's height and what size they're wearing. It helps customers visualize how the product will fit on them.
9. Watermark your images
You're investing a lot of time into your eCom store's product photography. Consider watermarking your product photos to prevent people who sell the same (or similar) products from using your photos without permission.
If you decide to watermark your product photos, consider making it discrete. You still want the focus to be on the product, not on a prominently featured watermark like the one below.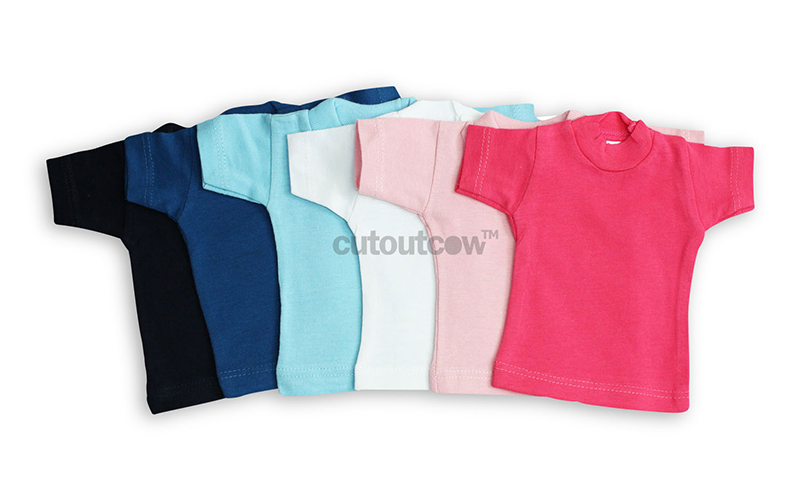 10. Showcase each product color
If you offer your product in multiple colors, make sure you're showcasing each color. Your objective for eCom product photography should be to show your customers' every available color. If they like more than one color, you just increased your cart size and order value. Win!
Instead of taking more than one product photo for multiple color variations, take one (great) photo, duplicate it and change the color like Canada Goose did for their parka below.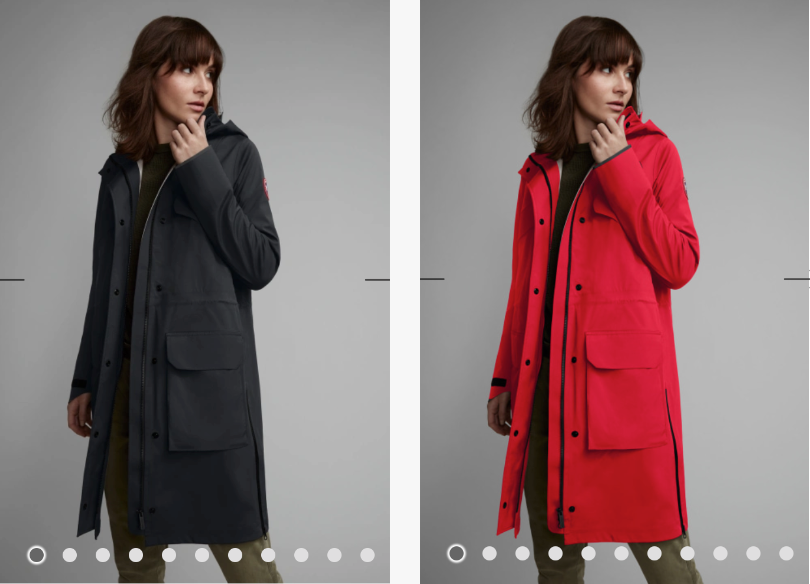 Your eCom product photography makes a big difference
The photos you use on your eCom store are one of your greatest assets. When done well, they'll improve your customers' online shopping experience, increase your site conversions and average shopping cart value. When done poorly, they do the exact opposite.
Follow these nine tips and level-up your eCom site's product photography. Now get snapping, you eCom phenom!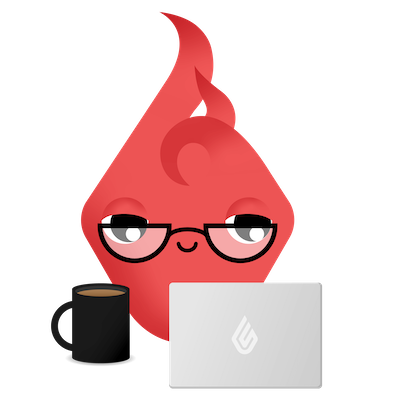 News you care about. Tips you can use.
Everything your business needs to grow, delivered straight to your inbox.