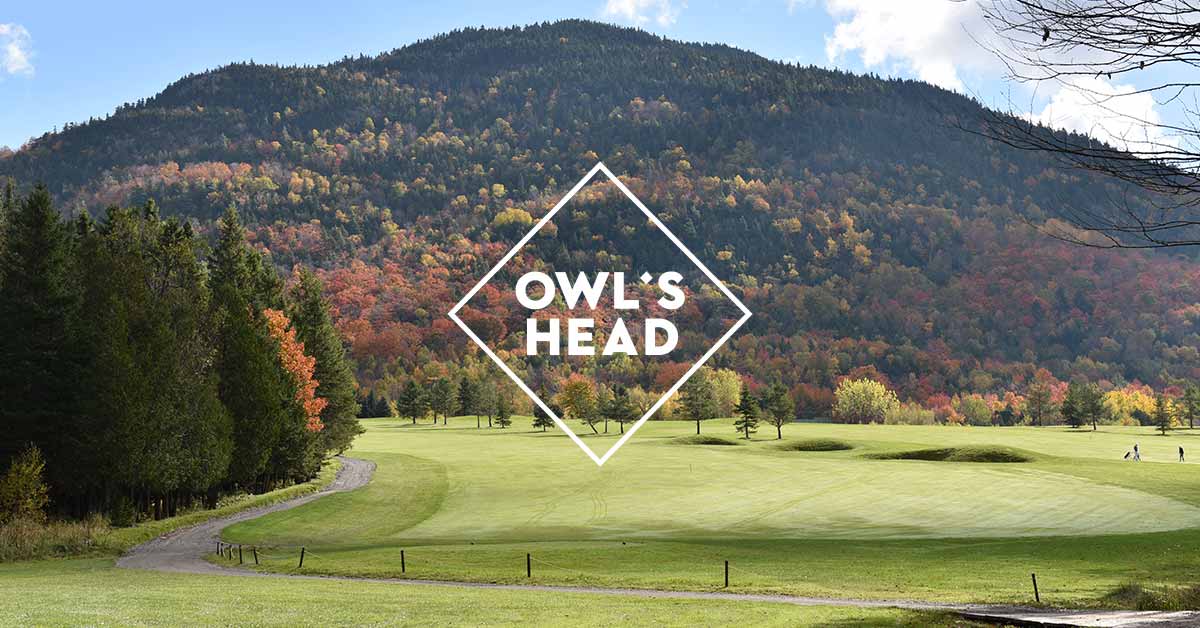 When Owl's Head's golf course partnered with Chronogolf nearly 10 years ago, they never expected to find themselves helping to design the future of golf course management. Mont Owl's Head, located in Quebec's Eastern Townships, is a praised location for Montreal residents looking to escape the city and spend time in the great outdoors. The four-season mountain resort, overlooking the superb Memphremagog lake, started off as a hobby for a local electrician named Fred Korman. He had a vision for his community and today, more than 50 years later, Owl's Head offers world-class amenities such as the fourth-highest ski center in the province and a championship-calibre golf course overlooked by a magnificent fieldstone clubhouse.
Owl's Head Golf Course and Lightspeed Golf have a longstanding partnership that dates back to 2012 when our team was a small tech startup with big ambitions named Chronogolf. The strong relationship that we established over the years has been instrumental in developing the industry-leading golf management system we have today. Customer-led product development and innovation is what truly allowed us to build a system tailored to the needs of today's golf courses. To celebrate our collaboration and 1000th customer milestone, we sat down with Luc Saint-Jacques, who was the Sales & Marketing Director back when this all began and discussed the long journey we've gone through together.
(This interview has been edited and condensed for clarity).
What was your golf course's reality before Chronogolf?
St-Jacques: Like many golf courses, we operated through phone reservations and at that time, this workflow worked very well for us—we didn't have any issues per se. It wasn't until we started attending roadshows and other facilities that we realized how much modern technology had to offer. Unfortunately, what limited us in adopting modern technology was the fact that, even though our partnership began less than 10 years ago, we just started having access to high-speed internet. While still weak, our internet connection was improving every year, and at that time, cloud-based management systems were not as sophisticated as they are today, which made its adoption increasingly possible.
How did your partnership come to life?
St-Jacques: During the winter, one of my responsibilities was to attend golf expos to sell bundles and packages in preparation for the upcoming season. As previously mentioned, these events also allowed me to familiarize myself with new technologies on the market and in 2012, I stumbled across Chronogolf. I had a long conversation with Guillaume, JD & Fred, the founders of Chronogolf, who shared their product and vision with me. While the product wasn't, at that time, the most powerful on the market, I saw tremendous potential in these young entrepreneurs and I knew they were passionate innovators—they reminded me of Owl's Head's founder Fred Korman.
After a few weeks of discussion, we decided to implement the Chronogolf platform at our facility before the season began. The deal had absolutely no money involved, it was a give-give situation based on mutual learning and trust. For us, this deal was the perfect opportunity to test modern technology at our facility which had limited internet access. As for Chronogolf, it gave them the chance to grow their presence in the industry and build their product based on direct feedback. This is what Chronogolf has always been about, creating a system with golf courses, for golf courses—you guys never tried to tell us what features were good for us but rather asked us what features we needed.
How did your staff and customers react to the new system?
St-Jacques: As soon as Fred Korman gave his approval to go ahead with the new system, the entire team jumped on board—we were a family business and everyone trusted the owners. Before starting any product training, I took the time to sit down with the team and demonstrate some of the features the system had to offer. They immediately saw the benefits—it would help facilitate their job and improve the customer experience. The Chronogolf management team also made a very strong impression on our staff when they came down to our course to meet everyone and give the product training in person. It demonstrated how much they cared and had our best interests at heart.
Once the system was up and running, we got nothing but positive feedback from our golfers and if anything wasn't working properly, our staff contacted your support team who fixed it immediately. As the person in charge of sales & marketing, I always found that our old system didn't capture any useful data which made it difficult to learn anything about our customers and in turn, market to them appropriately. With Chronogolf, I now had the information I needed to know which marketing channels to use and how to communicate a relevant message to my customer base. I also wanted to take a moment to mention that, one of the things we loved most about our relationship is that our two businesses grew in tandem—as our operation was becoming more complex and our internet connexion became stronger, you built more and more features which we could pick and chose to meet the new demands of our establishment.
Do you have any final comments about your experience?
St-Jacques: While our experience with Chronogolf is very unique, I know you treat every single customer with the same care and attention. Your priority has always been to offer the best product and service in the industry and that has never changed. Even though you are now part of the Lightspeed family, it still feels like we're dealing with a small family business and that's why Owl's Head's current management team is still using your system to manage their golf course 8 years later. You guys have come a long way in such a short time frame—which comes as no surprise for me. Congratulations on your 1000th customer, I am happy to see how joining Lightspeed has catapulted your growth while fueling your passion for innovation.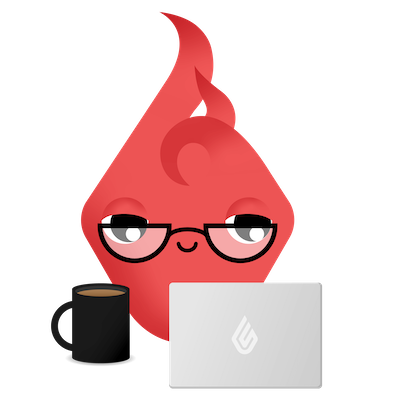 News you care about. Tips you can use.
Everything your business needs to grow, delivered straight to your inbox.