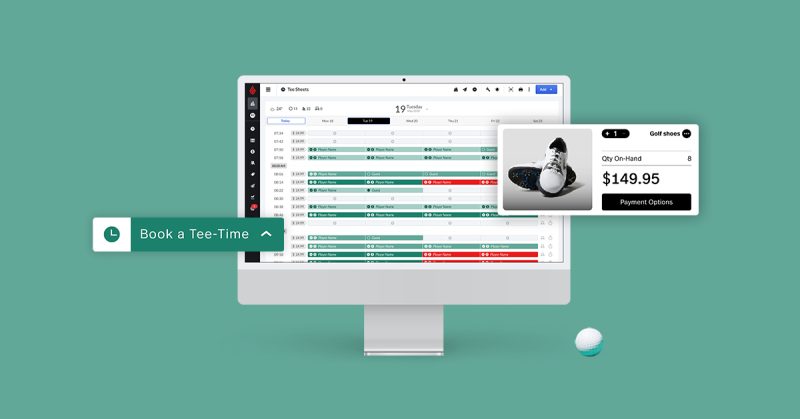 For golf course operators, the right golf course management software is like the perfect caddie. From offering up the right information and simplifying things to providing the right tools at the right time, it's a crucial partnership. And when you're trying to simplify and scale your golf course business in a rapidly changing consumer landscape, the right partnership (or in this case, platform) is essential.
Whether you're in the market for the first time or you're looking to make a switch, it's important to understand what you want out of your golf software. From the initial investment and the need to re-train your entire staff to making a case to ownership, this can be a daunting decision.
So before you go any further, here are 12 thought starters to set you on the right path.
The Golf Management Software Buyers Guide
This free guide shows you how to asses your current and future needs so you can ensure the system you choose can support your business now and in the future.
1. How will new software help me take and manage tee times?
At this point, you are used to your system of taking and managing tee times. However, that doesn't mean that it's not worth switching. The right golf tee sheet software will not only help manage bookings in a way that makes sense for your golf course, it will also help you grow your business. Instead of taking bookings, you'll be able to use those bookings to create a robust database of customer information you can use to market to golfers, build loyalty and make the booking process more efficient.
3 things to look for from a good tee sheet:
Improved marketing to players on the tee sheet
Easy data capture and analysis
Ease of use for staff and customers
2. How will my online and mobile engine work?
A missed booking means you could be leaving money on the table. Using an online booking system can help market your tee times, fill up your tee sheets and organize your day more easily. A digital booking experience makes it easier for customers to find available tee times on their own so you focus on the bigger picture.
A well-crafted online booking engine will have an aesthetically pleasing, functional design on both desktop and mobile. The more simple and efficient the booking engine, the less likely it is that golfers will abandon the booking process.
Keep an eye out for the following features:
Selection and reservation of tee times
Selection of number of players
Selection of number of holes
The ability to share booking information with their friends
Additional booking options (i.e carts, merchandise and club rentals)
Payments
Management of their house account and memberships
If you do opt for a mobile application, it's important that it has the same features as your website's booking engine and that it provides a great user experience on mobile. You should also consider add-on features, such as an app that can track scores and handicaps and send timely push notifications (i.e regarding their reservations or weather issues).
Learn more about online tee sheet and booking software here
3. How will I manage memberships?
Member management is a cornerstone of many golf clubs and an integral part of ensuring long term customer relationships. The right golf course management software will prioritize membership management and help you simplify things for your most loyal customers. From consolidating payments between the pro shop or restaurant to helping you manage house accounts, communicate with members and automatically renew memberships, it's essential to find a platform with a wide range of functions.
4 things to look for in a new member management system:
Automated processes
Consolidated reports
Easy to understand, automated subscriptions
A world-class member experience
4. How will it help me market my golf course?
Running successful marketing campaigns is key to driving sales, regardless of what business you're in. Currently, you may find yourself unable to devote much time to marketing duties due to a backlog of day-to-day operations. The right golf software should help in both of these areas: not only should it offer the tools you need to run effective digital marketing campaigns, it will also help simplify daily operations to the point where you can focus on growth initiatives.
Three types of marketing functionality to look for:
Email Marketing
SMS Marketing
Social Media Marketing
With these marketing tools, you can directly communicate with your customers. This can include messaging about deals/promotions, course information, news, weather updates, upcoming events and so much more.
5. How will I keep my customers coming back?
Acquiring new customers is five times more expensive than keeping an existing customer. So to keep costs down and drive more top-line revenue, keeping your current customers happy should be a major priority. But how do you keep track of and incentivize these customers? The answer is a loyalty program.
Reward your most dedicated customers and encourage new golfers to return to your course by setting up a system that encourages repeat visits. The right golf course management software will come with features and integrations that make this easy and scalable.
Consider these two options:
VIP Program: Customers who spend a certain amount of money are able to redeem certain perks that others aren't eligible for. For example, a customer who spends over $5000/year receives 10% off at the pro shop.
Rewards System: An incentive program that allows customers to collect points and redeem them for rewards, such as discounted rounds, food or pro shop items.
6. How will the software help me analyze performance?
Accessible, easy-to-read data is key to making better business decisions. It's essential that your new golf course management helps you access the business intelligence you need to make your business more profitable. Not only should your platform automatically monitor and log this data, it should make it easy for you to pull different reports that offer an up-to-date view of your course, your staff and your operation overall.
Here is some reporting functionality to look for:
POS: Historical sales data, customer profile sales, and inventory management are options for POS functionality.
Key Metrics: These are business intelligence reports like total revenue and average round price.
Occupancy: These are day-to-day reports that show you average attendance levels, which customers play most and rounds per time slot.
Robust reporting features can only help your business. You can manage your dashboard to show you the most important metrics, but you should be able to tailor your reporting to your experience and overall preference.
7. How will it make my pro shop more efficient?
Whether you're running a small or large pro shop, modern golf POS software can help you easily make sales, take payments and track inventory. You don't need the most complicated system on the market, the key is to look for ease of use and functionality. Can it accurately track inventory and process sales? Great, you've hit the baseline.
Next, consider whether it can:
Track the sales of individual items?
Create customer profiles that connect to your players on the course?
Connect to an eCommerce store? (Take your pro shop online!)
Like any modern retail store, the pro shop should be able to take payments and update inventory efficiently and with no hassle. When reviewing the data you can then decide to eliminate merchandise that isn't selling and make better business decisions about what merchandise you keep on hand.
8. How can it help with my restaurant operations?
Long gone are the days of taking orders with pen and paper, and broken lines of communication between the service staff and the kitchen. Upgrading your restaurant POS will help you speed up service, stay more organized, flip more tables and ensure that golfers leave happy. What should this POS system be able to do?
Charge bills to house accounts
Create optimized floor plans
Take orders and send them directly to the kitchen
Use a self-ordering system in the form of a kiosk
Follow players from the course to the restaurant with a tee sheet to POS integration
The first function is especially important if your course requires food and drink minimums. By charging the house accounts, you can easily pull up reports for any guest enquiring after their running totals.
9. How will this software help with tournaments, lessons and events?
Tournaments, lessons and events are key sources of additional revenue for many public and semi-private courses. They are also essential to community building and fostering positive relationships at your facility. When looking for a new golf management system, look for software that makes it easy to manage all three:
What to look for:
Simple and easy registration
Accurate reporting of expected attendance
Event and tournament creation interface
Integrations with lesson and event management software
We all know how frustrating disorganized tournaments and events can be. Select a system that can move golfers through the process as quickly and easily as possible. This will foster a positive reputation for your course and make it one that golfers will want to return to.
10. How will I sell my tee times?
By now, you know how to get golfers to book prime tee times. But what about the less frequented time slots? After all, every golf course has slower periods where time, season and weather impact demand. How do you promote those slower times and encourage golfers to play? Your golf management software can help you implement a few key strategies that can boost tee time conversions.
Four strategies you can use to increase bookings:
Promotions
Gift Cards
Ticket Books and Packages
Dynamic Pricing
Using one, or all of these strategies will help you drive more traffic to your website and encourage golfers to book more tee times once they land there. The golf course management software you select should be able to help you put these plans into action.
11. How will I pay for the new golf software?
So, you've reviewed the questions above and you're starting to realize what you want out of your new golf software. The question now becomes how to pay for it? Yes, you want a system that gives you more functionality, but you also want it for a price that aligns with your budget. When reviewing the billing options of different software providers, consider whether or not they offer the following options:
Fixed monthly rates: A fixed rate that gets paid monthly.
Offseason rates: When courses aren't running the entire year, you can pay for a limited version of the system that operates seasonally.
Bartered tee times: A common type of golf management system payment. You allow the platform to sell off unsold tee times on their platforms for a discounted price.
Bartered fix rate on processing fees: This arrangement is newer in the industry. Essentially, every transaction takes a fixed transaction price (i.e 1.5%). You pay for the software only when making transactions.
12. How will I implement the new system?
After paying for the software, the next challenge is how to get it up and running at your course. You can have the most high-tech, expensive system on the market, but if it's challenging for you and your staff to use it properly, it's worthless. When starting something new, the first step is the most important: thorough, systematic and constructive onboarding sessions set you and your staff up for success. Other things to look out for:
Customer Success Managers
24/7 Live support
Live training sessions
Robust video training library
Ready to make the switch?
Whether you're moving to a new golf course management software for the first time or you're interested in switching providers, we hope these questions have put you in the correct frame of mind to make the best decision for your course!
If you're ready to learn more about the features above, don't hesitate to download our complete buyer's guide or get in touch with one of our experts to learn more about our leading golf course management software.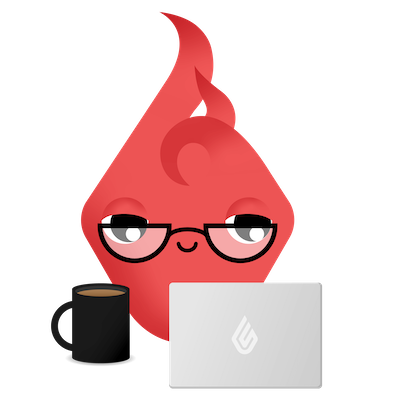 News you care about. Tips you can use.
Everything your business needs to grow, delivered straight to your inbox.