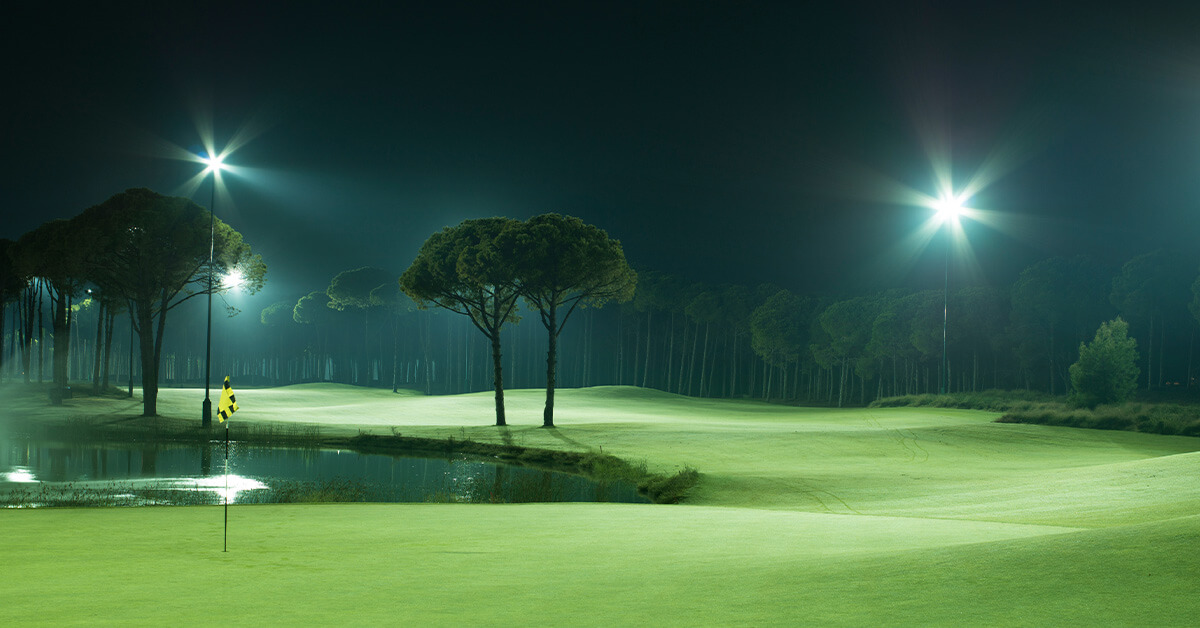 Time is something you can rarely get more of. For golfers, there's only so many hours in the day and days in the week to tee it up. With golf booming and tee times becoming scarce across North America, finding time is especially hard right now. Given the demand, what if courses could be open longer, accommodate more customers and give golfers some much needed time back? Cue the call for golf at night and lighted golf courses.
Satisfying demand, create a unique experience and drive top-line revenue—the pros of night golf sound great. But is it feasible for the daily-fee golf course? What's the market like? What does it take? Let's find out.
Future-proof your golf operations
Understand why and how powerful technology can help you streamline operations, cut management costs, attract young audiences, and improve member services.
The curious case of golf at night
Lighted golf courses are still a relatively new concept in North America. There are only a handful of courses that offer night golf in the USA, but the trend is taking off. In fact, you may have seen a round of night golf played by some pretty good golfers recently.
With the incredible demand for golf in South Korea, there are hundreds of courses with night golf opportunities where tee times go past 8:00 p.m and courses don't close until after midnight. It's also very popular in places like the United Arab Emirates, where nighttime golf offers respite from the day's sweltering heat.
The Topgolf effect
Golfers can hit into the night sky onto luminescent fairways, tracking their balls with ease in the white light cast by large LED light structures strategically placed around the course. It's a thrilling, highly unique experience that, on a warm evening in July, sounds like paradise to many golfers who contend with hot summer heat during the majority of their golf season.
Of course, golf at night and lighted golf is not entirely novel in North America. In addition to the handful of courses mentioned earlier, there are also lighted driving ranges such as Topgolf that combine golf and nightlife into an irresistible package.
While taking the same concept to the course may seem strange to traditionalists, lighted golf courses start to make sense when you consider the high demand for tee times, climate considerations during peak season and top-line revenue maximization.
How does golf at night work?
Naturally, there are a lot of logistical questions about how night golf works and how lighted golf courses operate.
What lights are used to create a lighted golf course?
Thanks to the benefits of LED technology, night golf is more affordable on both sides of the counter and provides a better experience than the old methods of lighting a golf course at night.
LED spotlights are easier to mount and more convenient to control remotely. They turn on instantly, rather than waiting ten minutes for them to fully illuminate once initiated.
Here are some key tips recommended by the pros at AEON Lighting:
Aim for a uniform lighting design with consistent brightness and even light dispersion. The pros use a unit of measurement called "lux" to measure light dispersion. 1 lux is equal to 1 lumen of light per square meter.
If you lit every single corner of your course with the same, even light, you would achieve a uniformity of 1 lux. AEON recommends a minimum of 0.5 lux to light up the greens and immediate surrounding area.
It's also important to think about the different color temperatures of light and which is best for your situation. Want to host high-level golf on a 9 or 18 hole course? You'll need 5000K white light. Conversely, less white and warmer lights are suitable for driving ranges.
It's important to ensure that your lights and infrastructure are weather resistant and highly durable.
Is there a market for night golf in North America?
The greatest example of the popularity of golf at night in the U.S. is Topgolf. Of the 41 million Americans who played golf in 2022, more than a third of them played exclusively at off-course venues like driving ranges, indoor simulators and golf entertainment venues.
Lighted golf courses can certainly appeal to this market, and it opens up another avenue for golf facilities: lighting up the driving range only. There is a market for night golf in the U.S., but facility owners must consider their target market and act accordingly. It's not for everyone and the costs involved might be the deciding factor.
Do I have to light up the entire golf course for night golf?
There are ways to leverage golf at night without committing to lighting up your entire golf course.
Light up the driving range only: Whether it's younger groups of golfers heading out on a Saturday night, or couples in search of a new date spot, your driving range facility can offer up a service that an increasing number of customers are looking for.
Light up a small series of holes for golf at night: Find a strategic routing of 4 to 6 holes that work efficiently from a lighting perspective. Keep the halfway house open, serve food and drink and create an amazing night time atmosphere.
Are there cheaper ways to offer golf at night?
Don't want to go all in on night golf? Consider periodic glowing ball opportunities and events. With no lights and only the ball and various course markings illuminated, glow ball golf is even more of a novelty than playing under the lights. It costs less and the experience, though different for the consumer, is still one to remember.
Strategically placed glow sticks will help golfers identify tee markers, fairway boundaries, green perimeters and the hole itself. Additionally, players should loop a glow stick on their person so fellow golfers know where they are and nobody walks into a swinging club or well-struck golf shot.
What are the benefits of lighted golf courses?
Offering golf at night is no small undertaking for golf courses, but it comes with a number of strategic benefits.
More tee times, more top-line revenue: Lighted golf courses give a whole new meaning to twilight rates. Keep your tee sheet full after the sun goes down, offer special nighttime rates, keep your food and beverage services open for longer and drive more top-line revenue when you offer golf at night.
Relief from the heat: Summer is an excellent time to play golf, but the heat can get to be too much at times, especially in the southeastern and southwestern United States. Lighted golf courses in these areas are the perfect way to give golfers a reprieve from the heat.
A unique golfer experience: As we've touched on a number of times, lighted golf courses are still quite rare in North America. This means golf courses have an opportunity to set the tone and provide something unique to golfers in their community. Whether it's a lighted driving range, a full 9 or 18 holes or just a select number of holes, there is strategic benefit to being first through the wall. That said, find ways to effectively market your golf course and promote your unique service offering is essential.
What are the drawbacks of lighted golf courses?
Of course, golf at night also comes with its drawbacks and considerations.
Costs: Regardless of whether you light up your driving range, a few holes or your entire course, the initial investment will be significant. Poles are expensive and the cost of hiring a team to wire your facility and install the lighting could be greater than you're ready to assume. There's also the added consideration of increased staffing, operating, maintenance and food and beverage costs.
Wear and tear: Keeping your course open for longer means more wear and tear on fairways and tee boxes. The same goes for grass driving ranges. Replacing divots is difficult to do under the lights and fixing ball marks on the greens is even harder.
Safety and liability: With golf at night, course operators need to outline even more stringent safety policies and ensure that golfers follow them. Steer clear of allowing golf carts after dark and alert golfers to hazards they may not be aware of.
Set your golf facility up for success
If you can manage the added costs and negotiate the logistical challenges, lighting your course or range to offer golf at night could be an excellent strategy for your golf facility.
Golf has enjoyed a renaissance over the past few years and it's showing no signs of slowing down. For business owners and course and range operators, now is the time to take advantage of this highly exciting period for the game.
If you're looking to invest in better tools to enhance the customer experience at your facility, reach out to our industry experts to learn more about how Lightspeed Golf can make that a reality.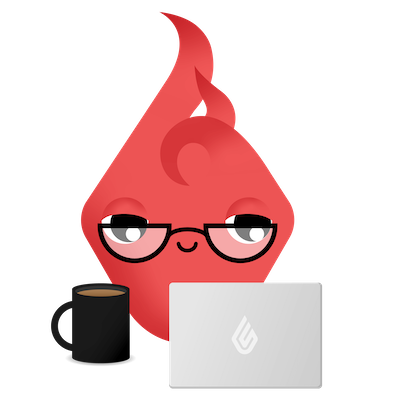 News you care about. Tips you can use.
Everything your business needs to grow, delivered straight to your inbox.