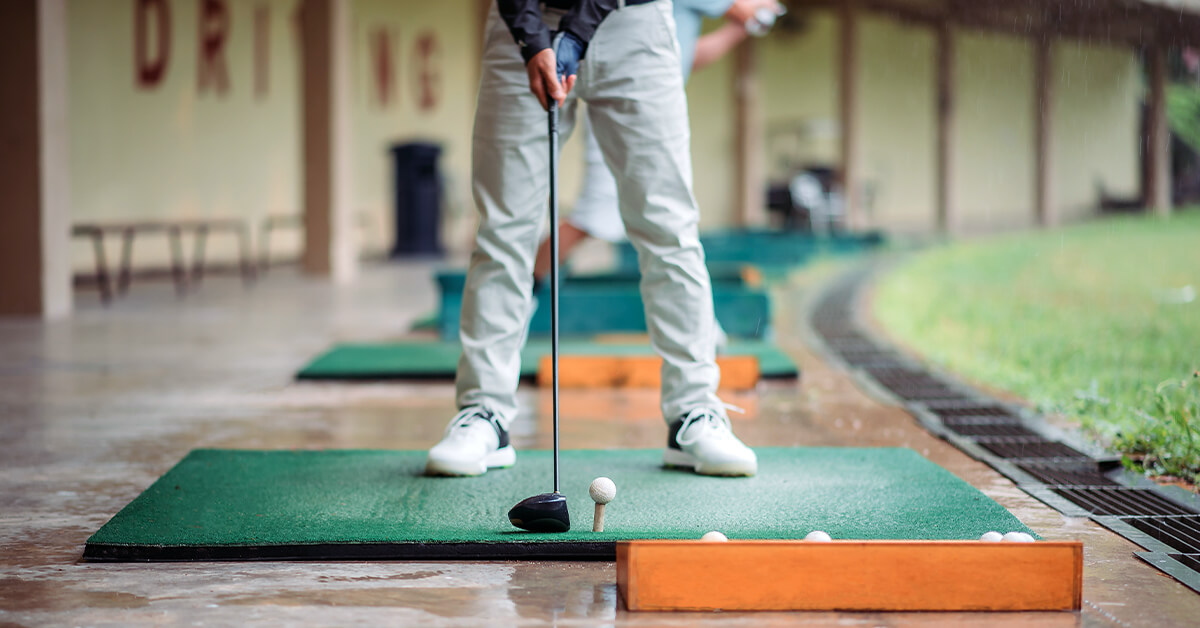 There was a time when the driving range experience consisted of warming up before a round or hitting a bucket of balls when you were short on time. These days, things have changed and the driving range is starting to show its true potential.
Modern golf is all about delivering an amazing customer experience: PGA Professionals, range operators and golf course GMs work hard to delight die-hard golfers, as well as the six million new or returning golfers who have come to the game during the pandemic. These customers look to their local driving range to learn the game, hone their swing and enjoy time with family and friends in a fun, laid back atmosphere.
The demand for this type of experience is why golf entertainment venues like Topgolf and Drive Shack are setting a new standard. For stand alone driving ranges and golf course practice facilities, taking inspiration from these venues and making strategic improvements can create a better customer experience for golfers of all skill levels.
Here are ten ways you can improve the driving range experience for your customers:
Get the ultimate guide to marketing your course
Learn the ins and outs of optimizing your website and social media channels to reach more people than ever.
1. Add technology that everyone will enjoy

Technology has changed the way we watch, play and learn the game. It has also transformed the driving range into an immersive experience, where serious golfers can access data and analytics and those simply looking to have fun can access an assortment of games. Toptracer Range and TrackMan Range offer precise feedback on every golf shot, as well as opportunities to challenge friends to closest-to-the-pin contests, long drive competitions and games like Capture the Flag and Go Fish. From stand alone driving ranges to private clubs and public facilities, embracing this type of technology will help customers get more out of their driving range experience.
2. Look after your grass-only hitting area
Many of us have been to those ranges before: the ones advertised as all grass and no mats, but there is hardly any grass left to hit from. There may be a patch of grass here and there, but you ultimately find yourself searching for places to hit among dirt, weeds and divots.
Good grass always beats good mats in the "experience" department, but ranges that lack both are ignoring a glaring opportunity to delight their customers. If you're a range operator who has decided to have an all-grass range, great! Just make sure you're rotating the hitting line on a set schedule based on the volume of your business and to give the worn areas time to grow back. While you're at it, mow the hitting line to a length that's easy and enjoyable to hit off of.
3. A covered area provides shelter from the elements
Regardless of whether you're dealing with heat and humidity or cold, rainy days, Mother Nature's efforts to hold back your customers will fail if you have a covered area. This covered area could be a permanent installation, a temporary setup or even a converted indoor space. No matter which solution you choose, the golf doesn't have to stop just because the weather says so. Depending on the location of your facility, this feature could have the most significant impact on your bottom line. Ask any range operator who has been around for a while, and they will have a story of a particularly rainy spring, an extra hot summer or an early winter that stifled demand and impacted business.
4. Create a lounge area where customers can socialize
As a natural extension of the covered area, many facilities now have seating, tables and TVs around the range to create a more social atmosphere. In addition to trying out the range games available through the TopTracer and Trackman software, customers can now relax, watch sports and enjoy some laughs during their session. What used to be a stop at the range to hit a quick bucket of balls is now an opportunity to unwind and have fun with friends and family.
5. Offer food and drink
Many driving range facilities now offer food and beverage options to satisfy cravings at any time of the day: breakfasts sandwiches in the morning, salad and sandwiches in the afternoon, full dinner menus in the evening and even late-night snacks. The combination of covered seating areas with room to socialize, enhanced range technology and food and drink menus can make your facility a memorable destination for customers of all ages and skill levels.
6. Provide quality golf balls to your customers
Ask golfers what distinguishes a good driving range, and one of the most common answers you will get is quality golf balls. This doesn't mean you have to stock Pro V1's like high-end courses or country clubs, but your range balls should be cleaned and refreshed multiple times per year. Steering clear of reduced distance golf balls would be best, provided you aren't dealing with space limitations. The quality of your range balls is one of those frontline driving range features that you should not overlook.
7. Install interactive targets on your range
The dull days of hitting out to distant yardage markers and flags are over. With new features available, the driving range has become a place where golfers can entirely transform the way they practice. For an example, look no further than the wide selection of interactive range targets that make noise or light up when golfers succeed in hitting them. Not only can these targets inspire friendly competition, but the immediate gratification that comes with landing a hit will encourage golfers to aim deliberately, as opposed to just hitting with no purpose in mind. Above all, these targets can create a fun, unique driving range experience for golfers of all skill levels.
8. Offer mini-golf
Mini-golf has long been an attraction of driving ranges, bringing in those who aren't interested in practicing a full swing. But if you're a range operator offering mini-golf as an attraction, it's important to do it right: keep it modern, keep it clean and keep it affordable! It's also important to remember that the cost for mom, dad and three kids adds up quickly, so price it wisely to encourage repeat customers. Another thing to keep in mind? Good miniature golf courses don't need a clown-themed hole or a windmill to stand out. In fact, nothing mechanical is necessary: good turf or grass, accessible hole locations and great conditions will keep customers coming back time and time again.
9. Light up the driving range for late-night play
The range doesn't have to close when the sun goes down. In fact, when you have lights on your range, the action could just be heating up. Whether it's younger groups of golfers heading out on a Saturday night, or couples in search of a new date spot, a driving range that serves food and drink under the floodlights is an ideal nighttime destination. Plus, with the growing interest in night golf and the unique experience it provides, your facility can offer up a service that an increasing number of customers are looking for. While there are certainly some logistical and operational challenges to consider, lighting up your range is a definitive step towards becoming a legitimate golf entertainment venue, as opposed to just a driving range.
10. Just add music
On the golf course, it's usually best to keep things quiet when someone is hitting. But on the driving range? Many golfers are looking for a different experience altogether. Playing music is an ideal way to create an atmosphere that all your customers will enjoy, regardless of whether they are practicing solo or out with friends. And with the wide variety of wireless speaker systems and music streaming services available, adding music to your range is a quick win that you can configure without disrupting your day-to-day operations.
Set your facility up for success
Golf has enjoyed a renaissance over the past two years and it's showing no signs of slowing down. For business owners and range operators, now is the time to take advantage of this highly exciting period for the game. If you're looking to invest in better tools to enhance the customer experience at your facility, reach out to our industry experts to learn more about how Lightspeed Golf can make that a reality.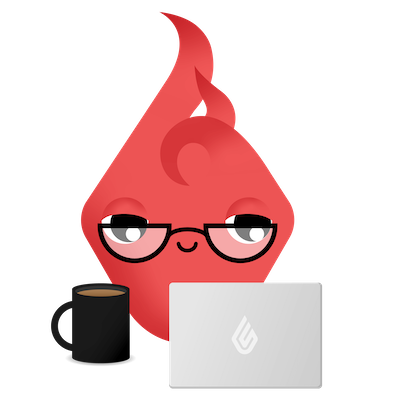 News you care about. Tips you can use.
Everything your business needs to grow, delivered straight to your inbox.