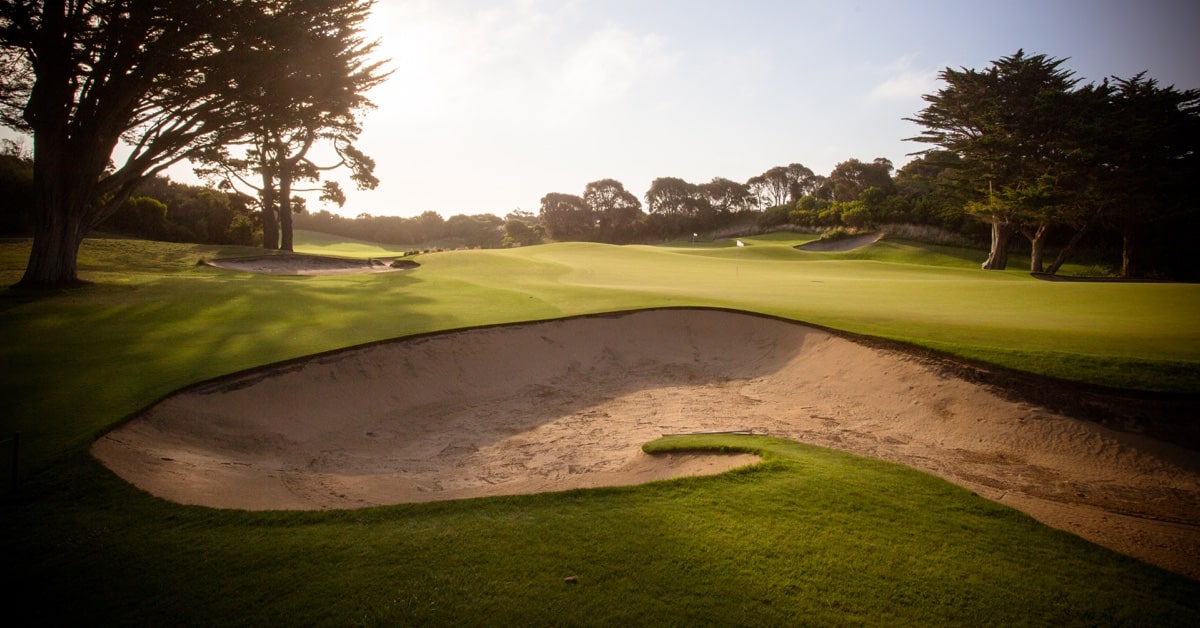 It might be best if we start with the basics.
Generally speaking, golf management software is comprised of the following components:
Tee sheet: Scheduling software that helps you manage tee times
Pro shop point of sale: Handles all transactions at the pro shop
Restaurant point of sale: Used by restaurant staff to manage F&B orders
Mobile application: Customer-facing app that allows customers to make online reservations, order food, keep score, etc.
They all have their unique features and applications, but when used all together, they make up your golf management software.
Seems all too obvious, we know… but too many managers are still confusing golf management software with websites.
Now that we cleared things up, let's keep moving.
Use golf management software to support business operations
Golf is a game we all love. It's brings us closer together and relieves stress (unless you're facing an island green with 30 mph winds).
But golf course management is totally different; you have to treat it like any other business.
Whether you realize it or not, golf management software touches every aspect of your business. It can be a life-saver, but by the same token, it could also lead to thousands of dollars drained by inefficiencies.
That's why proper golf management software is so critical (best-of-breed software is usually your best bet).
There are four pillars that support the day-to-day of your business:
Sales & Marketing
Customer Service
Accounting
Human Resources
Believe it or not, each pillar can be managed using modern golf management software. Depending on the size of your facility and adaptability of your staff, you choose how embedded your software becomes in day-to-day operations.
More practically, here's how golf management software touches every pillar:
Use sales and marketing tools in your golf management software to sell more rounds
For daily fee facilities, if you want to increase revenue, you basically have two choices: sell more rounds or increase prices.
But that's so much easier said than done.
From a sales and marketing perspective, golf management software should help you:
Understand your customers
Segment your database according to playing habits
Send timely and relevant marketing messages via email or text message
Reward VIP customers with promos
Perform a thorough year end review
Etc.
The list can go on forever.
In the end, you need to be able to trust that your golf management software is giving you all the information you need to take action and sell more rounds.
Lean on your golf management software to improve customer service
Providing an exceptional level of service is integral to your golf course.
Depending on your location, you could be relying on local, repeat business to generate the bulk of your revenue.
But the only way to justify a relatively high price tag—in an area where perhaps inexpensive green fees are common—is to provide a compelling, well-conditioned golf course and, most importantly, knock-your-socks-off service.
With reliable golf management software, you can take a proactive approach in keeping your customers happy.
Don't wait for unsatisfied customers to become defectors.
You have the information available at the tip of your fingers to figure out what your customers want. Use that information and build meaningful experiences for loyal customers that extend beyond a round of golf.
Reduce administrative burden and optimize your back office
When you implement user-friendly golf management software, you can shave hours off administrative tasks.
Keep your Accountant happy by:
Automatically pushing register closures into your Accounting software to reconcile your books
Map every line to the proper General Ledger account in your accounting system
Automatically billing your customers
Generate sales reports in under 3 clicks
Close out the year faster than ever
Keep a pulse on your staff by measuring performance
Let's face it, the majority of your staff are students and part-timers. It can be tough to get them motivated and excited to go above and beyond.
With the right golf management software, you can track employee performance and reward your best performers.
Customize access to certain features in your golf management software to reduce shrinkage and eliminate free rounds of golf given to friends.
3 Mistakes to avoid when choosing new golf course management software
Ok so hopefully you have a better idea of how important golf management software is. It extends its tentacles into every aspect of your business, so take the time to make the right choice.
When it comes to golf management software, 90% of facilities fall into two categories:
1. Actively looking for new software
OR
2. Not shopping but want to stay on top of emerging technology and trends
In either case, we've compiled some common mistakes facilities make when shopping around for new golf management software.
1. Contracts
Rigid, long-term contracts can put you in a bind if the golf management software turns out to be a poor solution. It could cost you thousands to break a contract, and oftentimes, these contracts require you to pay a heavy fee upfront to cover installation costs.
How to prevent this:Choose subscription-based golf management software that makes it easy for you to scale up (or down) depending on your needs. If you discover that it's not the best fit for your business, you can always opt-out with little to no hassle whatsoever.
2. Not having an implementation plan in place
Migrating customer and inventory data can be a pain if you don't do it right.
Timing the switch is also very important.
Moreover, you want to take this opportunity to clean up your customer database so your new environment is clean. Why upload customer information into your new database if you don't have a valid email address?
Failing to iron out these details could result in a time-consuming — and expensive — implementation process.
How to prevent this: Make the switch in the offseason. Expose two to three staff members to the software before showing it to anyone else on your team. These two to three staff members will be your power users, and they will be able to further train all your seasonal staff before the season starts.
3. Basing your decision on price alone
Price is very important, don't get us wrong. In this day and age, golf management software should be affordable.
But be careful, don't compromise functionality for the lowest possible price. Cheap and low-quality golf management software may lack the critical features required to run a competitive business.
Choosing the cheapest option may save you a bit of cash in the short run, but the time you spend coming up with workarounds and making up for the system's shortcomings could end up costing you more in the long run.
How to prevent this: Create a list of current (and future) "must-haves", and then look into solutions that meet your requirements. That way, you're not making compromises when it comes to the significant components of your golf management software.
If you see the value in higher quality software, put a compelling story together to get buy-in from the Board.
Purchasing new golf management software based solely on existing requirements (rather than future needs)
Mike Dickoff from Group Looper said it best when it comes to shopping for new golf management software:
Client: We need to swap out our ABC System. Our current system sucks. We need something much better.
Me: Ok, let's gets started… it's always helpful to have a prioritized list of features that are critical for your business. We can help you develop that.
Client: Yeah, let's start with everything the current system does… we want to make sure we don't lose any features.
Me (silently): Ok, how do I politely tell this client that they may not want to replicate the system that they just told me sucked.
This happens all too often. Don't be short-sighted. New golf management software requires a sizeable investment — so you want a keeper, not something you'll need to replace in a few years.
How to prevent this: Choose a solution that can keep up with your growth and future plans. Think about where you want your business to go, then make sure your new solution aligns with your goals.
Focus on what's important: improving your customers' experience
What's driving business and influencing every aspect of our daily lives?
If you guessed technology, you are absolutely right.
A more complicated question then, is how exactly technology is doing this, and how you can further capitalize on its effect on profitability.
The fact of the matter is, to keep ahead of the curve; businesses must incorporate modern tech into their operations.
But you want the golf management software to do the work for you – not the other way around.
Here are a couple of key technology trends to consider in order to do this successfully.
Mobile has taken over
Today's customers book plane tickets, hail taxis, collect payments, pay bills and even control their home from their smartphone or tablet.
Customers expect a mobile experience more than ever, and they value the flexibility to book tee times from anywhere, any time, and on any device.
This also attracts a younger demographic to your facility which is always nice.
The main thing to take away from this rising trend is that convenience is key.
Relevancy attracts new customers, and customer service keeps them coming back.
Self-service is the future
Streamline your operations and save money with self-serve restaurant software: reduce customer wait times, increase order accuracy, increase revenue, and reduce labor costs.
Again, from a customer's perspective, it's all about being relevant and easy to integrate in their lifestyle. And when your clubhouse brings in so much revenue, you definitely want the best management tools in place.
Maintain a social media presence directly from your golf management software
The preferred form of communication for most customers is via text messaging and social media, which means your business needs to be present on all social media platforms and update it consistently.
We suggest creating a weekly schedule for posting, with content catered to the specific audience you are targeting. For example, Twitter, with its limited characters, is more effective with eye-catching images of your golf course rather than a bunch of text.
The bottom line is that you need to integrate golf management software into your business operations and marketing practices while still keeping that human touch.
Frequently audit your software, stay educated and have an open mind
As a manager, you have a million things to take care of. But don't let your golf management software fall by the wayside.
In reality, we know that infrastructure work is often prioritized over IT work.
And that's ok.
But recognize the value your golf management software can bring you when taken just as seriously.
If you're not shopping around, at the very least, try to stay abreast emerging technology. You don't want to be caught playing catch up when neighbouring courses are already light years ahead.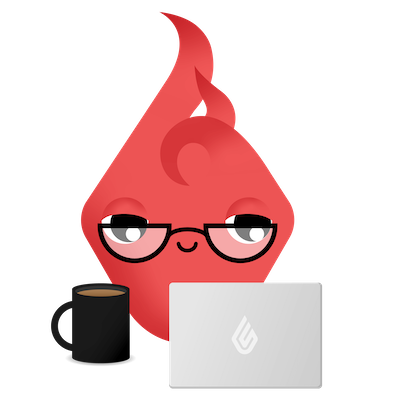 News you care about. Tips you can use.
Everything your business needs to grow, delivered straight to your inbox.