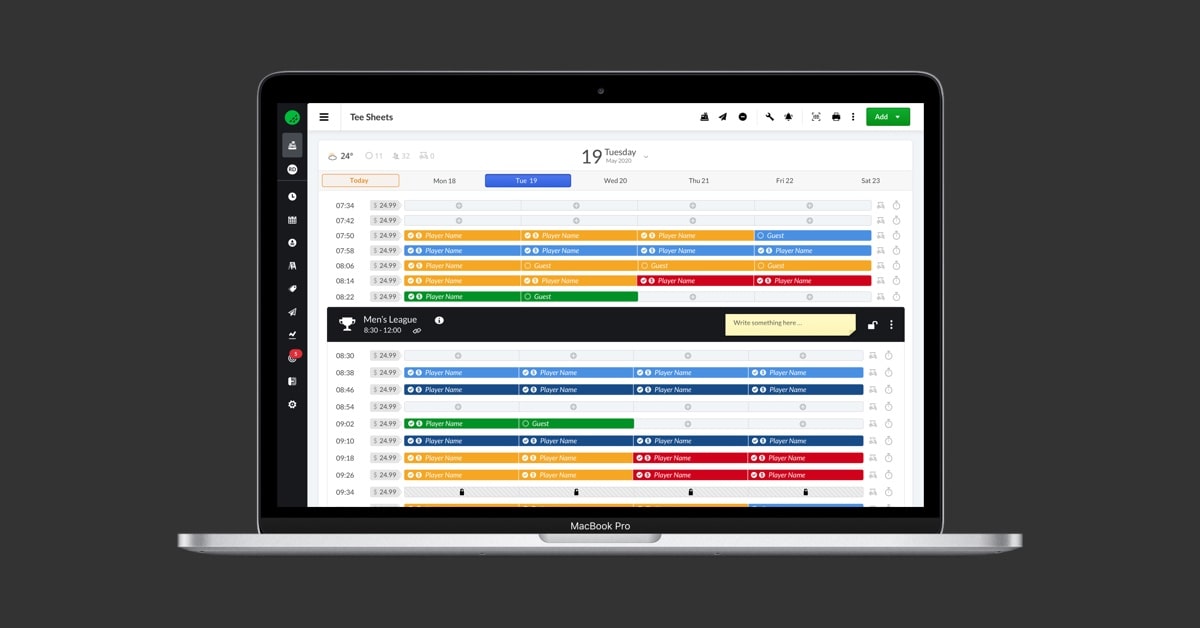 At Lightspeed, we believe it's possible for golf operators to have a good relationship with online distribution. When golf operators are given the choice to determine their own distribution strategy, they stand to benefit from distribution's ability to get tee times in front of a very wide audience.
Before you enter in a relationship with an online tee time distributor it is probably a good idea to assess whether you're going to get a good deal. To do that you must take a good hard look a the numbers, understand the trade offs and seek a relationship with a distributor that adheres to fair expectations on both sides.
1. Control over your customer experience
When you work with a third party distributor, do you get access to modern, game changing technology? The act of booking a tee time is absolutely part of the customer experience. Your golf course should have the freedom to control how, when, and where customers book tee times. When customers have a good experience interacting with your online systems they'll keep coming back and you'll book more tee times.
2. Knowing your data
Data is key for driving your marketing strategy and understanding the effectiveness of third party distribution. Demand that third party distributors be transparent with data so that you can know how well your barter tee times are paying off. If third party distribution is truly as wonderful as their providers say, the numbers should back up their claims.
3. Owning your customers
Some tee time distributors provide data on customer interactions while others don't. If your distributor is unwilling to share data with you, make sure you are enacting policies that ensure course employees are collecting data. Have pro shop staff collect email, phone, and other customer information at the point of sale. Your POS itself can be used to collect data on all customer interactions. Knowing how customers interact with your course will help you determine whether ROI from distribution is actually paying off.
4. Control over when inventory is available
Distribution can be very helpful when it comes to filling tee times that are less in demand. Chances are you don't need help filling up your Saturday morning slots, on the other hand, Thursday afternoon may be harder to fill. Distributors are great for getting tee times that you would have discounted anyways in front of a wider audience that may not have already known about your golf course.
5. Ability to choose between payment methods
So far most tee time distributors only offer one way of selling tee times through their websites. There is nothing inherently wrong with selling tee times on a barter basis, in fact, 46% of operators prefer to sell in this way. However, when distributors offer commission and fixed rate based payment methods it signifies that they are willing to accommodate your needs.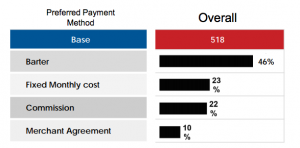 6. Fair and transparent pricing practices
The number one reason why golf operators have turned against third party sellers is that many of them have engaged in unfair pricing. Many golf courses have watched their courses get devalued by distributors who break contracts and deeply discount their bartered tee times. These practices have instigated some major problems in the industry since golf courses across the market have had their tee times greatly devalued. If your contract has been broken, or even if its not treating you fairly, it's time to get out.
7. High quality, modern software
So much of the software on the market in the golf industry is far behind the modern technology curve. Make sure that if you partner with a distributor, it's supported by high quality, modern software. Get software that can provide reporting, integrates with best-of-breed partners, is user friendly, and won't hold your course back by falling behind the curve.
8. Good customer service
Another major frustration is that some distributors don't provide customer service that is quick or satisfying. Being in a good relationship with your tee time distributor means receiving timely responses and help with understanding the finer points of your contract, how their pricing looks, and how the software works.
Distribution is one marketing channel within a larger strategy
Whether or not distribution is right for your golf course, you should be enacting self-directed marketing strategies such as email marketing, mobile app marketing, print advertising, social media, and customer loyalty marketing. There are a lot of marketing channels that many golf managers are guilty of overlooking. Don't rely solely on one marketing strategy, the aggregate of all your marketing efforts is what will ultimately drive results.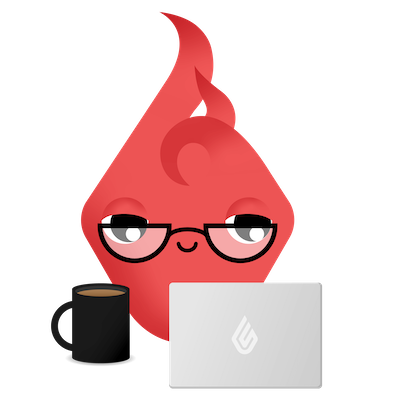 News you care about. Tips you can use.
Everything your business needs to grow, delivered straight to your inbox.