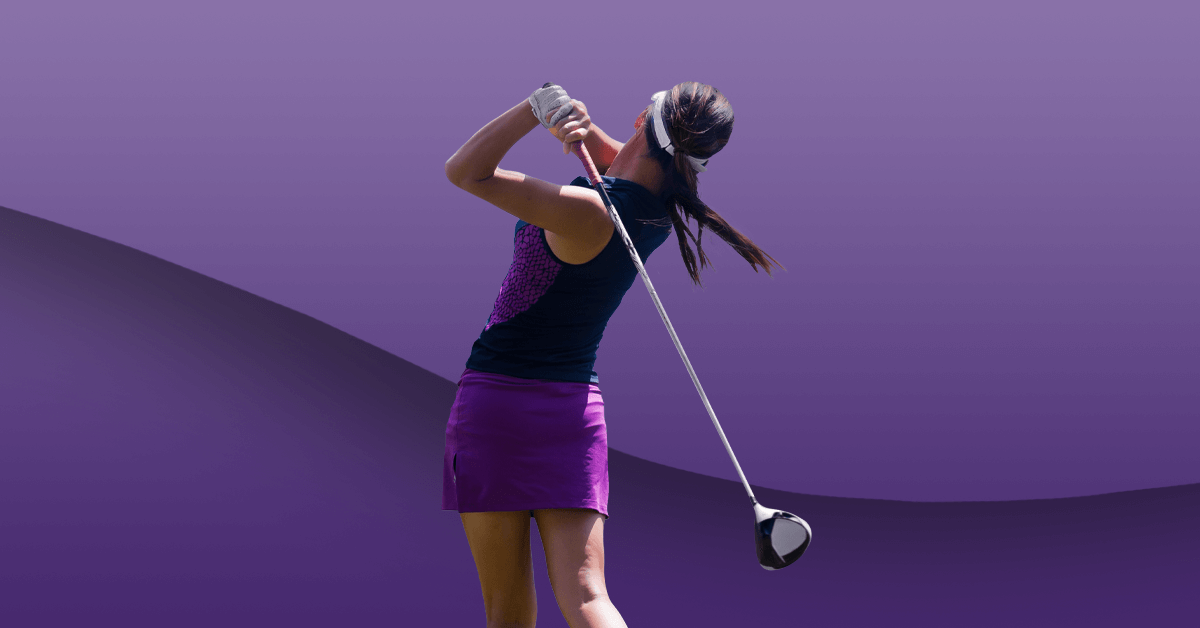 This International Women's Day, Lightspeed is proud to celebrate women in the golf industry.
Given that golf is still largely seen as a male-dominated sport with a culture bogged down by exclusivity, it's more important than ever to acknowledge those who are advocating for change and creating a more inclusive environment for women and other underrepresented demographics.
We spoke with two highly successful, insightful women in golf for their perspective on the industry, their current roles and their advice for women looking to get involved in the game.
See what we learned from:
More women and girls are getting involved in golf—but more work is needed
There's no denying that the number of women golfers is on the rise and that there is a concerted effort to keep those participation numbers growing in 2023. These on-course metrics are significant, as careers in golf are often predicated on an interest in playing golf.
According to the NGF, the number of women golfers in the United States has grown by 15% since 2019. Plus, more than 36% of new junior golfers are girls.
The NGF also reports ​​that women now comprise 25% of all on-course golfers – a new high mark in representativeness
Women's Golf Day—an annual event focused on engaging, empowering and supporting girls and women through golf—has become a week-long celebration in 2023 with hundreds of events happening at golf courses and retail locations across the globe
This is encouraging, but there is still a long way to go
Ultimately, the goal needs to be to have more women in influential, decision-making roles at golf courses, golf organizations and governing bodies—roles that are still disproportionately held by men.
That is why it's so encouraging to see initiatives like the recently-announced Women Who Want to Work in Golf Program, presented by FORE HIRE in partnership with the PGA of America.
This program looks to "provide a one-of-a-kind opportunity for education, professional development, career advancement and direct connection to potential employers. It is also designed to increase awareness of the availability of talented women looking to enter the golf business."
As participation in golf continues to grow in wake of golf's 'COVID boom', the time is now to give women in the golf industry more of a platform and push towards a more equitable game.
Cathy Harbin: Owner of Pine Ridge Golf Course
PGA Master Professional Cathy Harbin has one of the more impressive golf industry CVs you're likely to come across. As if owning Pine Ridge Golf Course in Paris, Texas wasn't enough, Cathy is the At-Large Director on the PGA of America Board of Directors and the Vice President of the National Golf Course Owners' Association (NGCOA), among other roles both past and current.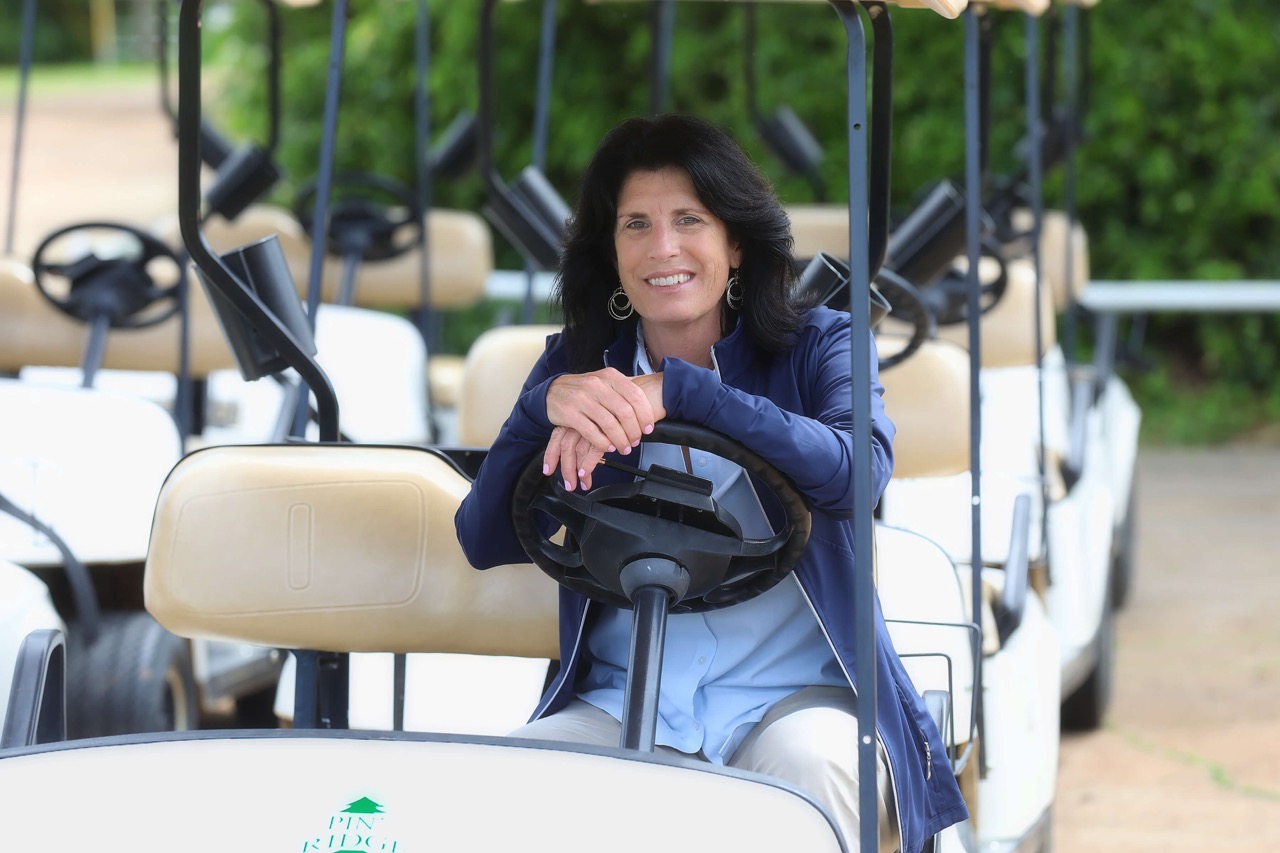 And yet, for such a decorated career, Cathy's first foray into the golf business was prompted by an uncertainty of the career path she wanted to follow. After playing collegiate golf and competing on mini-tours after college, Cathy landed in the industry as an Assistant Golf Professional.
"I went into the golf business straight out of college, and I thought 'I'm going to go work in golf until I decide what to do with my life', and here I am, thirty-plus years later, still in the golf business."
Ultimately, what compelled her to stay was the community, her love of the game and her passion for seeing others fall in love with it the way she did.
"I landed in the club professional business and loved it, I loved being part of the community, I loved waking up every day and going to the golf course. It was easy for me to decide on that career path because it resonated so much with what I wanted to do, which was to provide a great experience for people who wanted to enjoy the game of golf."
Her commitment to providing a great experience for people who want to enjoy golf is at the core of what makes Cathy Harbin so good for the game. From her golf course business and her work with the PGA of America and the NGCOA to the way she speaks about making the game more accessible for people of all genders, races, ethnicities, ages and backgrounds, it's been a consistent focus during her time in the industry.
On her path to owning Pine Ridge Golf Course
While Cathy took a seminar on how to buy a golf course in 1988, she didn't actually purchase Pine Ridge until 2017. During the intervening years, she was the General Manager of the World Golf Village in St. Augustine, Florida (home of the World Golf Hall of Fame) for 12 years. The significance of this role is not lost on Cathy.
"I was a female General Manager in the year 2000, back when women weren't getting hired to be Head Professionals, I was at a premiere golf facility as a General Manager."
Following this, Cathy moved from Florida to Texas to become the Vice President of ClubCorp. And yet despite landing another highly prominent role in the industry, the desire to own a course of her own was still there. "Always in the back of my mind, I reminded myself that one day I am going to buy a golf course."
After four years at ClubCorp, she began looking in earnest across the Southern United States and places that she had worked in the past before finding "a nice little golf course in Paris, Texas."
On how she found success in a male-dominated industry and her advice for others
When she was starting her career, Cathy says that it was uncommon to see women in the types of positions she would come to hold.
"In my early years it was rare to see a woman in some of the positions that I had, as far as a Head Golf Professional or a General Manager."
Despite systemic organizational and cultural hurdles, Cathy advanced her career. She attributes her success to self-belief and encourages women who still face this type of adversity to lean on theirs.
"I would say to most women who enter the golf industry that my biggest asset is that I always believed I belonged in that room. I always believed I had the skill set, I had the knowledge, I had the experience, I had the presence, I had whatever I thought I needed to be successful in this industry. I was never in a room that I didn't feel I belonged in. I was never in a room that I didn't feel I had the same tools that everyone else had."
"You know you belong. And you just need to carry yourself in that manner."
On the perspective she brings to the golf industry
Cathy is acutely aware of the unique path she took to the boardroom of the PGA of America. When she first started, she was the only female member of the board.
"We look around this room and we think we're all golf professionals, we all got here by similar paths, but rest assured that my path was different. I had different challenges, I had different things I needed to maneuver around."
And it's in this position of influence where her unique perspective on the industry can lead to positive change.
"My vision is very open, where I would say the people who didn't have challenges and never faced any adversity have a more narrow vision. It's my hope that by being in the room, I can help some of my colleagues see things in a different way."
On the work that still needs to be done in golf
When it comes to the changes that Cathy is still pushing to see in the game, there are a few that she believes are crucial. As a golf course owner herself, the first is one that is obviously near and dear to her heart and to her business.
"I think we still need to be very mindful of creating more welcoming golf facilities. If you've never walked into a golf shop and had someone look at you and think 'what are you doing here' it's impossible to know what that feels like. So the first thing I would love to see golf professionals learn more about is how to welcome everyone."
Another area where Cathy believes change is essential is to see women and minority groups represented in positions of influence in the golf industry.
"You may have a diverse workforce, but you don't have a diverse executive team."
On encouraging trends
Despite acknowledging that there is still plenty of work to be done to make golf more inclusive, Cathy also says that she is seeing more diversity in the game than ever.
"I am definitely seeing more diversity in the game. I'm seeing it in participation from a player standpoint, I'm also seeing it at golf facilities where golf professionals are significantly more diverse than they have ever been."
Cathy says that when she first bought Pine Ridge, she said it took months before she saw a golfer who was a woman or a junior.
"If you come here on any given day now, you're going to see about half of the participants are either women or junior golfers. It goes back to the point that when people feel welcome, or when they see a role model that looks like them, it just leads to more participation."
At the organizational level, Cathy says that after years of simply talking about how to make the game more inclusive for women and minorities, organizations like the PGA of America, the NGCOA, the USGA and even the PGA Tour are finally starting to make strides.
She also points to the formation of groups like Make Golf Your Thing—an organization founded in 2021 that promotes diversity, equity and inclusion in golf and encourages people to enjoy golf in their own way—as positive signs that the game's culture is changing for the better.
On making the game more fun and welcoming at Pine Ridge
For Cathy, one of the surest ways to break down golf's self-imposed barriers to participation is to strip it of its intimidation, seriousness and exclusivity. In other words—just make it fun for everyone!
From Wild Wednesdays where customers pay a dollar a hole to play as many holes as they want to live music on the driving range and other community-driven events, Cathy's team at Pine Ridge want golfers of all stripes to feel welcome and have fun with the game.
"I think for us it's about the culture we build at the golf course where every single person that walks through that door feels like we are glad they are there and they have the opportunity to love the game of golf as much as we do."
Shannon McGeady: CPGA Head Professional at Tobiano Golf Course
Like so many other golfers, Shannon McGeady's love of the game started at an early age.
"I started going to the golf course with my parents when I was about 6 or 7 years old. At that time I would just hit a few shots here and there, mostly I would just run up and down the fairways. I started actually playing when I was about 11 years old. I started playing competitively when I was about 15 and just fell in love with it from there."
But unlike many other golfers, whose love of the game translates to casual weekend rounds with friends, Shannon was able channel her passion and hone her skills to the point where national competitions and a professional career in the game became viable options.
"I was fortunate enough to play in numerous Canadian Championships throughout my Junior and Amateur years. I made the decision to pursue golf as a career in 2006 and attended the PGM (Professional Golf Management) program in Lethbridge Alberta. I became a professional in 2008 when I moved to British Columbia and I have been here ever since!"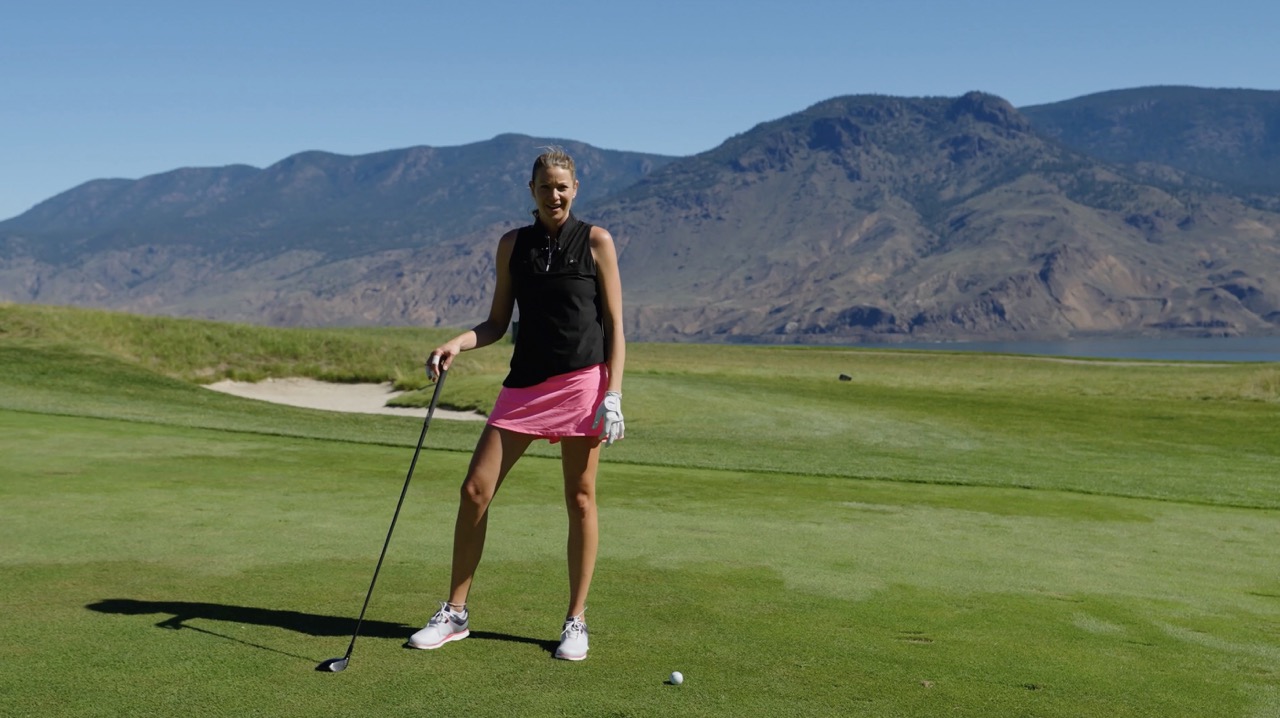 Following her move to British Columbia, Shannon was approached by the GM of Tobiano Golf Course (named Canada's "Best New Golf Course" in 2008 by Golf Digest) about the Head Professional position. Even at the time, the significance of the opportunity was not lost on her.
"When I was appointed to the position, I was one of only four Female Head Professionals in the province. Since then B.C has seen a large growth in females holding prominent positions at all types of facilities."
On how being a woman has impacted her career in golf
Shannon acknowledges that navigating a career in golf as a woman has presented certain difficulties that she has had to overcome via experience, hard work and self belief.
"It definitely has come with its challenges. Lucky for me I have been working in the industry since I was about 16 so I gained a pretty good understanding of how it worked from a young age. It took a while to be taken seriously as someone who could provide insight and knowledge to the guests coming through the door. I think that it forced me to work harder and become more confident in the skills and knowledge that I bring to the table."
Shannon also believes that her years of industry experience have given her a unique perspective that allows her to provide the best possible experience for golfers who come to Tobiano.
"I have worked at private, semi private, municipal, and resort golf courses. Through working at all these different types of facilities I have been able to take a little bit of what works at each place and create the environment and experience that we want to offer at [Tobiano]."
On her mission as a CPGA Golf Professional
For Shannon, creating the best possible experience for every golfer who visits Tobiano is her primary motivation. She sees these positive experiences as essential to fostering a love of Tobiano, a love of golf in general and, ultimately, growing the game for everyone.
"My mission is to create a positive, memorable experience for everyone who comes to the facility, whether it be to take a lesson or just play a round with their friends. The more fun they have the more likely they will be to continue on in the sport and come back to the facility."
Advice for women looking to break into the golf industry
Shannon's advice for women who are in the golf industry or looking to start their careers comes down to maintaining self-belief in the face of adversity and having confidence in what they bring to the table.
"My advice would be to be yourself at all times. Not everyone is going to agree with you and your methods and not everyone is going to like you. As long as you are confident in who you are and what you are doing, people will respect you."
Pushing for more equity in golf on International Women's Day and beyond
Hearing success stories of women in the golf industry like Cathy Harbin and Shannon McGeady on International Women's Day are heartening. And while can be tempting to read these cases as evidence that golf and the golf industry has changed, more work is needed beyond just celebrating women who have overcome the game's barriers. Ultimately, these barriers need to be broken down entirely.
The golf industry as a whole needs to continue to push for more equity on the course, in the clubhouse, the pro shop, the boardroom, the meeting room, the maintenance shed and on the competitive circuit. It's up to industry professionals of all sorts to continue to advocate for the cultural shift that is happening in golf and support causes where they can. Here are a few good resources to start:
Finally, if you're a woman in the golf industry using Lightspeed at your course, we want to tell your story. Please reach out to us using the form on this page so we can celebrate your success.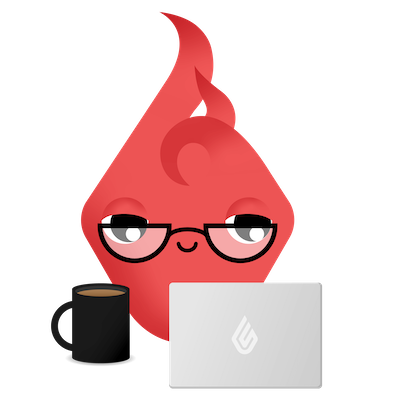 News you care about. Tips you can use.
Everything your business needs to grow, delivered straight to your inbox.