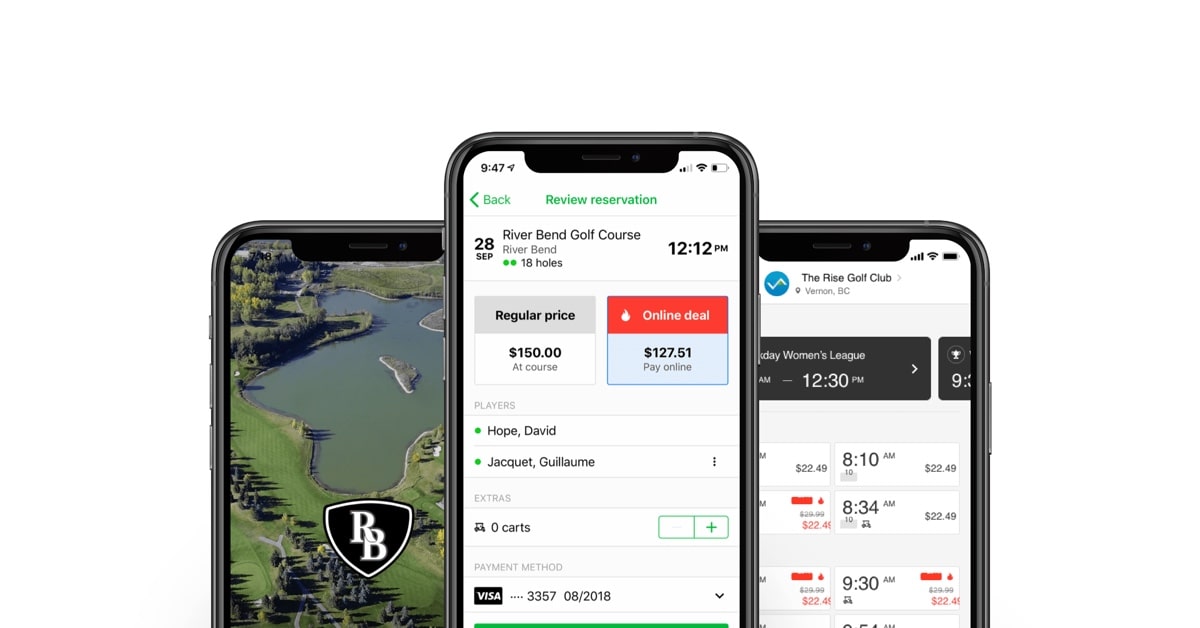 You've really done it, you made the decision to get a mobile app for your golf course. The decision you've taken to bring your golf course into the future with a mobile app is going to benefit you so much in long run, but right now you're worried because you're not sure how to get your customers to adopt.
You're probably lying awake a night trying to answer the question: how do I get my customers to actually use my mobile app? So, if you need answers look no further than here. Let us unpack all the strategies you need to get your customers downloading, using, and loving your golf course app.
1. Have a good app
It seems so simple, but obviously we can't overlook this one. Having a good app that customers actually want to use will make a huge difference with encouraging adoption. Offer feature rich capabilities: score tracking, house account management, news, alerts, online tee time booking, access to deals and promotions, and more! There are a lot of ways golf course apps can wow your customers and ensure usage.
2. Bake the app into every single one of your communications
Add it to your emails, plaster it all over social media, text them about it, tell them to download the app on every sign across your entire golf course. You can do this because mobile apps touch every part of the customer experience: booking the round, entering scores on the green, ordering food, paying for food, and even tracking score factor. Since customers will interact with the app from start to finish throughout the customer journey, its not that difficult to encourage a download at every single touch point of the customer journey too.
3. Throw an app launch party
The app launch party isn't reserved for Silicon Valley anymore. Everyone needs an excuse to celebrate so why not make a big deal out of your golf club's app launch? Just the act of promoting the event will encourage app downloads and you'll probably get a few of your core customers in the door to celebrate with you. This kind of event reverberates online through social media and word of mouth. Set the tone that your course has stepped into the future and takes the happiness and experience of its customers seriously.
4. Force app downloads by exclusively taking online bookings
It may seem a little extreme, but not taking phone reservations saves you so much time in the pro shop and gives your staff the chance to get off the phone and sell more. Your mobile app makes answering the objections of phone reservation purists much easier. Instead of telling them to log into their computers, find your website, and book online, you can tell them to just download the app and easily reserve through their cell phone. Maybe you don't have to force online bookings, but it always helps to have staff members remember to remind those who are still using the phone to use the app.
5. Reward app users with loyalty points
Mobile apps and customer loyalty programs feed one another. Chances are a user who has downloaded the app is fairly loyal to your golf course, so if you create a customer loyalty program you'll likely see an increase in app users. If you have implemented a customer loyalty program that tracks and stores customer from your POS system, we recommend adding loyalty point rewards for reservations created via the mobile app. Once your customers are incentivized with deals and rewards for booking with the app you can absolutely expect them to download more.
6. Encourage mobile downloads with segmented text messaging
If your club management software is sophisticated enough to decipher what members and public players have not yet downloaded the app, you can segment this group within your CRM. Once you find this group, target them with a segmented text message or email that asks them to download the app. When you have this kind of data you can ask your customers to download the app every time they book without it.
Growing your users is done in 3 phases
First, your Club App should have valuable content for your users, such as Club News, in-app deals, exclusive loyalty program, or links to register for upcoming events. Making sure your Club App has unique rewards and information, will ensure your customers download the app and keep it on their phone.
Then comes the promotion phase. Get the word out about your awesome new club app by having on-course signage, cart signs, or clubhouse flyers promoting its features. Also include promotions in all your online marketing, such as weekly emails and social media, and featured on the homepage of your website.
Your employees are a reliable source when it comes to creating positive word of mouth for your Club App, so encourage them to download and get familiar with the app features.

– Molly Jasco, Marketing Manager at Gallus Golf
Finally, communicate with your customers via the app messaging tools. Sending a push notification once a week is a great way to connect with your customers instantly on club offerings or upcoming events. You don't have to always be "selling" them something either. Messages on course conditions, club news, or a recap on social events are a great way to grow your brand and strengthen your relationship with the customer.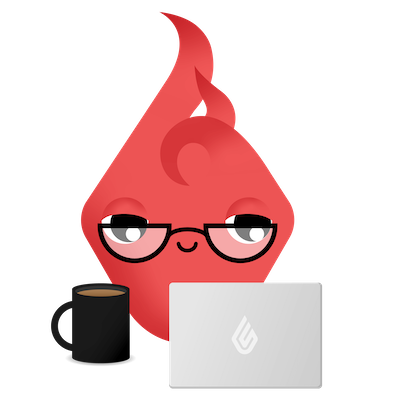 News you care about. Tips you can use.
Everything your business needs to grow, delivered straight to your inbox.