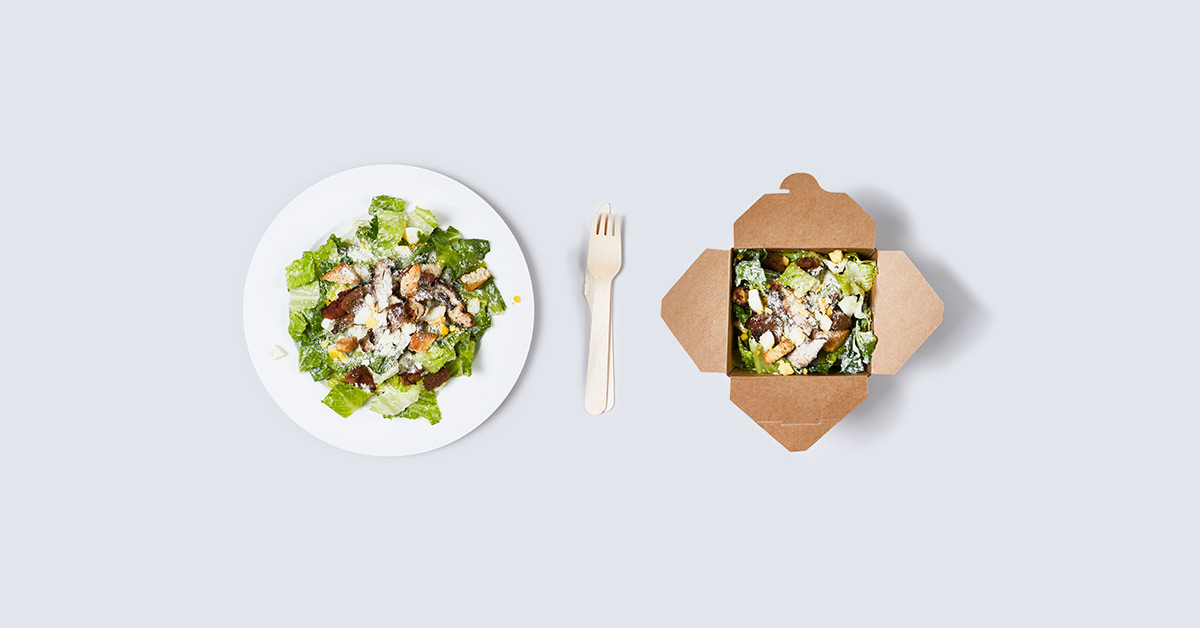 The popularity of takeout and delivery has surged in recent times because of the COVID-19 pandemic. In fact, delivery apps saw a $3 billion increase in sales in the United States at the start of the pandemic compared to the same period the preceding year. This has forced restaurants to find ways to improve their delivery and takeout menus.
Many restaurants that didn't already offer off-premise dining have had to introduce the revenue stream to survive lockdowns and dine-in restrictions. Meanwhile, takeout-focused establishments have had to boost their efforts to optimize takeout efficiency and profits.
Bolstering takeout and delivery operations won't be a temporary measure for most restaurants. We predict that even after the world recovers from this pandemic, diners will continue turning to off-premise dining for its convenience. If your restaurant's menu isn't optimized for takeout and delivery, you could be missing out on a significant amount of business.
Fear not! We're here to share guidance on how you can transform your menu for takeout and delivery. Keep reading to learn:
The new era of takeout and delivery is here to stay.
Check out our webinar with the International Food and Beverage Technology Association and three restaurants, Gongfu Bao, BRGR BRGR and Maynard.
Why your menu might not be working for off-premise dining
If you've had to pause in-house dining and are launching restaurant delivery and takeout for the first time, you may assume that you can just offer your on-premise menu to off-premise guests, right? Not necessarily. Here are a few reasons why you might need to adjust your menu for takeout and delivery.
Portability
Full-service restaurants and quick-service restaurants alike are used to serving food that's meant to be eaten immediately. Therefore, the food on your existing menu may not have been selected with portability in mind. When food is delivered from the restaurant to a customer's home, it goes on a long journey that can result in a subpar eating experience.
Think about it: instead of being consumed as soon as it comes out of the kitchen, takeout dishes are put into plastic or styrofoam containers, stacked in bags and transported to customers—sometimes taking an hour to arrive. The food may be soggy, cold or disheveled once it reaches its final destination.
Presentation
In a dine-in setting, you control how a meal is presented to hungry guests. You take care to plate it, add garnishes and ensure that it looks as appetizing as it tastes.
With takeout, you lose control over the presentation after a dish leaves your restaurant. The food on your existing menu may be significantly less appetizing when it's served in a takeout format. Consider whether dishes will look appetizing when they've traveled in a takeout container for an hour.
Guidance
When diners are eating at your restaurant, your team can help them decide what to order. A server can guide guests through their options and answer questions. Guests can also take inspiration from seeing what other diners near them have ordered. And at fast-casual restaurants, diners can see the food before they order it. Off-premise diners don't have this luxury.
In its current state, your menu may not have enough information to help customers put together the best order for themselves. It may be missing photos, detailed descriptions and allergen information.
To create a top-notch takeout and delivery menu, you'll need to make it a completely self-serve experience that makes it easy for customers to decide what to order.
How to adapt your existing menu for takeout and delivery
With those challenges in mind, here's how to adapt your menu to make it effective for takeout and delivery via your own service or a third-party delivery app.
1. Keep it short
A lengthy menu may be suitable for on-site dining, when servers can guide guests' decisions. Too many decisions for takeout, however, can overwhelm diners and give them decision fatigue. They may end up placing an order with another restaurant. Trim your takeout menu to make it easy for customers to make decisions.
Bonus: Having a streamlined menu will also ensure that you can fulfill orders in a timely manner.
2. Add hunger-inducing photographs and descriptions
Don't overlook your takeout menu's design. High-quality photos and descriptions can make your dishes stand out, especially if you're using third-party online ordering platforms. If a diner is in the mood for sushi and your online menu offers brief descriptions and no photos, but a competitor has informative descriptions and tantalizing photos, who do you think they'll be more likely to order from?
In fact, the inclusion of food photographs on online menus increases conversion rates by 25%. Data from Grubhub has even found that food photos lead to 30% more sales. Photos make people hungry, so add a photo of every dish to your online takeout menu. If you don't have the resources to photograph your entire menu, focus on the most popular and profitable items.
You don't need to hire a professional photographer to take great photos. Shawn Darragh, the restaurateur behind Philadelphia restaurants like Nunu and Cheu Fishtown, says all you need for decent food photography is a smartphone and some natural light. "One big thing that I've learned from photography shoots over the years is to turn off all the lights in your dining room and only use the natural sunlight from the window," he says.
When it comes to descriptions, be as detailed as possible. Restaurateur Gilberto Cetina of Los Angeles' Holbox says he's noticed that items that have more detailed descriptions sell better than ones that have scant descriptions.
3. Understand your delivery time
To understand the maximum time that a dish may have to travel before it's eaten look at your delivery zones. Based on this information, remove dishes from your menu that won't travel well for more than a few minutes. For example, burger buns and fries will likely get soggy after spending more than 10 minutes in a closed container.
Stress test your menu items by letting them sit in takeout containers for your maximum delivery time. Items that look unappetizing or whose quality is compromised after maximum delivery time should be removed from your delivery menu or adjusted for travel.
4. Highlight your top-selling items
Apply the principles of menu engineering to your takeout menu. Identify your star menu items—items that are both profitable (check your restaurant's point of sale system for sales data) AND popular—and make them stand out on your takeout menu. You can highlight them online by placing them in a featured section at the top of your menu, or by offsetting them in a contrasting color from the other items.
Consider eliminating dishes that are both unpopular and unprofitable from your takeaway menu.
5. Remove options that don't travel well
Remove items from your carryout menu that won't look or taste appetizing after they've traveled in a takeout container. Montreal restaurateur Lindsay Brennan of Tinc Set and Alma says you should aim to avoid issues like "a pizza being delivered with the cheese sliding off or something delicately presented being upside down."
Here are a few foods that won't fare well in a delivery and that you should consider taking off your takeout menu:
Temperature-sensitive desserts like ice cream

Dishes served with multiple garnishes, like pho, which is typically paired with several sauces and fresh herbs

Cocktails that are easily perishable or made with ice. If you want to sell pre-made cocktails, take New York City's

Day and Night Cocktails

' cue and opt for shelf-stable drinks
6. Add delivery-friendly options
Consider expanding your menu with items that travel well, won't get cold quickly, and reheat easily.
When Brennan and partner Juan Lopez Luna launched takeout-only restaurant Tinc Set in the midst of the pandemic, they knew it was critical to serve dishes that would travel well and that customers could rewarm with ease. So, they crafted a takeout menu consisting of rotisserie chicken, tapas and bottles of wine.
Pro tip: Include reheating instructions with each order.
7. Consider adding family-style options and meal kits
Increasing the value of menu items is a simple strategy for boosting profits. One way to do this is by introducing meal kits and family-style dishes to your takeout menu.
Take inspiration from Guerrilla Tacos in Los Angeles, which offers customers build-your-own taco kits. The vegetarian and omnivore kits come with tortillas, a protein filling, toppings, sauces, and garnishes. Preparation instructions also come with each order.
8. Branch out with branded products
Takeout doesn't have to be only for food. Upsell customers with branded merchandise like aprons to go with meal kits and branded glasses to go with bottled cocktails or wines.
"Our merch has always been a pretty big part of our marketing," says Ellen Eamon, General Manager of Montreal restaurant Elena. Elena sells collectible apparel, practical accessories, and pantry staples.
9. Consider your profit margins
When using third-party delivery apps, assess your menu prices in relation to delivery fees to understand your profit margins. Use this information to change prices for your takeout menu, or remove some items altogether.
You may have to increase prices to make up for the commission that delivery platforms take, and that's okay. Gilberto Cetina of Holbox, whose menu prices are higher on third-party platforms, says that sometimes customers ask about the pricing discrepancy. When informed that the same meal costs less when ordered directly through Holbox's website, customers become more understanding.
It's important to have a direct online ordering platform to retain your profits instead of sharing them with third-party platforms.
9. Adapt your takeout menu for contactless dining
Provide a contactless pickup and delivery experience with digital menus.
For on-premise takeout ordering, encourage customers to scan a QR code to view the menu on their phones instead of using paper takeout menus. Rather than uploading a PDF of your paper menu that customers will have to zoom in on to read on their small screens, create a mobile-friendly digital menu on your restaurant's website that guests can browse easily.
Reduce contact upon pickup by letting customers pay for their orders on their smartphones with a tool like Lightspeed's Order Ahead.
How to market your restaurant's takeout menu
After you've transformed your dine-in menu for takeout, you'll need to promote it to bring in orders. Use this marketing checklist to make sure you're covering all your bases when 1) announcing the introduction of your new takeout and delivery menu and 2) reminding customers about it regularly.
Digital marketing platforms:
Social media

Website

Social media ads

Google My Business

Email newsletter
On-premise marketing:
QR code on site

Signs

Tell on-site diners about it in their checkholders

Insert the new menu in takeout order bags
Takeout and delivery are here to stay
Off-premise dining has exploded in popularity, and it's only going up from here. Make sure your restaurant is maximizing on this hot revenue stream by optimizing your takeout and delivery menus.
Make sure your restaurant is ready for anything that comes its way with the right technology. Talk to one of our experts to learn more!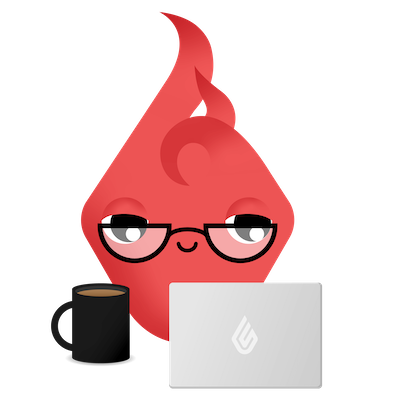 News you care about. Tips you can use.
Everything your business needs to grow, delivered straight to your inbox.