Restaurant
How to Start an In-house Restaurant Delivery Service and Take Control of the Customer Experience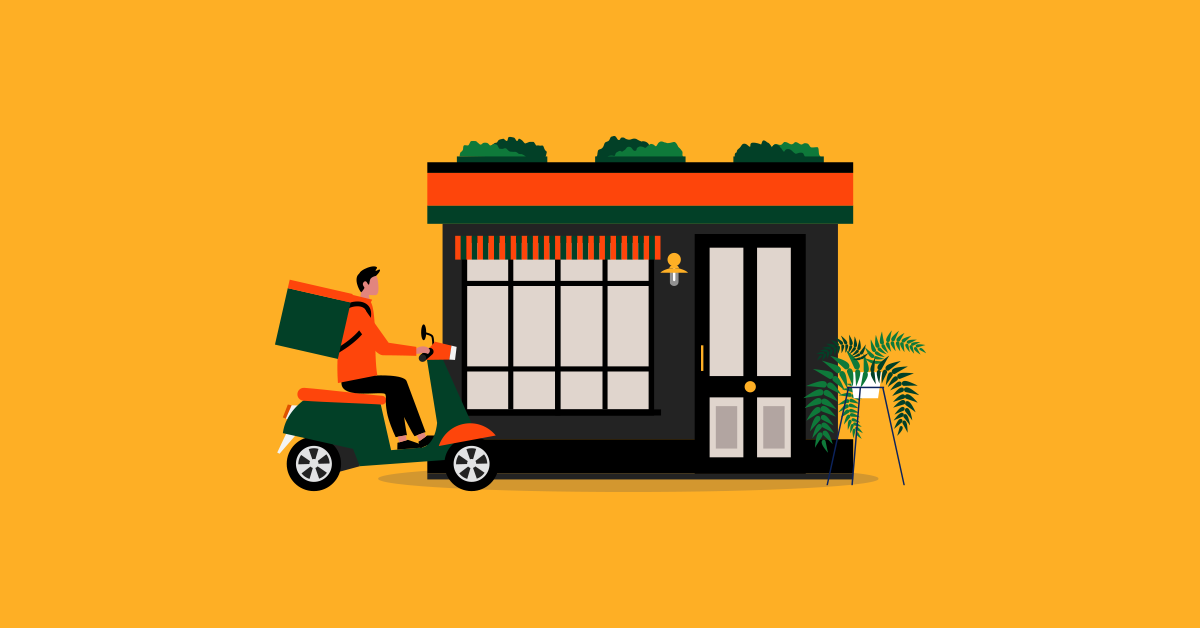 While many foodservice establishments around the United States and Canada remain closed for on-premise dining because of the COVID-19 pandemic, demand for restaurant delivery has skyrocketed.
"Even though our lives have gotten so much smaller and people are at home, there's absolutely still a desire and demand for the restaurant and bar experience," said Blake Walker, co-founder of Day and Night Cocktails.
His "ghost bar" concept is helping New Yorkers scratch that dining-out itch by bringing them shelf-stable scaffa cocktails. Walker and his team make their own deliveries to customers, instead of using third-party fleets like Postmates or Uber Eats.
For many restaurants and bars, fulfilling deliveries in-house is a better option than outsourcing. Whether you want to launch or ramp up your restaurant delivery service, this article is for you.
You'll learn:
Go the distance with delivery
Open up new sales channels and future-proof your restaurant with our comprehensive guide.
Three models for restaurant delivery
Weigh all of your delivery options before choosing the system that works best for your business.
Third-party delivery for restaurants
This option involves outsourcing deliveries to drivers from third-party services like Uber Eats or Postmates. While this is a popular and convenient choice that also helps expose your restaurant to new audiences, these services typically take 30% commission and your restaurant loses control of the delivery experience.
In-house restaurant delivery
"In-house" restaurant delivery refers to fulfilling delivery orders with your own drivers. While this delivery model can take some time and resources to set up, it ultimately lets you retain more profits and have control of the delivery experience.
Hybrid restaurant delivery model
Many restaurants fulfill deliveries by splitting orders between their own fleet and third-party delivery drivers. This option lets you fulfill more orders while keeping some of the profits. A hybrid model can also refer to taking orders through third-party platforms but fulfilling deliveries with your own fleet.
Check out this blog post for more pros and cons about these three delivery models. The remainder of this blog will be focused on the in-house delivery model.
Benefits of adding an in-house restaurant delivery service
Here's a closer look at some of the perks of fulfilling your own deliveries.
More control over the customer experience
"[Making our own deliveries] allows for a greater degree of quality control, from the beginning to the end of the transaction," says Walker. "From order placement to delivery, I'm the only person touching the drinks so I know that they're getting there, I know that they're getting there on time, and I know that they're not broken or spilled when they're delivered."
Walker isn't the only restaurateur who personally brings orders to his customers. Lindsay Brennan and Juan Lopez Luna, the co-owners of Montreal's Alma and Tinc Set, also double as delivery drivers because it lets them ensure a premium customer experience.
"We were able to make sure that the bag was carried in a container that was insulated and always upright [to avoid] those concerns you would have with a pizza being delivered with the cheese sliding off, or something delicately presented ending up upside down," Brennan explained in a phone interview.
With third-party deliveries, there's no guarantee of personalized service. These drivers make deliveries on behalf of dozens of restaurants and are incentivized to focus on speed, rather than service. When you hire your own drivers, or fulfill deliveries yourself, you can hold your team to higher standards.
Retain more profits
Third-party services can take up to 40% commission for fulfilling deliveries. If your restaurant does $5,000 in third-party delivery orders each month, you're left with only $3,000 in revenue after the service takes its cut. Over one year, that's a loss of $36,000! In an industry with thin profit margins, these commission fees can kill a business.
Making your own deliveries lets you retain all of the profits from these orders.
Build relationships with customers
The hospitality industry is centered around people. Fulfilling deliveries gives restaurants an opportunity to connect with customers. For Walker, that means educating his customers about the cocktails they've ordered.
"In pre-pandemic times I would spend a couple of minutes talking to guests at my bar about [their drinks]," he explains. "That's an interaction I can now have when I make the delivery rather than through text or email. People still get to have a guided, curated experience—or at least as much as possible because I can't come up to your apartment and drink it with you. Having that moment of face to face contact as part of the [delivery] transaction is really great."
For Brennan, it's about making the delivery an extension of the dine-in experience.
"At our restaurants, we have a service style that is very warm and friendly and personal. We love to have conversations with our clients and form connections that are genuine and sincere," she says.
"With takeout and delivery, we're really trying to create something that has that warmth to try to compensate for the fact that there's no tableside service and we don't have all those opportunities to…share a relationship over the course of the evening. We had to find ways to compensate for that in a very short period of time [through delivery]. It was really important to us that our delivery element be connected to our normal style of service and to our brand," Brennan explains.
During the pandemic, socially distant interactions between customers and delivery drivers are a way to build relationships that wouldn't be possible otherwise. By taking time to build relationships and getting to know customers, you're building loyalty. Since even just a 5% increase in customer loyalty can lead to a 95% increase in sales, in-house deliveries are a worthwhile investment in your business.
How to start an in-house delivery service for your restaurant
Starting a delivery service can take a lot of leg work upfront, but it's worth it. Here's how to do it in five steps.
1. Get online ordering technology
Equip your restaurant with an online ordering tool. While third-party services like GrubHub will let you fulfill your own deliveries, they don't necessarily integrate with your POS. Use an online ordering platform, such as Lightspeed Order Ahead, that processes payments and integrates with your POS to speed up and streamline deliveries.
2. Staff up
Next, you need to assess your staffing needs. Do you have enough manpower to cook orders, package them and bring them to customers? Do you need to hire drivers, or can existing staff fill that role?
If you're using your existing team, make sure they can handle the workload. If you want to hire drivers, ask fellow restaurateurs for recommendations. You could even create a driver co-op by partnering with other restaurants, suggests David Thompson of Valley Pizza in Golden Valley, Arizona.
Make sure your drivers have a valid driver's license, clean driving record and talent for customer service. If they have their own vehicle, that's a bonus.
3. Equip your restaurant with vehicles
Decide if you'll use a company vehicle for deliveries, or if the drivers will need to supply their own vehicles. Buying a company vehicle will give you more control. While this option can be costly, you may be able to write off the payments as business expenses. If drivers use their own vehicles, plan on compensating them for gas and upkeep, and equipping them with commercial vehicle insurance.
You have several options when it comes to delivery vehicles.
Cars

are the most expensive option, but they're ideal for doing deliveries in colder climates. They also can hold a lot of food, are comfortable for drivers, and let you have a wider delivery radius.
Motor scooters and motorbikes

are good middle options between cars and analog bikes. They're more affordable than cars and can weave through traffic better than cars. However, they can carry less food than cars and aren't temperature controlled.

Bikes

are a popular option for congested cities with favorable climates. While they're the most affordable vehicle to operate and maintain, they can't transport as much food as cars and mopeds and will limit your delivery radius.
Ultimately, the best delivery vehicle for your restaurant will depend entirely on your unique needs, type of food and location.
4. Train your delivery drivers
Training your drivers in delivery logistics and customer service is critical.
Create a delivery process and teach drivers how to follow it. Develop a system for creating and optimizing routes, and communicating new pickups and deliveries. Don't forget to train your drivers in COVID-19 safety protocols, like contactless deliveries and payments.
Personalized service will differentiate your restaurant from those that use outsourced delivery drivers, so make your customer service training count. Give your delivery drivers the same training your front-of-house staff would get; they're an extension of your FOH team after all. Provide drivers with tips for how to courteously communicate delays to customers, where to drop off bags of food and how to engage with customers.
5. Stock up on delivery equipment
Get the right delivery equipment to ensure a quality drop off. Insulated bags, takeout containers and plasticware are the bare minimum of what you'll need.
Consider inserting notecards in each delivery bag that includes a thank you note, reheating instructions, promotions and information about your COVID-19 safety measures.
How to start a restaurant delivery service: The checklist
We've summarized everything you need to start your restaurant delivery service in this handy checklist. Take a screenshot or print it out to guide you on your way.
Get the right technology

Adopt an online ordering platform

Staff up

Assess current staff availability

Hire delivery drivers OR assign current staff to delivery roles

Make sure staff has:

GPS or smartphone with maps

Valid driver's license

A flawless driving record

Equip your restaurant with vehicles

Purchase a vehicle (and don't forget to write off relevant business expenses!) OR

Make sure staff has their own vehicles

Buy commercial vehicle insurance policy

Train staff

Logistics training

Customer service training

Buy delivery equipment

Insulated delivery bags

Takeout containers

Takeout bags

Create inserts with takeout menus or promotions
Successfully launch an in-house restaurant delivery service
Keeping your restaurant's delivery orders in-house can be a smart business decision for many hospitality businesses. This delivery model offers greater control over the customer experience, revenue retention and an opportunity to connect with customers. While starting a restaurant delivery service can take a lot of work up front, it's well worth the investment.
Lightspeed's restaurant point of sale (POS) can help your business manage interruptions in on-premise dining. Start your 14-day free trial.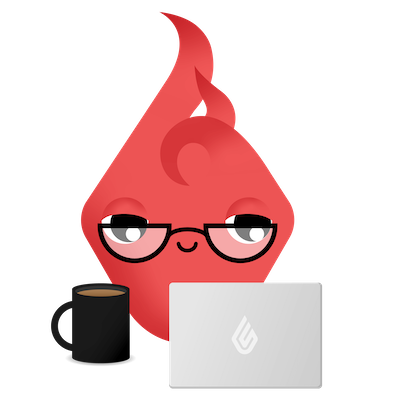 News you care about. Tips you can use.
Everything your business needs to grow, delivered straight to your inbox.