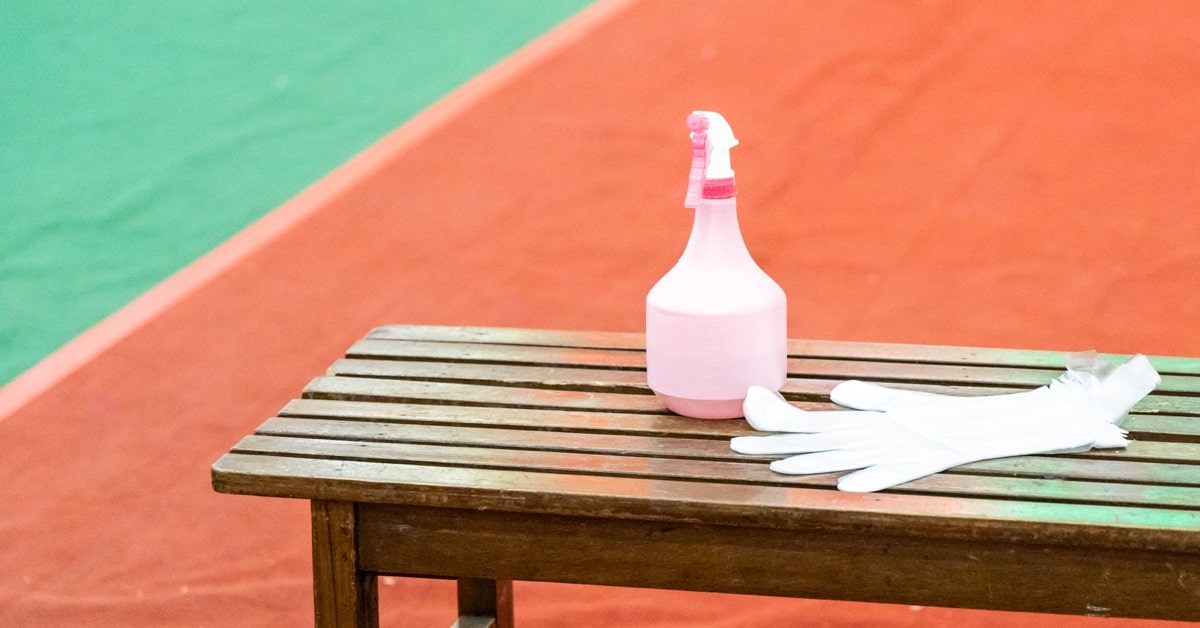 Sanitizing your golf facility during the COVID-19 outbreak
Health and hygiene are two important elements for any golf course. With the spread of COVID-19 be sure to implement efficient strategie at your golf course.
Golf courses include such a wide range of facilities: The course, the clubhouse, locker rooms, restaurants, kitchens, office space, and much more. Given all these different areas within the workplace where employees and others gather, it's important to have a plan for sanitizing each area of the property to maintain a high level of hygiene. This has always been true, but given the spread of COVID-19, it's as important now as ever.
Why Promote Hygiene Best Practice at Your Facility
Limit the Spread of Bacteria & Viruses
Like any workplace, it's important that your golf course adheres to the basic standards of hygiene at all times — and that's even more important now, when your best practices can help diminish the spread of COVID-19 amongst staff, golfers, and visitors to your club. But these directives should extend beyond the current outbreak. Even in "normal" times, you should prioritize the cleanliness of shared spaces like your offices, kitchens, and washrooms. Establish a set of rules and educate your employees so they know how to help diminish the spread of disease-carrying bacteria and viruses.
Employee Wellness
Practicing proper workplace hygiene has several trickle-down effects — and can help you avoid disaster. An unsanitary work environment can lead to sick employees, which means sick days that cost your business money. And it doesn't just affect health, but wellness too. What's the difference? Wellness refers to the mental state of your employees, and an unclean workplace can negatively impact an employee's satisfaction. You know that happy workers are more productive workers — so do all you can to ensure your employees are in good spirits, and that includes maintaining a space they feel comfortable in.
Conserve Positive Golf Course Image
Your sanitizing efforts go beyond the scope of your employees. There are golfers, club members and guests, suppliers, and customers that may visit your club, and the last thing you want is to put them at risk. Plus, it looks bad on you if you appear not to care about the COVID-19 outbreak or to be taking it seriously. Look out for your club visitors and show them that you're committed to the sanitation of your facilities and to the general health of those around you. Show them you've taken on the responsibility to maintain a sanitary operation — that message will go a long way.
Keeping Your Work Environment Safe
Regularly Clean and Disinfect Surfaces
You should employ a professional janitorial staff to keep your facility up to standard at all times with a daily cleaning and maintenance routine. But during these cautionary times, the coronavirus outbreak makes it ever more important to clean and disinfect all your surfaces on a regular basis. COVID-19 bacteria can live up to 72 hours, so wipe down your golf carts (including handles, steering wheel, and straps), push carts, pro shop shelves, locker handles, and any other surface people come into direct contact with. You'd rather clean too many surfaces than not enough, so don't hold back and repeat your process often.
Have Disinfectant Products Easily Accessible
It's important that you make it easy for your employees and guests to protect themselves and workspaces with disinfectant products. As you encourage personnel to wash their hands and cover their mouths you need to give them the tools to do so. Stock up on soap, tissues, and hand sanitizer, and make it available at every corner of the course. Wherever they turn, there should always be a sanitation product in their sights.
Employee Policies & Training
Implement Hygiene Training in the Recruitment Process
The COVID-19 outbreak will remain a part of our world for the foreseeable future. Even when the outbreak relaxes, it's likely we'll all have to adjust our sanitizing habits to become more careful as a society. That means changing our habits in the workplace, and teaching new habits to those that join our team. The golf course is responsible for the hygiene awareness levels of its staff and its new employees. Daily sanitation tasks like disinfecting shelves and rental equipment should be part of the training process.
Supporting Sick Employees
Now more than ever, it's important to show respect for the health of your employees. Before the COVID-19 pandemic outbreak, there was room for employers to grow in terms of making employees feel comfortable speaking up about being sick so they could avoid contaminating their coworkers. Now, in light of COVID-19, staff members showing signs of illness should be asked to stay home and avoid propagating the spread of the virus. As a manager, show your team that you trust them so they don't feel obligated to show up at work under the weather.
Place Best Practice Reminders Around the Course
We've already mentioned the importance of giving your employees the tools — hand sanitizers, soaps, and facial tissues — to keep themselves and their workplace in good condition. It's also important to remind people of those procedures with good communications. Display signs demonstrating the proper handwashing procedures in the restaurant and bathrooms. Print a list of the benefits of hand sanitizer. Create a pictogram that explains how you should cough or sneeze into your arm. The constant reminders will eventually become a habit which are the first line of defense in preventing the spread of illness.
Conclusion
If the coronavirus outbreak leaves us with a lasting lesson, it should be that workplace hygiene is of the utmost importance, and the lack of proper policies can have severe consequences. While the COVID-19 global pandemic is a wake-up call, these strategies should be left in place at ALL times.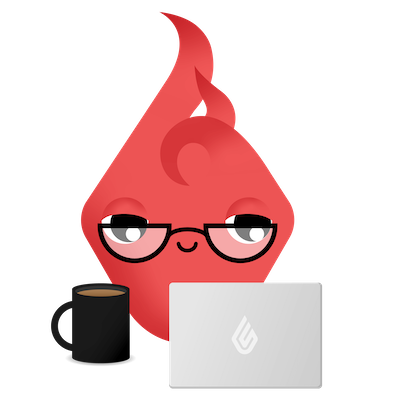 News you care about. Tips you can use.
Everything your business needs to grow, delivered straight to your inbox.