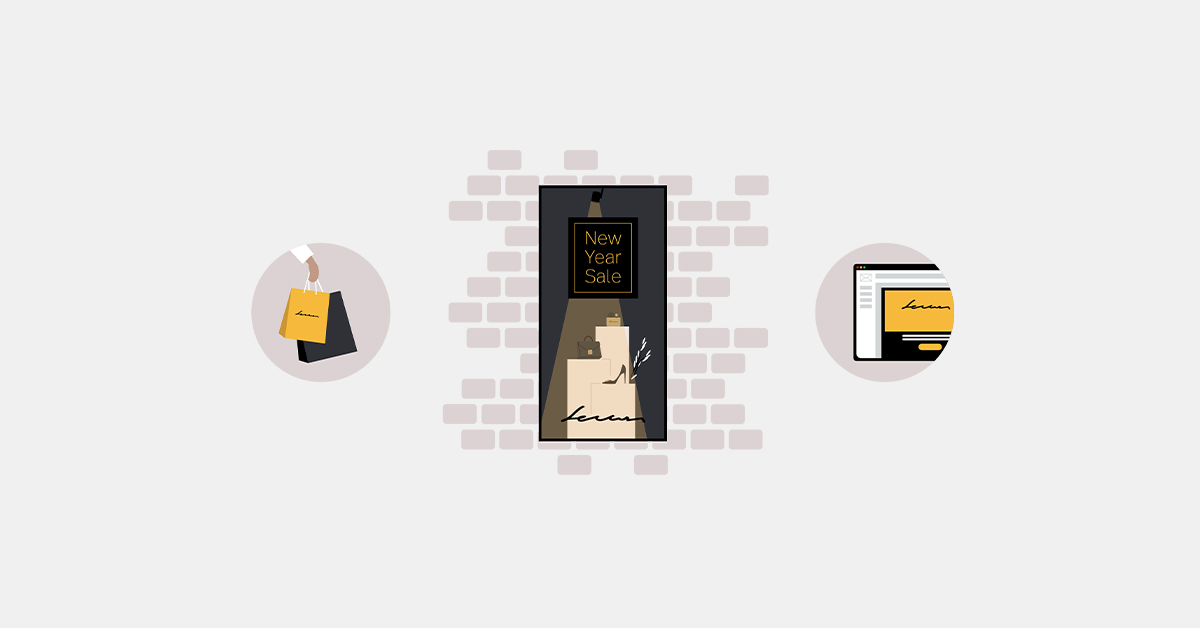 Executing marketing ideas is an important part of running a successful retail business. After all, marketing exposes your store to new customers, helps turn casual shoppers into loyal regulars and drives sales.
There's no better time than the end of the year to write a marketing plan for the new year. This is the ideal opportunity to reflect, set goals, and make changes that you've been putting off.
Keep in mind that it's the quality, and not the quantity, of your marketing ideas that matters. By focusing your efforts on marketing strategies that work, you will get a better return on your investment.
We recommend kicking off 2022 with these marketing ideas:
Let more customers find you
More people than ever are looking to shop local businesses by searching on Google. Our free guide gives you actionable tips on how to make your business more discoverable on search engines.
Evaluate last year's performance
Before planning for the future, it's important to look to the past. Review the marketing strategies you implemented over the last year and evaluate their success.
First, check out analytics from your marketing tools. Check out performance indicators like conversion rates, email open rates, ad clicks, coupon redemption, and social media engagement. Then, look for sales spikes in your POS reports and see how they align with your marketing initiatives.
Use this data as a benchmark against which you measure the success of future marketing ideas. Referencing past performance as you develop a marketing plan for the new year will focus your efforts on proven tactics.
Stick with winning ideas and cut the losers
Don't start from scratch while developing your marketing ideas for the new year. Identify your most and least successful campaigns from the last year. Then, replicate and supercharge the winners in the coming months, and part ways with the ones that didn't give you a good return on your investment.
Make your most successful marketing campaigns even better by using analytics and customer feedback to figure out exactly why those strategies worked as well as they did. For example, by looking at coupon code redemption data, you might see that your influencer marketing campaign generated $2,000 in sales. By sending a survey to customers who used the influencer's coupon code, you might find out that they decided to make a purchase because they trusted the influencer's recommendations. You could also ask customers which other influencers they follow.
Then, use this data to expand your influencer marketing initiatives in the new year. You could get in touch with the influencer and see if they'd be interested in working with you more often. You could also work with the other influencers your customers admire to reach new customers.
Make a note of marketing ideas that didn't work to ensure you don't use them again. For example, analytics data may show you that you didn't social media ads didn't provide a good return on your investment. You could funnel your advertising budget into your influencer marketing initiatives.
After all, your time and budget are better spent when split between marketing strategies that are proven to work and new ideas, like TikTok marketing, SMS marketing, or WiFi marketing. If you're looking for even more ideas, check out these retail marketing tips.
Cater your early year marketing to your customers' mindsets
Ensure your marketing messages and promotions resonate with customers at the start of the year by tying them to New Year's resolutions. According to Statista, the most popular resolutions have to do with wellness and financial goals.
Appeal to consumers who want to spend less by promoting post-holiday sales where they can get more bang for their buck. Align your digital and brick-and-mortar marketing efforts to reflect your sale by creating a relevant window display, updating your website and sending pertinent emails.
For wellness-focused customers, promote health-centered products and their benefits. You don't have to sell fitness equipment or apparel to put a wellness spin on your marketing. For example, a bookshop could promote novels and coloring books as tools for mindfulness and self care. Or, a specialty foods store could bundle products into meal kits to make it easy for customers to make healthy meals at home.
Put your customers first to create marketing ideas that resonate with them.
Build and maintain awareness
Marketing isn't only useful for influencing immediate sales. It can also be used to stay top of mind until your customers are ready to buy, which is useful for high-consideration purchases that cost a lot, are made infrequently and require research.
Create educational content that informs customers and keeps them connected to your store. Buyer's guides and blog content can educate shoppers about high-value products, like appliances, electronics, furniture, mattresses or luxury goods. Best Buy, for example, has a TV buying guide that explains things like screen resolution, size, and the difference between LED and OLED TVs.
If a customer saves a high-consideration item to their cart but lets it sit for a while, or browses a certain type of product, send them an email marketing nurturing sequence that will help them make a purchasing decision. For example, a fine jewelry store may send a customer who's shopping for engagement rings a series of emails that explain how to select a band color, what carats mean when it comes to gold and how to select diamond based on its shape, weight and clarity.
Beyond digital content, you can also create classes that use your products to showcase them. For example, you could host a cocktail-making class that gives customers the skills they need to use the cocktail syrups, equipment and cookbooks you sell.
Introduce a loyalty program
According to Harvard Business Review, just a 5% increase in customer loyalty can increase sales by anywhere from 25% to 95%. Implement a loyalty program to boost revenue. When customers can earn points with each purchase, shopping becomes a game, which makes it easier for them to part with their money. Gamification encourages customers to spend more so that they can reach the next reward.
It's easier to market to existing customers than to acquire new ones. Your most loyal customers will spend more than casual shoppers. In fact, 80% of profits generally come from 20% of your most loyal customers. So, when you find out which of your customers are responsible for the greatest volume of sales, show them how much they mean to your business with special offers and rewards. When your most valuable customers feel valued, they'll spend more.
Leverage your POS system
Your retail POS system is so much more than a digital cash register—it's a source of critical data your business can use to inform its marketing efforts. Use your data to make deliberate decisions about promotional messaging, targeting and upselling.
Here's how to leverage reports from Lightspeed's retail POS to inform your marketing ideas:
Commonly Bought Together report

: When you know which items your customers typically buy in the same sale, you can promote these products together to increase cart size and customer lifetime value. With this knowledge, you can group commonly bought items together in your store, create product bundles, and train staff to upsell effectively.

Customer Lifetime Value report

: This report shows how much each customer spends at your store. Data like this can help you reward your most valuable customers, and cultivate relationships with those who are at risk of disengaging from your business.

Targeted Marketing by Product report

: This report gives you a list of customers whose purchase history matches a specific set of criteria. Use this list to identify and target customers who will be most likely to take you up on your marketing offers.
Take advantage of integrations
Our final marketing idea is to leverage integrations between your marketing software and your POS to connect customer data with marketing execution. When your POS and marketing tools work together, the whole is greater than the sum of its parts. Integrations unlock new capabilities and reports, which can help you create the right promotions. You can, for example, discover what led customers to make a purchase or who referred them to your store.
Wrapping up: Marketing ideas for 2022
Successful marketing isn't about having more marketing ideas than your competition. It's about investing resources into strategies that work. Keep these marketing tips in mind as you plan for 2022:
When you evaluate last year's performance, you can

turbocharge your winning efforts

, and say goodbye to less successful tactics.

By

building start-of-year marketing plans around customers' frugal and health-focused goals

, you can drive sales immediately without sounding tone deaf.

For high-consideration purchases, it's important to

expose customers to educational content

now, to ensure they buy the product they have their eye on from you when they're ready.

A

loyalty program

gamifies shopping and keeps customers coming back for more.

Data from your POS and marketing integrations can help you

send the right promotions to the right customers at the right time

.
Looking for a retail POS that can help your business grow in the new year and beyond? Talk to us today.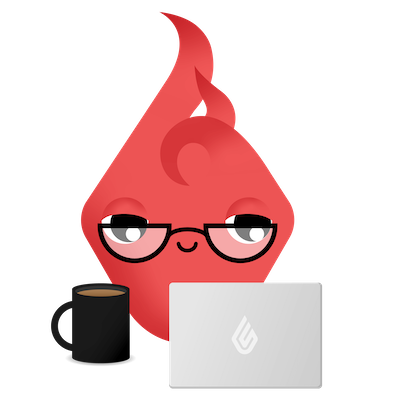 News you care about. Tips you can use.
Everything your business needs to grow, delivered straight to your inbox.