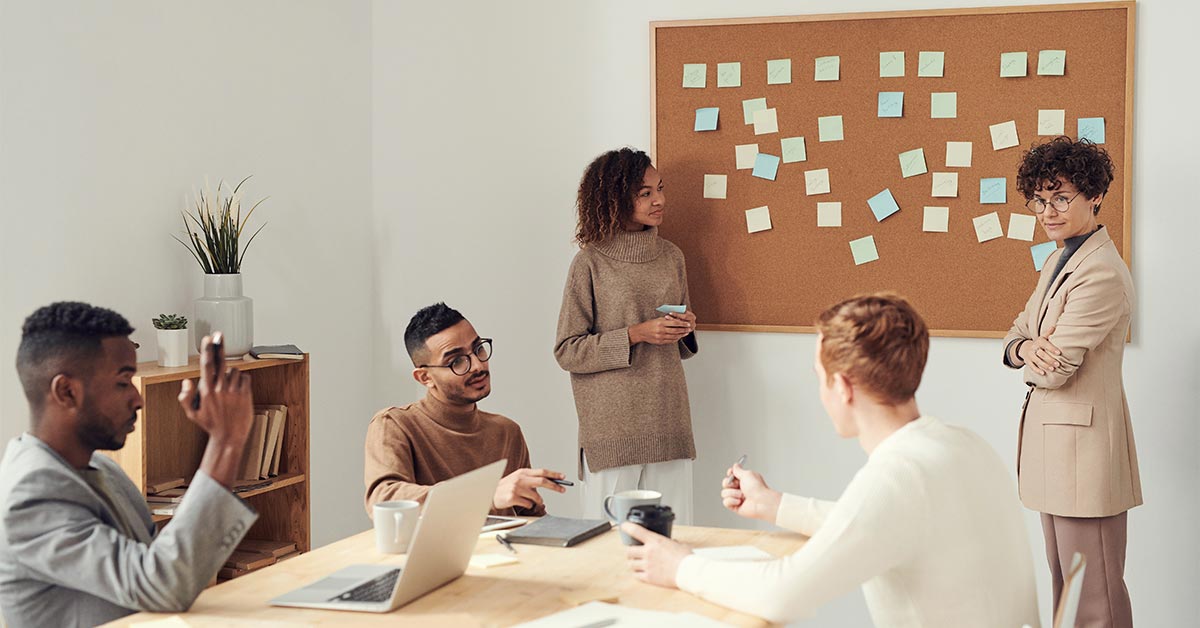 While you don't need a marketing background to run a successful retail business, knowing how to write a marketing plan can help you focus your customer acquisition and retention efforts. The better you understand who your customers are and what they need, the better you'll be able to develop products and craft promotions that appeal to them. Putting that research and brainstorming onto paper is half the battle when it comes to writing a marketing plan.
In this retailer's guide to creating a marketing plan, we're covering:
Get ready for the holiday rush.
Learn everything you need to know about how to prepare your retail business for the upcoming holiday season, including how to plan your marketing campaigns.
What is a marketing plan and why is it important?
A marketing plan is a document that describes how you're going to promote your business to customers. Creating one is important because it serves as a compass that guides your company's marketing efforts.
Without taking the time to research your target market, check out what the competition is up to and formulate a marketing strategy, it's easy to get caught up in day-to-day tasks and ignore your marketing efforts. Putting your marketing strategy down in writing helps you stick to your goals, and holds you accountable.
Plus, if you're looking to bring business partners or investors into your company, they may ask to see your marketing plan in addition to your business plan.
How is a marketing plan different from a business plan?
A strategic marketing plan is different from a business plan because it focuses specifically on marketing efforts, whereas a business plan contains more generalized information about a company. While a business plan may include a section that summarizes the company's marketing strategy, a marketing plan explores that strategy in depth.
Marketing plans and business plans also have a lot in common. Primarily, they both serve as blueprints for the company to follow. A business plan covers the overall strategy of the business, its organizational structure, financial standing and products and services. A marketing plan reveals competitive research, market research, audience personas and more.
How to write a marketing plan
Without further ado, here's an overview and in-depth look at how to write a marketing plan. Your marketing plan should include the following sections:
Business introduction

SWOT analysis

Competitive research

Market research

Audience personas

Branding and messaging

Marketing channels and strategy

Budget

Marketing team
Business introduction
Use the introduction to your strategic marketing plan to provide an overview of the business. The business summary helps provide context to external stakeholders who may not be as familiar with your business as you are.
Include details like:
What the business does

How long it's been around

Where it's located (if it has a

brick and mortar presence

) and/or its URL

What products it offers

Mission statement and values

Business model
If you already have a business plan, feel free to borrow the company introduction you've written for it for your marketing plan. There's no need to reinvent the wheel!
SWOT analysis
Conducting a SWOT analysis simply means exploring your business's strengths, weaknesses, opportunities and threats. Strengths and weaknesses are internal attributes, while opportunities and threats are external factors.
Here are some questions to ask as you complete this exercise, and sample responses:
Strengths:
How does my shop stand out from the competition?

Ex: We offer sunglasses in unique shapes that aren't available anywhere else.

Which products sell well?

What resources do we have at our disposal?

Ex: The shop is in a prime location.
Weaknesses:
Where does the business lag behind the competition?

Ex: It doesn't have eCommerce capabilities yet.

Which products aren't selling well?

What resources are we lacking?

Ex: Staff to work busy weekend shifts.
Opportunities:
How can we expand the business?

Are there new audiences we can reach?

Ex: Expand into the children's market by developing a sunglasses line for kids.

Are there consumer trends we can take advantage of?

Ex: More people are shopping online.
Threats:
Are there regulations that are jeopardizing the business?

Ex: High tariffs on Chinese imports have made our costs increase.

Is the competition doing something that will threaten the business?

Ex: Competitors are starting to offer similar styles at lower prices.

Are there any economic trends that are jeopardizing the business?

Ex: Pandemic lockdown restrictions mean fewer people are shopping in person.
Competitive research
Do your research on your competition to find out:
Which shops in your area offer similar products.

Which eCommerce shops sell similar products.

What competitors are charging for their products. Are your prices higher, lower or about the same?

The advantages your business has over the competition.

The advantages the competition has over your business.

What marketing strategies the competition is using to attract customers.
Explain how your marketing efforts will match or stand out from the competition's. Refer back to this competitive research developing your marketing strategy later on in the marketing plan writing process.
Market research
Conduct market research to find out what consumers want. There are a number of ways to collect such research, including:
Informally

observing customers while they shop

and noting their behavior, what they buy, what they seem interested in but put back, etc.

Asking customers to fill out

surveys

about their shopping experiences and what they want to see more of.

Referencing the reporting tools

built into your eCommerce platform or website.

Hiring

mystery shoppers

: undercover customers who shop at your store, interact with sales associates and report on their experiences to you.

Hiring a market research firm

, which will use a number of the above techniques, plus focus groups, to find out what customers want.
Audience personas
Once you've conducted market research, you'll be better equipped to figure out who your ideal customers are. Write buyer persona profiles to describe these customers and bring them to life. Give each customer segment a name and a back story, explain their challenges and behaviors and describe how you'll market to these customers.
For example, one of your audience personas could be a millennial, stay at home dad named George who watches YouTube videos to keep up with the latest best practices in parenting. You'd market your organic, natural baby food to him by creating pre-roll video ads for YouTube and partnering with parenting vloggers to review and talk about your baby food.
Branding and messaging
Brand guidelines are a critical component of any strategic marketing plan. Make sure to include:
Marketing channels and strategy
Now it's time to combine all of your research and convert it into an actionable marketing strategy. Use this section of your marketing plan to describe which marketing channels your shop will be active on, and how you will use them to attract and retain customers.
Consider the following marketing channels, tactics and platforms:
Organic social media: Instagram, Facebook, Twitter, Pinterest, TikTok

Influencers

Email marketing

Content marketing

Google My Business
Leverage traditional marketing to attract customers
Billboards

Flyers

Radio ads

Public relations
Boost sales with in-store marketing
Check out these retail marketing tips to learn best practices for using these marketing tactics and platforms in your strategy.
Budget
Describe the financial considerations associated with your marketing strategy. What is your marketing budget for the upcoming quarter or year? How do you plan to split up that spend across marketing initiatives?
For example, you may have a $40,000 marketing budget for the year and plan to spend $20,000 on social media advertising, $10,000 on in-store marketing and $10,000 on hiring a public relations agency.
Include financial details from previous marketing campaigns you've conducted (like how much you spent), and insights you learned (like customer acquisition costs and return on investment).
Marketing team
Write down who will be responsible for managing your business's marketing efforts. Will you hire a full-time team member dedicated to marketing? Will an existing team member execute marketing strategies in a part-time capacity in addition to their regular duties?
If you plan on outsourcing marketing, will you hire a marketing agency to take care of all of everything, or will you engage several freelancers who have different areas of expertise, like influencer marketing or social media marketing for small business.
Knowing how to write a marketing plan can propel your retail business towards success
Do you need to write a marketing plan to run a retail business? No. But will having one help you understand your customers, competition, and opportunities and keep you focused? Absolutely.
Whether you're just starting your store or have had it for many years, it's never to learn how to write a marketing plan, put your marketing research and strategy on paper and reap the benefits.
Learn how Lightspeed's omnichannel retail POS can help you meet your marketing and sales goals.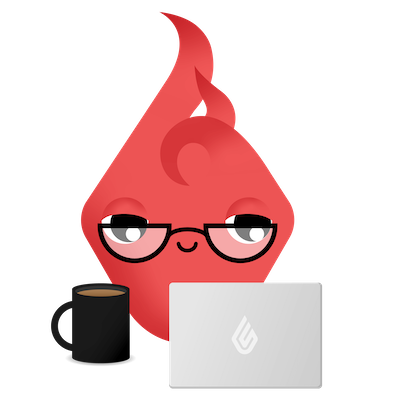 News you care about. Tips you can use.
Everything your business needs to grow, delivered straight to your inbox.